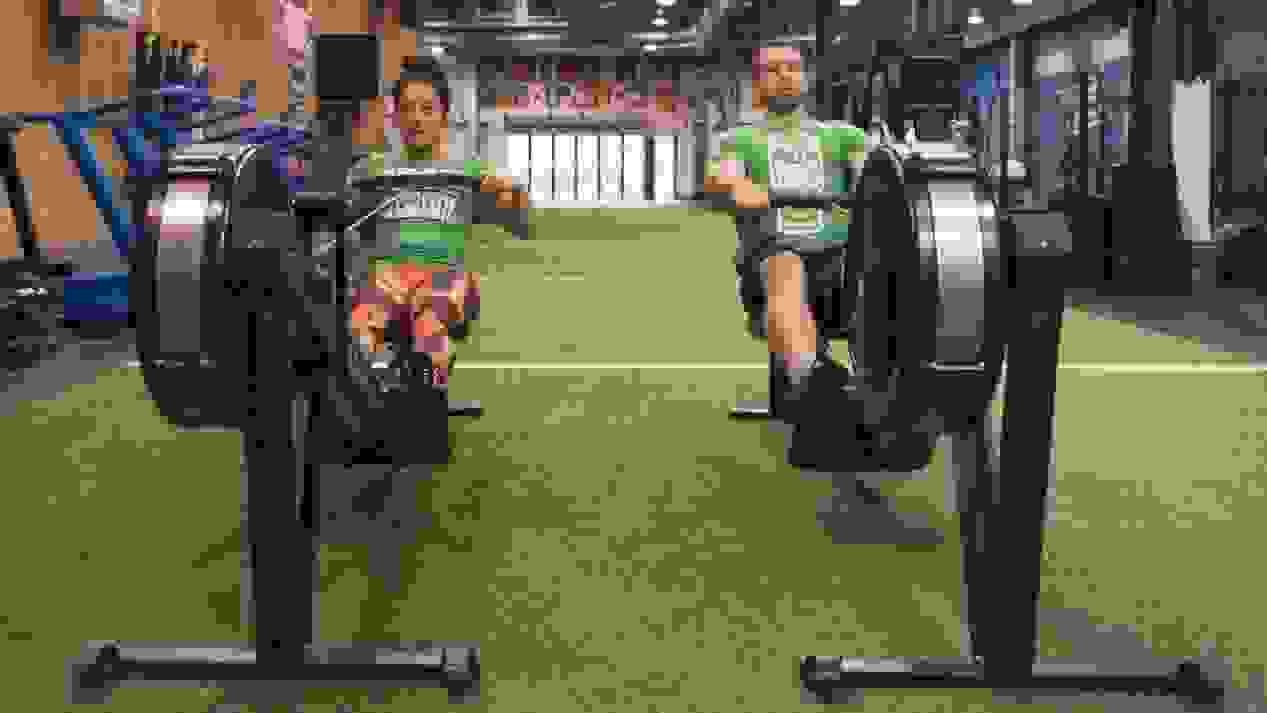 It's Your Unlucky Day: The Shamrock Shake-Off
Synonymous with leprechauns and pots of gold, St. Patrick's Day is a holiday that brings more than just the luck of the Irish our way. It brings us a wealth of fatty food choices, from corn beef and cabbage to shepherd's pie to the fast food drink of choice: that rich, green milkshake that shows up on the drive-thru menu every March.
You know the one.
But before you slurp down one of these shakes, you may want to give your order a second thought.
One 22-ounce size large holiday-themed milkshake contains 820 calories.
Already consumed one this season? Starting to sweat? Good.
If you've managed to remain standing and haven't already passed out on the floor, then have no fear. We have just the exercise to help you work it off!
Kevin O'Connell , Occupational Therapist and Level-2 CrossFit Trainer, brings you "The Shamrock Shake-Off," a workout programmed specifically to 'shake off' the 820-calorie treat.
When asked how he came up with the workout, O'Connell responded, "The only way to shake off one of those shakes is with a workout that will rival death. So that's what I programmed."
Fair warning: This may take a while…
The Shamrock Shake-Off
1 mile run (10 min cap)
100 burpees (10 min cap)
250 double unders (5 min cap)
75 push-ups (3 min cap)
2k row (10 min cap)
200 sit-ups (5 min cap)
50 calorie SkiErg
100 pull-ups
50cal Assault Bike
But what good is a workout if it isn't tested? How are we so certain this is really punishment enough?
Easy. We made two of our CrossFit coaches do the WOD from start to finish and photographed the entire thing.
We'll let their "happy" faces speak for themselves.