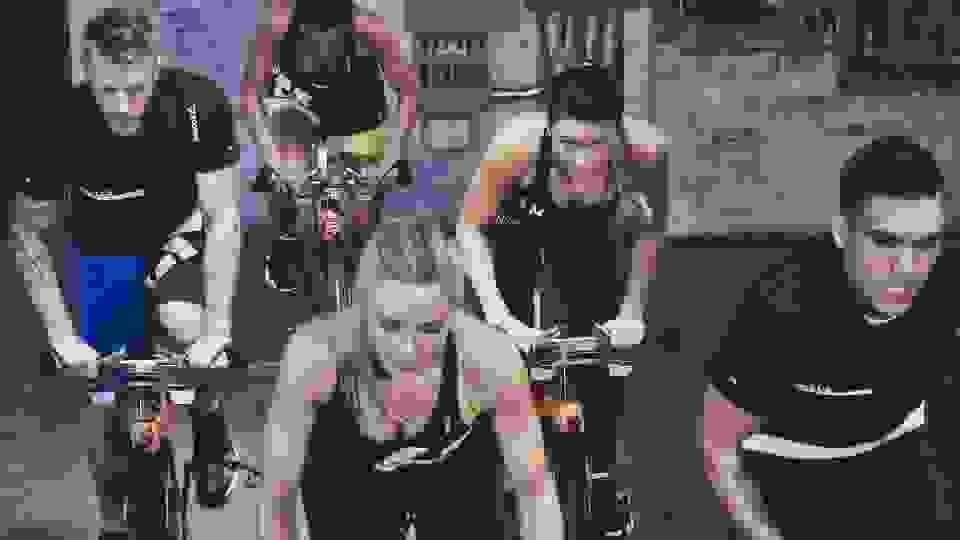 Fitness Parties Are a Thing
Earlier this week, JJ Watt rang in his 27th birthday the best way the NFL standout knew how—with fitness.
While Watt's party started off with a workout and was followed by tactical laser tag (so…another workout), fitness parties in all varieties – birthday, bachelorette, or otherwise – have officially become a thing.
"When people are high on endorphins, as they are during a workout, they're just happier," says Jes Gordon, celebrity event planner and owner of jesGordon/properFun, who also doubles as a fitness fanatic.
"At events, a lot of people are intimidated to be social. We've all been to that party where a dance floor is laid out, but no one is actually out there dancing. That's why spinning your party to incorporate physical activity is such an organic, raw way to break the ice."
"We find these days, too, that people often get bored easily," she adds. "We struggle to disconnect when we always have our phones on us, so the great thing about adding fitness to a party is that it forces everyone to unplug, soak up the atmosphere, and interact on a human level."
And after Watt's party, it appears that professional athletes and celebrities alike are already jumping in on the trend.
Already planning a playlist to kick off your next birthday bash with a killer spin class? Or maybe you're thinking about adding an hour of hot yoga to the agenda for your best friend's bachelorette party?
Either way, Gordon has you covered, armed with these five simple tips for planning a fitness party that will leave your friends wanting to add a sweat session to every happy hour moving forward.
1. Know your guests
"Fitness parties work best when you have the right demographic in attendance," Gordon notes. If you're considering a fitness component, she suggests taking a moment to mentally run through your guest list before jumping to book a studio and instructor. You wouldn't invite a vegetarian to a churrascaria, so apply the same thinking here and surround yourself with guests who are ready (and willing) to get their sweat on.
2. Bring the energy
When selecting what style of workout you want to add to your party, choose a class or an activity that is going to get you, the host, excited. "Energy really is contagious," Gordon attests. If the host doesn't bring that enthusiasm, the group could be in for one sad party.
3. Don't turn this into a competition
Gordon advises steering clear of overly competitive workouts, which often come with an intimidation factor and can lead to some unreturned RSVPs. Instead, find a more community oriented group workout – spinning, a dance class, or even an obstacle race – that will get the group up and moving without the anxiety.
4. Reward guests afterwards
"We all want to be rewarded when we do something," Gordon reminds us, "especially when we're coming to an event." She recommends following up your fitness class with some food to leave party goers refueled. This can be as simple as adding a juice bar or mimosas, or a farm-to-table dinner to keep with the wellness theme.
5. Find a wellness hack
Not feeling the idea of making fitness the focal point at your next party? Or maybe you love the idea, but just aren't ready to go all the way? Fear not; you can still find a way to incorporate healthy living into your existing plans. Think about biking or walking to the beer garden for that bachelor party, or creating a paleo-themed menu for that pre-bachelorette party breakfast.