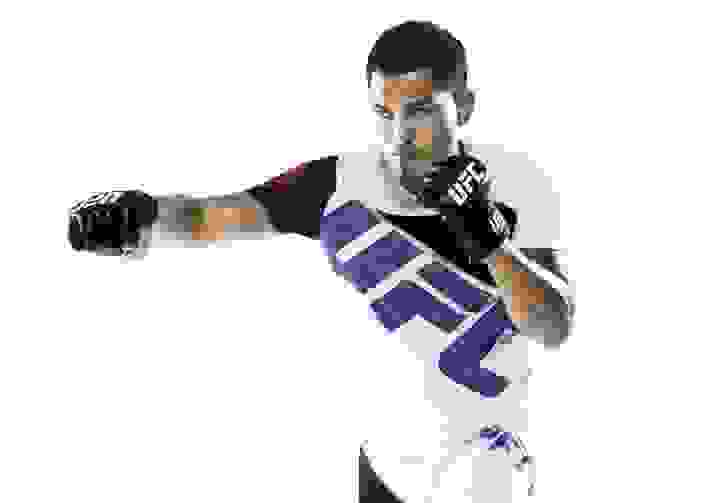 Anthony Pettis Finds Family, Community in MMA
"I lost my dad at a young age," says Reebok athlete and former UFC champion Anthony Pettis. "I turned to martial arts and it helped me get through it."
At just five-years-old Pettis's mother enrolled him in Taekwondo classes and it changed his life.
Well, not at first.
"I was too shy to go out there. The hardest thing for me was getting past the competition part," says Pettis, who will fight Edson Barboza for UFC 197 on April 23.
The inauspicious start lead to him competing in his first martial arts tournament just before his sixth birthday.
"I was so nervous, but my mom told me I can go out there and just lose," says Pettis. "So I went out there and got my butt kicked for the first time, and that got me over the anxiety of being afraid to compete."
Over time, the martial arts community became a second family to Pettis.
"Some people use it as a way to get in shape, but for me it's like a brotherhood," says Pettis. "I have these guys that take on the role of my father and my brothers and give me something to look forward to."
And as he grew his talent quickly became apparent, as he won championships in every martial arts organization he's ever been a part of, from the local chain to today's insanely popular Ultimate Fighting Championship.
Even casual fans of mixed martial arts have probably seen a highlight reel that includes Pettis's "matrix kick," where he jumps off the cage fence and lands a kick to the side of Benson Henderson's face.
The 29-year-old Pettis's upcoming fight against Barboza will be at the MGM Grand Garden Arena in Las Vegas (the fight will also be available on pay-per-view).
After dealing with injuries in the second half of 2015, Pettis (who is 18-4) will be fighting after back-to-back losses for the first time in his career, but no doubt his MMA family will be there to support him.
"Everything I've learned came from martial arts," says Pettis. "It's a bond created by blood, sweat and tears."