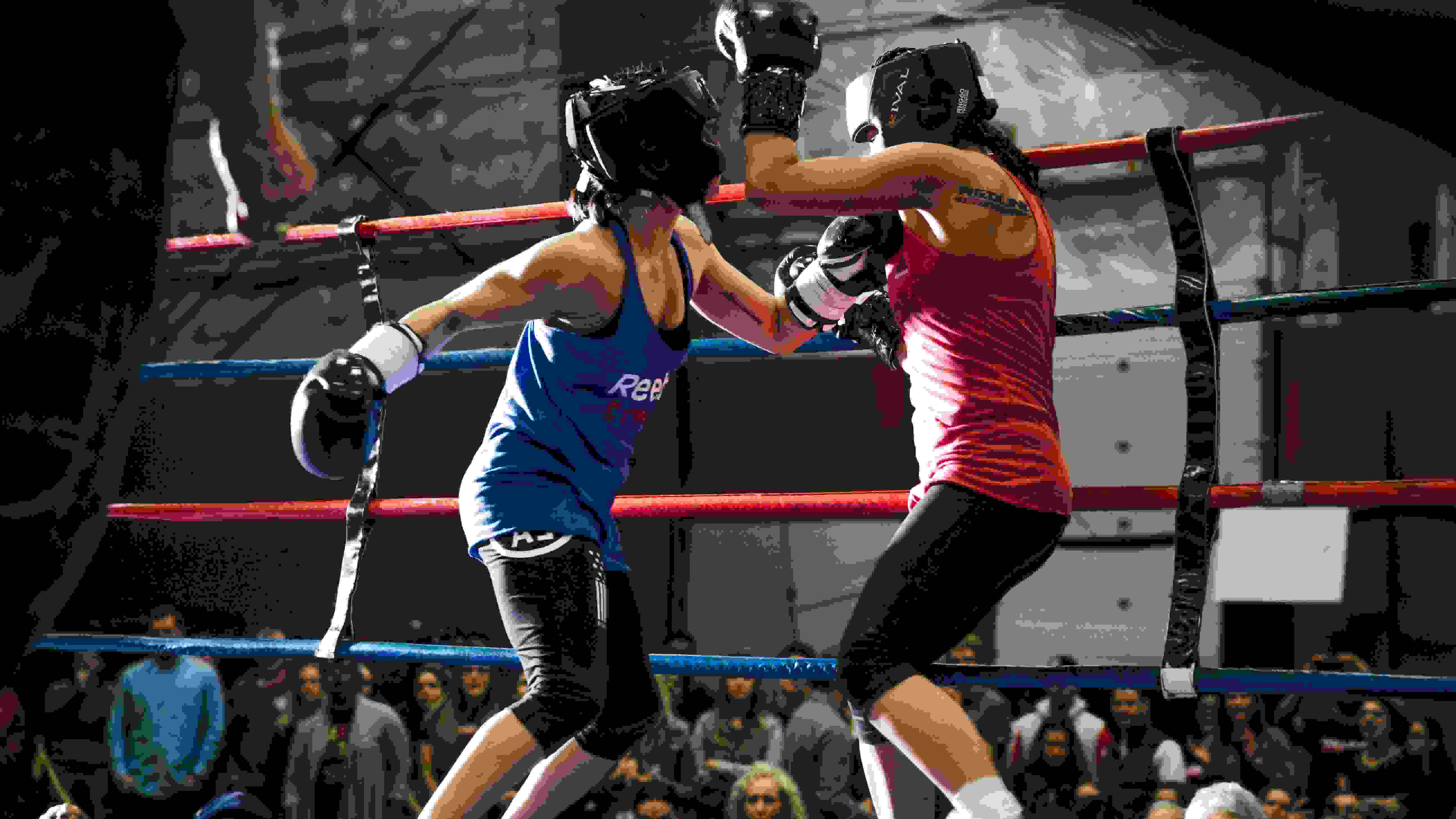 Battle at the Bay Draws Thousands
What started as a charity fight night is now an annual celebration for the tight-knit boxing community in New England.
"It's great to see everyone come out for a great cause," says Tim Stanton, one of the night's hosts and a coach to many of the fighters. "People have trained long and hard. This is their chance to show off their hard work."
The "Battle at the Bay," an official Reebok Combat Training-sponsored event in Quincy, Mass., recently drew a crowd of nearly 2,000 and featured dozens of volunteer boxers willing to step into the ring for a good cause.
All of the event's proceeds as well as a donation by Reebok went toward fighting cancer, specifically the charities Let's Stop Cancer.
Mark Porter, a lifelong boxer and founder of Let's Stop Cancer, was diagnosed with the disease at age 37. "When you put on a pair of gloves, you have to fight; when you get cancer you have to fight. For me it was just another fight."
For those entering the ring for the charity event, the training ahead of the big night was anything but easy.
Danielle Ortega prepared for her match up by doing consistent cardio and mitt work with her coach. Ortega, who won her match, is one of a growing number of women entering the combat sports arena.
"Strong is beautiful now," she says. "Whatever perception has been put on women and how society has made us feel—housewife vs. working mom—now it's just we're women. We're strong, and we're beautiful."
As a result, Reebok has developed a range of Combat Training products specifically for those who want to train like a fighter.
"We don't try to make women look cute anymore, we want to empower them," says Corinna Werkle, general manager of Reebok's Training business unit. "Everything they wear should make them proud of who they are. They don't try to cover things, they're ready to show off."
According to Stanton, the night was a resounding success. "Reebok came through huge, it's awesome to have them full board behind this, I can't thank them enough," he says.