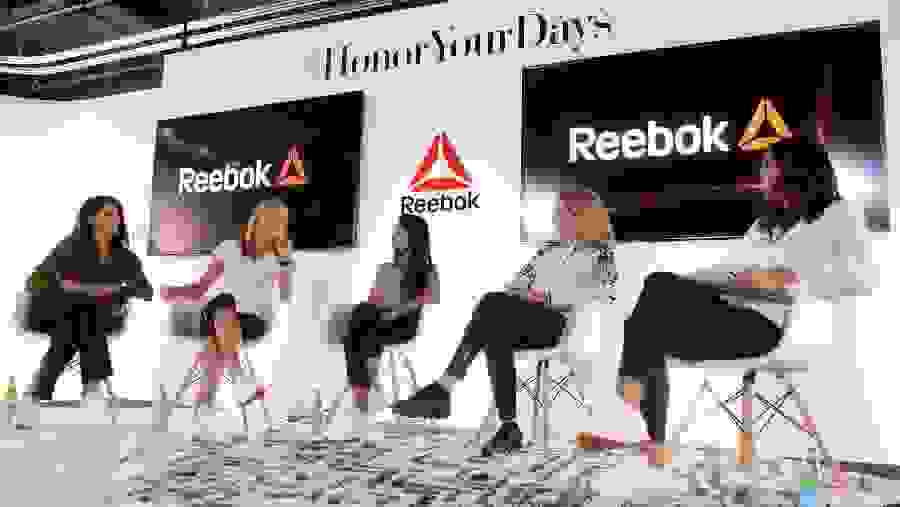 Leading Women of Fitness Launch Global Campaign at Reebok HQ
Today at the Home of Fitness, women from a variety of disciplines and professions as well as young girls with a passion for fitness, gathered for the global launch of the newest brand campaign from Reebok.
"25,915 Days," shown above, is a provocative spot, which encourages viewers to honor the bodies they've been given. As a female-focused campaign, "25,915 Days" chronicles a woman's lifelong commitment to fitness as she pushes to be her best physically, mentally and socially.
"25,915 Days" continues a dialogue Reebok started with "Freak Show," Be More Human's first manifesto, about how and why fitness makes us better people.
"It was a truly eye-opening and inspiring afternoon with Reebok and the many accomplished, strong and confident women that attended the launch of the new brand campaign," says Meghan Markle, a renowned actress and women's activist who participated in an onsite panel discussion about women's accomplishments in fitness and sport.
"Whether we care to admit it or not, we all have a finite amount of time to honor the days we have on Earth and really push to achieve our potential and accomplish things we feel truly proud of," she continues.
Joining Markle for the panel was US Olympic Gold Medalist and ESPN's first female MLB analyst, Jessica Mendoza; the first woman to officially complete the Boston Marathon and newly signed Reebok ambassador, Kathrine Switzer; founder and CEO of ClassPass, Payal Kadakia; and World Champion Spartan Race athlete Amelia Boone.
"My life forever changed in that 1967 Boston Marathon," said Switzer. "An official who didn't believe women should be running in the race attacked me while I was on the course. The photo of that went everywhere. It was a blessing in a way; it gave me a voice."
In addition to viewing the spot for the first time, the women in attendance were also given a global preview of the campaign's accompanying digital experience at Reebok.com/countyourdays.
"As women, I think our lives are harder because of the external pressures we face. We have to find time for ourselves," Kadakia told guests. "It isn't easy, but if you're passionate about something, you should fight to keep it in your life. That's what I've always done with dance, and I'm so thankful I did; it's because of dance that I have the confidence I do today."
Boone was also among the guests who discussed their visions for future opportunities for women both in fitness and in life. "I want women to realize that you don't have to be defined by one part of yourself. I'm not defined as just an attorney or a runner. I can be everything," she stated.
While Reebok's Canton, Mass., headquarters was buzzing, additional athletes were joining the online conversation using the hashtag #HonorYourDays and sharing how they are making the most of their days.
Fans are encouraged to join the discussion by using the hashtag #HonorYourDays to promote how they are honoring this powerful message thorugh fitness.