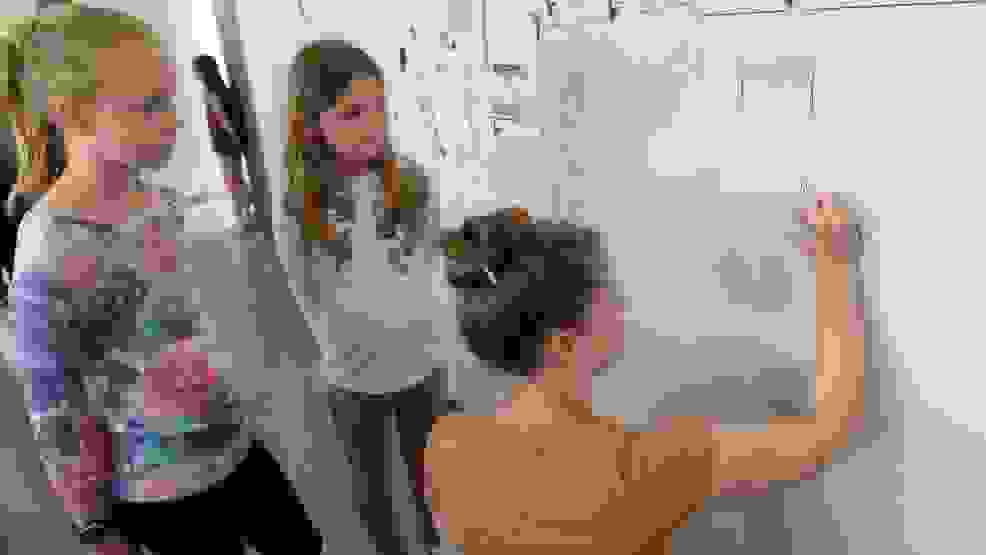 Kids Name 10 Insane Fitness Goals to Inspire Your Next Workout
As Reebok celebrated the global launch of its "25,915 Days" campaign, which challenges viewers to honor their days on Earth, 10 tiny athletes had a message of their own. Dream big, no matter how many days you have left!
While guests were asked to come to the campaign launch with a photo of a monumental fitness accomplishment, the young girls, ages 7 to 13, were asked to provide a fitness dream they'd like to accomplish in their lifetime.
New York City artist Thoka Maer was on hand at the event to depict these dreams.
After hearing from an all-star panel including, US Olympic Gold Medalist and ESPN's first female MLB analyst, Jessica Mendoza; the first woman to officially complete the Boston Marathon and newly signed Reebok ambassador, Kathrine Switzer; founder and CEO of ClassPass, Payal Kadakia; and World Champion Spartan Race athlete Amelia Boone, the girls were inspired.
From completing the first moon marathon to running up the side of the Grand Canyon, these 10 fitness goals will definitely inspire you to honor the days you have left!
Take a look for yourself.
1. Grace
I want to use my athletic abilities to perform as a trapeze artist, and tour around the world to cool and unique places.
Soaring above a crowd of people every night would be such an exhilarating experience. This will require a great deal of strength and agility, but anyone is capable of anything if they work hard enough.
2. Valerie
One of the sports I love to watch is football. I especially enjoy when the New England Patriots are playing. Someday I would like to be a coach for the Patriots in the Super Bowl. This would be a big accomplishment for me and for girls all over the world because there are mostly men coaching football now. Go Pats!
3. Caroline B.
I want to be the first person to run the Moon Marathon. I want to be an engineer when I grow up, and then become an astronaut so I think I could become the first person to run a marathon on the moon!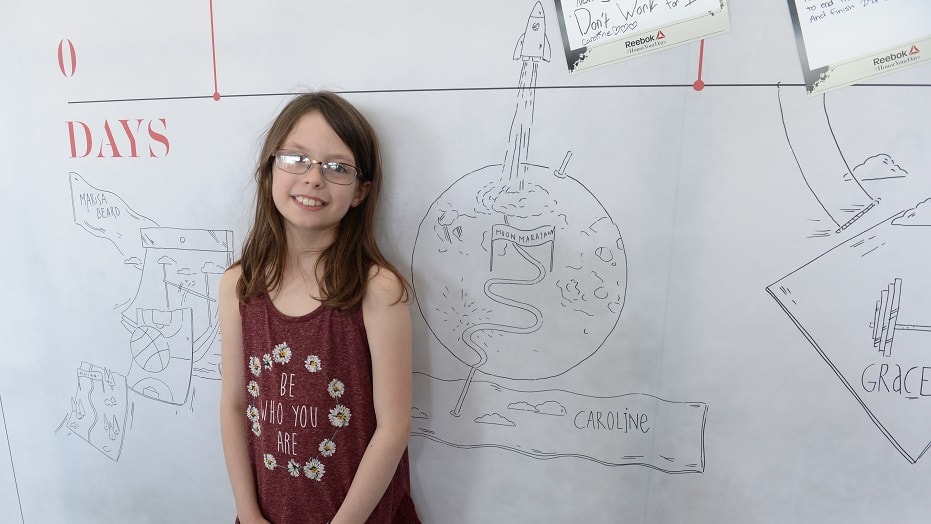 4. Elena
An athletic achievement that I want to accomplish is to become a record-shattering solo climber! My friend Olivia and I love to climb everything from trees to rocks. We don't believe in failure because every time you don't succeed the first time, you're not starting from the bottom of the climb, but somewhere in between.
5. Briar
I would love to play in the World Cup. I want to do this because I have a passion for soccer. I think I could do it because I am a strong, fast, athletic player and love the sport. I will work hard to try and achieve this goal.
6. Caroline H.
I want to make the US Women's Soccer Team, go to the Summer Olympics and help the team win a gold medal!
7. Blake
I want to be the first woman in the NFL, and I want to be the quarterback of the team. Then I want my team to win the Super Bowl.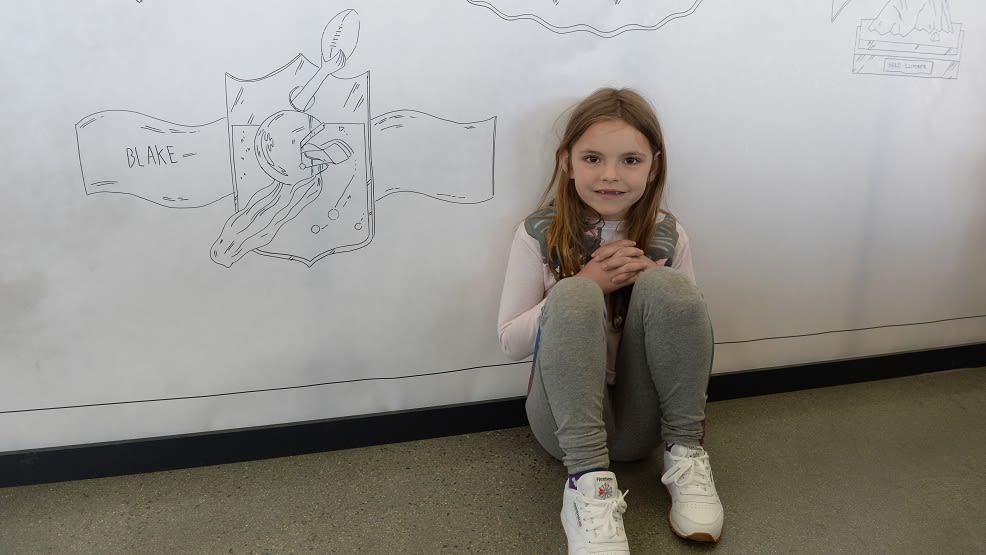 8. Amelia
I want to be recognized as a strong athlete. I want to climb or run up the side of the Grand Canyon.
9. Marisa
My goal is to do something different every day. I like a lot of different things, like running, jumping, skating, basketball. It's fun to mix things up, so you don't get bored. It is really important to keep active and fit to achieve a healthy life and I want to live a really long time.
10. Paige
If I had to pick one it would be to run the Boston Marathon before I go to college. I love running with my mom, brother and Tuxi, my golden retriever. We make a tradition of early morning runs through the woods. I love starting my day with a trail run.