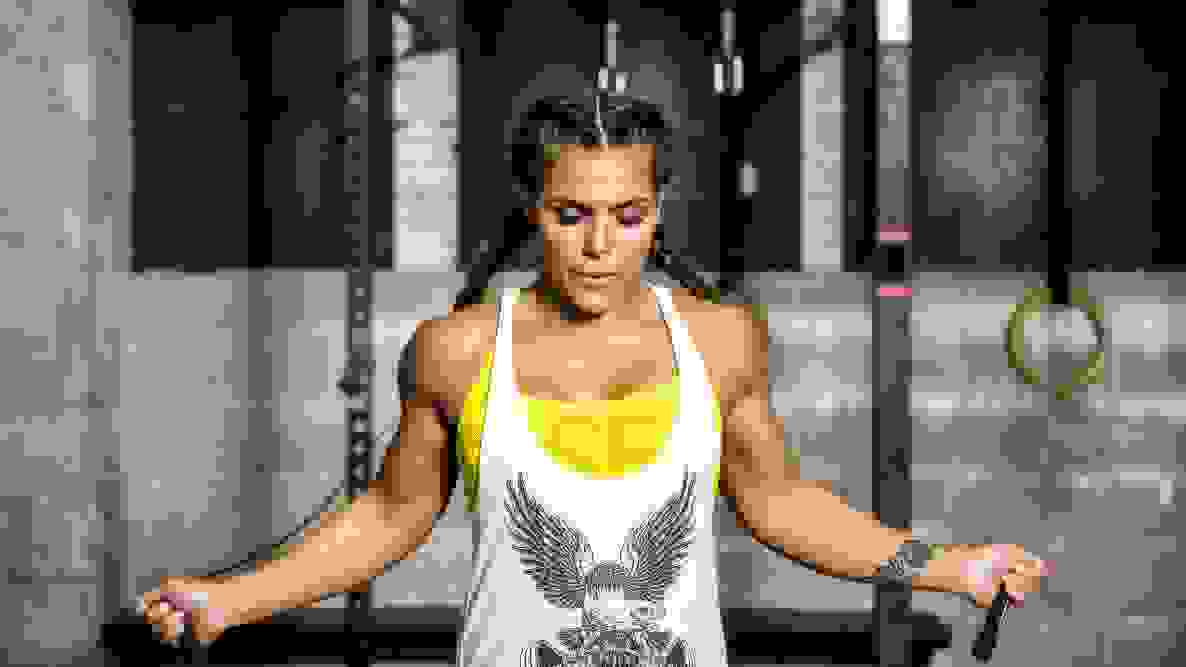 Mom of two Jørgine Vasstrand Gets Creative With Her Workouts
Finding time to get a workout in can be hard for anyone, but for a mom, that challenge is magnified. How do you make sure you spend quality time with your family, without neglecting yourself? Enter: Jørgine Vasstrand.
Vasstrand, a personal trainer and mom of two, has built a huge Instagram following on a simple premise — getting her family involved in her workouts and using what she has available.
Whether using the stairs, a dishrag or her toddler, Vasstrand finds unique ways to combine strength and endurance by doing high-intensity workouts with explosive exercises.
"Being creative is my number one piece of advice," Vasstrand says. "Use what you have where you are. That could be your kids as mini weights, a stair, your garden, a tree to do pull ups on — whatever fits with your schedule and the environment around you."
And the workout doesn't have to be time-consuming, either.
Vasstrand notes that 30 minutes of high-intensity work is all it takes to reap the benefits of a good workout. More than just seeing the physical benefits, Vasstrand says she uses her workouts to clear her mind, which, in turn, makes her a better mother.
"After a good workout, I feel brand new and ready to handle whatever challenges the day has to offer."
Those challenges can include anything from cleaning up spilled milk to onboarding a new client, but at the end of the day, Vasstrand just wants to be a strong, healthy role model for her little ones.
"It's important for me to be a strong mom that my kids can look up to," Vasstrand says. "I want them to grow up knowing that there is nothing mommy can't do."
And although she makes a living as a personal trainer, Vasstrand says her favorite way to stay active is simply running around with her family.