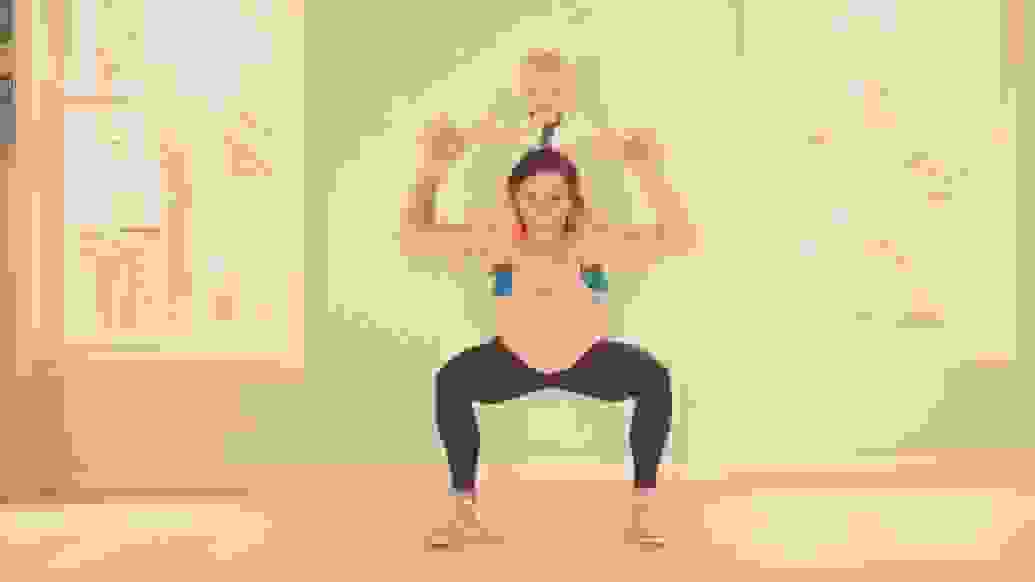 3 Equipment-Free Workouts Designed for Moms by Moms
It's no secret that finding the time to get to the gym or the yoga studio can be a struggle for anyone. But for busy moms balancing the schedules of an entire family, that struggle is taken to new heights.
The beauty: You don't actually need to be in a gym to get in a quality workout.
Whether you're at your daughter's soccer practice or taking your toddler for a walk in the stroller, there are ways to easily transform everyday objects into fitness equipment and everyday scenarios into excuses for a sweat session.
In the spirit of Mother's Day, three of our favorite moms – who double as fitness professionals – each designed a workout with other mothers in mind.
Fair warning! These creative workouts may involve using your children as weights or at least as motivation for that last rep.
Ashley Horner's Workout
ReebokONE Trainer & Mom of Three
4 rounds:
10 lunges on each side, alternating legs
10 push-ups
15 sit-ups
15 jumping squats
rest 60 seconds between rounds
4 rounds:
20 air squats
10 floor presses
10 lunges on each side, alternating legs
rest 60 seconds between rounds




April Storey's Workout
Founder of the Wine Workout & Toddler Mom
Half mile run
10 lunges on each side, alternating legs
20 walking lateral squats
30 seconds of push-ups with alternating front reach
30 second plank with knee-tucks
20 jumping jack squats with toe taps
10 reverse lunges on each side, alternating legs
Repeat starting with the run

Kathleen Tullie's Workout
Founder of BOKS & One of Family Circle's "20 Most Influential Moms of 2016"
5 rounds:
20 air squats
10 push-ups
10 plank salutes