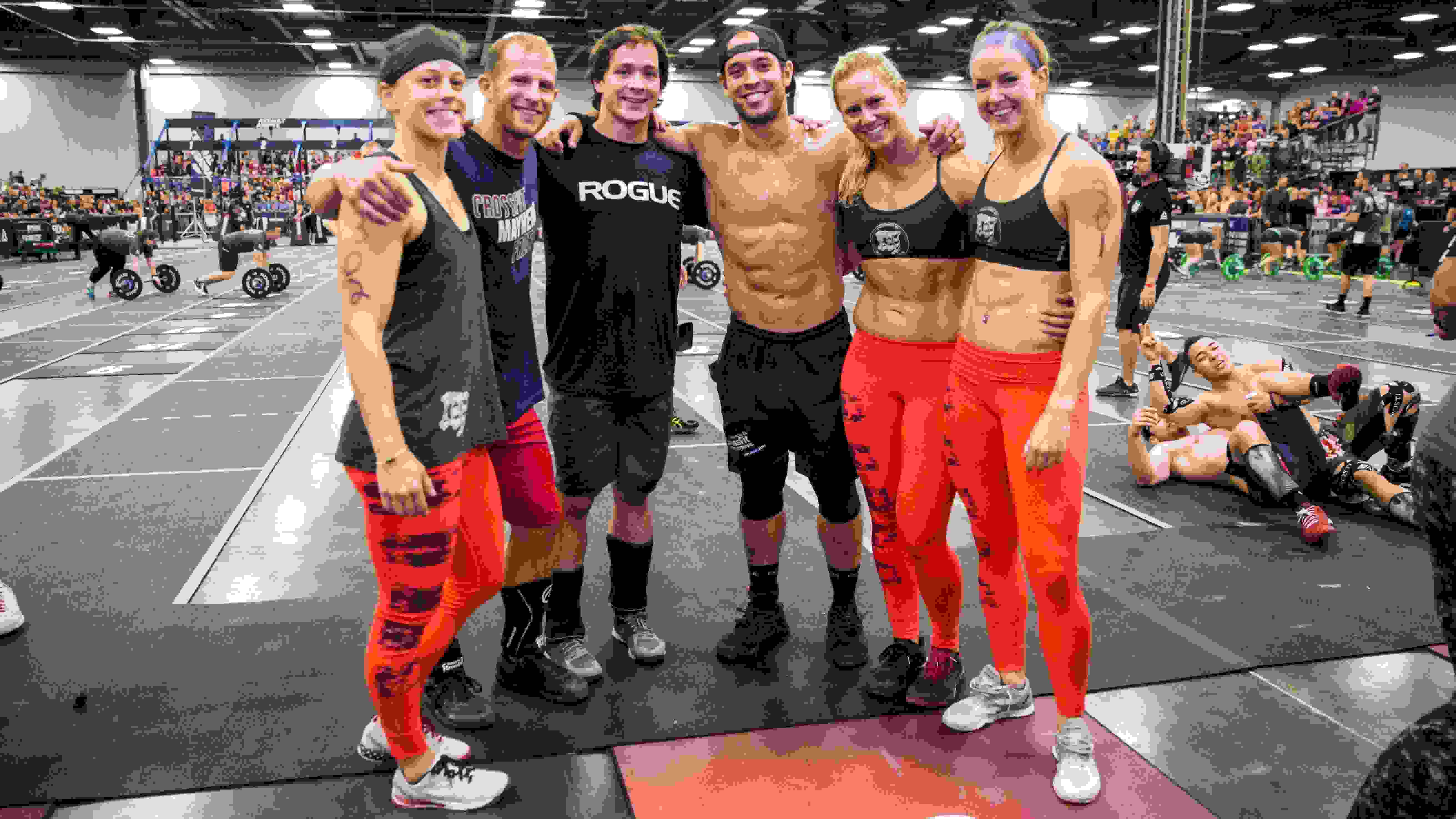 The Secret to CrossFit Mayhem Freedom's Success May Surprise You
"It's the pond water that gives us mutant abilities," says Rich Froning, leader and founder of CrossFit Mayhem Freedom, when asked what kept the team at the top of the leaderboard at the end of the 2016 CrossFit Central Regional.
Of course, that's a joke. But it's surprisingly close to being accurate.
It's not the water in Cookeville, Tenn., home to CrossFit Mayhem and where the six-person team trained in preparation for the Regional events, it's what happens there that sets them apart from other competitors.
And what happens there is simple but rare. A family has formed among once-strangers, and out of that has come an unstoppable force.
As reigning champs of the Reebok CrossFit Games, CrossFit Mayhem Freedom isn't stranger to competing and winning. That's a fact punctuated by Froning's undeniable success as an individual athlete—he earned the title of Fittest Man on Earth not once but four times. And that's reinforced by five other team members who are seasoned vets when it comes to competing in Carson, Calif.: Lindy Barber, James Hobart, Kristin Reffett, Matt Hewett, and Elly Kabboord.
But as other sports have proven, a team full of all-stars doesn't always guarantee success.
"The experience they have on this team is different from what other teams have," says Dave Castro, creator of the Reebok CrossFit Games.
And there's no denying that helps their leaderboard chances.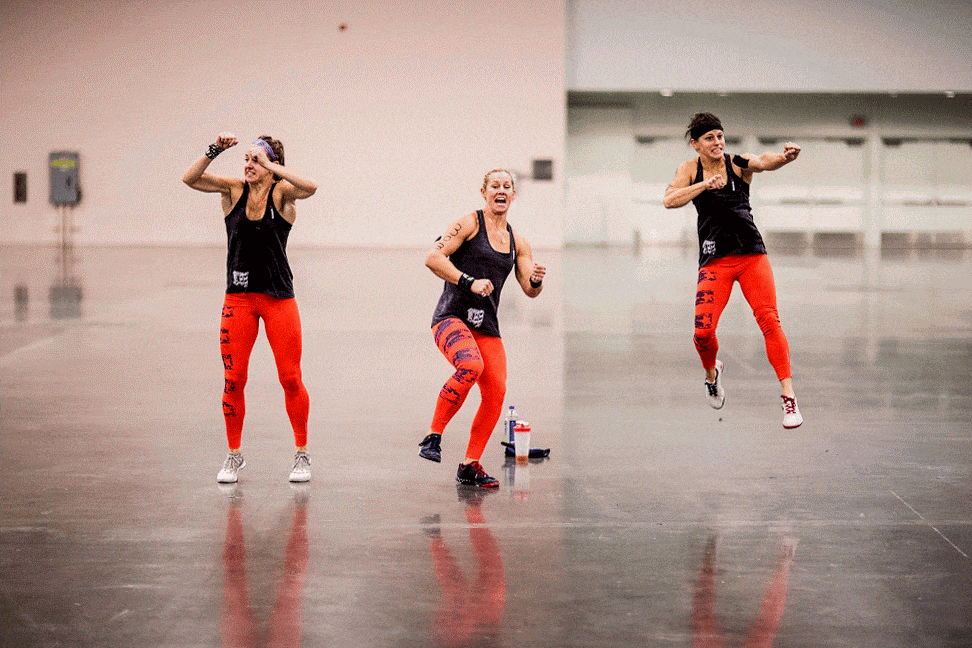 What solidifies their dominance, however, is the bond they've managed to develop both inside and outside of the famous pond where so much of their swim training will take place between now and the Games.
"They are a great team. They're each a perfect piece," says Hillary Froning, Rich's wife, who has witnessed the team grow from strangers to competitors to best friends.
"They all have their own qualities," she continues. "They do a great job. If one of them struggles, they all work on it. They all do the same things. They all do the same workout. They really are a team all the time even when they're not competing."
That camaraderie is obvious after just a few minutes of observation. Separated from the other teams in the athlete recovery area by at least 30 feet in what they affectionately call "Richtopia," CrossFit Mayhem Freedom fills the pre-event time with stretching, taking a few fan photos and mainly cracking jokes. Even in the heat of competition they seem relaxed and at ease.
"They compete like they practice," says Yvette Clark, manager of CrossFit Mayhem. "They just have fun. It's about releasing the pressure and being regular people."
For the athletes that make up the team, or in this case the family, it's having to answer to one another that pushes them beyond what they could achieve as an individual.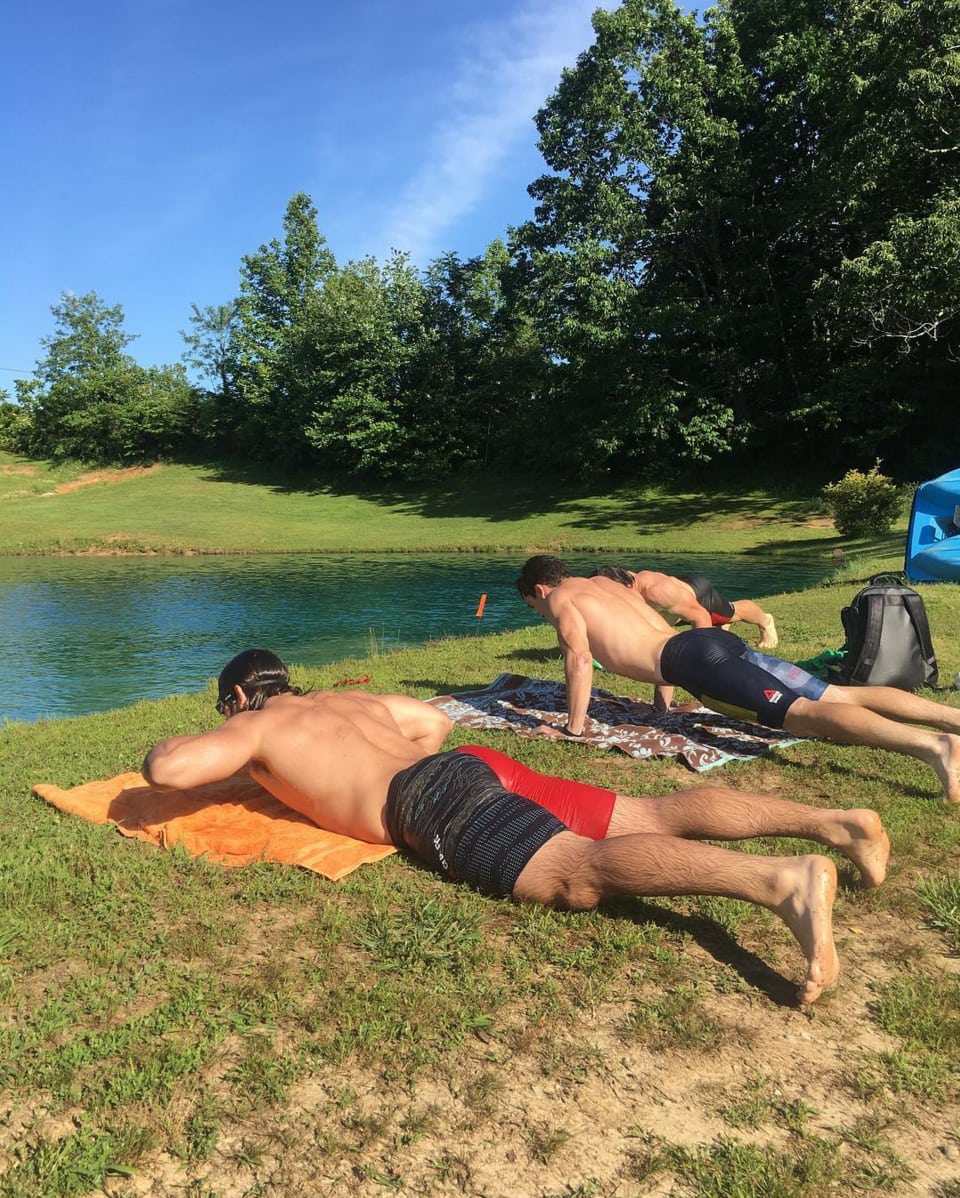 "If I wasn't training with these guys, I wouldn't be training nearly this hard," says Reffett, as her five teammates nod in agreement, "I'm pushing myself way harder than I ever would have."
That conditioning and refusal to let their other teammates down has catapulted the team to the top of what is traditionally an individual sport. For CrossFit Mayhem Freedom it's ultimately about accountability.
"Accountability is different than punishment," Hobart explains. "Accountability is looking out and seeing that there are things that can be improved. Punishment is saying, 'You did this wrong, this wrong and this wrong.' What's the point in getting frustrated and pissed off?"
For a team this strong, the opportunity to get pissed off, disappointed or even slightly annoyed comes seldom. Instead they focus on ensuring they have the best relationships and closest bonds out of any of the other teams competing.
That means weird things like assigning each team member a role from the Lego Movie or craving corndogs together or sharing group text conversations with their own set of unspoken rules (For example, guys don't use emojis, they use GIFs). That right, they're genuinely friends.
"The team is more than CrossFit," Hillary Froning examples. "They're more of a family than teammates, which is a great thing to share."
For this family, competition is sacred territory. Heading into Regional events, they seldom discuss strategy, having clearly already reviewed that back in the safety of Cookeville. Instead the mood is light in the warm-up area and a few final rules are reviewed just to ensure compliance.
There's a few warm up reps, a quick prayer and queuing up for check in. And that's when the team slows down, the jokes fall away, and the trust becomes obvious.
CrossFit Mayhem Freedom does not showboat. They barely receive any applause. In fact, they don't even cheer each other on during the events. As other teams are jumping with excitement and yelling in frustration, CrossFit Mayhem Freedom's members are locked in on the competition at hand.
Rarely do they look at one another during synchronized events and even more seldom do they clap or yell for one another. There's a gut instinct, a trust and no need to raise one's voice.
"I can't lie, I love competing" Hobart says. "It's just fun to be in the fight."
But their near-triple-digit lead heading into the final day and eventual first place podium finish doesn't mean there's not more work to be done.
"We'd rather be No. 1 in every event," Froning says. "You're never going to hit perfect, but you're always chasing it."
For more updates on the teams and competitors heading to the 2016 Reebok CrossFit Games, follow us at @Reebok on Twitter and Instagram.