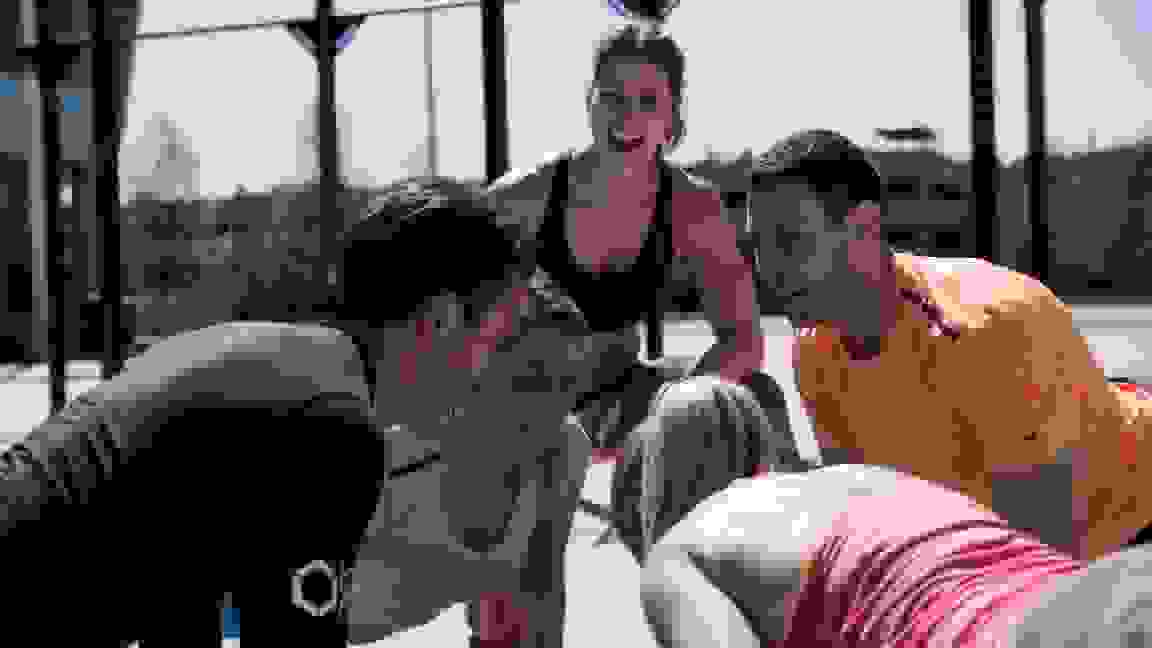 Have You Thanked Your Trainer Today? Here's How!
At one point or another, we've all been there—walking into a crowded gym and stopping dead in our tracks, unsure of where to go next.
The equipment seems foreign, but every person appears to know exactly how to use it.
While it might not be a fun feeling, Reebok Trainer Ashley Horner assures us this it's normal.
"You don't have to walk into a gym and even know what a barbell is. That's my job," says Horner, who teaches clients at her Virginia Beach, Va., training facility American Sled Dogs.
Across the globe, individuals like Horner are dedicating their careers to becoming trainers.
And in doing so, their roles stretch so much deeper than simply teaching clients how to nail an uppercut or reach a downward dog.
Trainers are the heartbeat of the fitness community—the ones who kick start our health, push our limits and build our confidence.
They're the ones who see potential in us even before we see it in ourselves.
"In the beginning, the problem is they [the clients] don't have a belief in themselves," says Reebok Trainer Jen Widerstrom who is one is of today's most recognizable celebrity trainers.
"They don't necessarily have a sense of their own potential or think they deserve the amount of investment it will take to turn things around. So in a way, I have to believe in them for the both of us. I have to start to understand their doubts to give them that support they need to reignite their hope," she continues.
At Reebok, we recognize a trainer's worth. Trainers all around the world have given time, sweat and maybe even a few tears to help clients be their best selves. They show us that our potential is truly limitless, even when we don't see it ourselves.
This is a thank you, a tribute, to those who have the power to strengthen us.
If you have a particular trainer who has helped you in your life, we'd love to hear about it. Tweet us @Reebok using the hashtag #TrainerTribute.