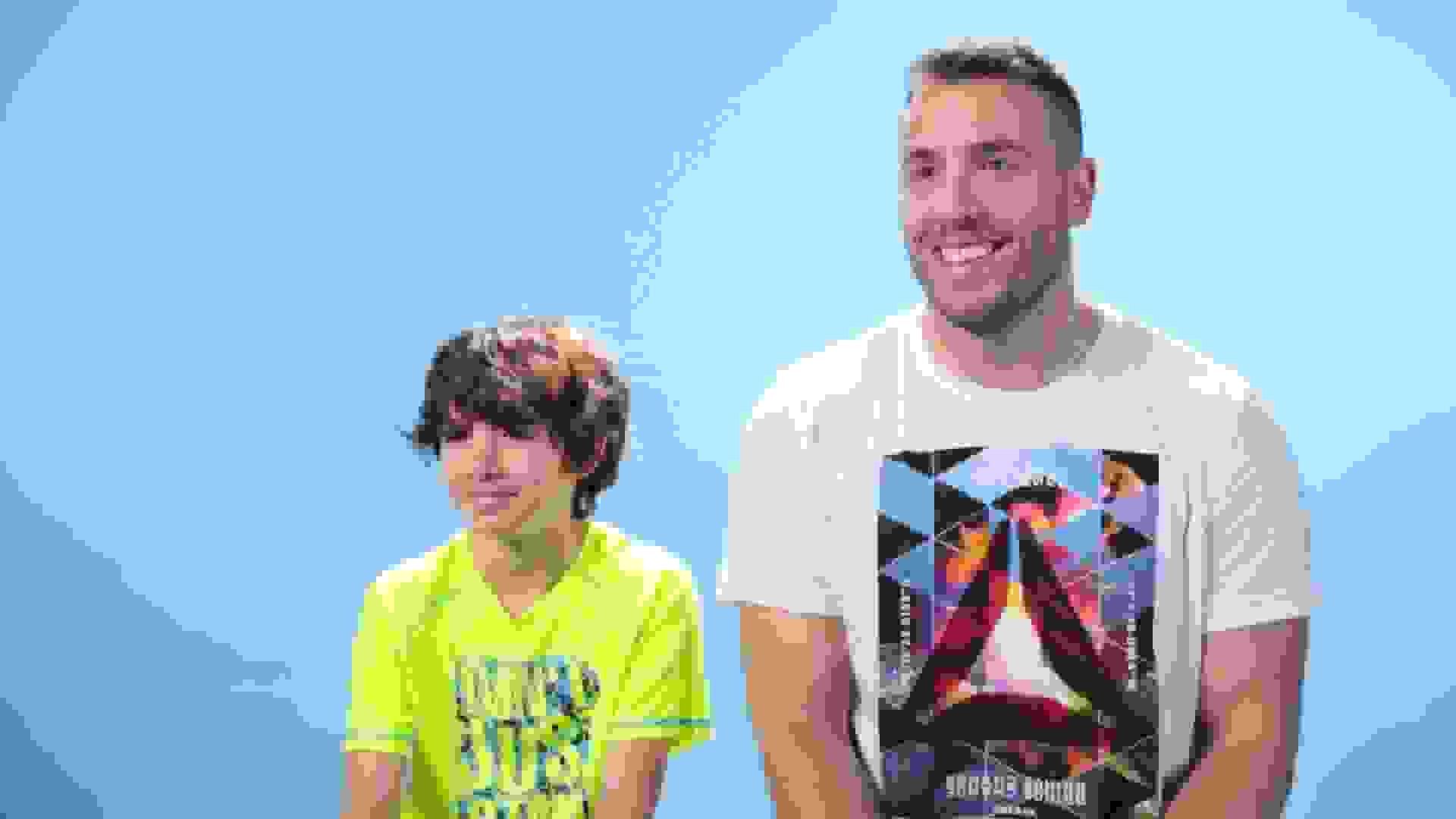 For Father's Day, Kids Tried to Describe CrossFit
While earlier generations may have celebrated Father's Day in front of the TV with a cold beer, today's dads are different. They're in the gym.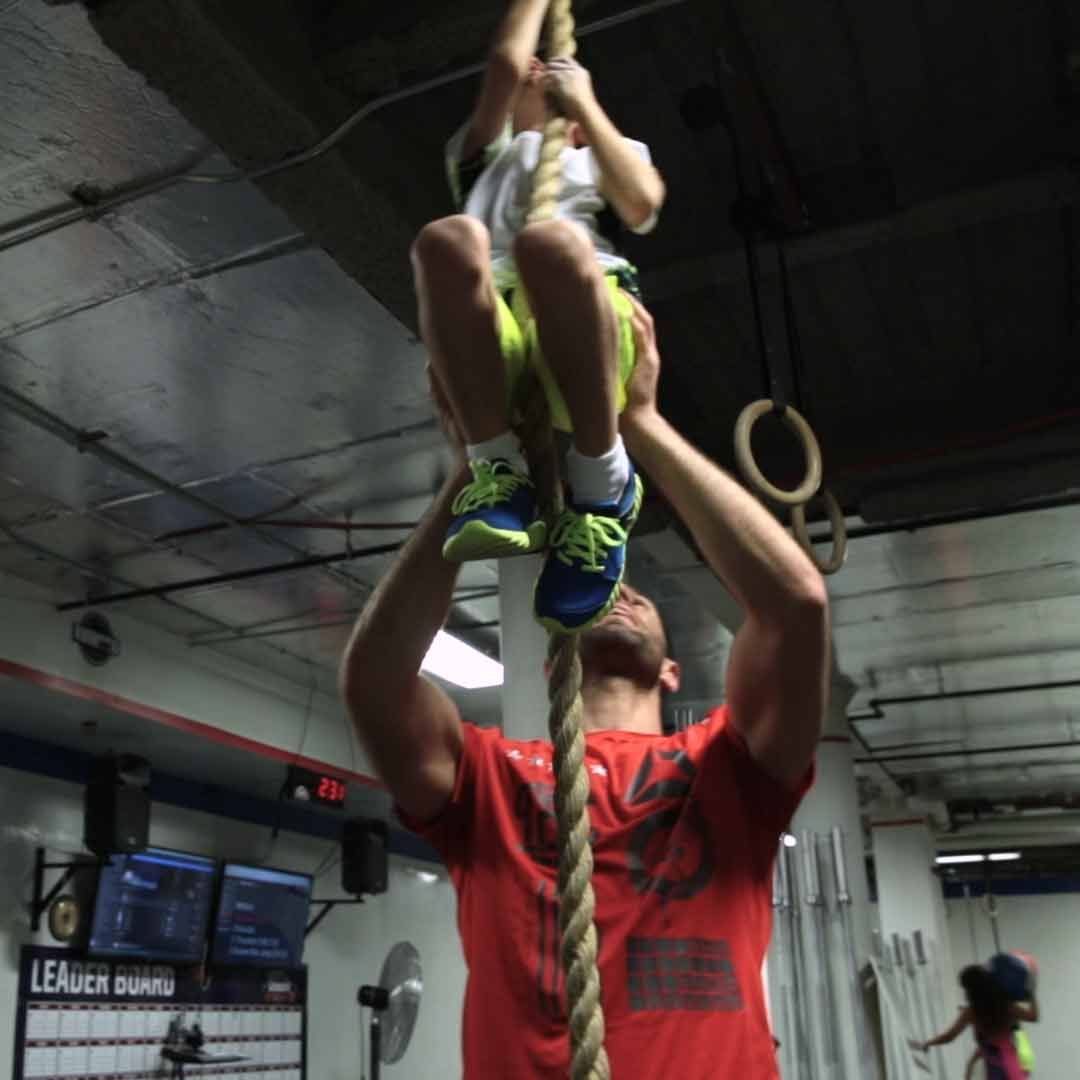 But they're not lifting weights, flipping tires and jumping ropes to be better at working out. They're there to be better fathers.
"At the gym being a father inspires me because it gives me more drive and push. I know I need to be healthy for them," says CrossFitter Scott Jolson explaining why his two young children are a source of inspiration during his WODs.
New York CrossFitter Finny Akers is not only inspired by his son 11-year-old-son, Jackson, he brings him to the box for WODs. "It's bigger than the actual working out. It creates memories and bonding for both of us," he says of their shared passion for fitness.
So it comes as no surprise that when Jackson and other kids had their CrossFit knowledge put to the test, they aced it—plus a few surprises.
"I have a great fan club," Ruben chuckles."My daddy can pick up the whole world," boasts four-year-old Judah of his dad Leran Ruben.
But it's not just recreational CrossFit athletes who find the benefits of fitness affecting their whole family.
Arguably the most famous dad in the sport, Rich Froning, often bring his young daughter to his training sessions at CrossFit Mayhem, according to his wife Hillary.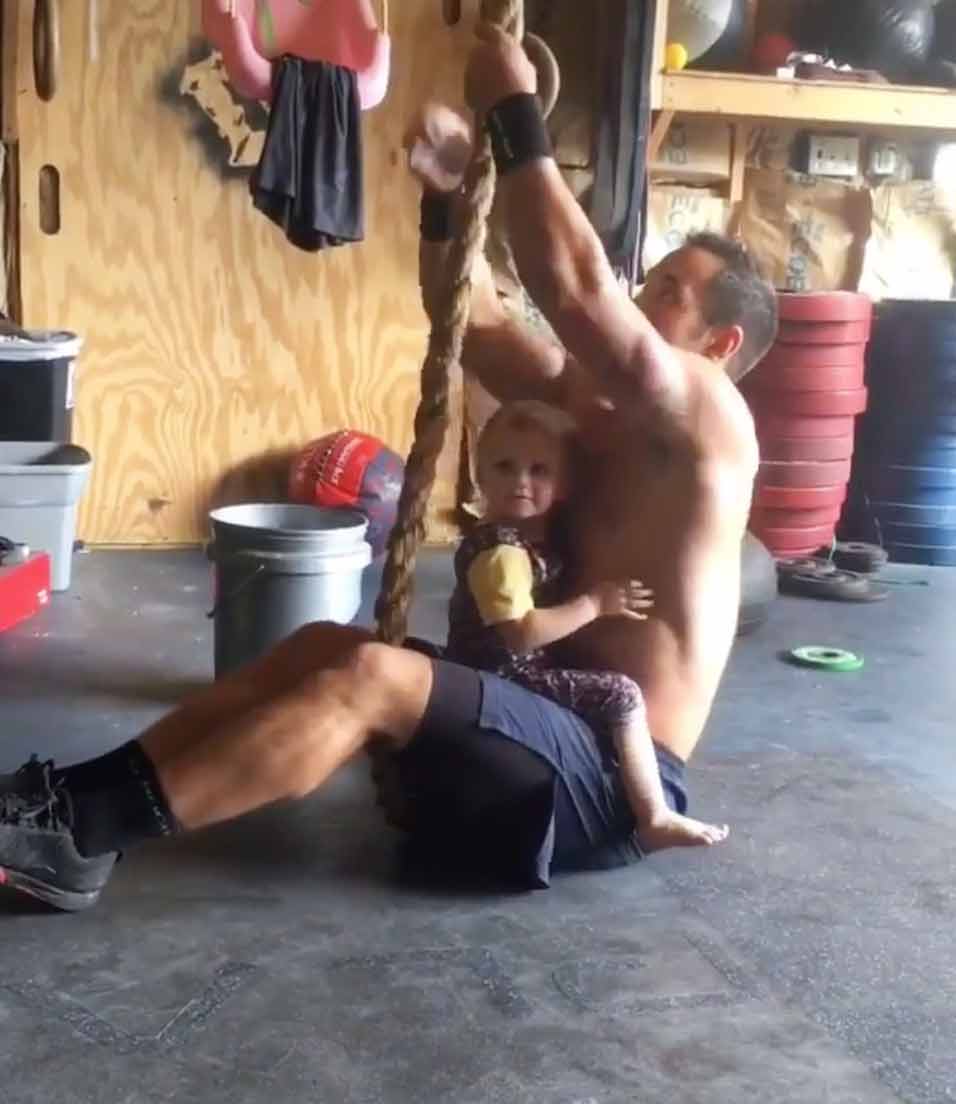 "He is a big kid," she says. "Lakelyn loves her dad, and he'll take her out to the gym to go work out with the team. She's swinging from the rope and all sorts of stuff!"
According to fitness expert and father of two Dr. Chris Mohr, exercising sets a good example for young kids.
"They see a role model exercising, getting them to play and engage. It's great," he says. "It's also a good use of their energy—getting their energy out, so they're not spending it on each other."
He goes on to explain that exercise is also a great stress reliever as well.
"When you're able to be physically active, you're able to handle situations better," he says. "Then you can spend your positive energy on your kids."
Show us how you're incorporating fitness into your Father's Day celebrations this year by tweeting @Reebok.