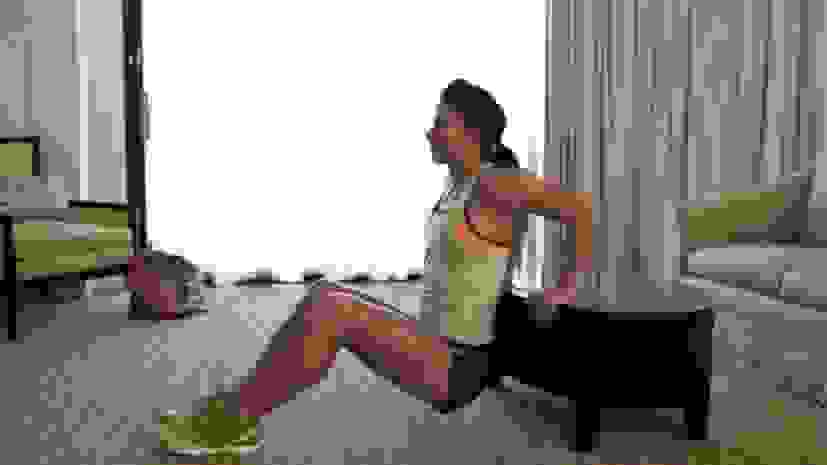 Blow off Steam with this Game of Thrones Finale Workout
Everyone's favorite medieval fantasy drama is coming to a no-doubt dramatic season finale this Sunday.
Season 6 of Game of Thrones marks arguably the bloodiest season of the cult classic adapted from George R. R. Martin's novels A Song of Ice and Fire. With seven kingdoms, three dragons and too many characters to count, the epic show can be overwhelming at times. But if viewers have learned anything from previous finales, it's that no one, especially the 10 characters you actually know by name, is safe.
What will Sunday's finale bring? The trailer gives us a few sneak previews: Cersei is on trial. There's the chance for a repeat of another finale favorite—the red wedding—as the Lannisters and Freys gather for a meal. And lastly someone will die. Guaranteed.
Another guarantee? You're going to spend a lot of time on the edge of your couch binging on old episodes and waiting for the next surprise execution.
Luckily Reebok has a way to help you combat the stress that comes with particualrly suspenseful scenes. If you're planning a finale viewing party with friends, we have the perfect stress-releaving activity! It's the Game of Thrones finale workout.
"You don't need equipment to get a good workout in," says Reebok trainer Ashley Horner, who designed several of the movements featured below. "You can get moving with just body weight exercises."
Unlike GoT, this Game is pretty straight forward. Watch for these simple (and sometimes surprising) GoT triggers to prompt specific bodyweight movements. No equipment or training required!
We even threw in a bonus round just in case things get really crazy!
Every time Cersei is accused of incest do four twisting boat holds
Every time Sansa and Jon have an awkward silence do five power step up lunges
Every time Ned Stark makes an appearance (real or imagined) do 10 jazz hand pop ups
When Davos seeks revenge for the death of Shireen Baratheon do three table dips
Every time Tyrion and Daenerys disagree do three squats
When Jon Snow's mother is revealed do six leg dips
Every time one of the seven septas is shown do three star jumps
Every time Daenerys and Daario Naharis touch do five star planks
Every time a dragon takes flight do five burpee tuck jumps
Bonus! If Petyr Baelish marries Sansa Stark do three fancy plank ups