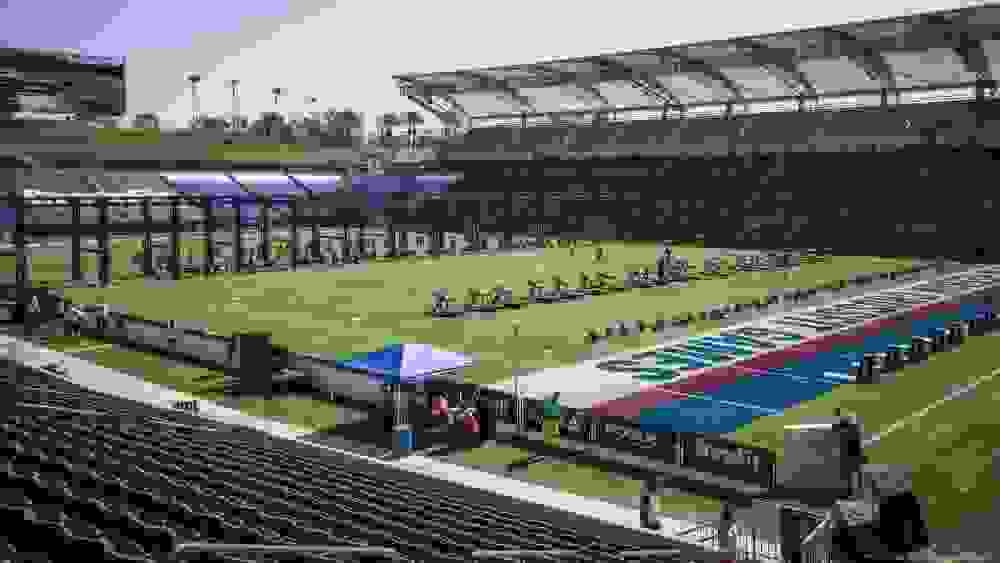 5 Things to Know at the 2016 Reebok CrossFit Games
Unless you've been living under a rock for the last decade, it's safe to assume you've heard of CrossFit.
We've all got that friend who's head over heels obsessed, swearing by the workouts and posting Instagrams from the box (CrossFit speak for "gym") on a near daily basis. Or, hey, maybe you're that friend!
Once a year, the best CrossFitters in the world descend upon Carson, Calif., to compete for the titles of Fittest Man and Fittest Woman on Earth.
This is the 2016 Reebok CrossFit Games!
Whether you're watching from your couch or catching the action straight from the stands in Carson, we've got you covered.
Each morning, Reebok will provide you with a low-down of five things you need to know before tuning in to that day's competition (which yes, you can watch live).
1. By the time you read this, the first individual event may already be over ...
…or it could still be going on, or it could not even have started yet. We aren't sure either! What we do know is that the founder of the CrossFit Games, Dave Castro, told all individual competitors to be ready for pickup at 3:30am PT. We'll leave you to make your own assumptions about what that means.
2. Each athlete competing this weekend received seven pairs of new sneakers ...
That's right, over the last three days, all individuals, teens, masters and teams were outfitted from head to toe. This year's Games uniform kits provided each of the 560 competitors with a shoe supply to last a lifetime (seriously, seven pairs).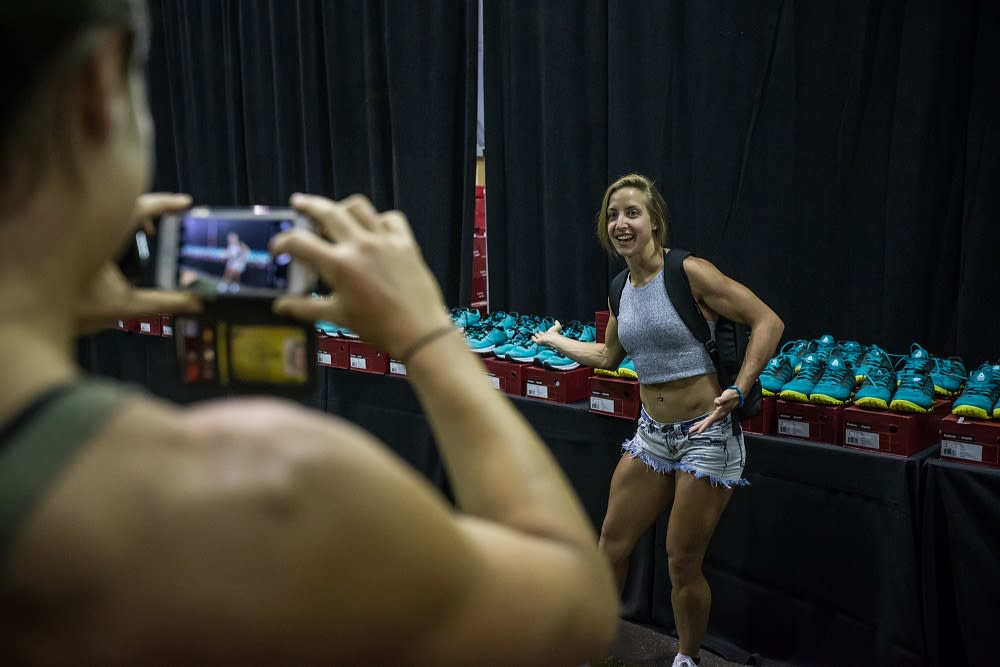 3. Expect to see men with fresh fades ...
When you tune in, don't be surprised if you find yourself wondering why every guy's hair looks styled to precision. During athlete fittings, employees from The Spot Barbershop were on hand to provide free shaves and cuts to any competitor longing for some last-minute grooming. Believe us when we tell you, many took advantage of the complimentary styling.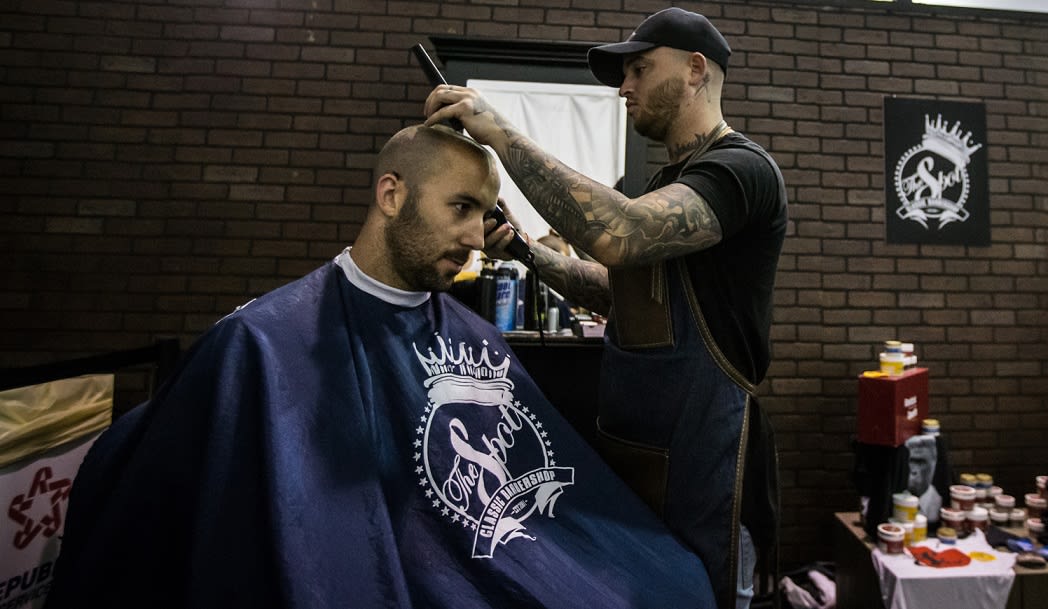 4. #Fitfam will be taken to a whole new level ...
While many of us use #fitfam when referring to our gym family, there are a few in the CrossFit community who are taking it literally.
Gary and Alea Helmick are the first married couple to ever compete individually in the Games in the same year, while six-time Games competitor Spencer Hendel won't be the only Hendel you see in the stadium this year. He's joined in Carson by his dad, Andy Hendel, who already walked away with an Event No. 1 win in the master's competition on Tuesday.

5. Yes, Sam Briggs will be competing ...
If you know of Sam Briggs, chances are that just hearing this has you fired up! While many of the athletes arrived in Carson several weeks in advance to adjust to the time change and heat, Briggs didn't land until just a few days ago.
A UK resident, Briggs faced Visa issues that left her ability to travel to the US in time for the Games in question. She even put out an Instagram post publicly asking the global CrossFit community if anyone could help.
Long story short, just one day before athlete fittings, Briggs was granted access to travel, hopped on a flight and made it just in the nick of time for registration. How's that for being fashionably late?