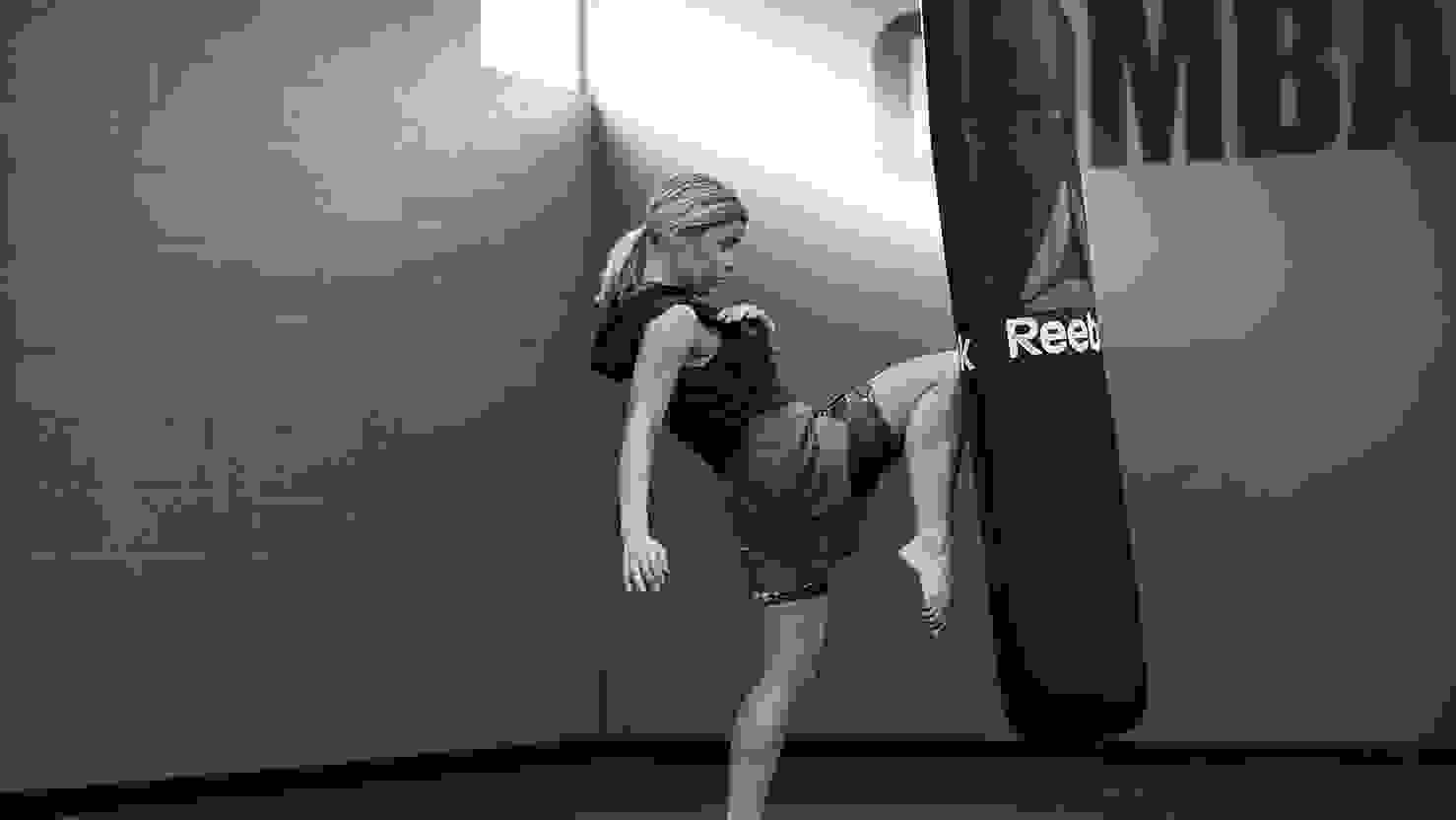 #AskTheExpert: Paige VanZant
#FanZants, rejoice! After months of making us wait, UFC Strawweight Paige VanZant will be returning to the Octagon on December 17.
You better believe we're excited about it. And it appears the rest of the Twitter world is, too.
With one of the largest fan bases in the sport, VanZant often finds her social media feeds flooded with questions, words of encouragement and even the occasional marriage proposal.
Much to the delight of these fans, Reebok was able to secure exclusive access to VanZant, finally getting her to take a break at the gym for long enough to reply to a few of those burning questions.
@Reebok posed the ask to the Twitter world.
Got a question for VanZant? She's got an answer.
Here are a our favorites responses.
@Reebok @PaigeVanzantUFC #AskTheExpert Hi Paige! If you could be taught some new fighting moves by any MMA Fighter who would it be? 💗

— Callum ~ panther2k11 (@cal_hale2013) August 17, 2016
VanZant: Sakuraba. He is a legend and I would love to take in a few of his skills.
@Reebok @PaigeVanzantUFC #AskTheExpert what is your favorite quote or saying that keeps you motivated?? 😍🔥💪🏽 p.s. i love you ❤️

— NICK (@getlowithnlo) August 17, 2016
VanZant: My favorite verse is Philippians 4:13. It makes me feel strong and like I have a purpose.
@Reebok @PaigeVanzantUFC with all of your new fame and the UFC how has your life changed for the good and the bad?? #ASKTHEEXPERT

— Ezekiel Perez (@zekeperez22) August 17, 2016
VanZant: I have been blessed in so many ways, and somehow I just keep getting blessed. Life can be very hard at times though, and I can get down on myself. I am very critical of myself. I just have to step back and really look at all that I have accomplished and be proud of myself.
@Reebok @PaigeVanzantUFC
What if any crossover from competitive dance to mma training have you experienced or learned?#AskTheExpert

— Brittany (@BritJitsu) August 17, 2016
VanZant: I was able to pick up MMA quickly because I had an athletic background in another very technical sport. Dance also helped with flexibility, balance and work ethic.
@Reebok @PaigeVanzantUFC best song to listen to pre fight? #AskTheExpert

— The Casual Fanatic (@FandomSkwad) August 17, 2016
VanZant: It's different every time. It depends on how I'm feeling at the moment.
@Reebok @PaigeVanzantUFC #AskTheExpert What would your advice be to an aspiring martial artist?

— Young Shaver (@turkeydinoss) August 17, 2016
VanZant: I would just say to stick with it, and not compare your step 1 with someone else's step 10. Believe in yourself, and do it because it makes you happy.