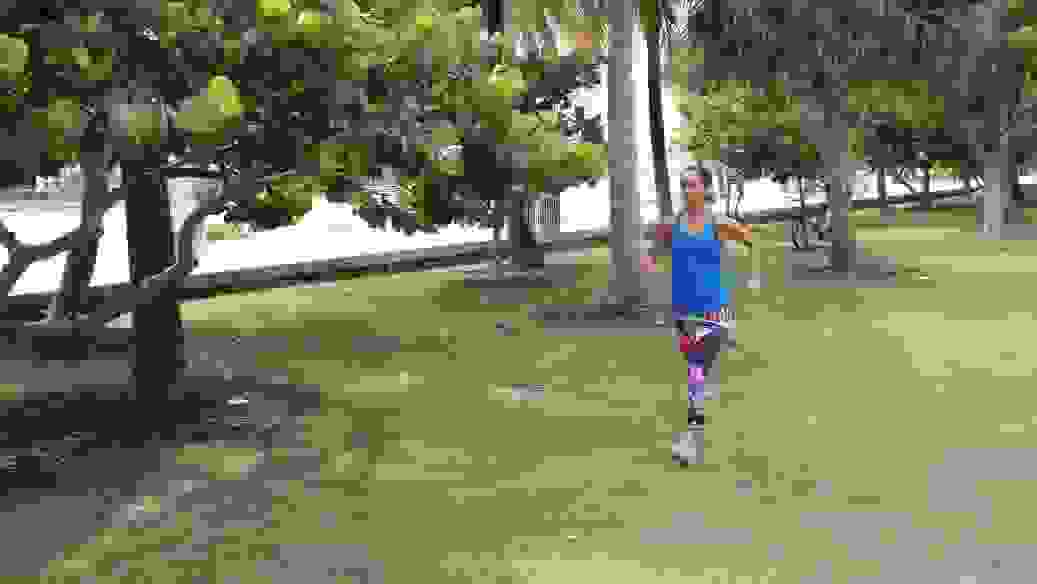 Say Farewell to Summer with 3 Killer Workouts
We can't deny it any longer: Summer is coming to an end.
While the sun is every exerciser's best friend (how can you not want to get out and run?), just because the weather is getting cooler and the days are shorter doesn't mean your workouts have to end.
No, we aren't about to lecture you on the benefits of year-round fitness. Instead, we're inspiring you to get outside and soak up every last minute of vitamin D while you still can.
Whether you're a beach-lover or a park-goer, Reebok trainer Jacqueline Kasen has a workout for you. Here, she's programmed three workouts to help you say 'sayonara' to summer.
Park Workout
Find a bench and you instantly have endless movement options to incorporate into a total body workout. She recommends starting out with a brief dynamic warm-up – perhaps a run to the park – before taking on this combination.
Perform 4 rounds of:
30 second maximum speed body-weight squats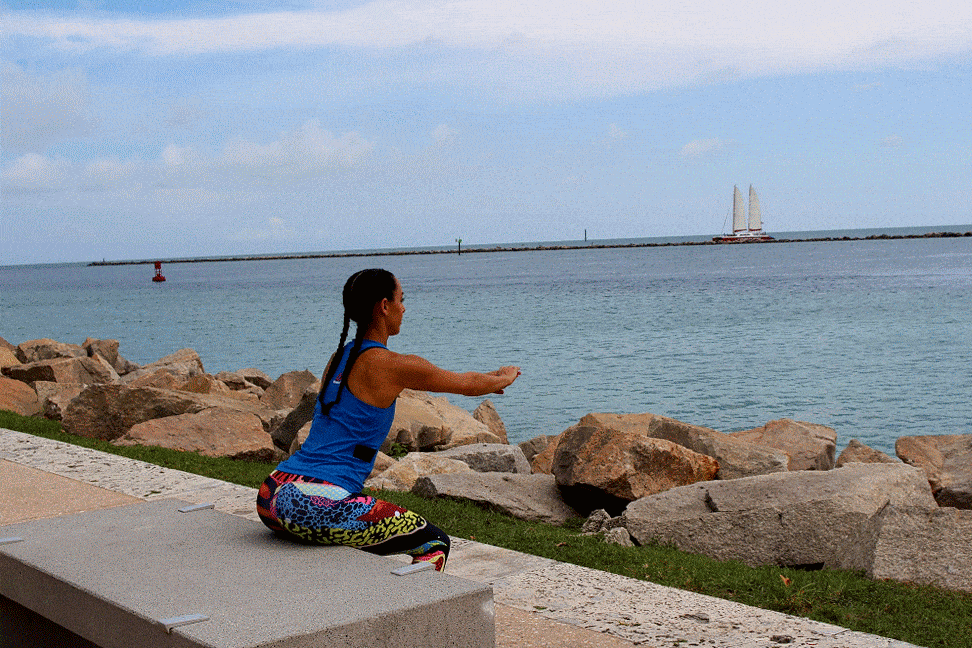 30 step-ups with high knees, alternating legs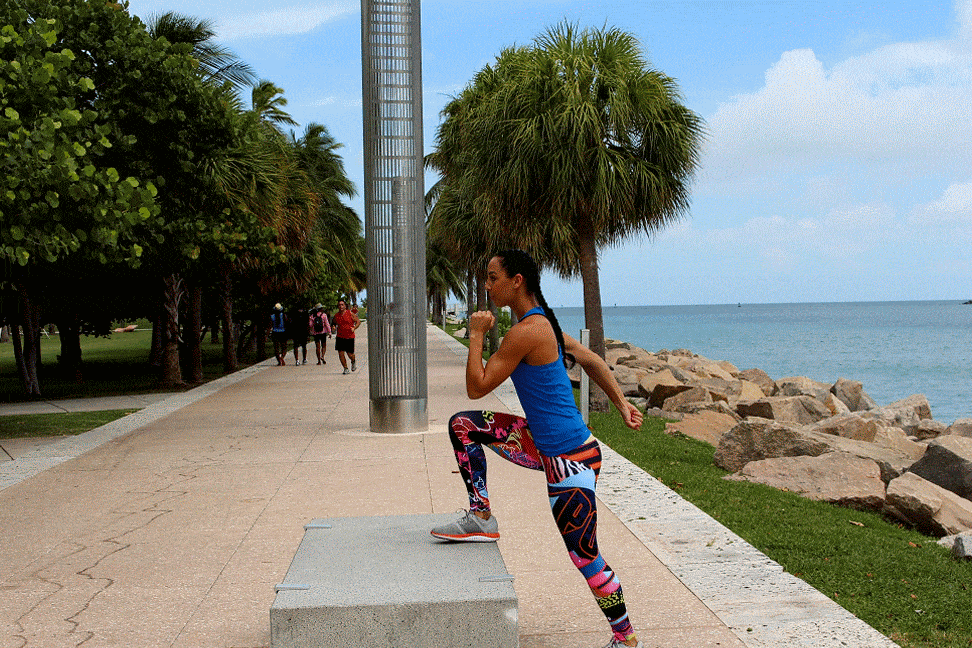 10 Bulgarian squats on each leg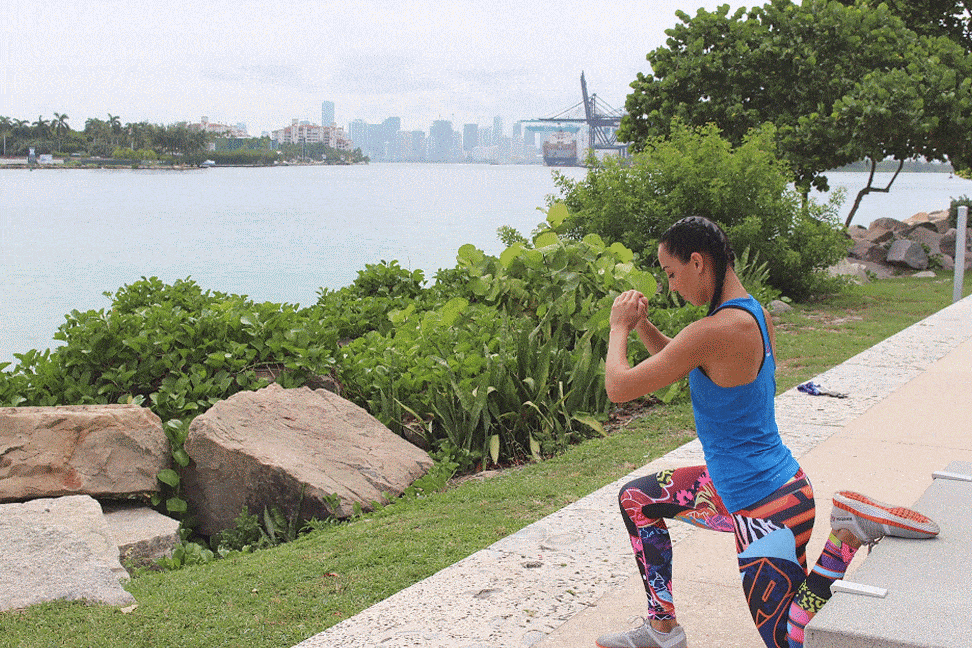 30 second modified elevated plank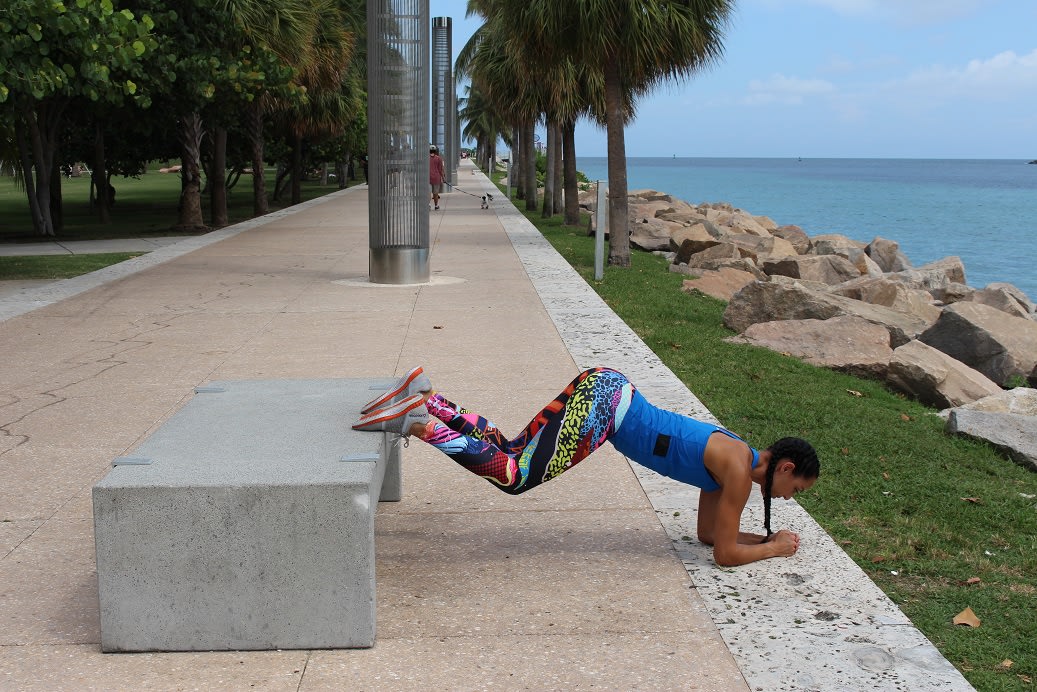 20 push-ups with leg extensions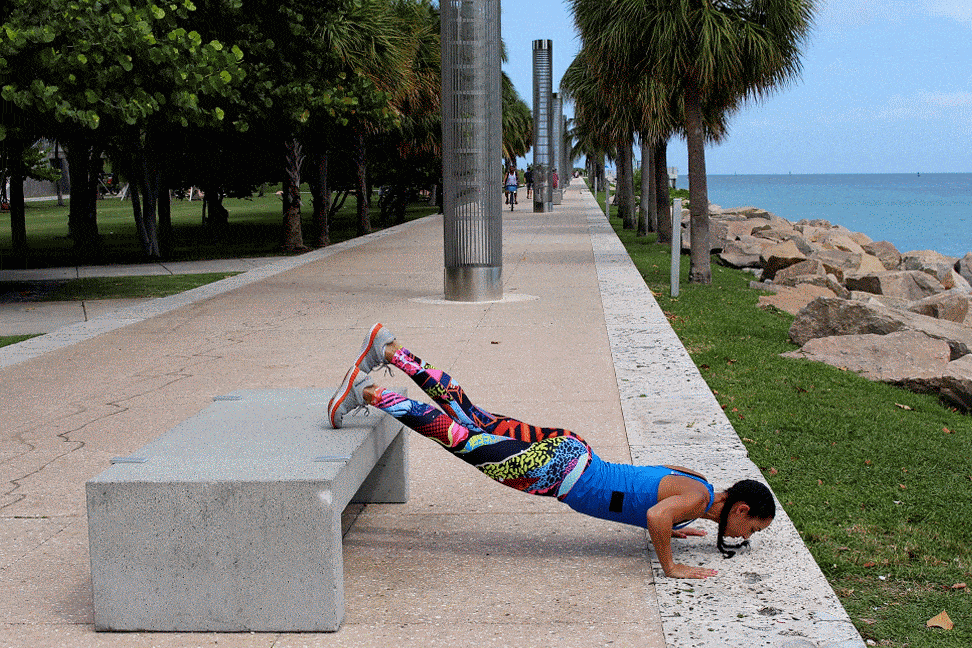 15 supermans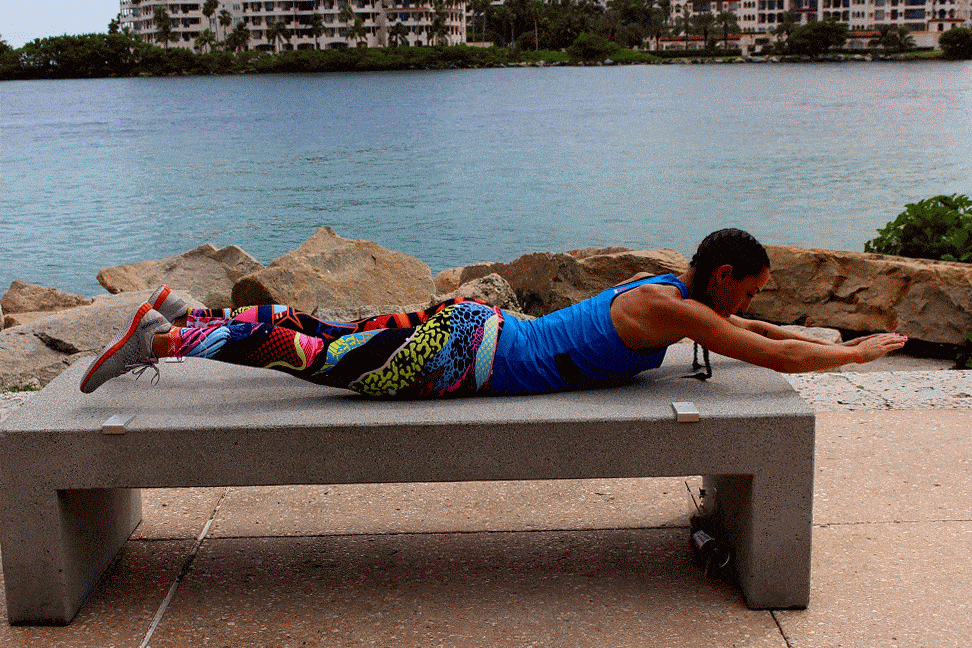 Beach Workout
The sand adds an immediate challenge to your body's balance and stability during beach workouts. Grab a pair of knee-high socks before heading out of the house, as you'll be able to fill these up with sand once you arrive at the beach and use them as makeshift weights.
Depending on your ability, use either one or two of the sand-filled socks to add more resistance to the following workout. Plus, if you plan on walking home, all you have to do is empty out the sand, and you won't have the added burden (and physical test) of carrying the weights home.
Perform 4 rounds of:
20 renegade rows, alternating arms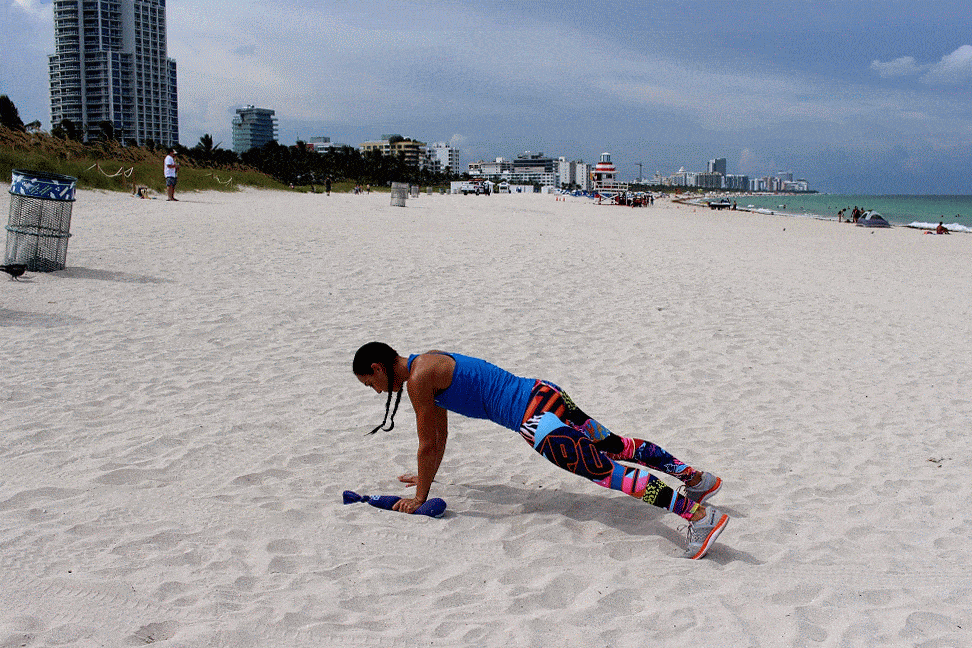 15 squat to press on each side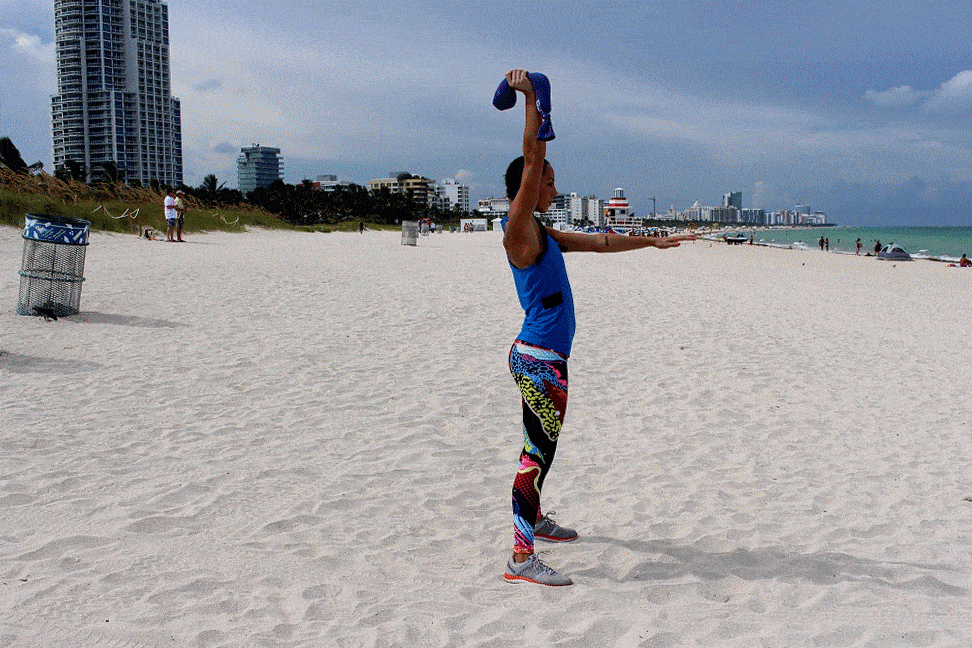 15 wood choppers on each side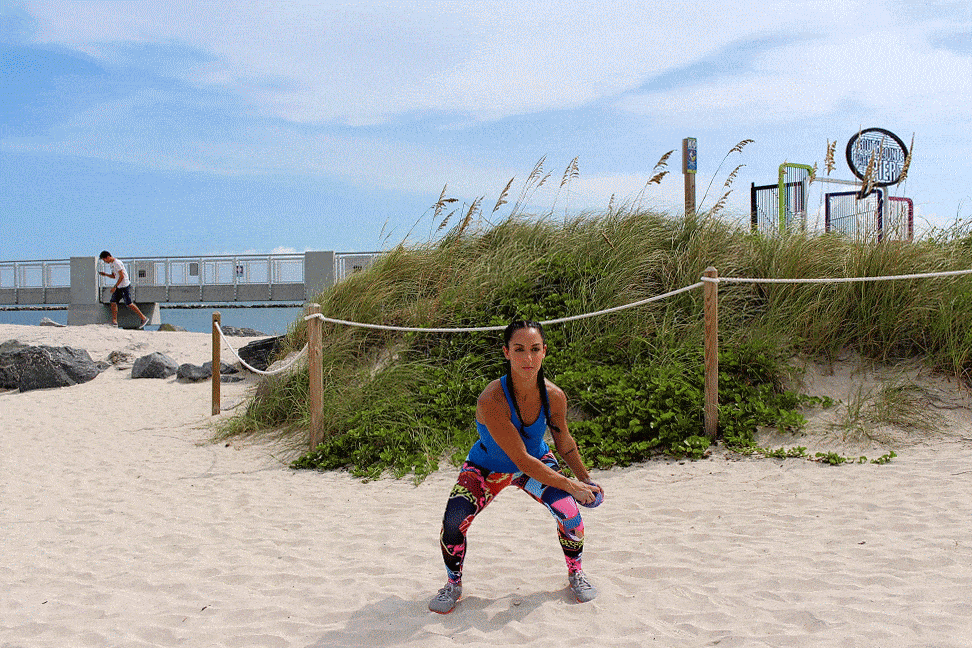 15 bent over row with tricep extensions on each side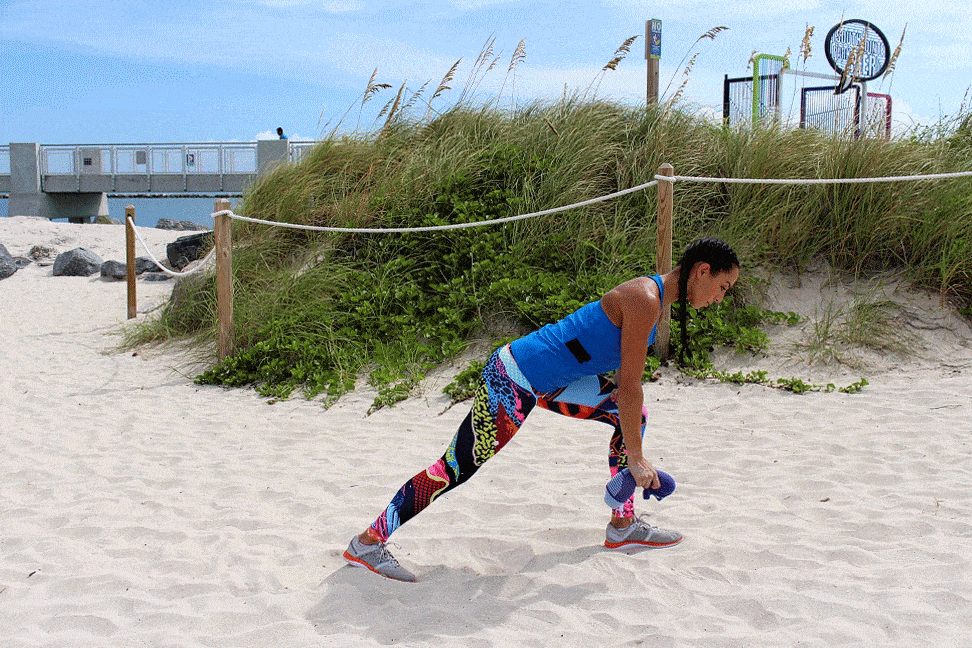 15 single leg RDLs on each side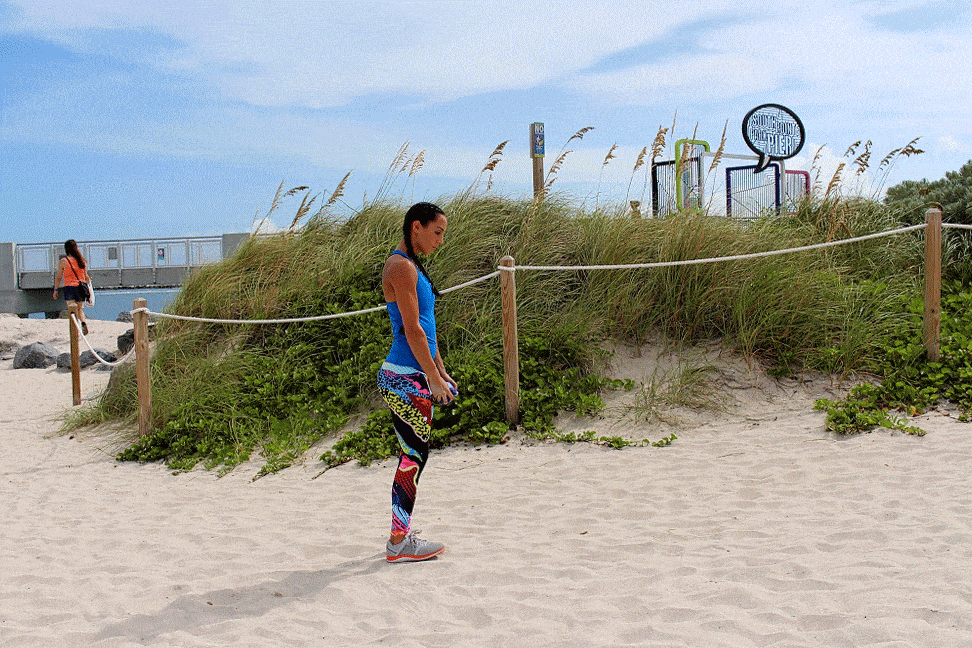 Field Workout
A field is ideal for performing sprint and hill drills. Trees, benches and lines on sports fields can act as natural markers, giving you measured destinations to run to, lessening the need for any physical equipment.
Perform 2 rounds of:
6 full field sprints
20 lateral lunges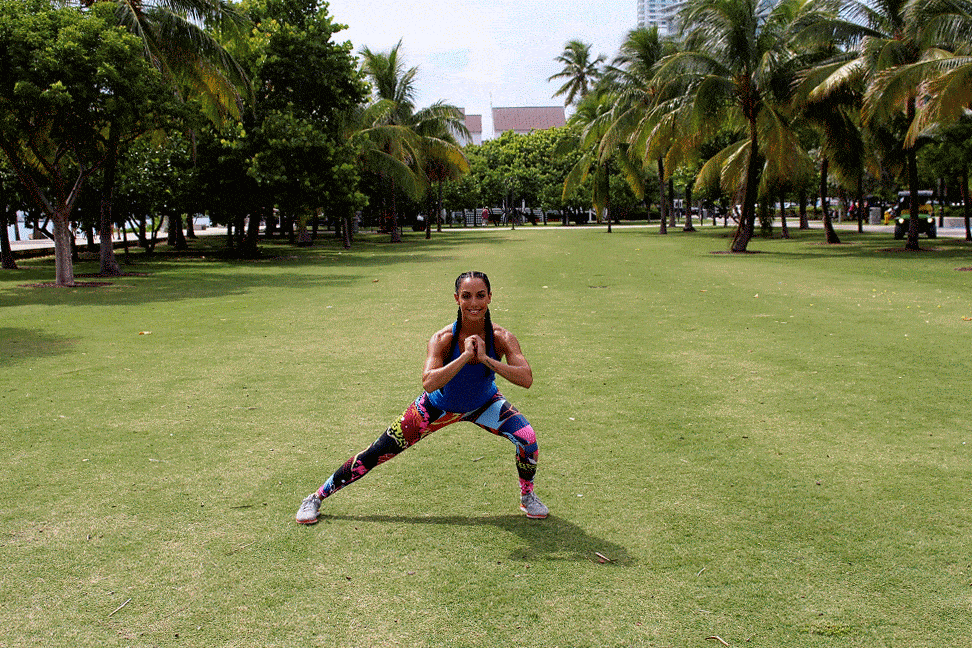 3 hill sprints, walk down between each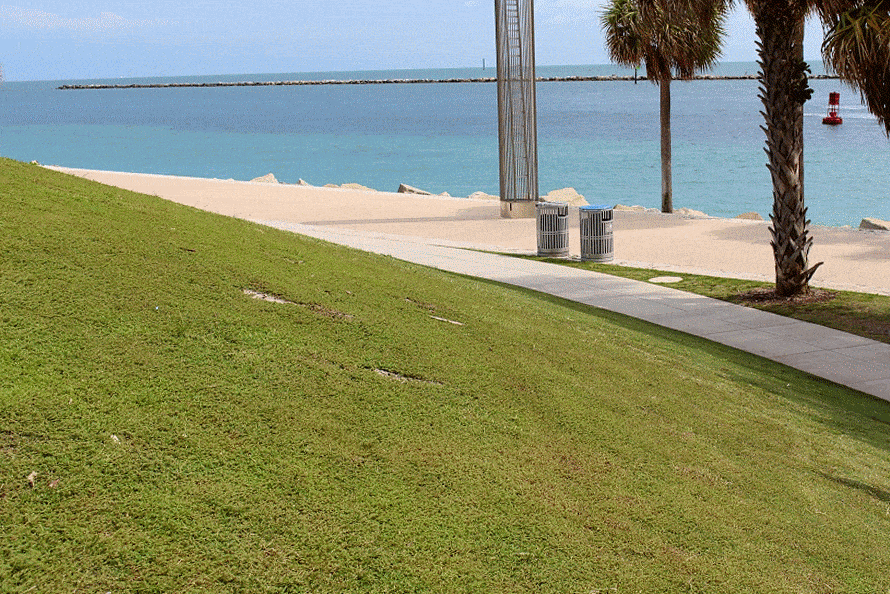 3 uphill bear crawls, walk down between each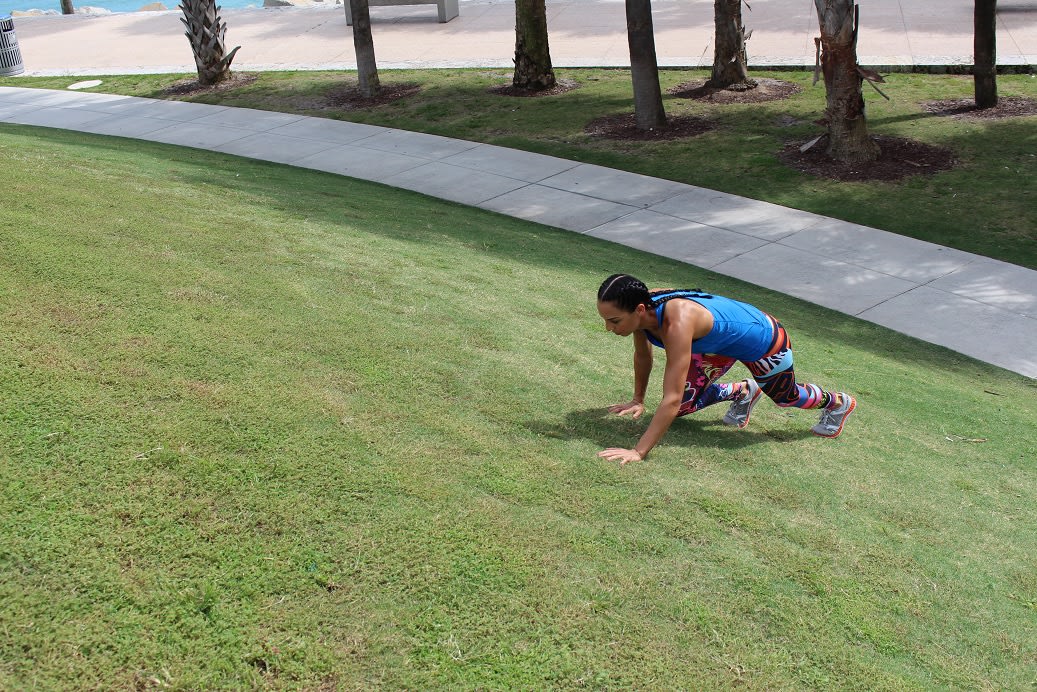 Got another favorite summer spot you've transformed into your gym? Let us know about it by tweeting @Reebok.