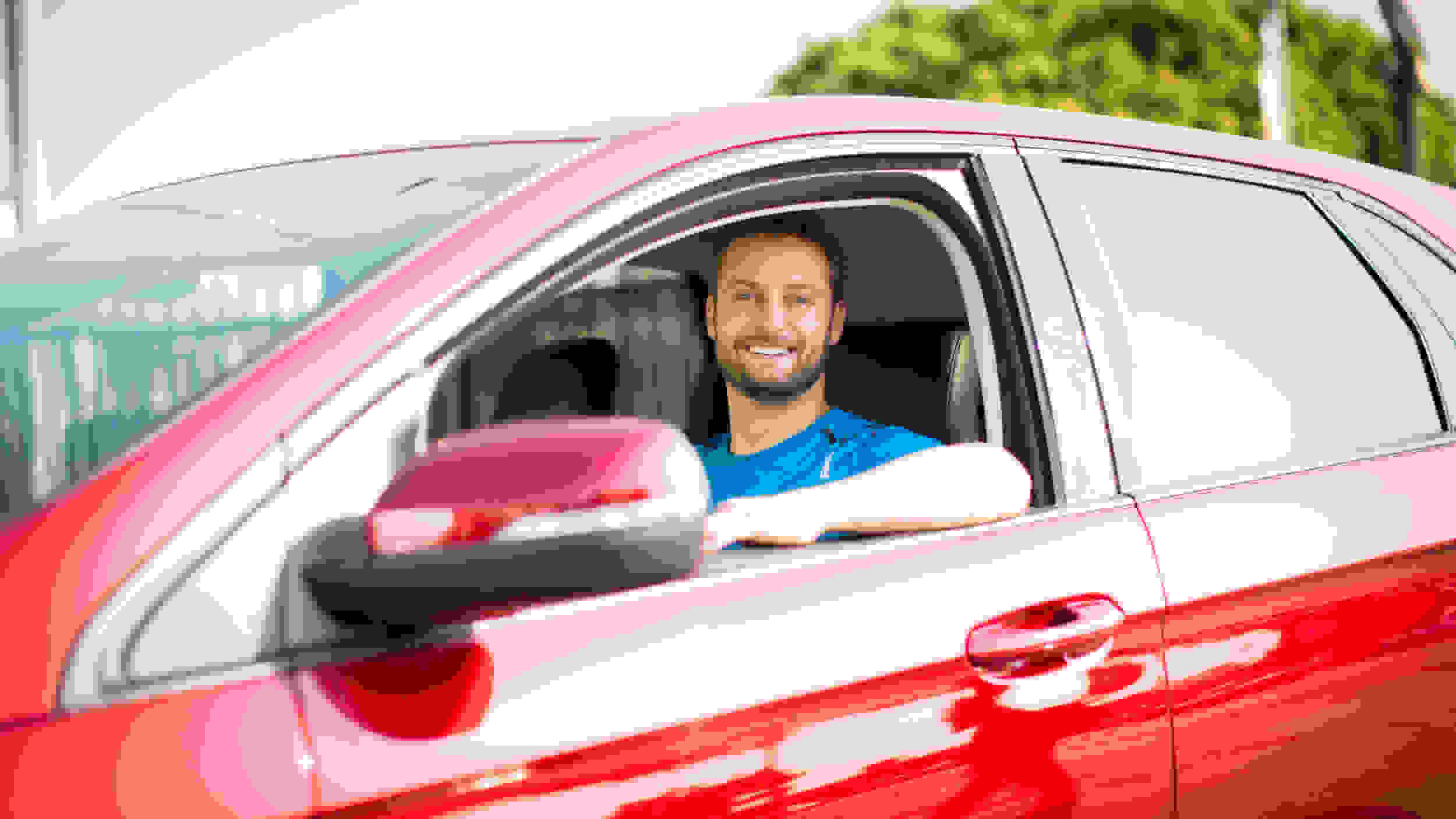 Put Your Commute to Work with this Driverless Car Workout
Americans spend more time in the car than ever. According to the U.S. Census Bureau, the average commute to work is 26 minutes each way, a nearly 20 percent increase over the past 35 years. With 139 million workers commuting every day, that adds up to a whopping 1.8 trillion minutes spent in the car per year.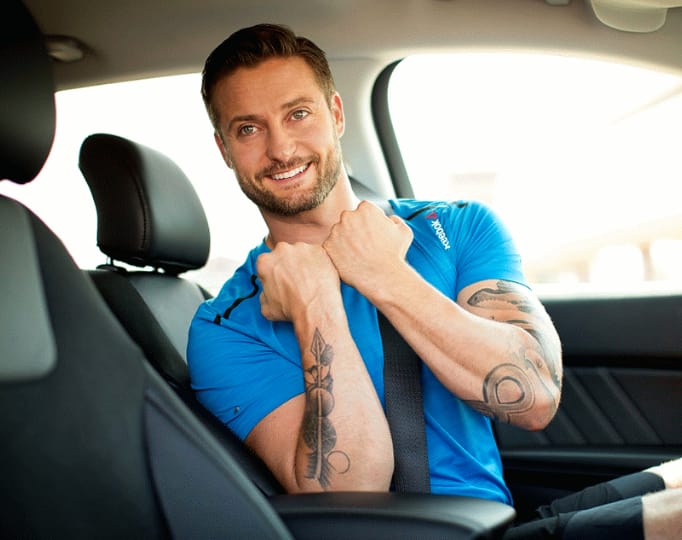 Fortunately for the road warriors, there is a solution in the future: the driverless car.
After several years of development, driverless cars have hit the road in Pittsburgh as part of a test by Uber, and Ford recently announced plans to have a fully autonomous ride-sharing vehicle in commercial operation by 2021.
Now all that time spent in the car can be used for reading, napping, or, as we recommend at Reebok, exercising.
Developed by Reebok trainer P.J. Stahl, this circuit workout is designed to be completed in the front seat of your autonomous vehicle. It may not seem like enough space, but Stahl selected the following movements specifically because they can be easily completed while in the seated position.
"You just have to change your mindset and get creative," he said. "There are many postural exercises that can create big changes when done consistently."
Stahl has three tips before you get started: move your seat back so you maximize your space, buckle your seat belt, and grab a pair of weights.
Circuit 1: Cardio Workout (5 minutes)
Perform 5 rounds of 30 seconds each (can use dumbbells or bodyweight):
Alternating Jab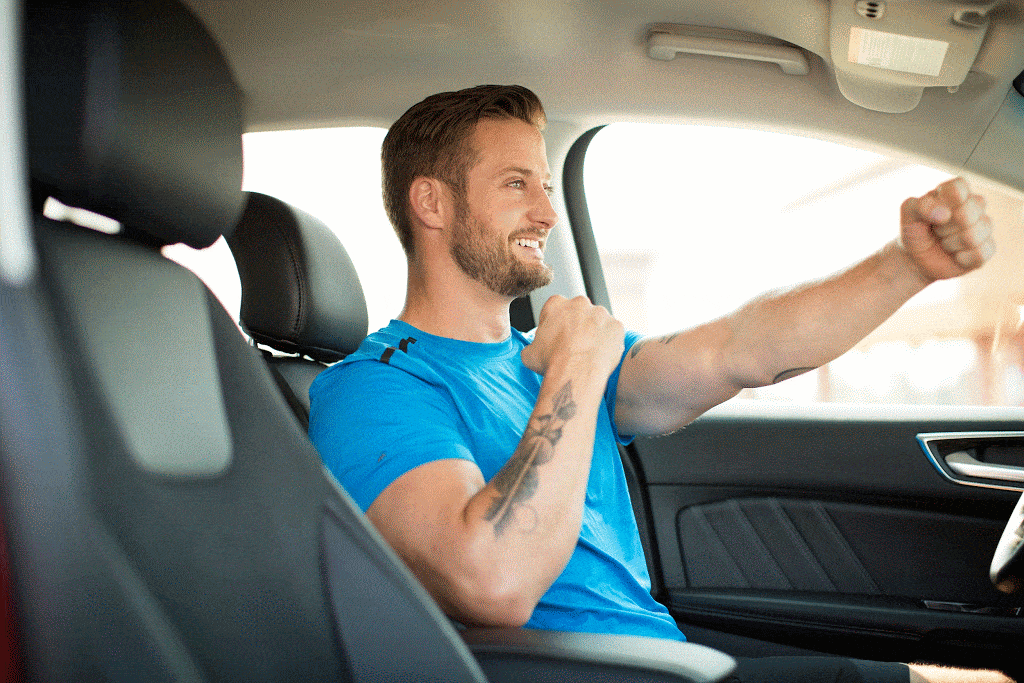 Core Twist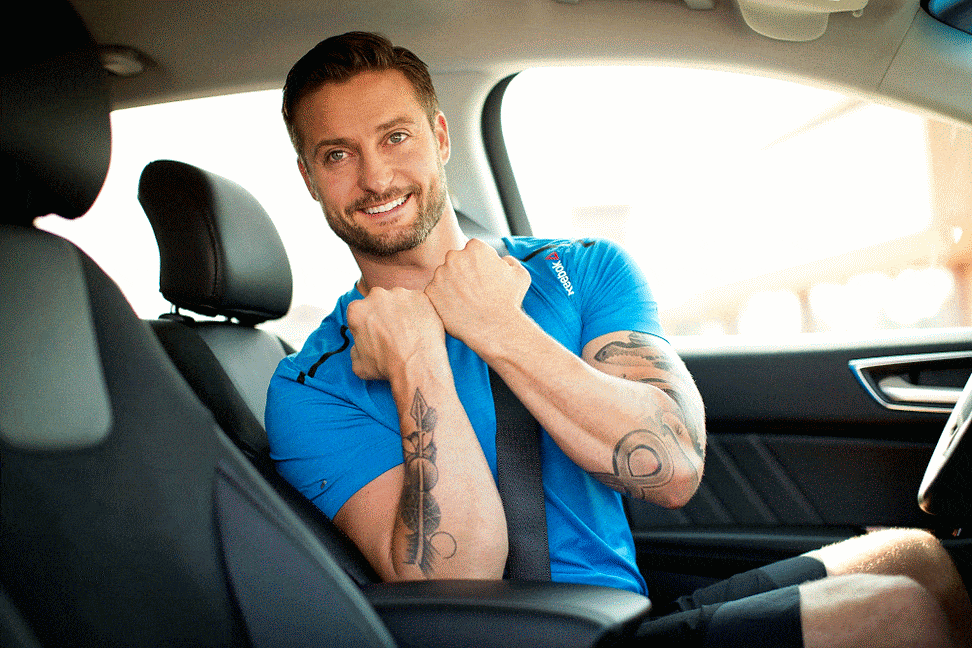 Circuit 2: Bodyweight Workout (20 minutes)
Perform 4 rounds of 60 seconds per movement, with 15 seconds rest between each round:
W's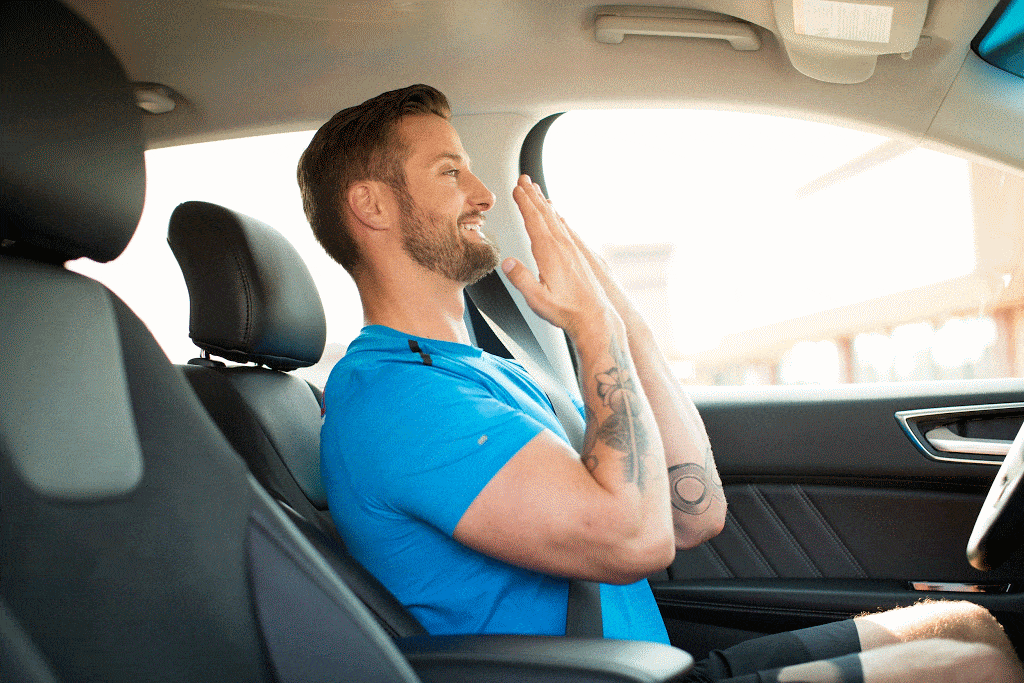 Row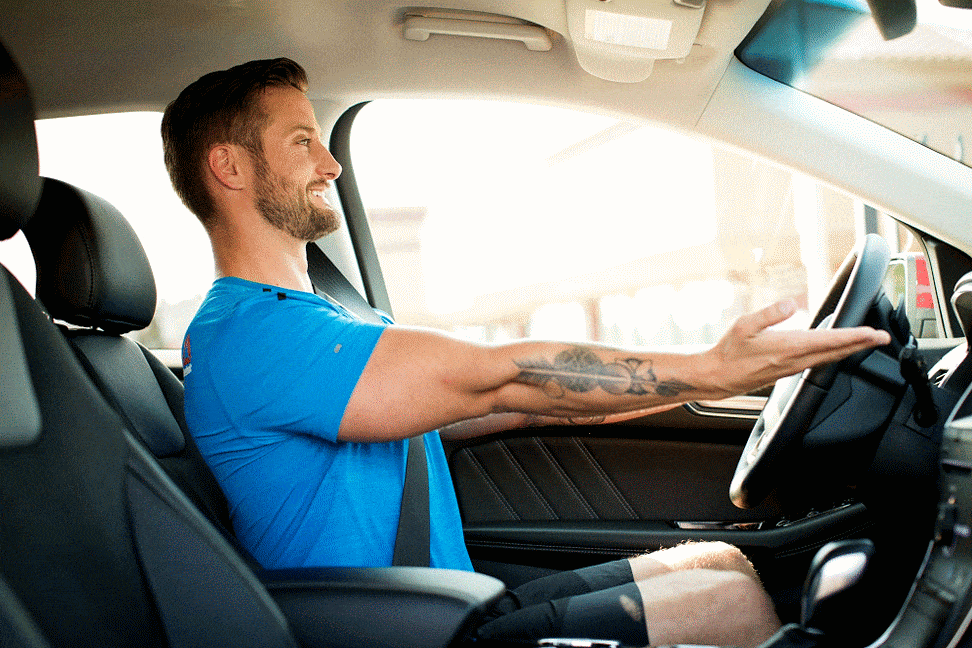 Toe Raises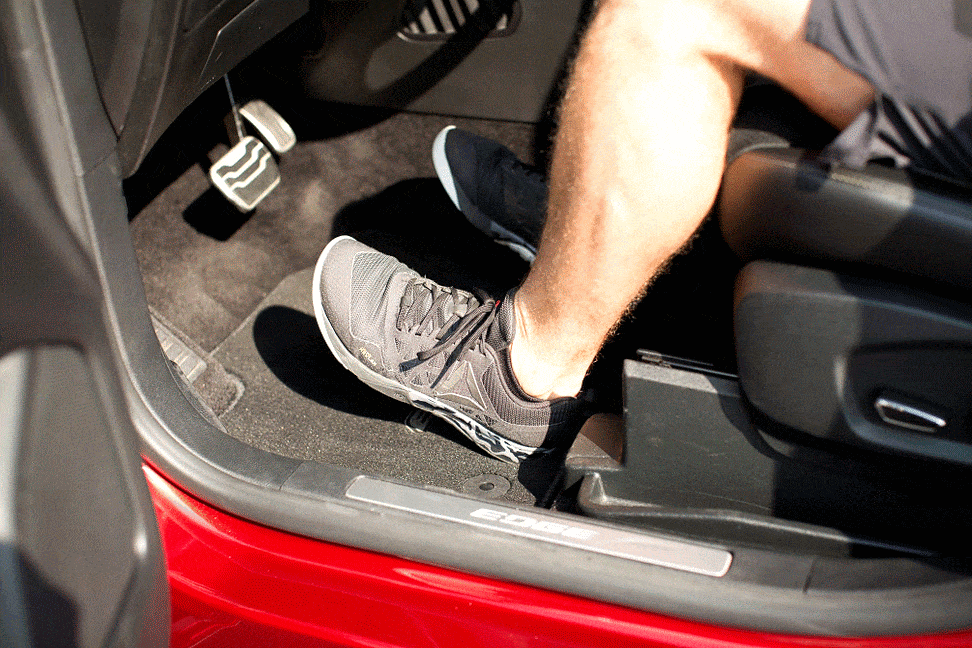 Circuit 3: Dumbbell Workout (20 minutes)
Perform 4 rounds of 60 seconds per movement, with 15 seconds rest between each round:
Dumbbell Bicep Curl + Head Rest Tap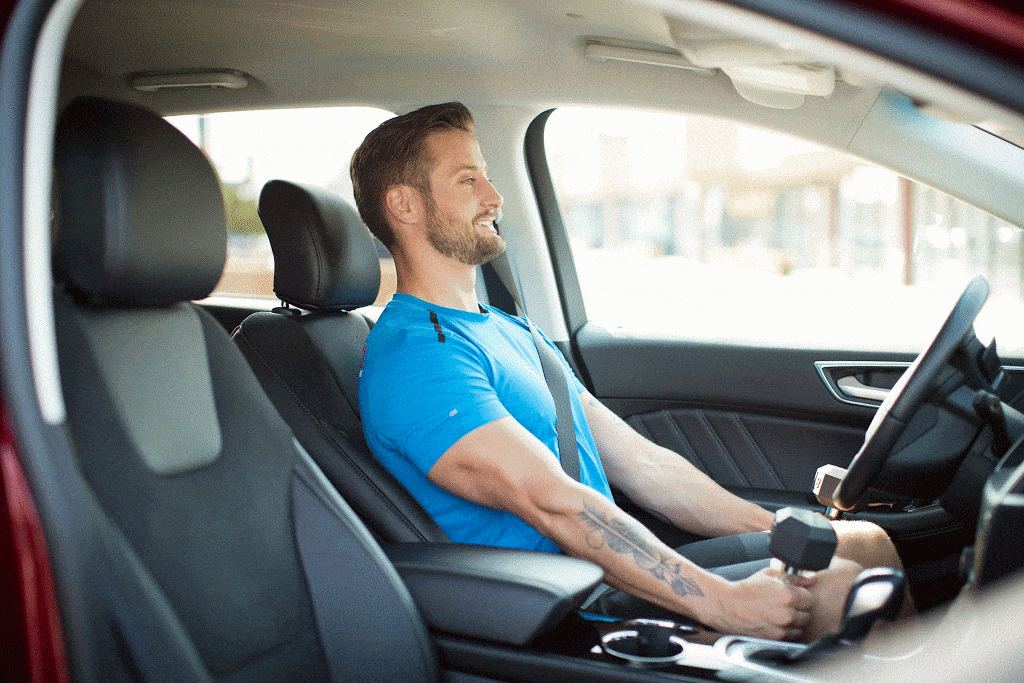 Dumbbell Around the World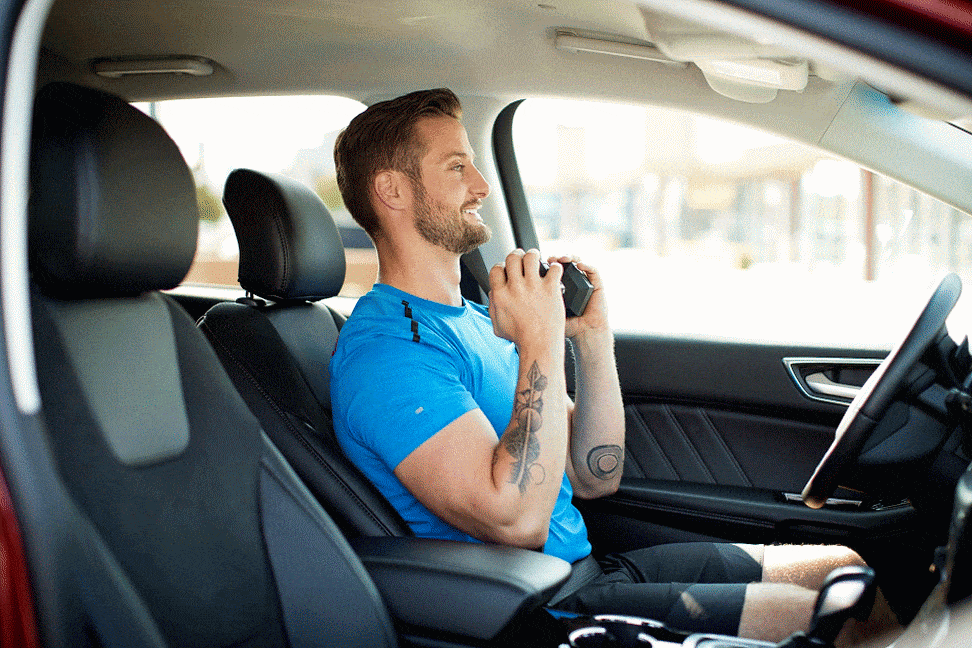 Dumbbell Row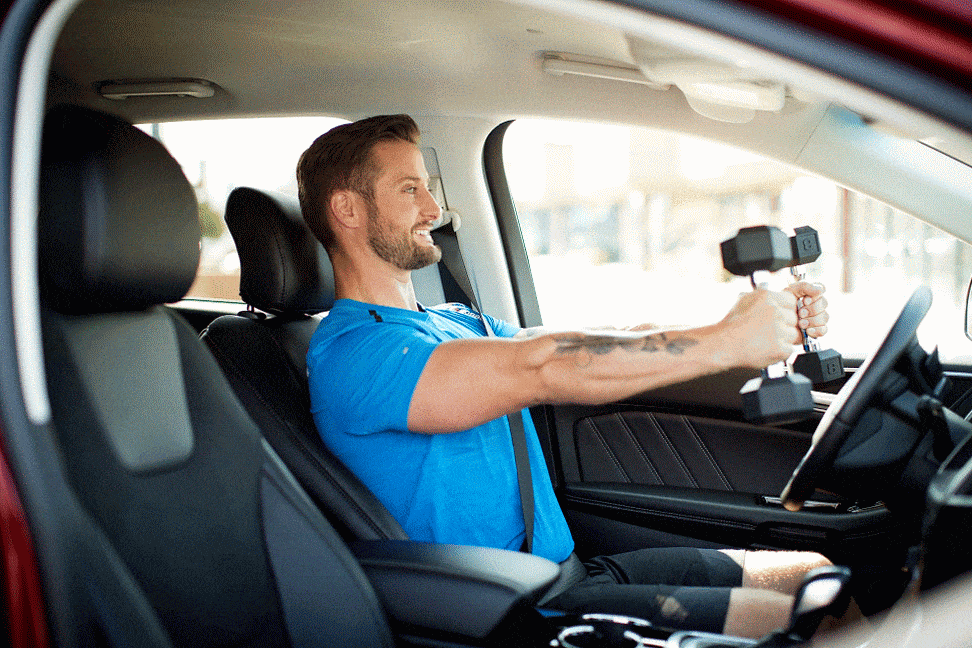 Dumbbell Sit-Up (with seat slightly reclined)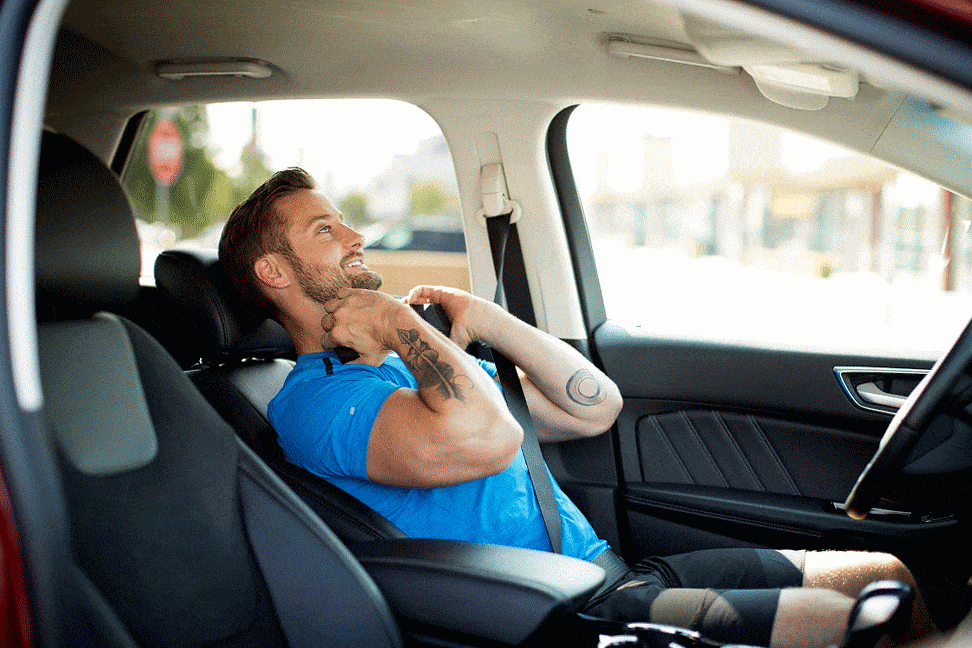 Circuit 4: Stretching (10 minutes)
Hold each exercise for 30 seconds on each side:
Lateral Neck Stretch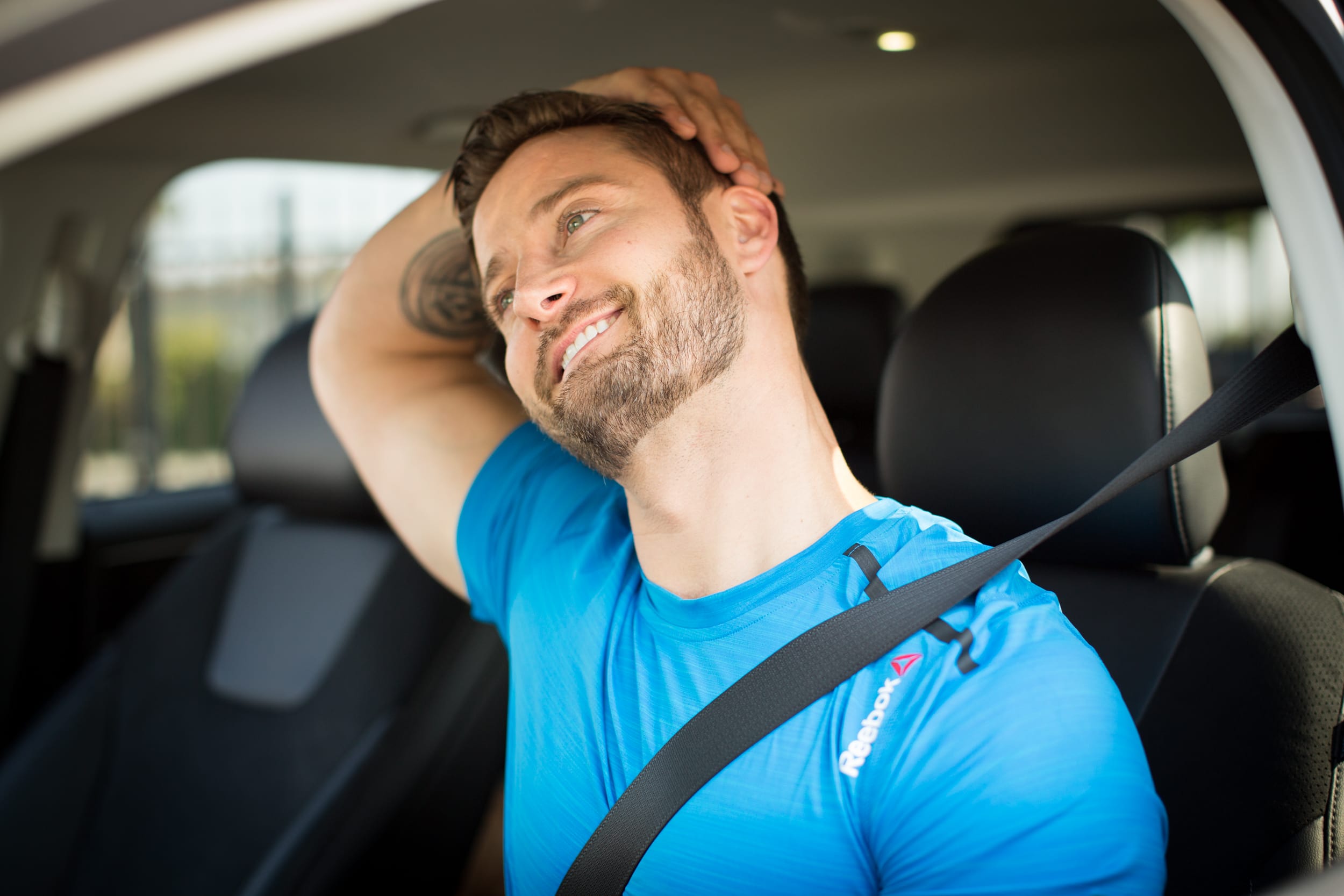 Overhead Triceps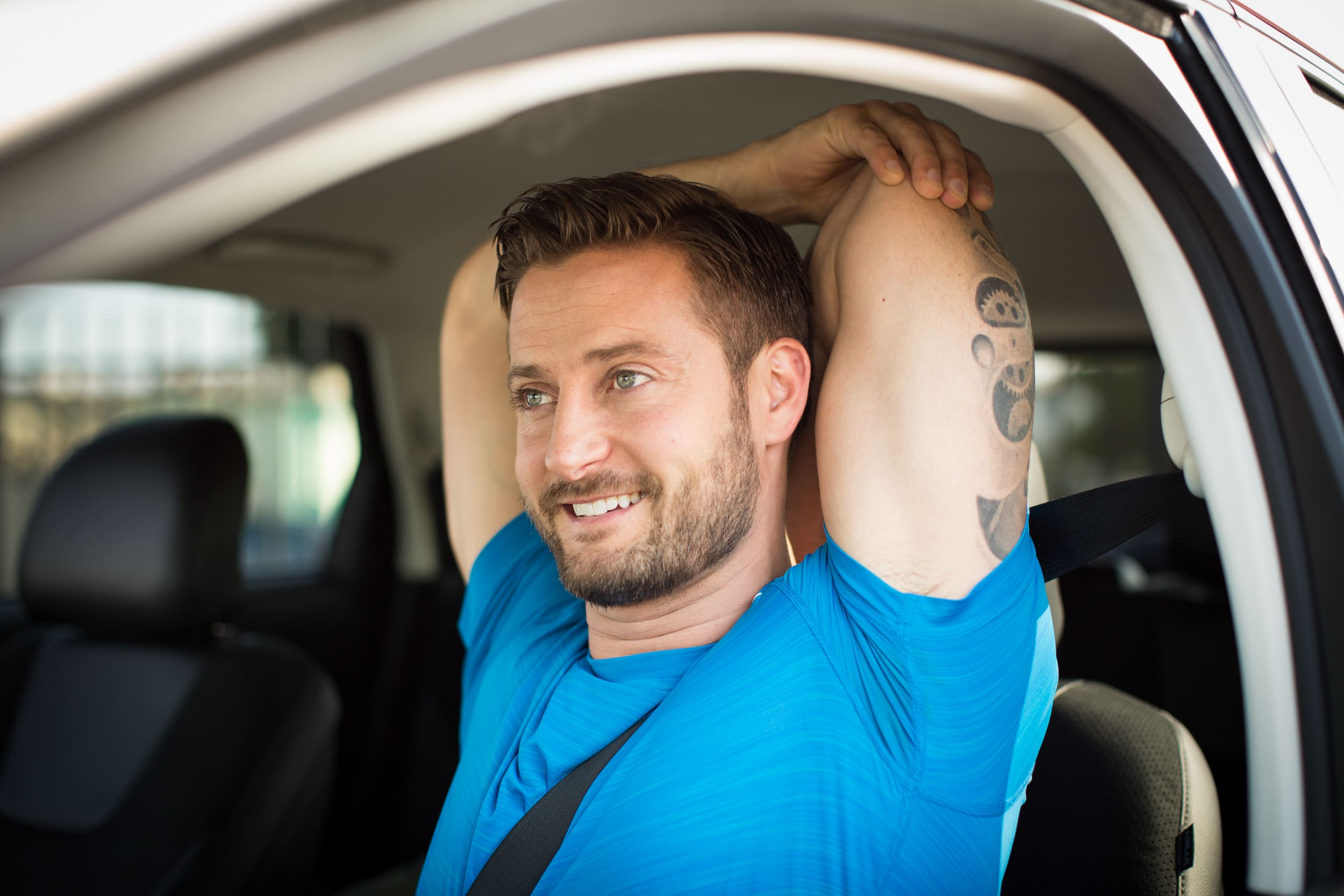 Headrest Shoulder Stretch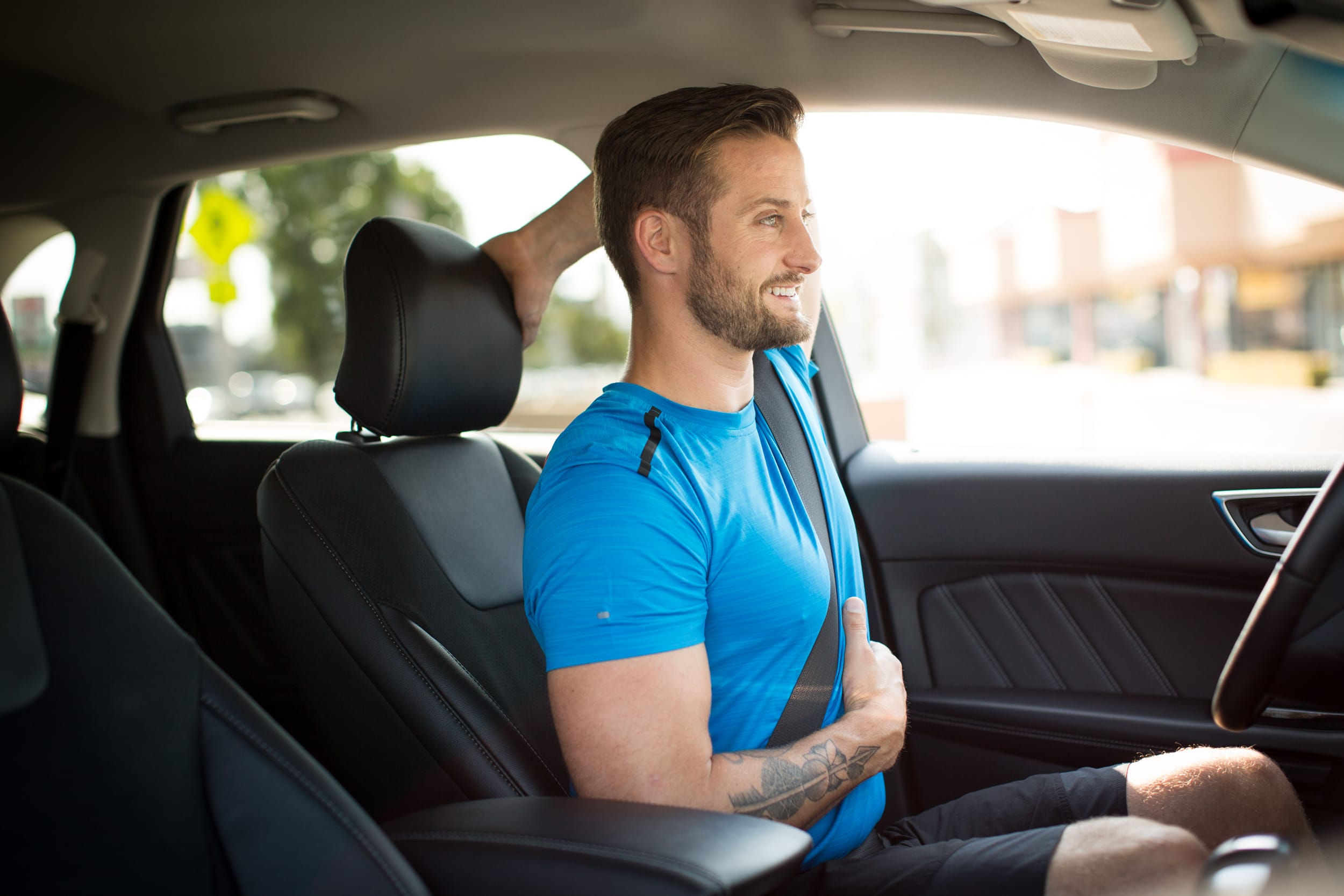 Eagle Arm Stretch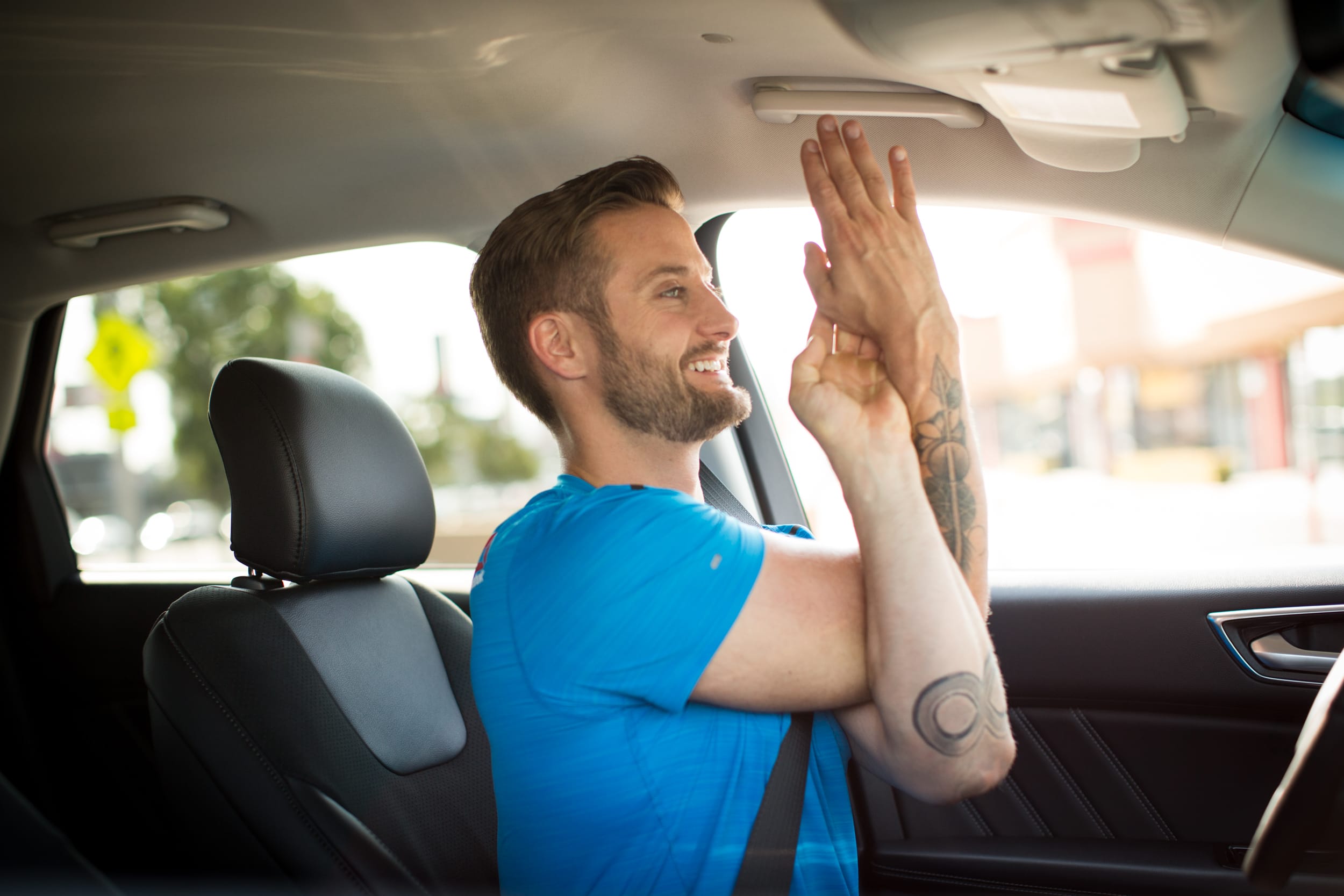 Spine Flexion and Extension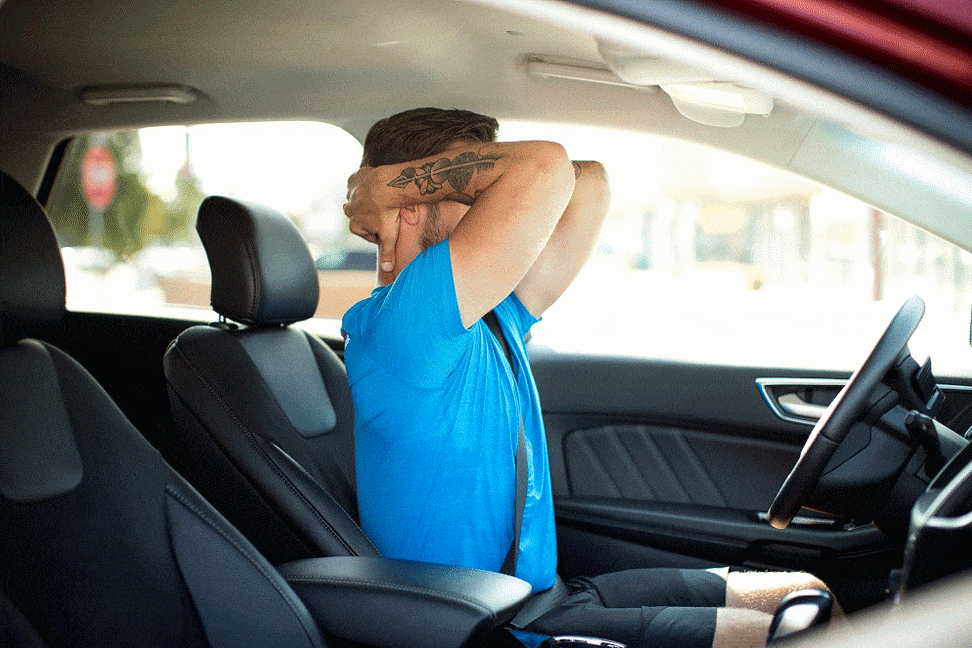 Diagonal Lower Back Stretch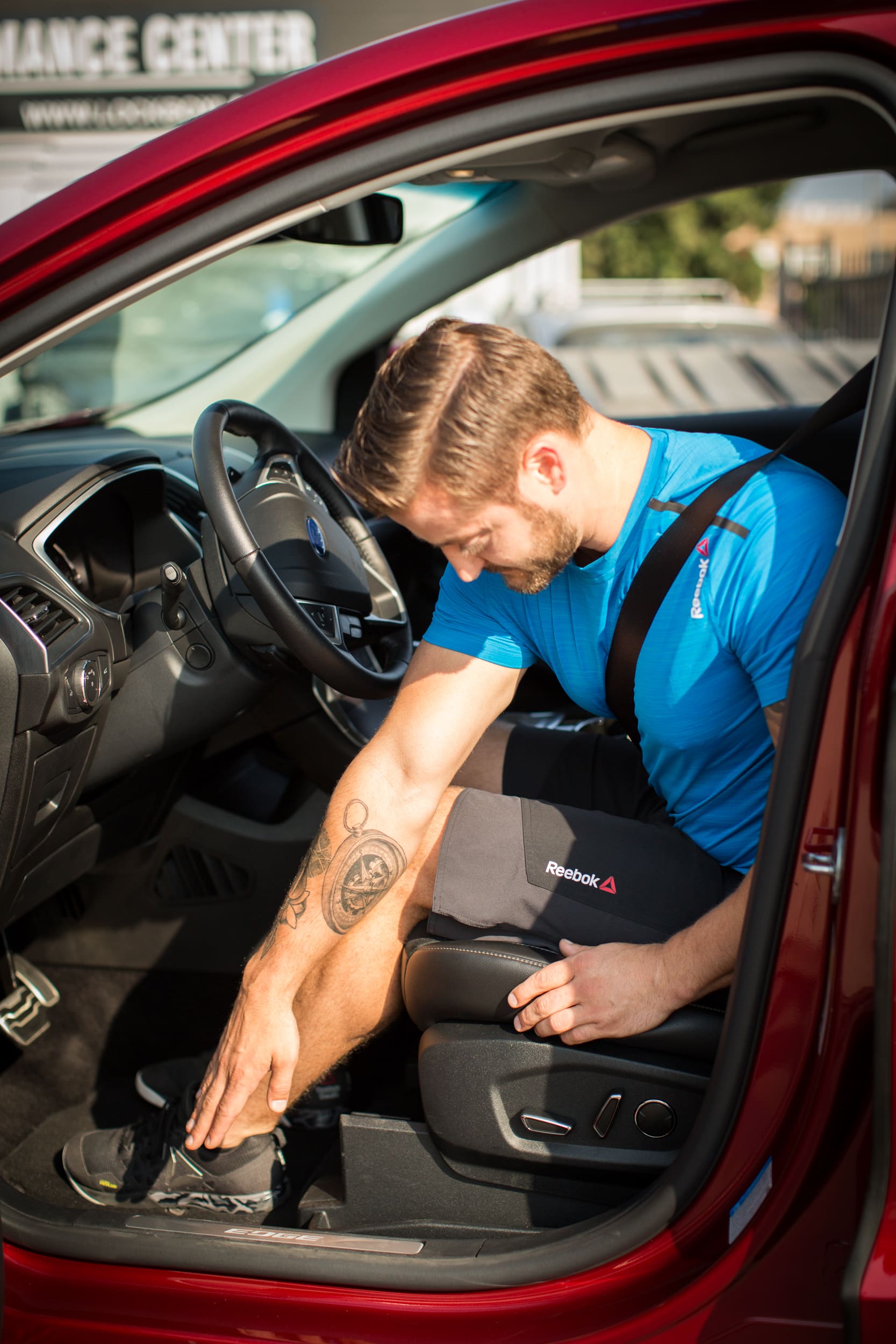 Seated Spine Rotation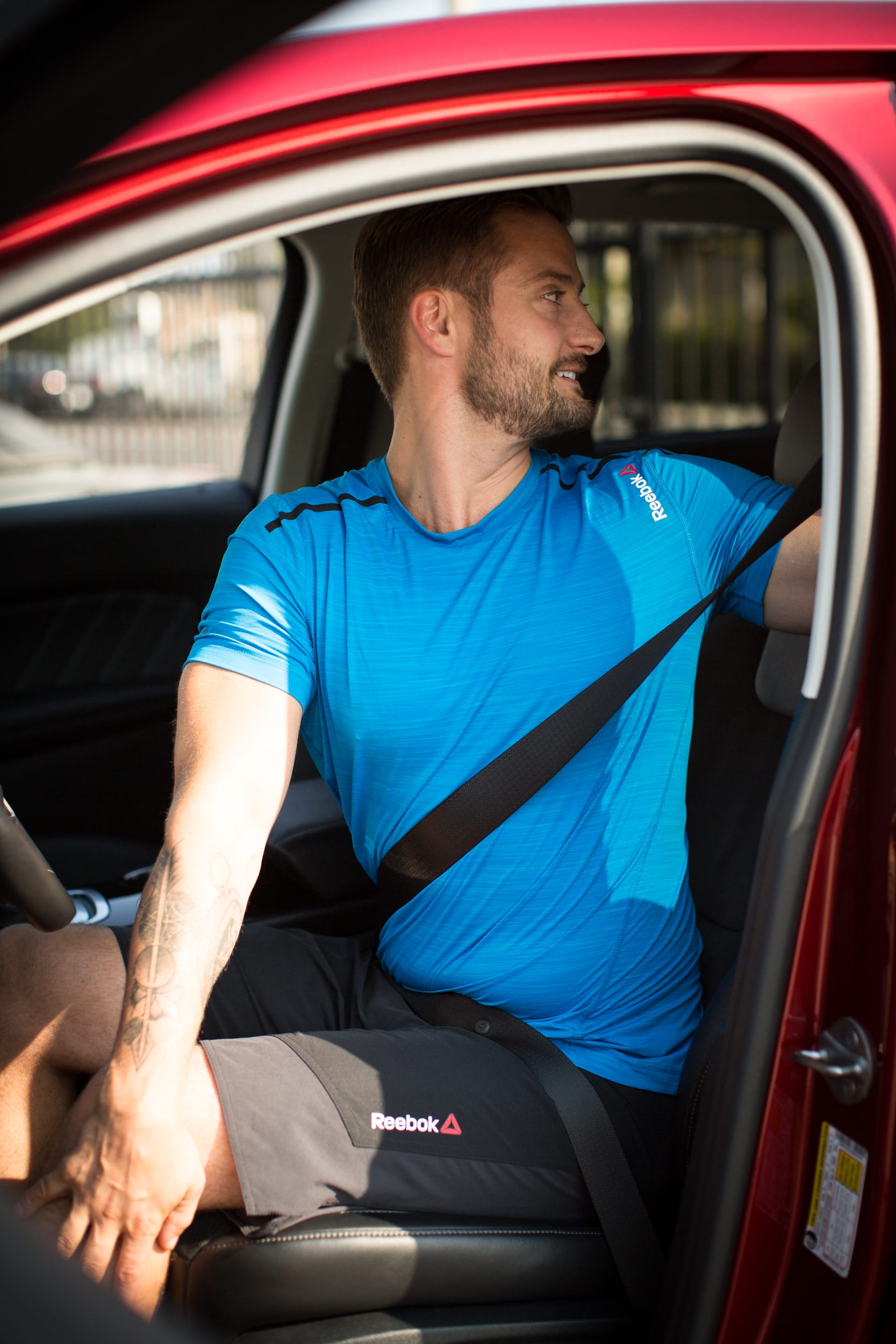 Figure 4 Hip Stretch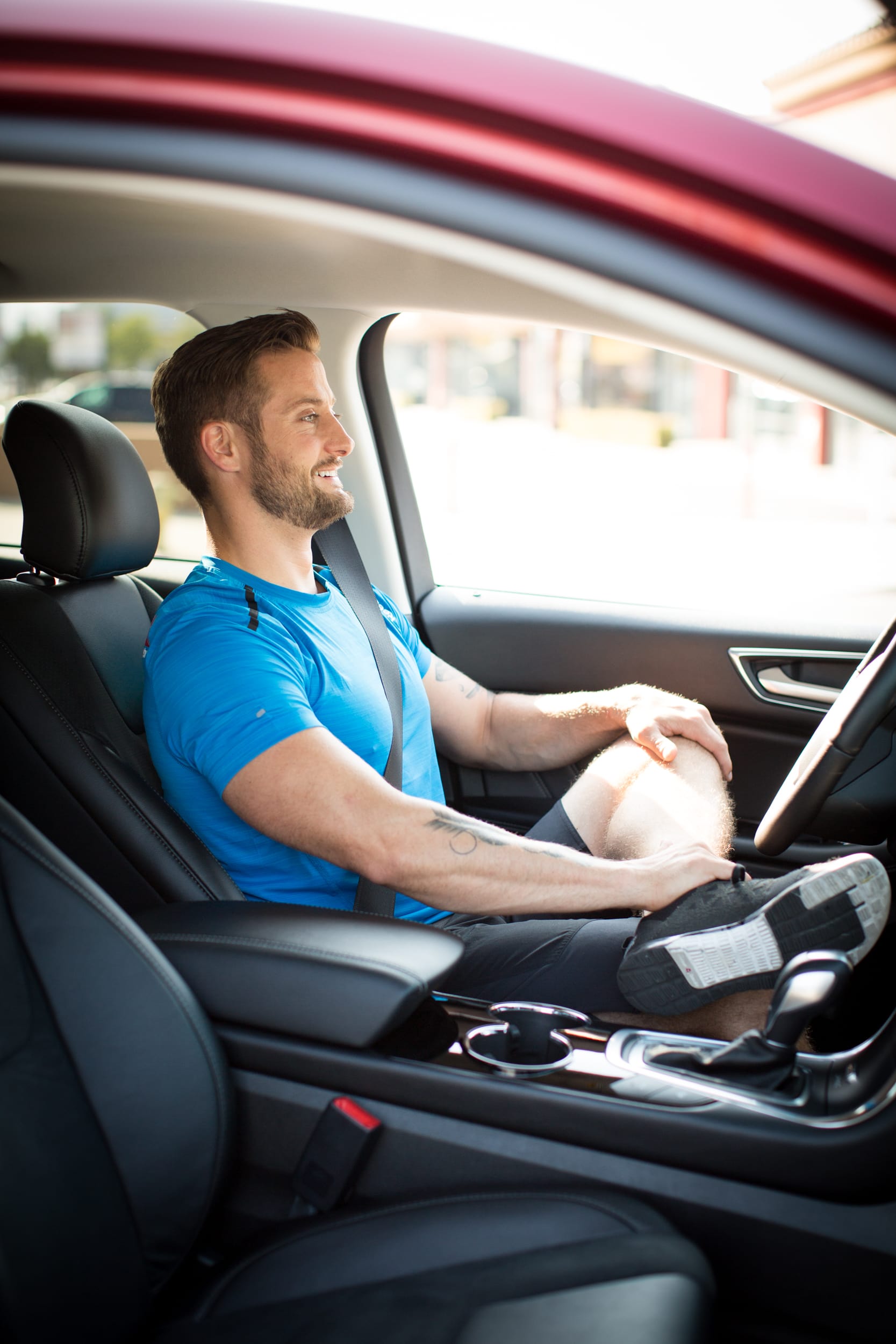 Knee Hug Stretch