Female Athletes Find Strength in Each Other
Home to 330,000 people, Iceland is the 180th most populous country in the world and has won only four Olympic medals since it first competed in 1908.
It is also home to Katrin Davidsdottir and Annie Thorisdottir, who have each won the Reebok CrossFit Games … twice, accounting for nearly half of the event's champions in its 10 years of existence.
For Davidsdottir, it is the role models that she found in her homeland that paved the way for her success. A former gymnast, Davidsdottir recalls feeling overwhelmed at her first CrossFit class, as the workout on the board looked like an entirely foreign language. But with Thorisdottir, Davidsdottir found the inspiration to be strong rather than perfect in learning the new sport.
"In Iceland we have such strong female role models," she says. "I remember seeing Annie win the CrossFit games and realizing that's what I want to do. With a role model like her, you can see it's actually possible."
Davidsdottir and Thorisdottir, who work out in the same gym, developed a common bond in CrossFit. "We really support each other, and I'm lucky to have her," says Davidsdottir. "It's truly an honor to be her friend."
Kathrine Switzer , the first woman to run the Boston Marathon as a numbered entry in 1967, found the same sense of companionship in running.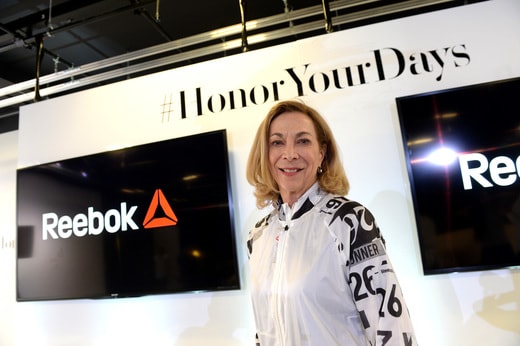 "When you train with other women, you quickly find it's not really about the running, or the training, or getting faster or getting better," she says. "What it is about is the sense of community and friendship."
Switzer, who lists her role models as Elizabeth I, Gloria Steinem and Angela Merkel – "women who have taken on the impossible and proved it can be done," she says – believes running is a conduit for reaching and establishing a greater community.
This belief led Switzer to found 261 Fearless, an organization dedicated to connecting and empowering women around the world through running. Switzer views running not as a pursuit of athletic perfection, but one that enables women to find community regardless of ability, speed or expertise.
"Running is totally non-judgmental," she says. "When you run with somebody, you will find out they become your closest, most absolute companion. Women who run share the secrets of their souls."
Reebok dance partner Danielle Peazer echoes the same sentiment in regards to her own career.
"A lot of my friends are also dancers [and] I have noticed that we are all very determined in our own pursuit of success, and the encouragement and positivity I get from them is so amazing," she says.
Peazer finds both kinship and inspiration to be better together in her community of fellow dancers.
"I prefer to take dance and fitness classes with friends as I feel we push each other more than if we were by ourselves in class," she says.
For all the companionship that these athletes have found in their respective sports, friendships can also provide a necessary outlet beyond the demands of being a professional athlete.
UFC fighter Claudia Gadelha's circle of friends is a welcome relief from the challenges of her life as a fighter.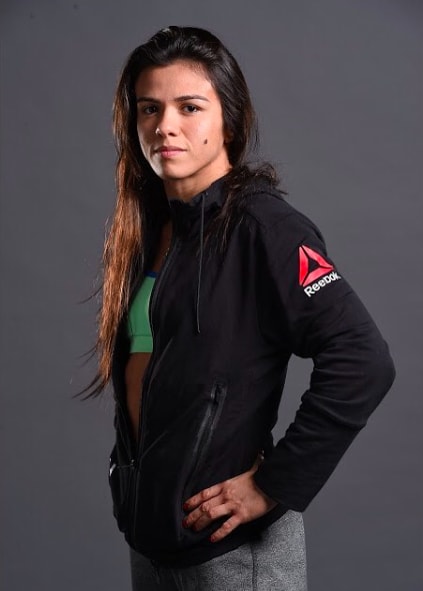 "It's really important to have friends to hang out with to relieve a little bit of the stress you have day by day because it is not easy," she says. "Friends give you that good energy."
Gadelha, whose grueling fight camp schedule includes three-a-day workouts, believes the solitary nature of fighting belies the truth behind her success.
"You get inside the Octagon by yourself to fight for your life, your victory, but there are a lot of people behind you that help you to get ready," says Gadelha, who frequently tags her friends on Twitter and Instagram with #teamgadelha.
While social media is often lauded for its global reach, UFC icon Ronda Rousey believes her friends keep her grounded in a world shaped by the artificial constructions of social media.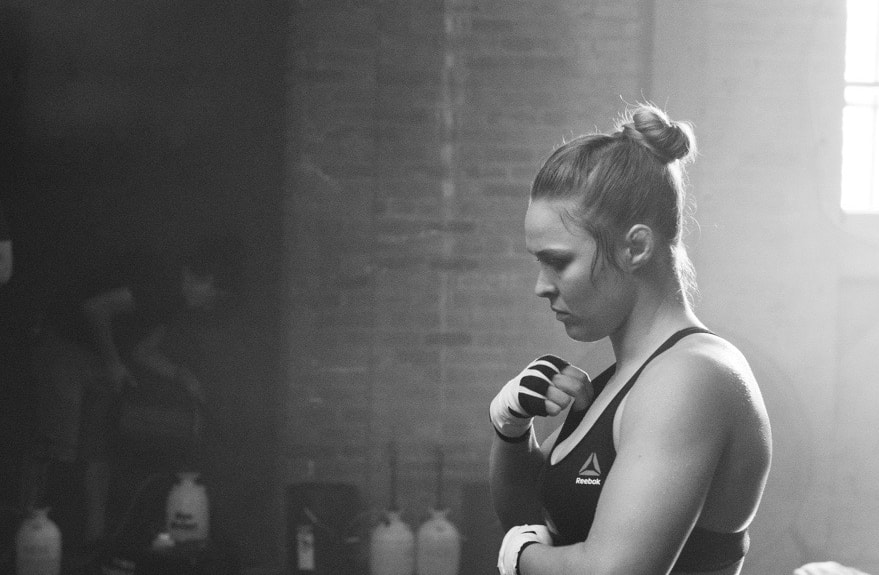 "Your perception of reality is really controlled by the people that are immediately around you, and they're always reflecting it back to you," says the fighter while on set for Reebok's "#PerfectNever" campaign, focused on female empowerment and self acceptance. "I keep my circle very small, and I try to keep myself as socially healthy as possible."
Rousey's honesty with herself and her friends is an inspiration for women who can be bombarded by pressures to adhere to unattainably high standards.
"A lot of women are under the pressure of making everyone happy with them all the time," she says, "so I think it's good to have examples out there who say 'You know what, not everyone is going to like you, but life will go on, you'll be OK and you can still love yourself.'"