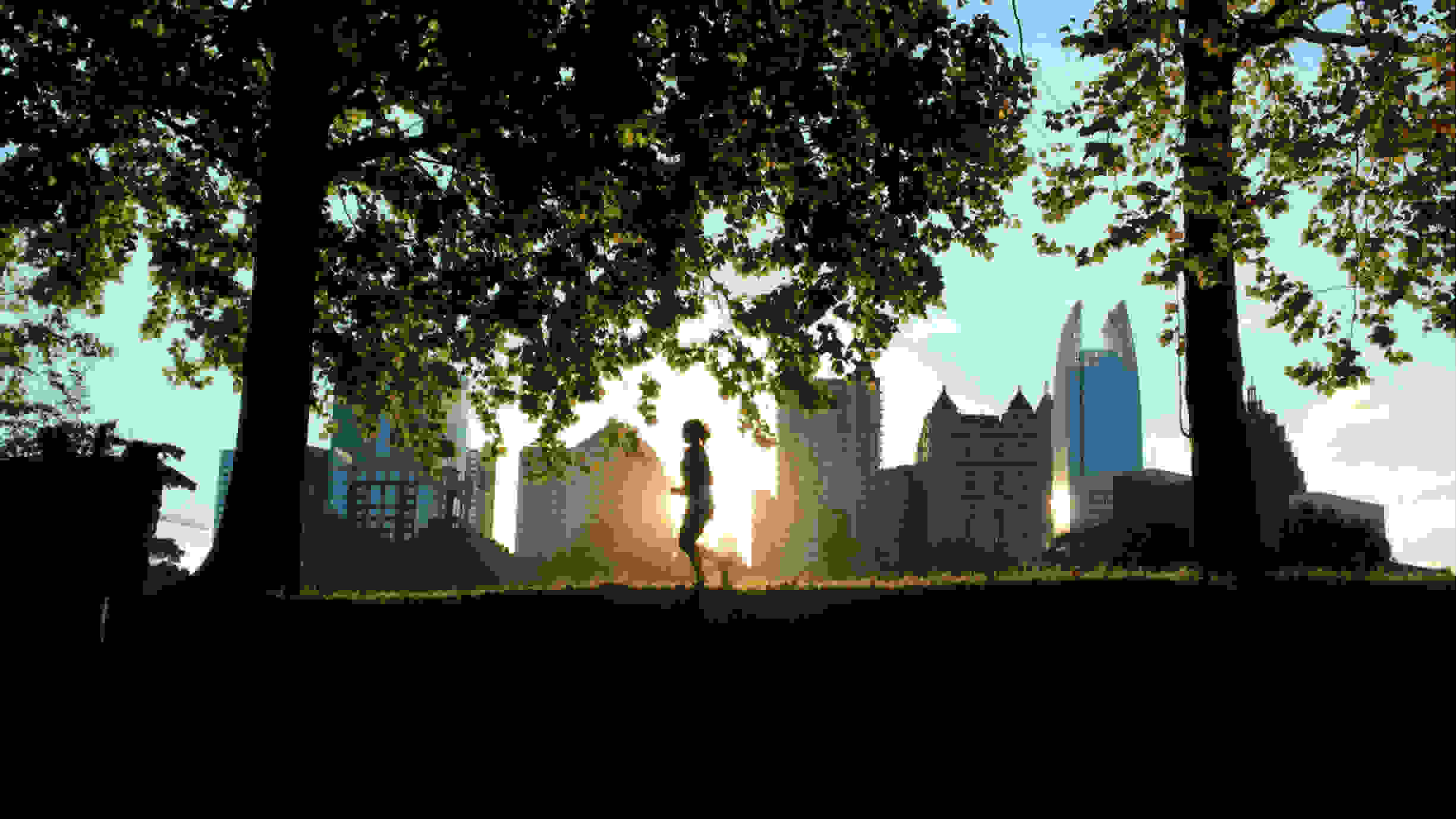 Be a Running Tourist With These Five Runs
On Saturday Reebok sent hundreds of runners in Los Angeles, Washington, D.C., Philadelphia, Atlanta and New York City in search of their city's best sights and a pair of free Reebok ZPrint 3D shoes.
But even if you missed the action, we've got custom runs for each city hand picked by some of the best runners in the country.
Runners across the country took to the streets for the citywide runs, snapped a selfie at the GPS marker in their city and won a free pair of ZPrints.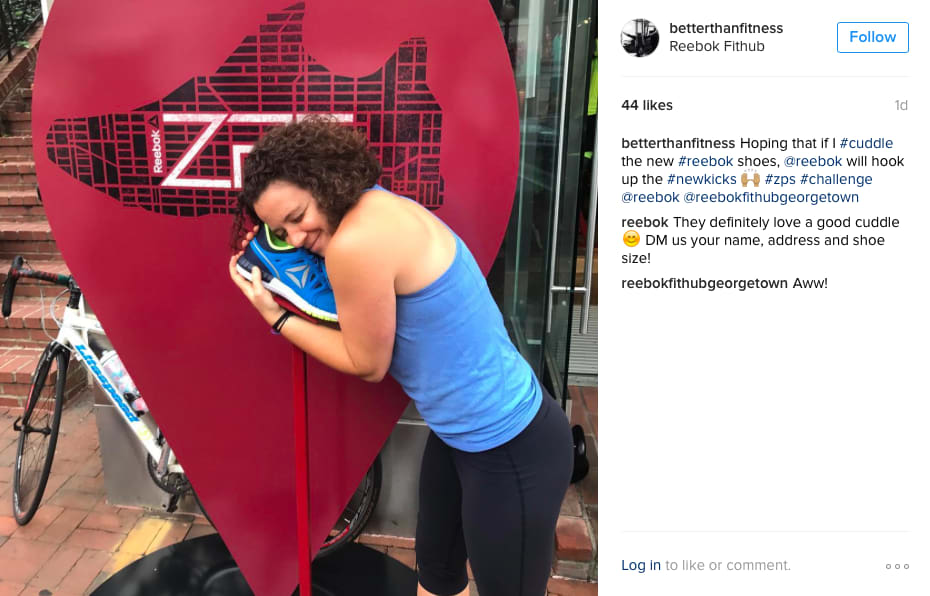 Bummed you missed out on a running tour of your city?
Don't worry, we've got you covered.
Reebok tracked down five locals to hear their favorite running routes in each of their cities. So switch up your workout routine and be a tourist in your own city with these five new scenic runs:
Los Angeles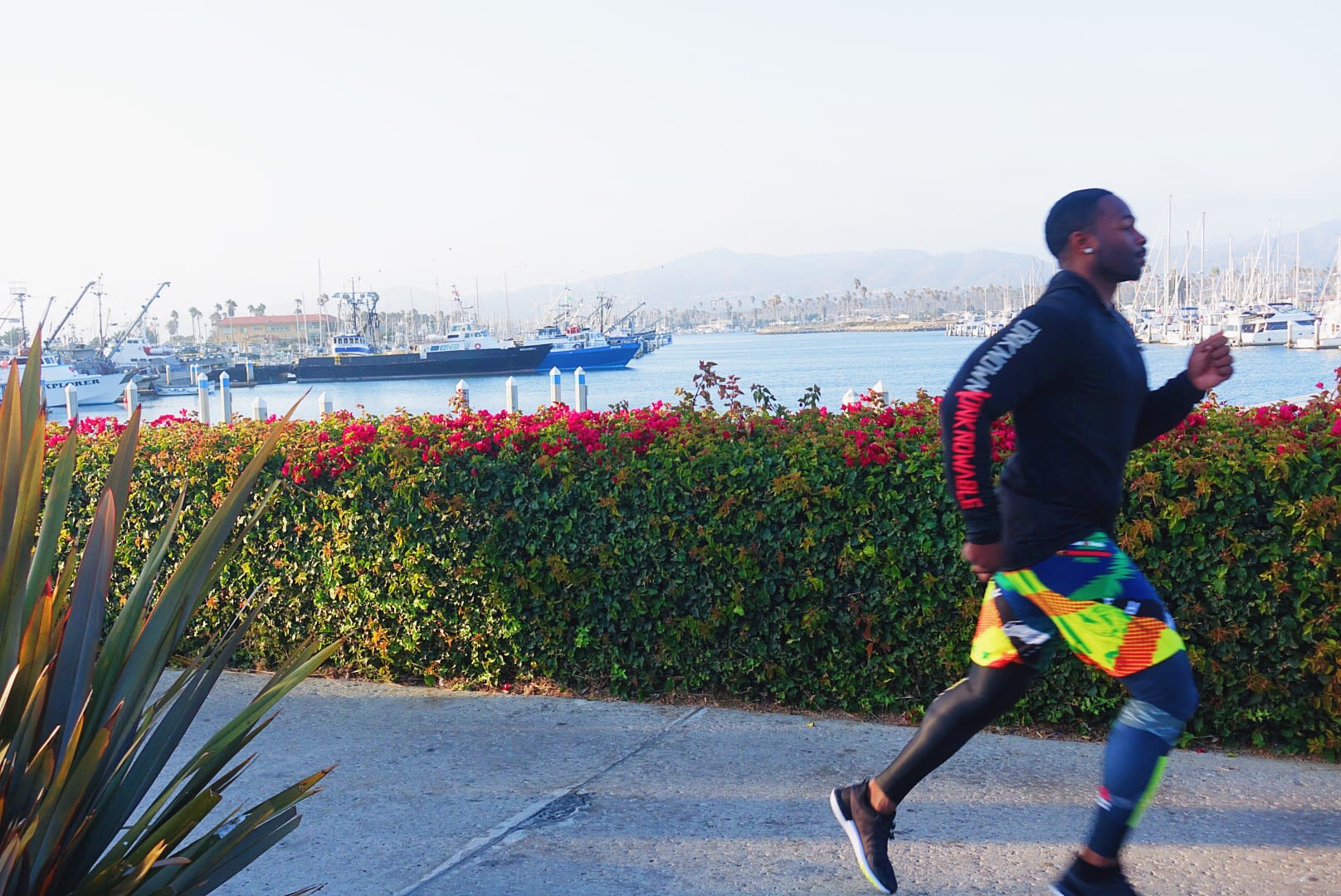 The 2016 Face of ReebokONE Andy Dooley grew up playing team sports but developed an appreciation for distance running next to the water.
His favorite run is from Ventura Harbor to Marina Park, about 2.7 miles of sun, sand and ocean.
"A gorgeous scenic view of boats and a majestic sunset distracts me from fatigue or pain," he says. "You can flip it and start at the beach (Marina Park) as well and end up at Ventura Harbor and watch the sunset bounce off the water amongst gorgeous boats that will take your breath away."
Washington, D.C.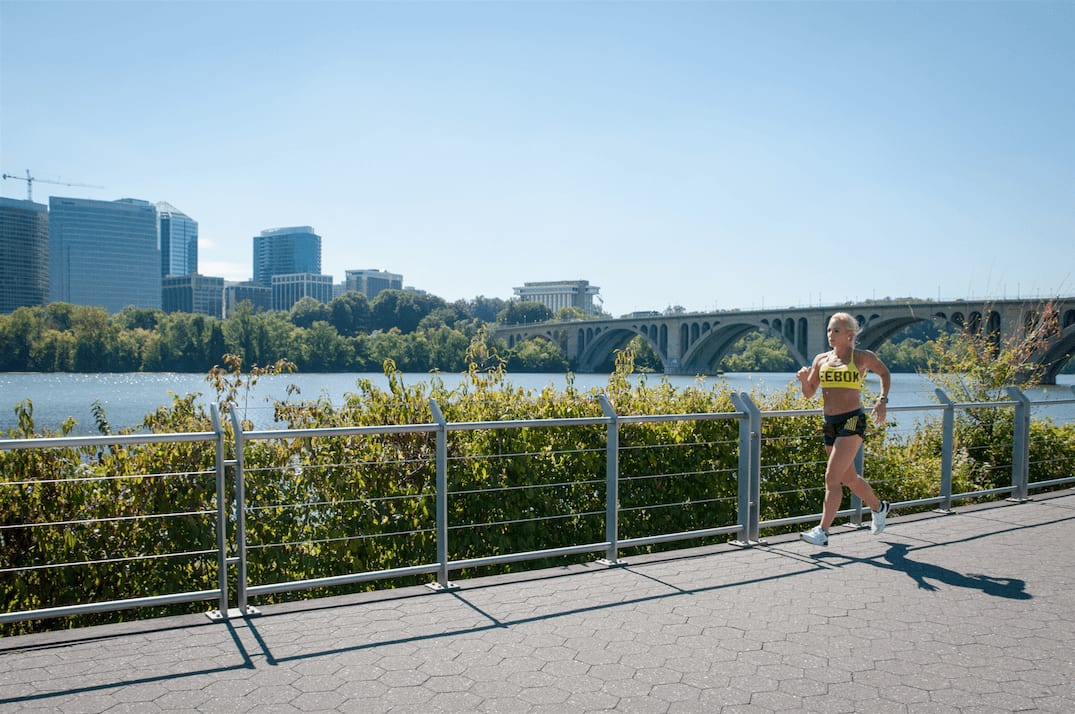 Spartan racer and Reebok trainer Madeline Dolente travels the world competing, but one of her favorite hometown training runs is a 3-mile loop that includes the city's best views.
"One of my favorite runs is the Georgetown waterfront run because it runs along the water with so many beautiful views of nature, history and people," she says.
Begin at the Thompson Boat Center and head toward the Potomac River. Turn right to run along the Georgetown waterfront, and then turn left to continue onto the Capital Crescent Trail.
Continue along the trail until you reach mile marker No. 9 and then head back in the opposite direction on the Chesapeake & Ohio Canal towpath.
After passing Georgetown University and the Key Bridge, head back toward the waterfront and your starting point, which will take you by the Kennedy Center and Watergate complex.
Philadelphia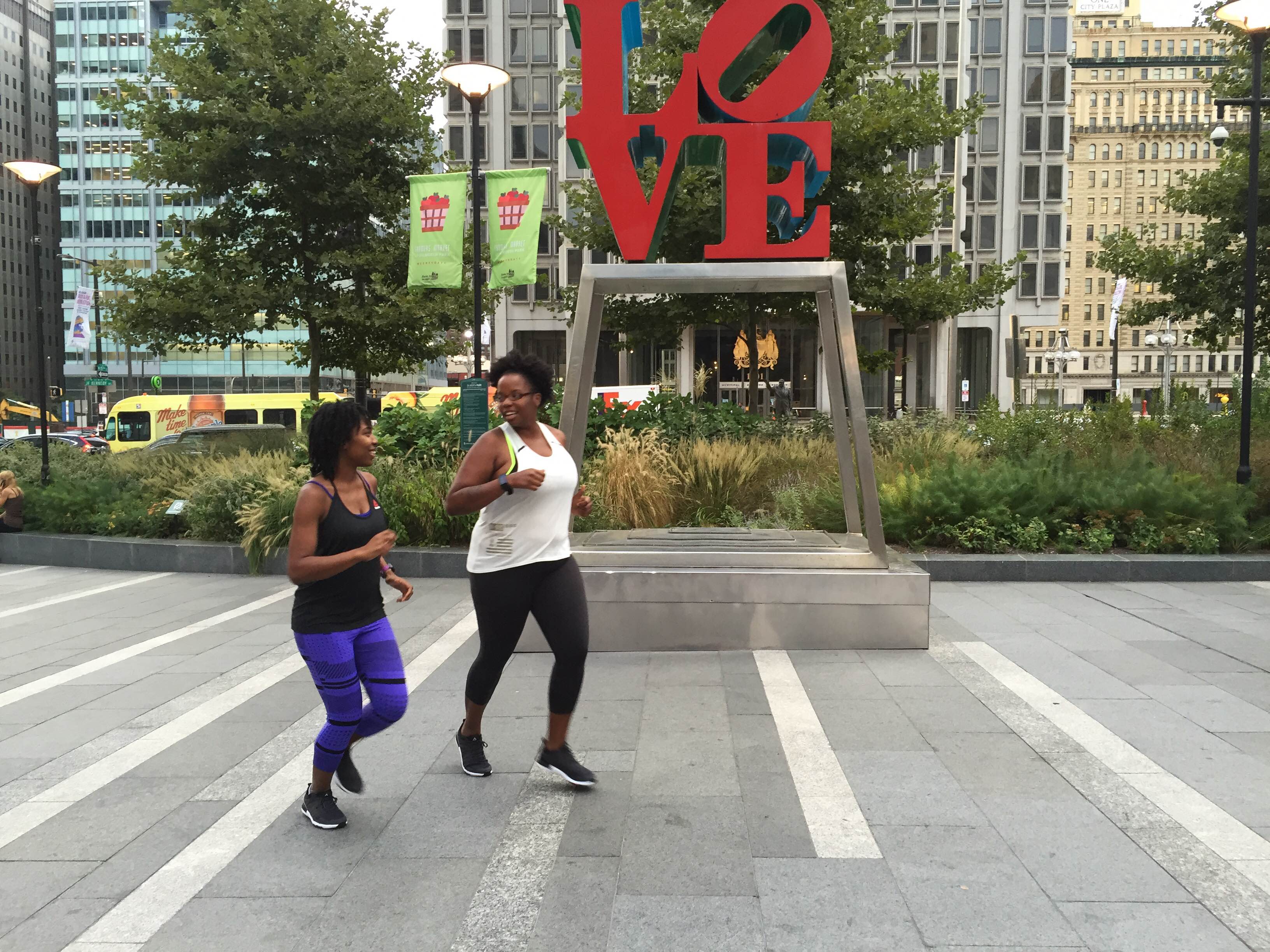 Kiera Smalls and Takia McClendon are the founders of City Fit Girls, a fitness and running community for women that was recently named Philadelphia Magazine's Best Running Club of 2016.
One of their most popular runs is a 3-mile route from Dilworth Park to the Philadelphia Museum of Art and back.
"Each week, about 40-50 City Fit Girls meet for a weekly run and it's one of our favorite routes," they say. "We get to run through the beautiful Dilworth Park, passing the LOVE statue, down the Benjamin Franklin Parkway and up the 'Rocky steps.'"
Atlanta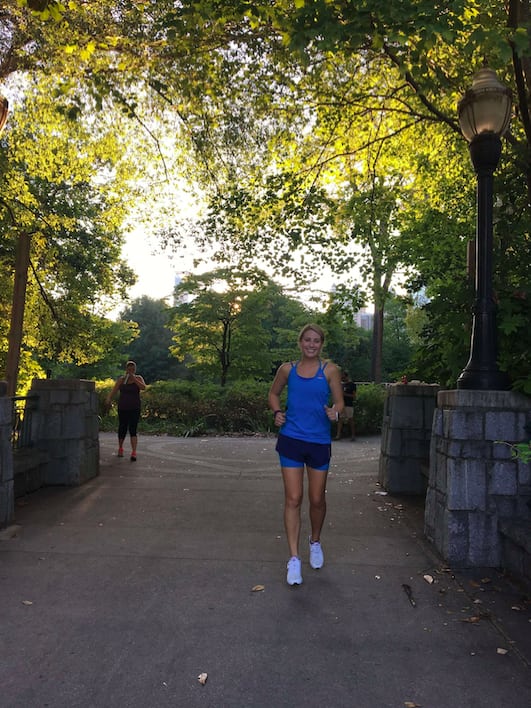 Meghan Dondero has lived in Atlanta for 10 years and has five marathons, nine half-marathons and countless miles of metro Atlanta hiking trails under her belt.
Dondero's favorite run is a loop around and inside Piedmont Park, where there are several paved paths in addition to the "Active Oval," which is about half a mile long.
"There's such a spirit and energy inside the park that makes running in there almost feel like you're in a race," she says.
"The park has such memorable city views, and seeing everyone all around you getting their sweat on really adds to the motivation and inspiration needed for each and every run you embark on."
New York City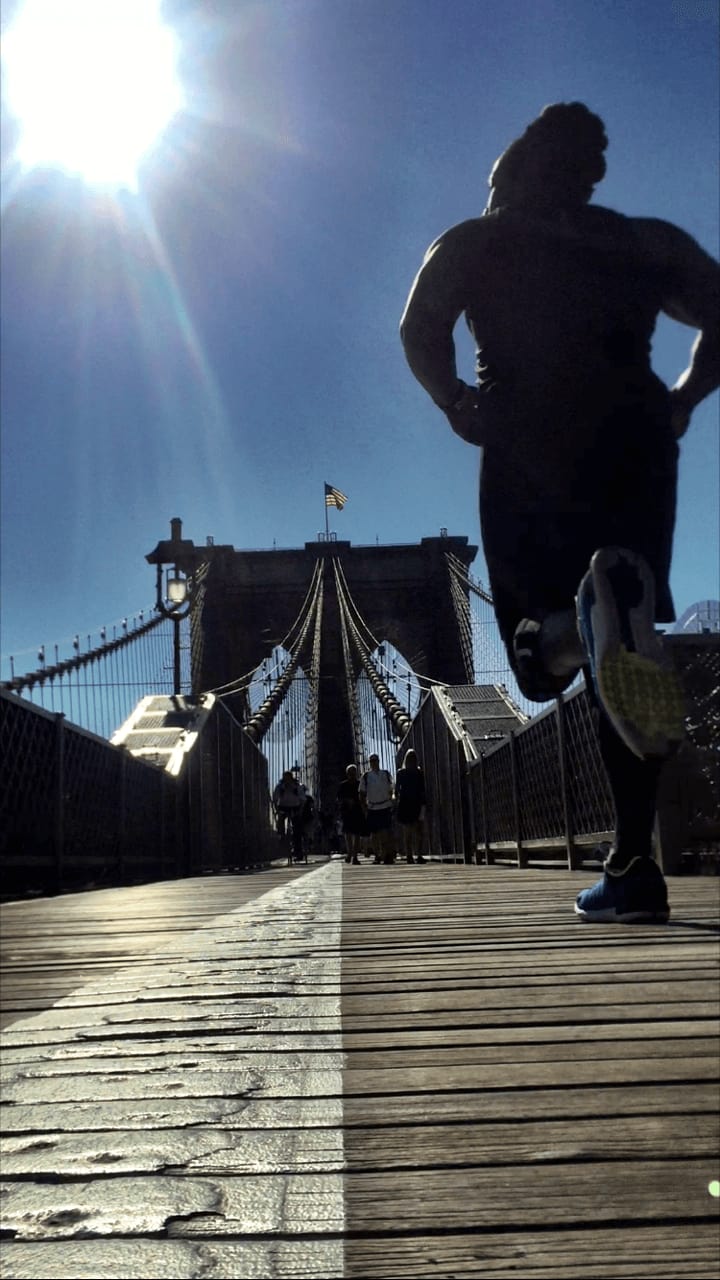 New York native Gerren Liles is a Reebok trainer whose go-to run reflects his deep appreciation of one of the city's most iconic views: the Brooklyn Bridge.
A lap back and forth across the bridge is about 2.2 miles long, starts with an incline to get your heart rate up and finishes with an easy slope on the other side.
"The view of the Manhattan skyline is breathtaking," he says. "I actually enjoy seeing the tourists marveling at the wonder of my city. It's a reminder of its beauty, its grit and its magic."
Did you find one of our #ZPS markers in your city? Tweet @Reebok and let us know!