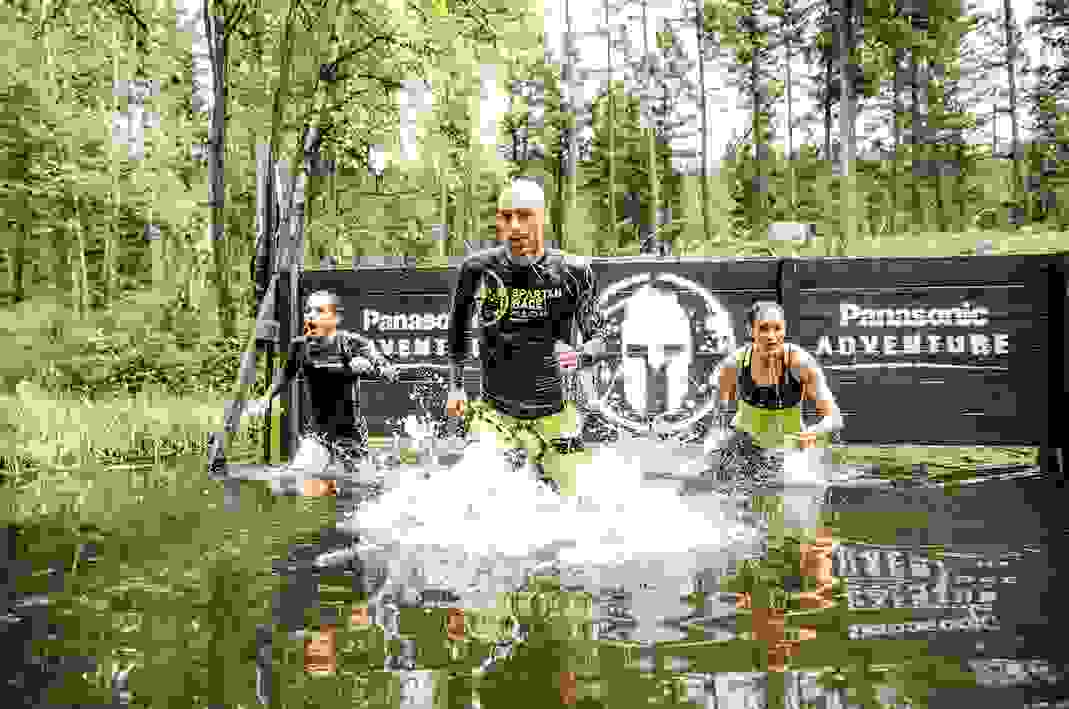 Pros Dish Pre-Race Secrets Ahead of Reebok Spartan Race World Champs
It's Reebok Spartan Race's biggest weekend of the year, and we have the inside scoop from the obstacle race's most elite athletes.
On Saturday the fastest and fiercest Reebok Spartan Race athletes converge upon Lake Tahoe, Calif., in a quest to be named the Reebok Spartan Race World Champion.
We caught up with Reebok Spartan Race Pro Team members Robert Killian and Amelia Boone less than 24 hours before the big race to hear their predictions for the podium, their favorite obstacles and the best way to trash talk opponents during the race.
Defending champion Killian noted an additional challenge will be the weather, with temperatures projected in the 30s and a potential forecast of snow.
"As you can see, the wind's picking up, the weather's getting gnarly, I already know it's going to be an epic morning," he says.
Killian has scouted his opponents throughout the year while competing in the U.S. Championship Series.
"That also allowed us to see who is a threat, who's going to be here, who's healthy, who's had a great, standout season so far," he says.
While Boone is not competing due to injury this year, she cautions that anything can happen once the race starts.
"You never know what happens at a race like this," she says. "Because the thing is, it's 15 miles, there's terrain, there's weather…crap happens out there. There's always that surprise element and who can handle that the best I think comes out victorious in the end."
The World Championship racers will take on more than 12 miles of tough terrain and 30 epic obstacles, from fire jumps to wall climbs, all at more than 9,000 feet of elevation.
The Reebok Spartan Pro Team is a group of elite athletes who have chosen to commit this year to growing the sport of obstacle racing.
Their day jobs range from mechanical engineer to paramedic to dentist, but don't let that fool you. These men and women are some of the toughest athletes around, and they have every intention of making the podium in Tahoe.
The 20 racers have competed throughout the 2016 season, including the five events of the U.S. Championship Series. This weekend's championship in Tahoe represents the culmination of hundreds of miles of racing and countless hours of grueling training.
Who is your pick to win this year's Reebok Spartan Race championship? Tweet @Reebok to let us know!