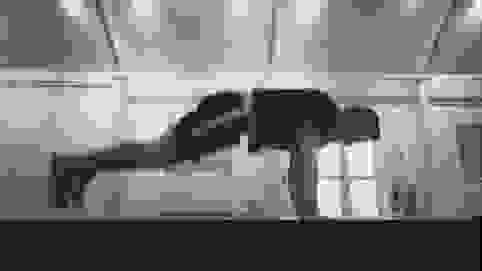 67, 161 Burpees for the Boys
Family is everything. That's the driving force in Craig Peters' day-to-day actions. He's a father of three, a husband, a hard worker, a fitness enthusiast and most recently, an advocate.
Peters is taking on a challenge to complete 67,161 burpees over the course of one year. While it may sound crazy, his reasoning is anything but. He's raising money for the hospital that saved the lives of his two young boys.
His fundraiser supports St. George's Hospital in London, where his twins were treated.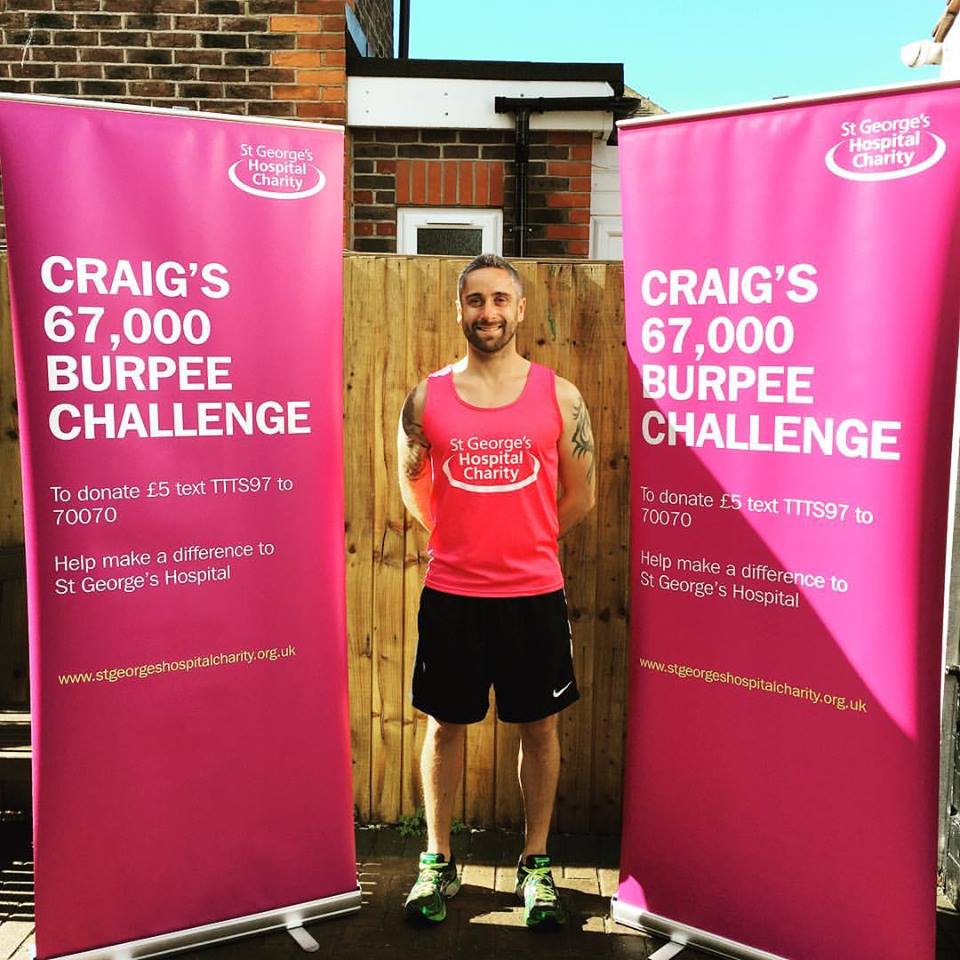 "In 2014 in week 20 of my wife's pregnancy with our twin boys we were diagnosed with twin to twin transfusion syndrome, or TTTS," says Peters. "It occurs in 10 percent of multiple pregnancies so unless you're having triplets or twins you don't really hear about it."
TTTS prevents an even flow of blood and nutrients to each embryo, resulting in one twin getting too much blood and the other not enough causing serious complications.
"If we didn't have the treatment there would have been a 90 percent chance we'd lose our boys, but by doing the treatment there was also an enormous risk," says Peters.
"There was a one in three chance we'd lose one, one in three chance we'd lose both and a one in three chance that both would survive. So it was almost like the toss of a coin, it was absolutely terrifying."
Luckily both boys, Quinn and Jude, survived after being born three months early. Now Peters wants to pay it forward to the staff at St. George's Hospital by raising funds to help buy new fetal endoscopic equipment.
"There are so many families out there going through TTTS with devastating results," he says. "I'm hearing every day stories of parents who have lost one or have lost both of their babies before they're even born. It's horrible."
So Peters decided to take action taking on a burpee challenge starting Jan. 1 of this year, which he documents each day with videos on Facebook.
"It's 100 burpees on the 100th day, 200 burpees on the 200th day and so on and so on," he explains. "That means today is day 286, so that's 286 burpees that I need to do. Tomorrow will be 287."
Peters has just passed the 40,000 mark. What started out as a proposed joke by a friend, turned in to a fitness mission.
Of course the first question on everyone's mind is, 'Why on earth would he pick burpees of all things?' Peters says that's the appeal; it's tough.
"It's the exercise that we all dread," he says. "We don't like them, no one does, I think that's evident the world over."
While we can all agree on our dislike of burpees, that hasn't stopped people from cheering Peters on. His mission has turned into a movement, creating a community that's proving we are truly better together.
"It's so positive, it's bringing people from all walks of life together," he says. "People that I haven't spoken to for quite literally decades are donating."
It's this outpouring of support and energy that keeps Peters going, pushing him past his limits on days when he's struggled and inspiring him to be his best.
"I remember specifically days 195 through day 199 because it was just before day 200 and I was really ill," he says. "I'd just keep going outside and busting the burpees out every day. I had to get them done. I had no choice, otherwise that would have been the end."
While it's taken a toll on his body, Peters says the burpee challenge has put him in the best shape he's ever been in.
It's even brought his family closer, with all of his children (daughter Nyah, 5, Jude and Quinn, 2 and a half) actively participating in the challenge.
In celebration of World Burpee Day, Peters plans to participate in full force, paying tribute to the fitness move that has brought so much awareness to such a worthy cause.
"It's fantastic, it's bringing different communities around the world together celebrating exercise," he says. "We all celebrate a common goal."
For more information on TTTS and to follow Craig's journey follow his Twitter and Facebook accounts, @ForTheBoysTTTS.
To donate please visit here. You can also text your donation amount to TTTS97 (70070)
Editor's Note: In addition to taking on his burpee challenge, on Dec. 3rd Peters will also be attempting to break the Guinness World Record for the most number of burpees in 12 and 24 hours. Talk about endurance!