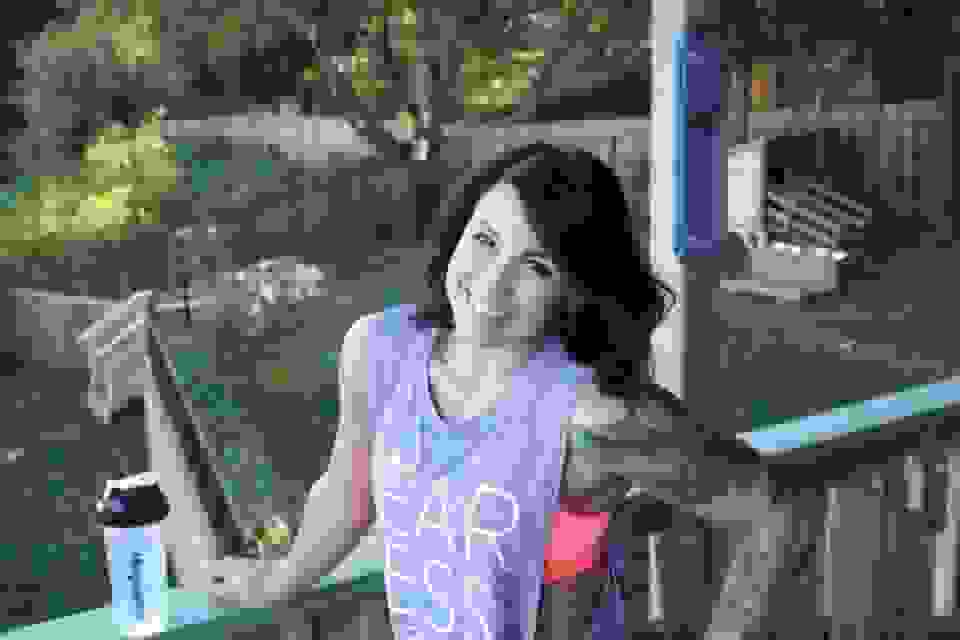 How Breast Cancer Survivor Tina Filippi Inspires Others to be Fearless Through Fitness
I walk into a crowded garage filled with barbells and people of amazing athletic abilities. My breath is taken away. This is not the first time I have stepped into a gym; however, it is my first time in a CrossFit box and what a journey it's been to get here.
2009 – 22 Years Old
I was showering and noticed a small-sized lump on my breast. I wish I could say I immediately sought a doctor, but I didn't. Instead, I packed up and headed home.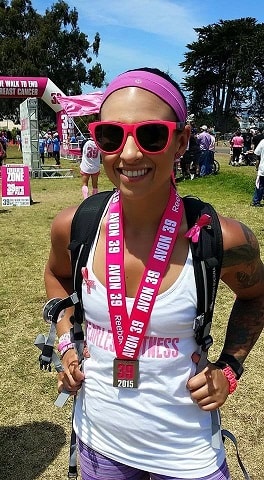 It took me almost two months to see a doctor and undergo a biopsy, which revealed the benign tumors. I was lucky, but many are not as fortunate. As I continued to reflect on my close call I saw an ad for AVON 39 The Walk to End Breast Cancer on TV. I knew I was given a chance to make a difference and now was the time! So, I raised the money and walked my first AVON 39 Walk.
My involvement in AVON 39 helped me to become more informed on breast cancer, and so I acted with urgency with every scare over the next few years. This scary rollercoaster of close calls only served to strengthen my belief in the transformative power of fitness.
2013 – 26 Years Old
I was starting to feel tired from what I figured to be the stress of late nights and work, but I became worried when my fatigue was coupled with pain and growth in the masses in my breast. I alerted my doctor and was immediately referred to an oncologist.
The room was cold as I waited to be seen. I could feel the crisp air glide across my back as my oncologist informed me that my lumps were likely Phyllodes tumors – a rare form of breast cancer not treated by chemotherapy or radiation. The recommendation was complete removal of the lumps and breast tissue. I was in shock. I was 26 years old—this could not be happening to me.
2014 – 27 Years Old
My surgery was scheduled for March. I was to undergo partial removal of each breast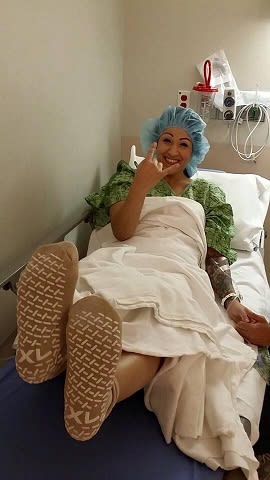 followed by reconstruction. Prior to the procedure, everyone around me seemed nervous, however I remained positive—laughing and making jokes about the funny socks they gave me in the hospital. I masked pain with jokes, which seemed to put others at ease.
The surgery was easy. The recovery was hard. I could have let this beat me, but I didn't. I wanted to inspire people—I knew I had a chance to show people that no matter what they face, they can overcome obstacles and reach their fitness goals, so I became a fitness coach and started my company, Team Fearless Fitness!
Present
My scars remind me that the past is painfully real, but there is always hope in the future. This brings me back to the present—staring at a garage door of a CrossFit box, I ask myself, 'Am I really doing this?" There is only one answer, "Yes, I am!'
I continue my fitness journey as the owner of Team Fearless Fitness, an independent fitness company that helps people achieve their goals, regardless of struggles or setbacks. I want to inspire people to live their lives fearlessly. My friends tell me that they can see the passion I have for helping people—that it sets my heart on fire. I hope my story can light the fire in the hearts of others.
I'm proud to say that I am two years post-surgery. I have completed almost two years of CrossFit, a Spartan Race and have walked AVON 39 San Francisco a total of seven times. My next goal is training to compete in the 2017 CrossFit Open.