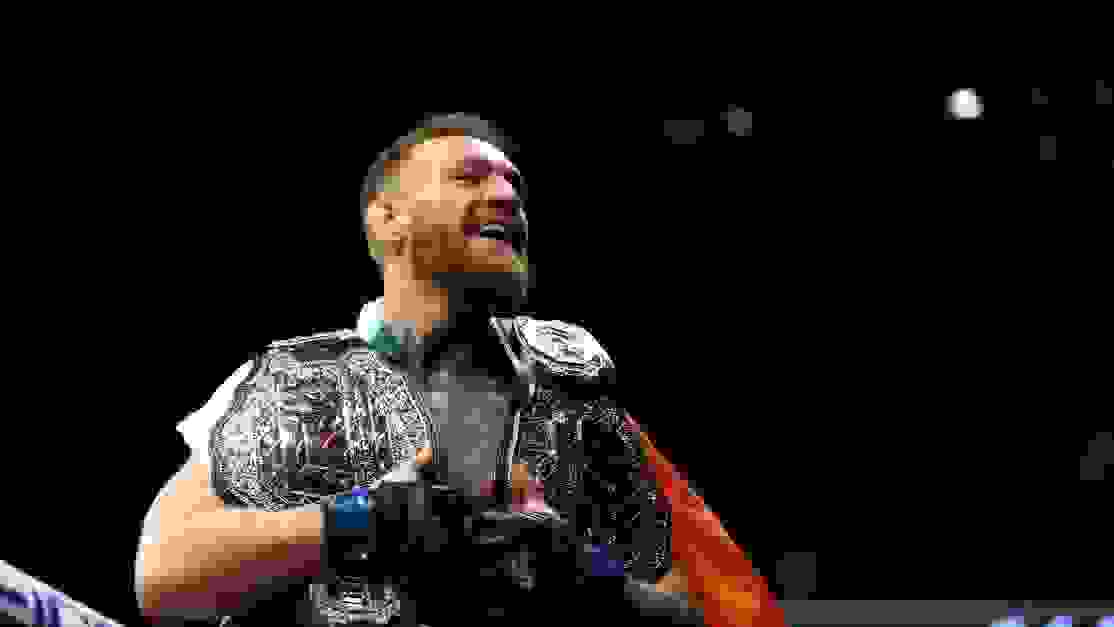 Best Celebrity Tweets from UFC 205
UFC 205 took New York City by storm this past Saturday night.
Madison Square Garden was packed with some of world's loudest, most enthusiastic fans, many of whom paid thousands for tickets to this historical first New York fight in history. In fact, there was no shortage of celebrities sitting Octagon-side, and many other A-listers were at home live tweeting the main card as well.
Here are a few of our favorite stars' tweets on the history-making and record-breaking evening.
Wow incredible night at MSG for #ufc205

— Nick Jonas (@nickjonas) November 13, 2016
No more charismatic star in world sport right now than @TheNotoriousMMA.
Talks the talk, walks the walk.
#ufc205pic.twitter.com/mjfkAYSDAX

— Piers Morgan (@piersmorgan) November 13, 2016
WOOOOOOOOOW @TheNotoriousMMA that's how you feel!? #UFC205 (@ufc)

— Wilmer Valderrama (@WValderrama) November 13, 2016
Conor fuckin McGregor post fight speech was 👏🏻 #UFC205@ufc@thenotoriousmmahttps://t.co/CVjkRBWggp

— Travis Barker (@travisbarker) November 13, 2016
#UFCNYC Madison Square Garden- let's go!! #UFC205pic.twitter.com/PqhL5B6Tgs

— Zac Efron (@ZacEfron) November 13, 2016
I wanna see the doubters eat some humble pie @TheNotoriousMMA made it look easy. Flawless performance. #UFCNYC#UFC205#ConorMcGregor

— James Arthur (@JamesArthur23) November 13, 2016
#ufc205 tonight!!! LETS GO MCGREGOR

— Seth Abner (@OpTic_Scumper) November 12, 2016
Mcgregor really to cold. Viscous and lethal. Much luv and respect king

— Odell Beckham Jr (@OBJ_3) November 13, 2016
Congratulations @TheNotoriousMMA becoming a two weight world champion & a beacon to the masses. A true warrior. Strength & Honour #ufc205 👊🏾

— Christopher Eubank (@ChrisEubank) November 13, 2016
What a fight and an achievement @TheNotoriousMMA !! @ufc#UFC205

— Josh Devine (@JoshDevineDrums) November 13, 2016
Conor Mcgregor is a true savage, this has to be one of the greatest moments in UFC history #UFC205#McGregorAlvarez#UFCNYCpic.twitter.com/pKpTv7JrVO

— Teddy tK ⚡ (@iCrazyTeddy) November 13, 2016
Notice another celebrity UFC fan who's not on our list? Tweet us @Reebok to let us know.