Spartan Race Gift Guide
As one of the world's most successful obstacle course racers, Amelia Boone, winner of the 2013 Reebok Spartan Race World Championship, knows a thing or two about gearing up to win.
While books and DVDs are good holiday gift options for some, if you're struggling to find the perfect present for the Spartan racer in your life, look no further. Boone helped us compile the ultimate gift guide, giving us the whats and the whys of the kit that every OCR athlete, professional or amateur, really needs.
Shoes are Key: All-Terrain Super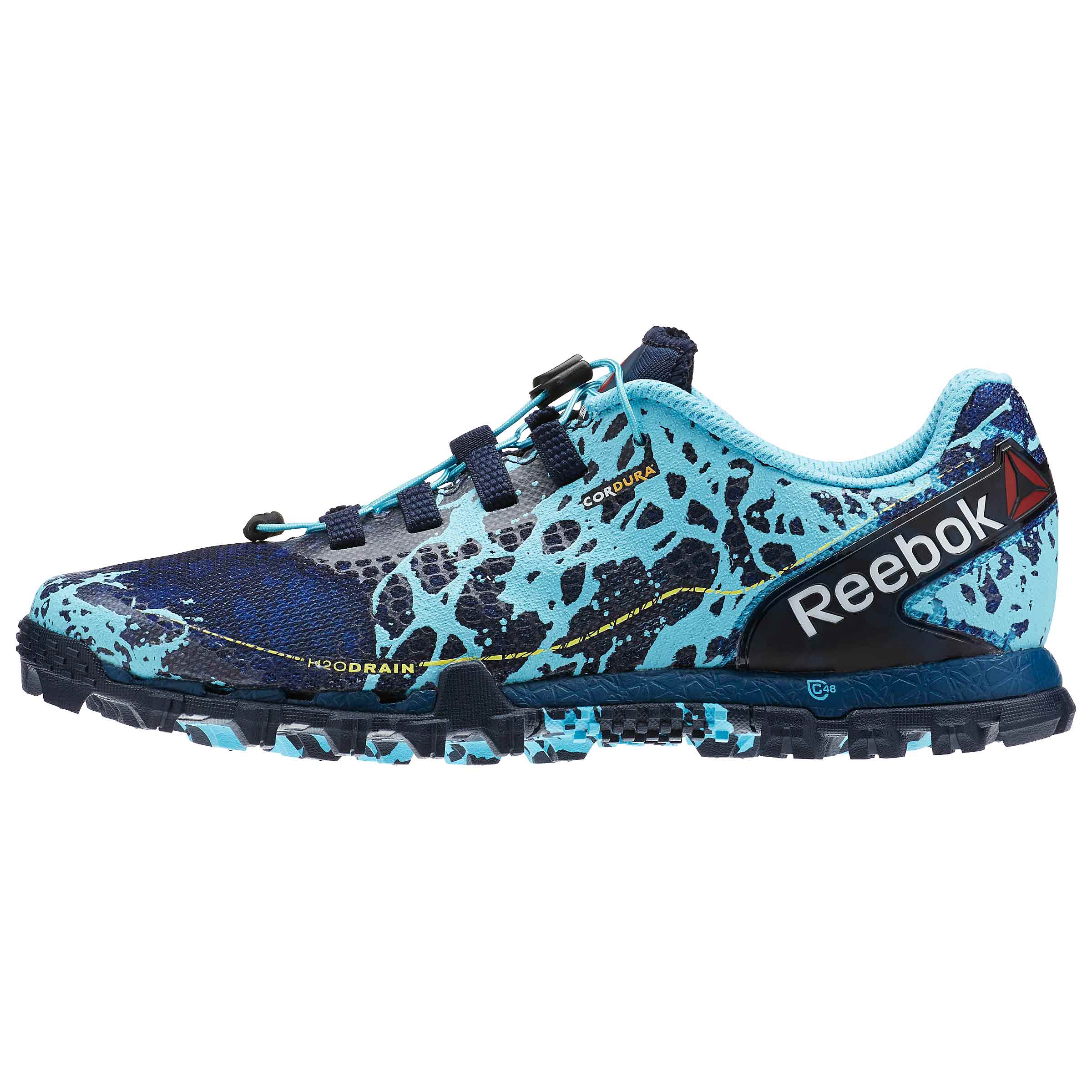 With their ultra durable CORDURA skin providing lightweight durability, built-in midfoot drain for shedding water and speed lacing system, the Reebok All Terrain Super is the ultimate shoe for every OCR runner, whatever their level.
"In the early days of OCR, we were all trying to figure out what kind of shoes to run in," Boone says.
"Mainly people were running in trail shows with a lot of grip, but unfortunately they would hold a lot of water and your shoes would get really heavy and weighed down. I've been running in the Reebok All Terrain Super since they first came out and they've really figured out that perfect formula of grip and drainage, as well as the ability to withstand climbing ropes and everything else along those lines."
Whether the Spartan in your life is just starting out or looking to compete with the pros, they'll need the sticky rubber compound on the outsole to ensure improved grip for the unpredictable race terrains.
"These are just fantastic," Boone says. "Shoes will make or break you on a course and so for anyone that really wants to be competitive in obstacle racing, the best kind of gift or investment is a great pair of shoes – these are pretty much the gold standard."
Pick Form-Fitting Clothes: Spartan Tri-Blend Tee
"When you're racing through that amount of water, wearing as few clothes as possible is actually advantageous," Boone says. "Anything you do wear has to be very tight fitting."
This cotton/polyester tri-blend slim fit Spartan Race t-shirt wears close to the body. Whether you're racing or training, it moves with you during exercise, and its V-neck is designed for layering.
Don't Forget about the Warm Up: Spartan Long Sleeve Hooded Tee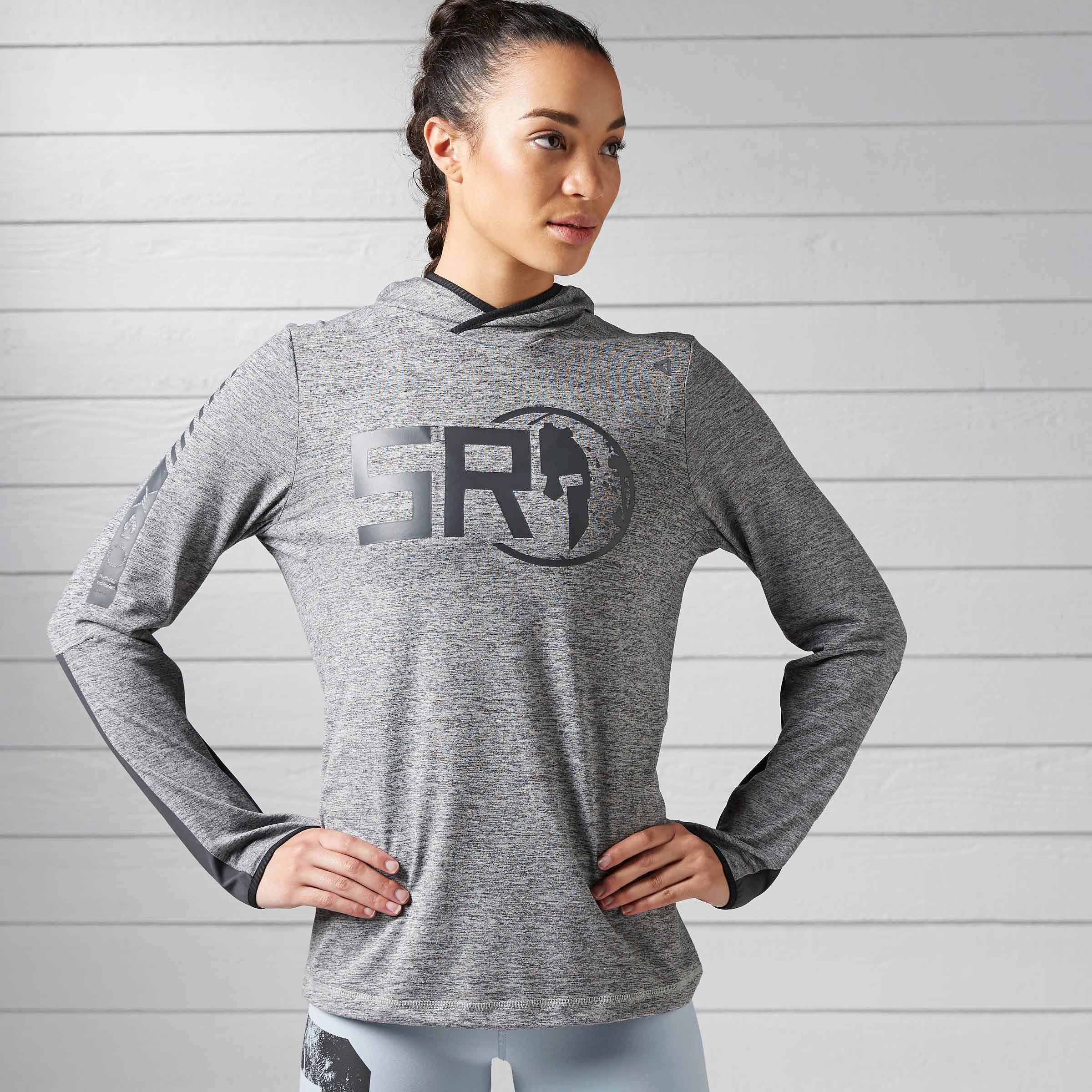 "A lot of times you run in long sleeves to prevent a lot of scratches and blood and whatnot from barbed wire," Boone warns. "This is perfect for warming up before you start."
This polyester/elastane Spartan long sleeve hooded tee is designed for the rough and tumble of OCR. Speedwick technology wicks sweat away from the body to help you stay cool and dry, while targeted woven panels offer protection for the forearms. Interior cuffs and thumbholes ensure a stay-put fit, no matter the obstacles.
Layer Up, Stay Warm: Reebok Spartan Legging
Made from polyester/elastane, these Reebok Spartan leggings offer both maximum comfort and flexibility so you can tackle the most challenging courses.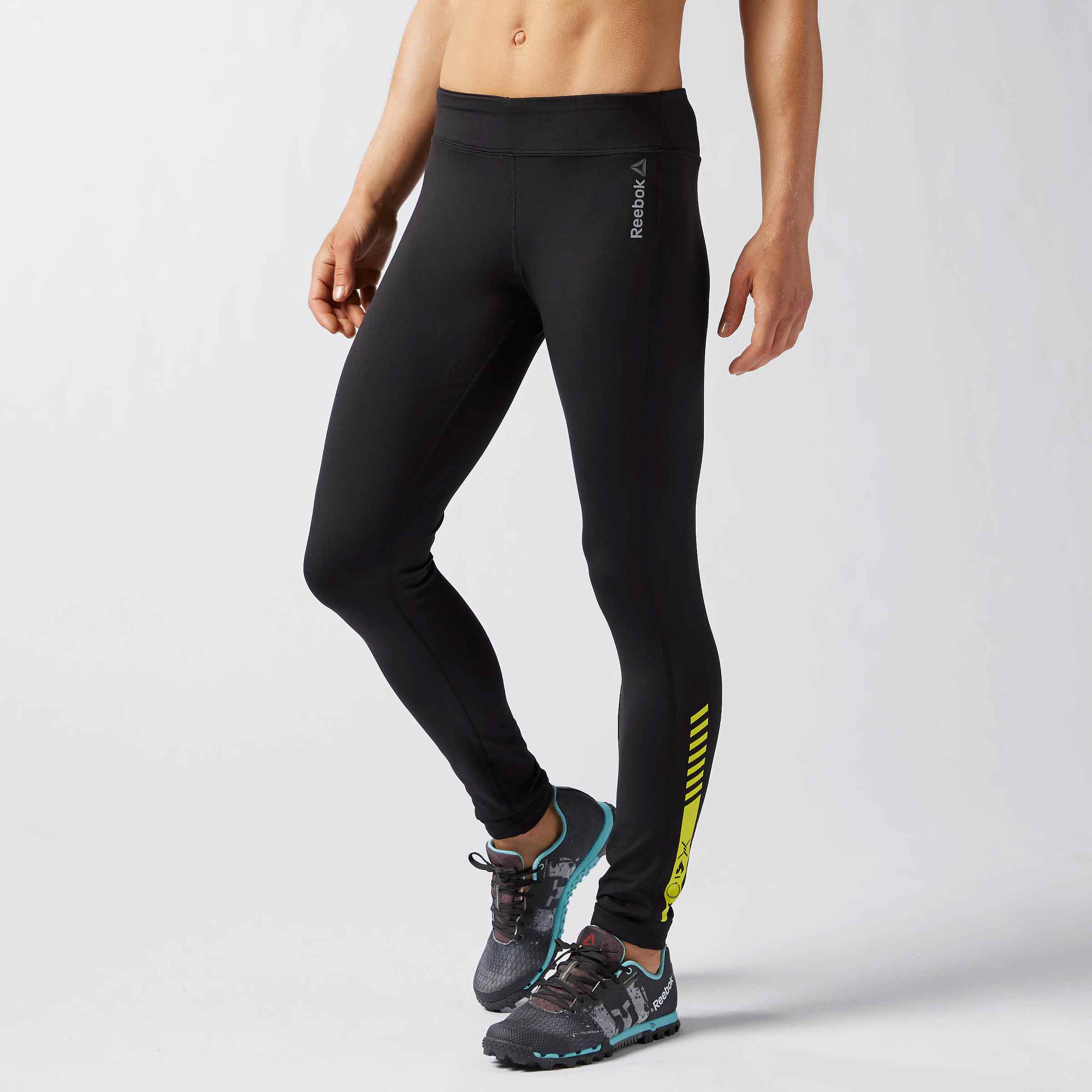 "Wearing long pants will definitely help to preserve your knees," Boone says. "And early mornings when you're training and it's cold outside, it's great to have some extra layers on to keep warm."
Once again, Speedwick tech keeps you dry no matter how much you sweat, while at the same time shedding any water you might encounter on your course. There's even a smaller inner pocket for a key.
"If it's cold outside and you're in and out of water, you lose your body temperature really quickly, so being as warm as possible before the beginning of the race is really important to try to retain as much body heat as possible," she says. "Having compression gear like this that doesn't hold water and acts like a second skin is really important"
Basics are Important: Spartan Fan Sports Bra
Not only does this Spartan Fan sports bra deliver optimum comfort, mobility and style with its racerback design and side slings, but its 52 percent recycled Polyester / 48 percent Polyester knit fabric also saves resources and decreases emissions.
"I primarily run only in a sports bra, because everything is about being super lightweight and not retaining any water," Boone says. "Of course, it also has to be comfortable."