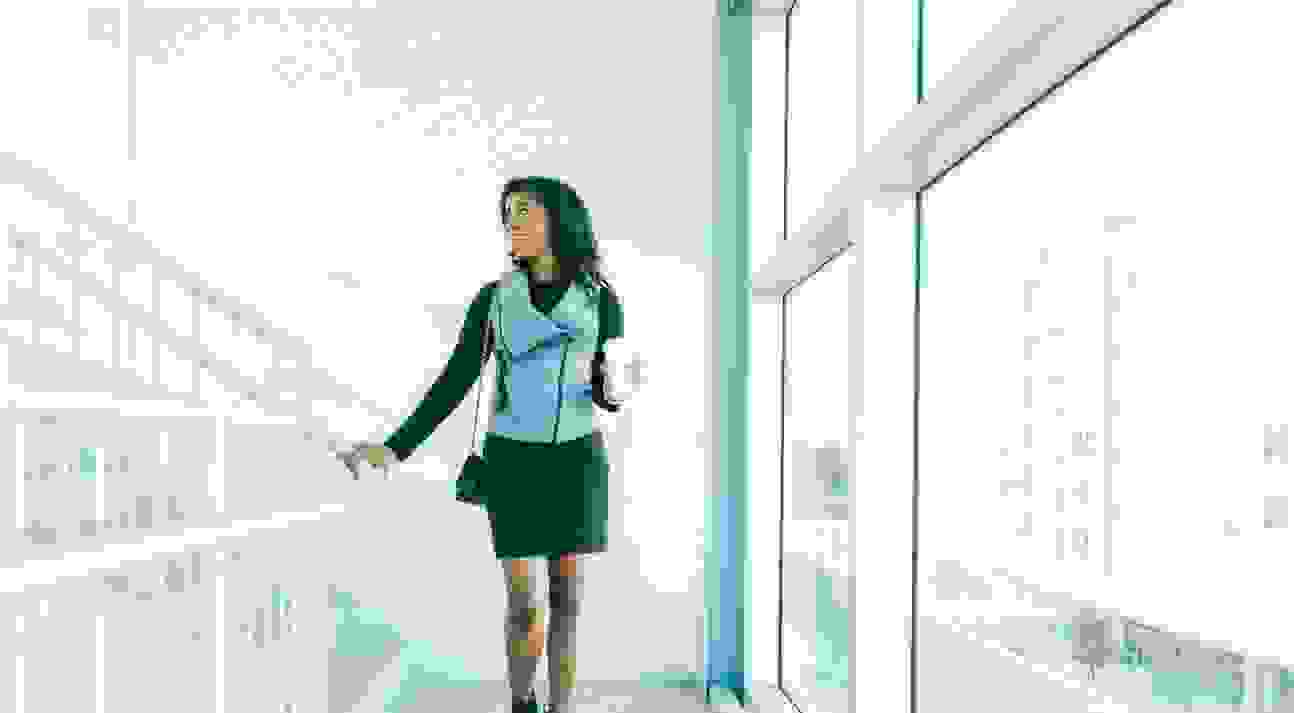 From Workouts to Work
Getting dressed for work every day doesn't have to be a bore. Gone are the days when high heels, pencil skirts, and silk blouses are required attire for the office.
Now that the athleisure trend has burst on to the fashion scene, blazers and athletic gear are no longer mutually exclusive. Which means your wardrobe just expanded with options for the office.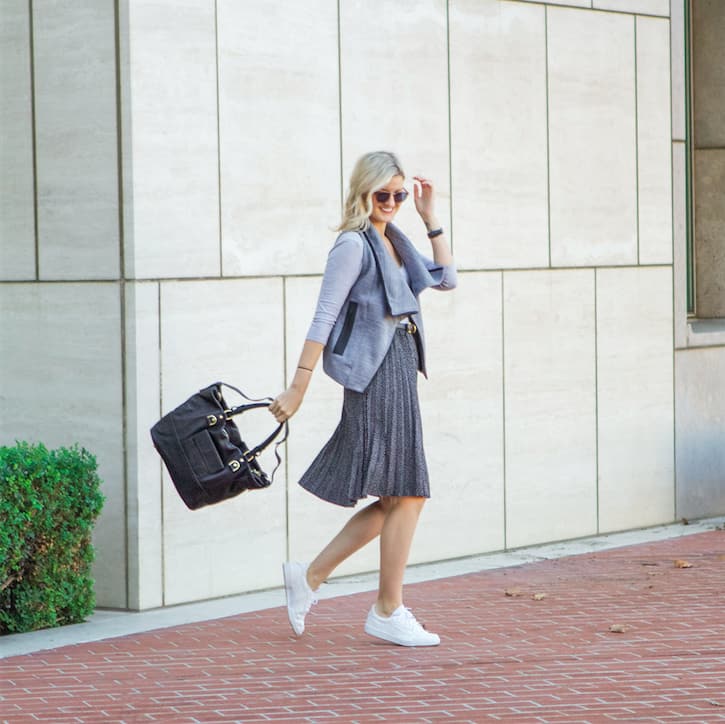 We asked three style influencers to take us through the ropes of athleisure style and show us how to take Reebok's Quik Cotton Vest, a perfect example of a staple piece, from the gym to the office.
"These days athleisure is much more then baggy sweats and a sports bra," says Instagram photographer, Leslie Schneider, of the account @splendidrags.
Schneider says the trend is allowing people to elevate their style without breaking the bank.
"It's developed into a fashionable culture. Professional individuals want to feel the part without the fuss of uncomfortable and sometimes expensive work wardrobes. Athleisure provides an amazing alternative and people are digging it!"
Instagram photographer, and fashion and lifestyle blogger, @StephanieTaylorJackson, says athleisure has bridged the gap, allowing women to feel empowered to stay fit and chic all in one outfit.
"The styles of many of the pieces are transferable from a morning jog to a Monday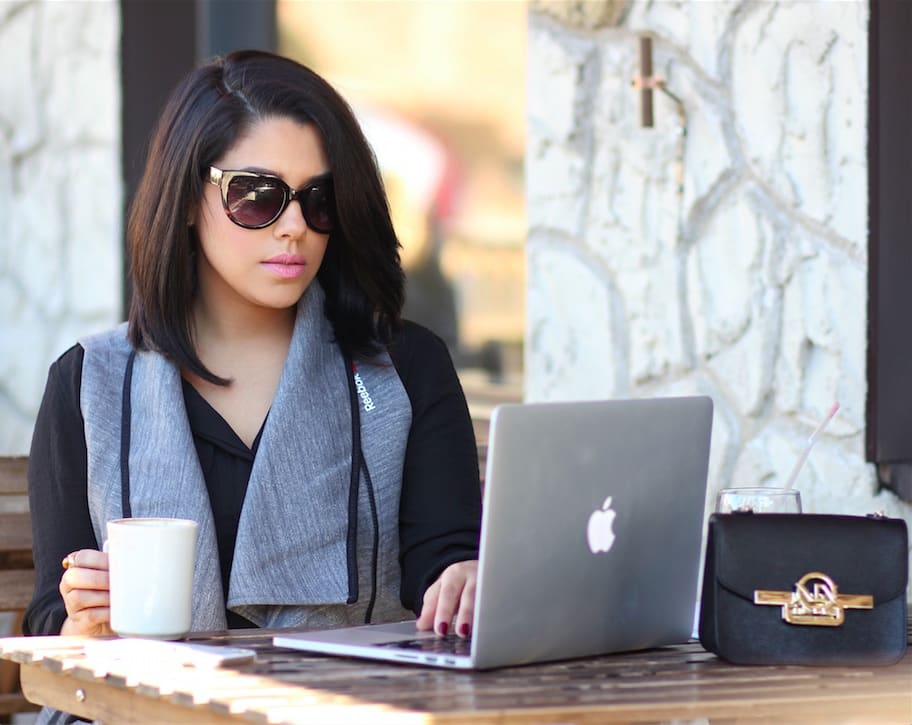 meeting," she says. "Women want to be comfortable and stylish at work, and athleisure is the perfect way to enjoy both," she says.
While it may help you go from your workout to the boardroom, for women in the workplace, the key to this trend is towing the line between professional and comfort.
Instagram photographer and fashion blogger, Natalie Caez, of the account
@NatyMichele, says styling athleisure pieces looks easy and that's because it is!
"Athleisure is super relatable and easy to wear," she says.
"This really comes into play for office attire because not everyone wants to dress up in a skirt or a dress every day for work. You want to look professional, but you also want to wear things that seem effortless."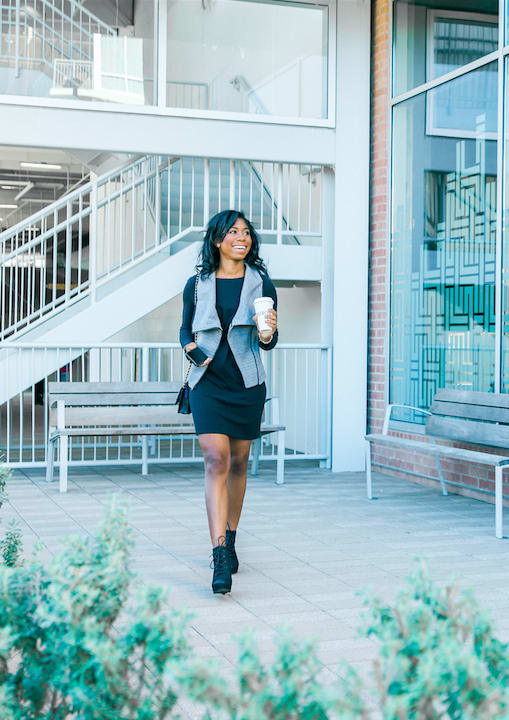 Jackson agrees, saying it's a trend everyone can master.
"I typically opt for athleisure over a more dressed up look because of how practical and easy it is," she says. "Mixing and matching trendy pieces with my athleisure elevates a would-be casual outfit into a great work outfit."
To give you an idea of how to incorporate athleisure into your work wardrobe, Caez, Jackson and Schneider showed us how it's done!
Here's how they styled Reebok's Quik Cotton Vest for the workplace, taking it from an optional training accessory to a must-have office staple.
Each styled it a little differently but they all had one goal in mind…keep it stylish yet comfortable.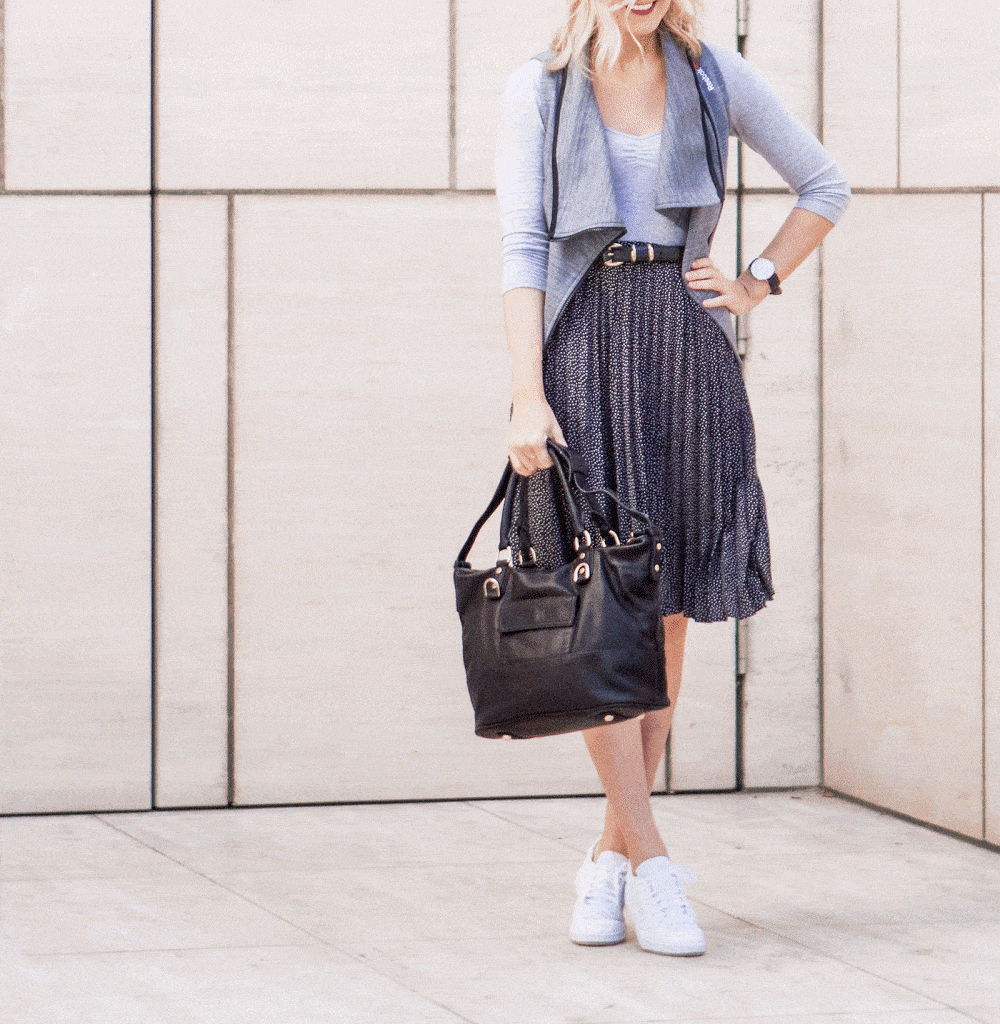 "This vest literally goes with everything! I threw on this vest with a work appropriate skirt, my Reebok Classic Leathers, and of course my black leather work bag. Comfortable and professional." -Schneider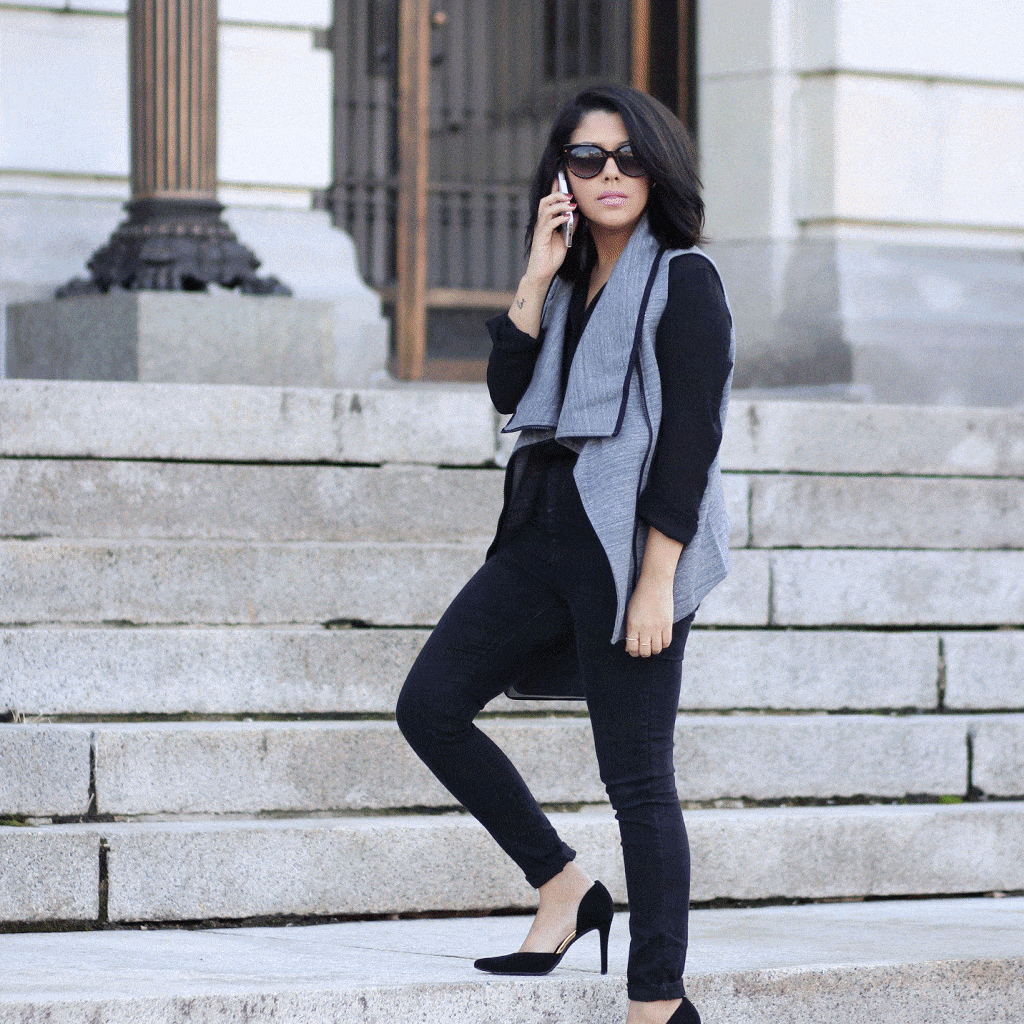 "I love athleisure pieces that I can layer, like this vest. Black on black is so chic and the vest was the perfect statement piece to complete the look. I wanted to keep it simple, so I didn't go overboard with the styling. I added a few of my every day accessories, like a crossbody bag, and of course a pair of heels to dress it up."-Caez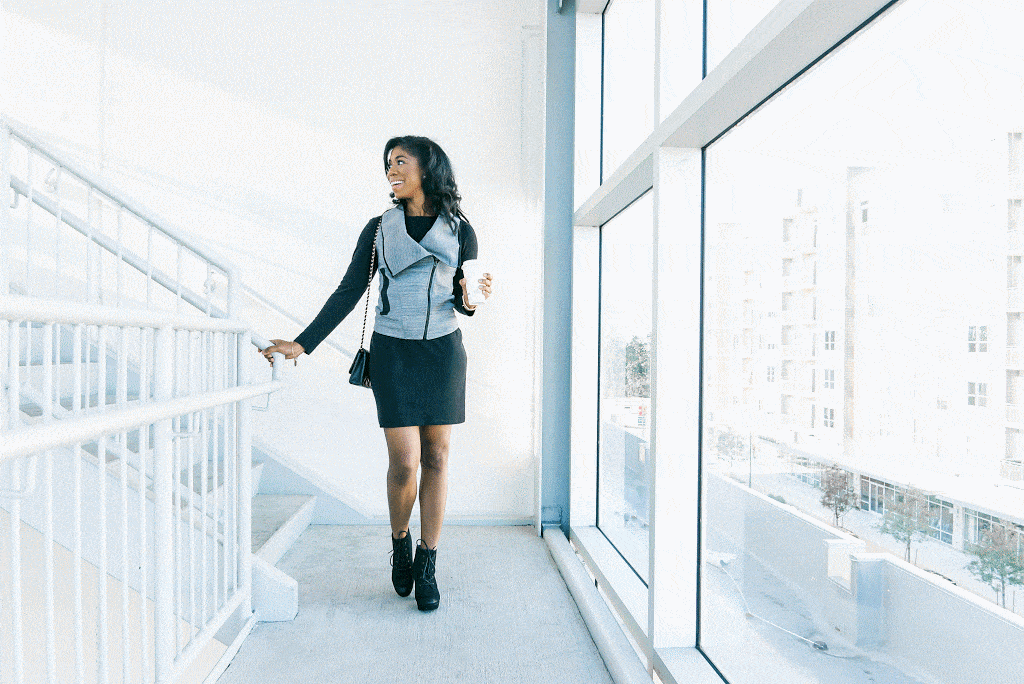 "With this particular vest, while the colors are pretty neutral, the detail of the collar is so elaborate and beautiful that I did not want to take away from that. I opted for a black dress that would compliment the vest perfectly, add in a pair for chic boots and sparkling accessories and you've got a complete look!" -Jackson
Caez says whether you're running to a workout or running to a lunch meeting, the athleisure trend is giving way to a whole new culture of fashion, allowing women to step up their game in and outside of the office.
"Athleisure is the perfect way to be comfortable, but to still be stylish and on trend at the same time," she says.
How are you incorporating athleisure into your every day work style? Snap a picture and tweet @Reebok!