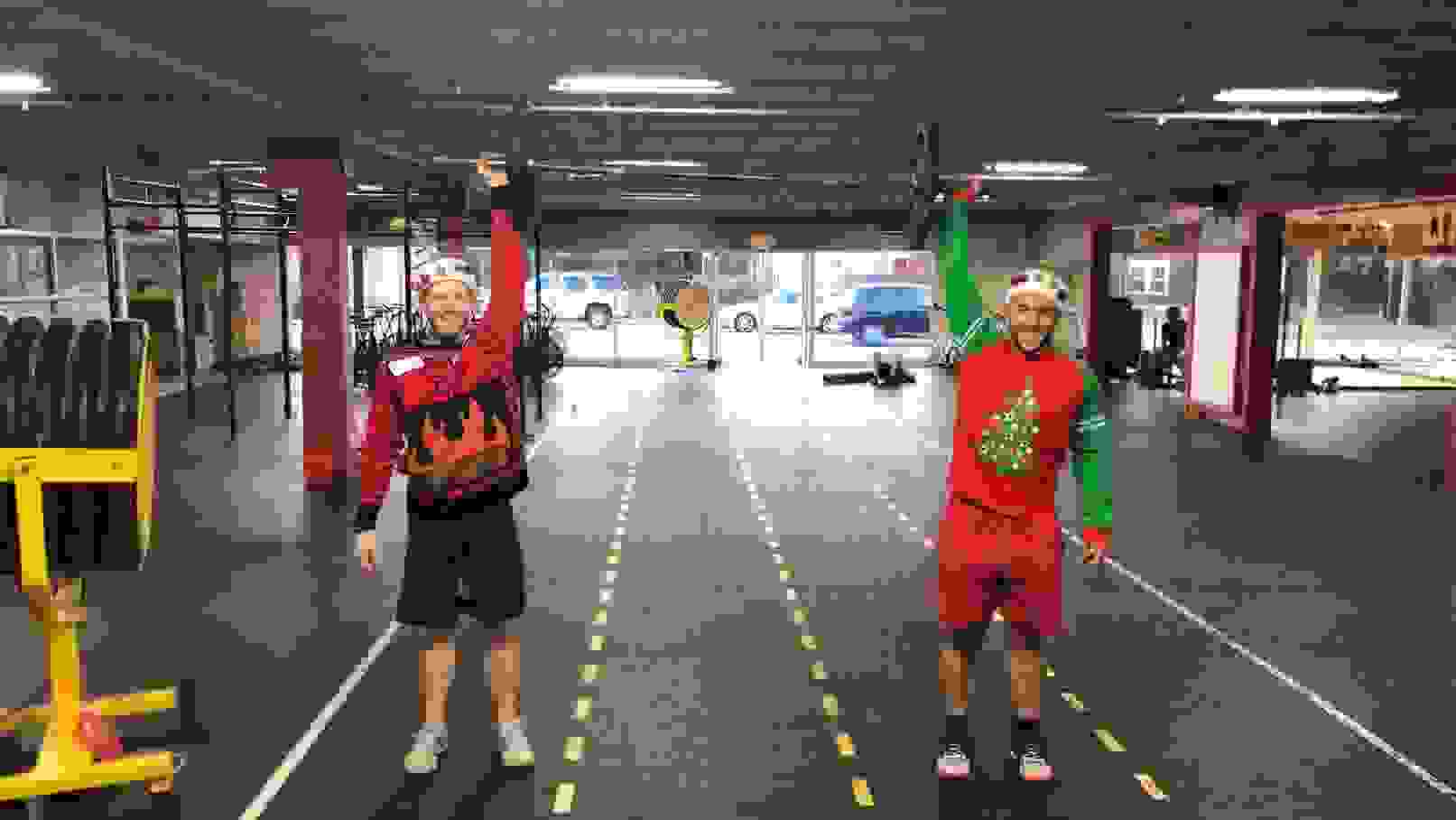 Ugly 'Sweat'er Weather is Here
It's beginning to look a lot like Christmas in CrossFit boxes all over the U.S.
The weeks between Thanksgiving and Christmas are usually a time for overeating, slacking at the gym, and promises to start back up come January.
In the CrossFit world, things are different.
It's a time when people look forward to their box's 12 Days of Christmas WOD along with festive parties complete with post-workout recovery drinks and paleo-friendly snacks.
Imagine being able to road trip across the continental U.S., visiting those boxes along the way and learning all about each gym and its traditions.
Two guys were brave enough to do just that.
Reebok has crisscrossed the country in our own fitness version of a pub-crawl, stopping at more than 100 CrossFit boxes along the way. And with the holiday season approaching, we brought a little cheer to each gym, along with a truckload of Nano 6 shoes, of course.
"People have been excited to see us, and excited to try the shoes on," says Chris Summa, who is one half of the Nano 6 Box Crawl crew.
"It's awesome to be part of a different community on any given day."
While each box varies from location to location and even region to region, some staples of the CrossFit lifestyle are the same from coast to coast.
"A CrossFit box is a CrossFit box," says Ben Jillson.
"You have all the same personalities you find at each gym — the class clown, the undercover strong person, the person who thinks they don't need to scale the workouts but probably should."
Another universal CrossFit truth?
The Nano's versatility. The Nano 6 (with or without an ugly Christmas sweater) gives you more room to plant, drive, and overcome every obstacle both in the box and beyond.
By the end of the nationwide Nano 6 Box Crawl, Summa and Jillson will have put close to 10,000 miles on their Box Crawl pickup truck, and will have traveled to 10 states in 18 weeks.
Training in CrossFit boxes all over the country is a unique experience. But it's one that comes with an unexpected side effect.
"The hardest part tends to be leaving," Summa says. "These are great people, and we're just in their lives for a quick moment and then we're out."
On the bright side — even though the Box Crawl is coming to an end, ugly Christmas sweater photos live forever.
1. Santa's workshop in the off season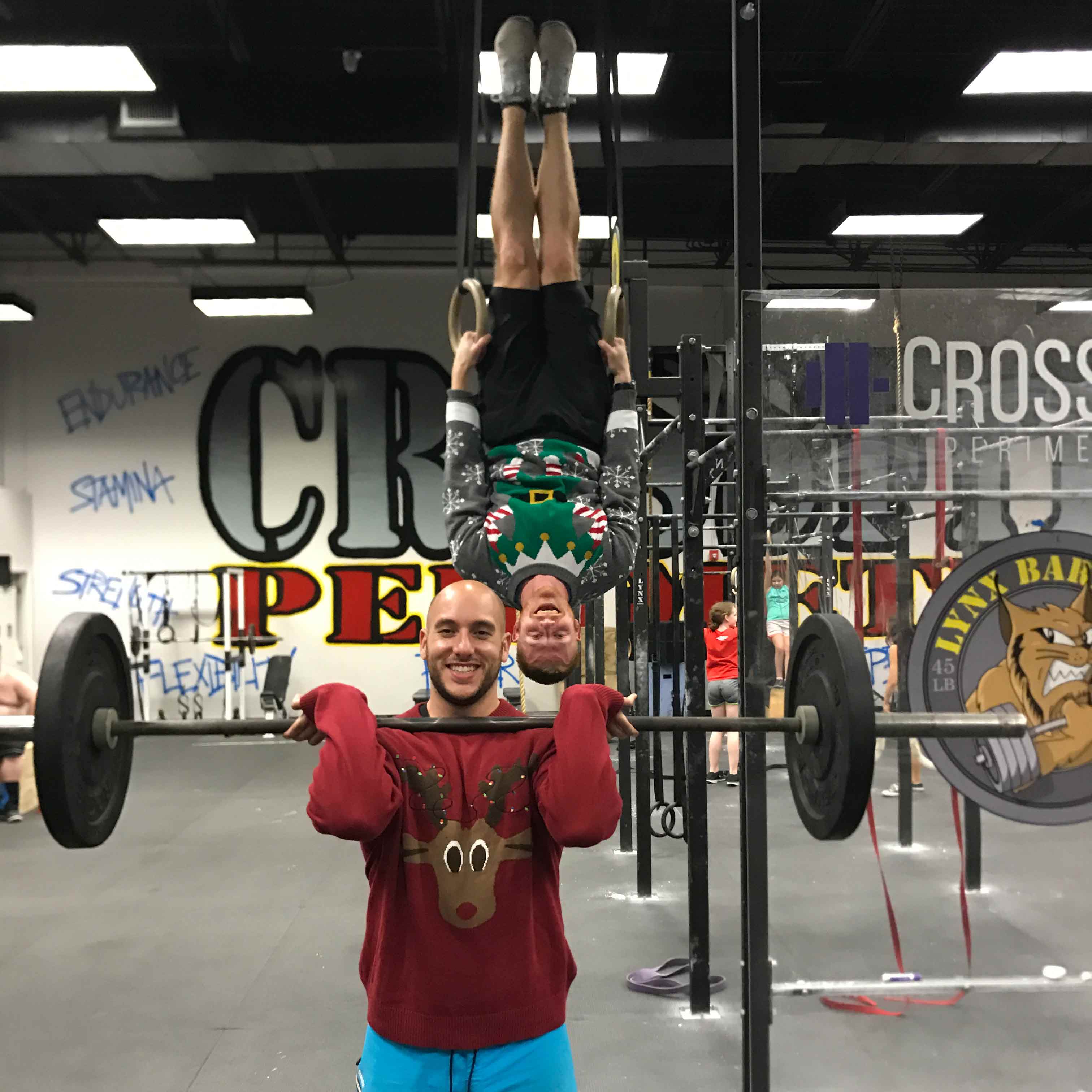 2. Dashing through the snow on the Concept 2 we sleigh …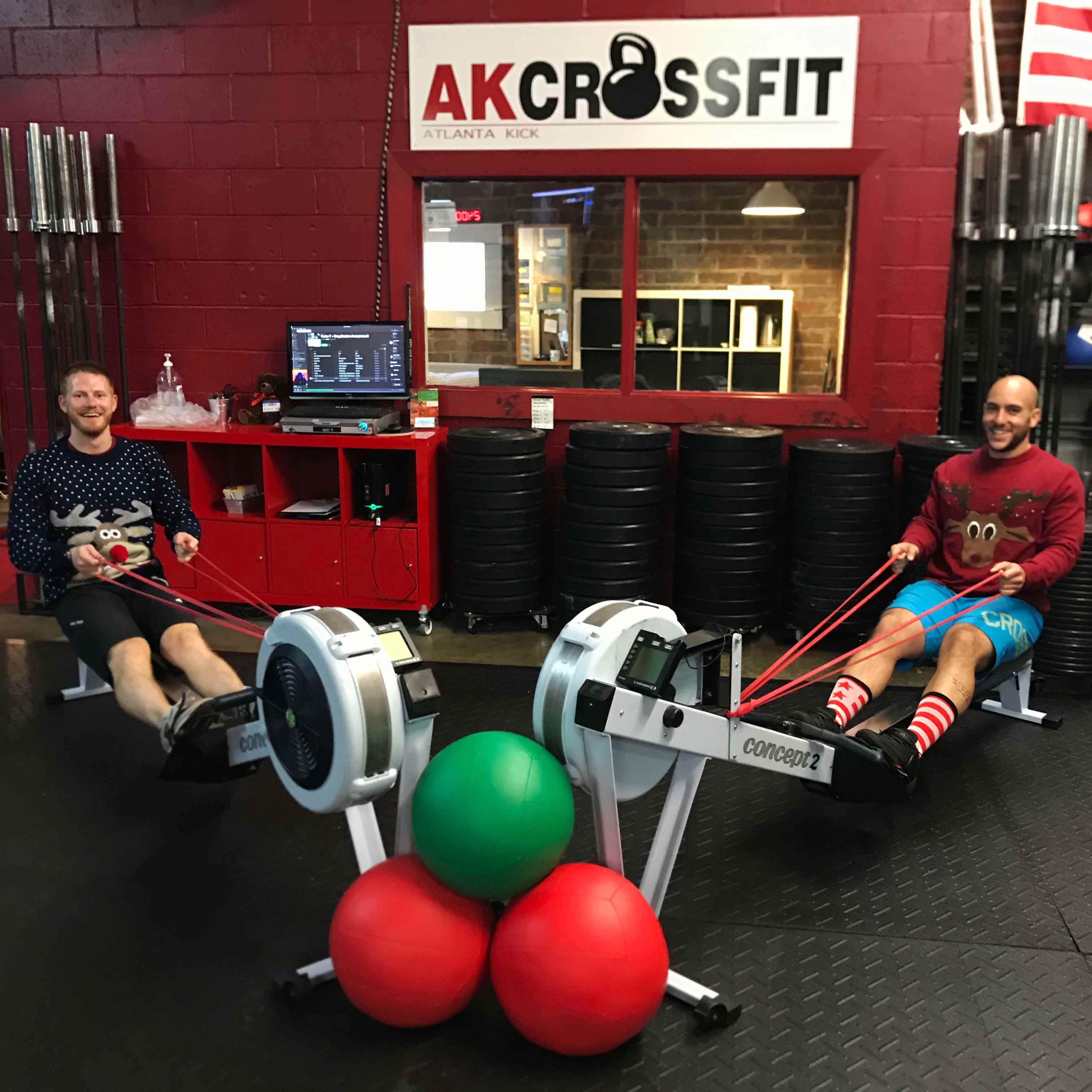 3. When you find out you're on Santa's Nice List this year ...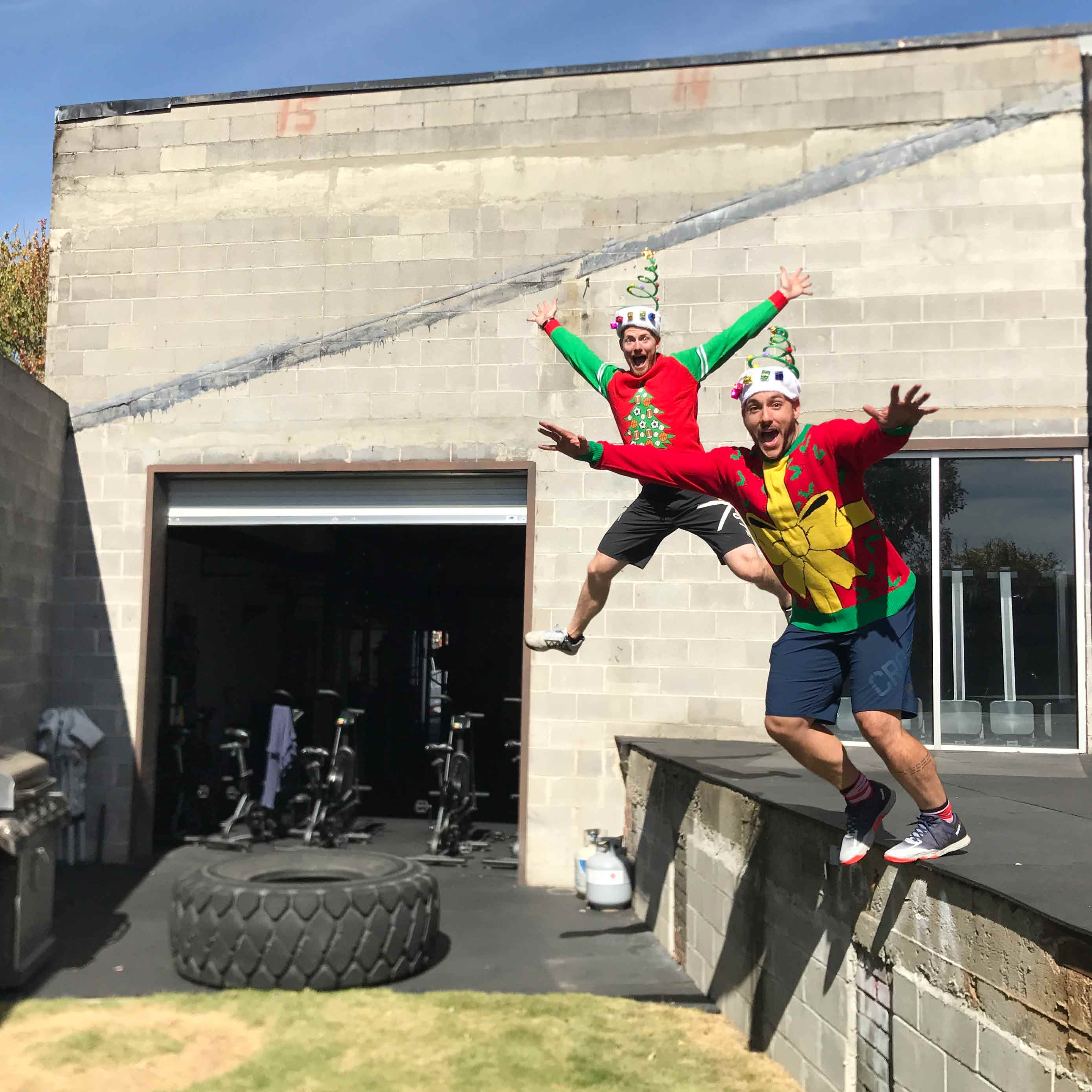 4. Santa's Secret Service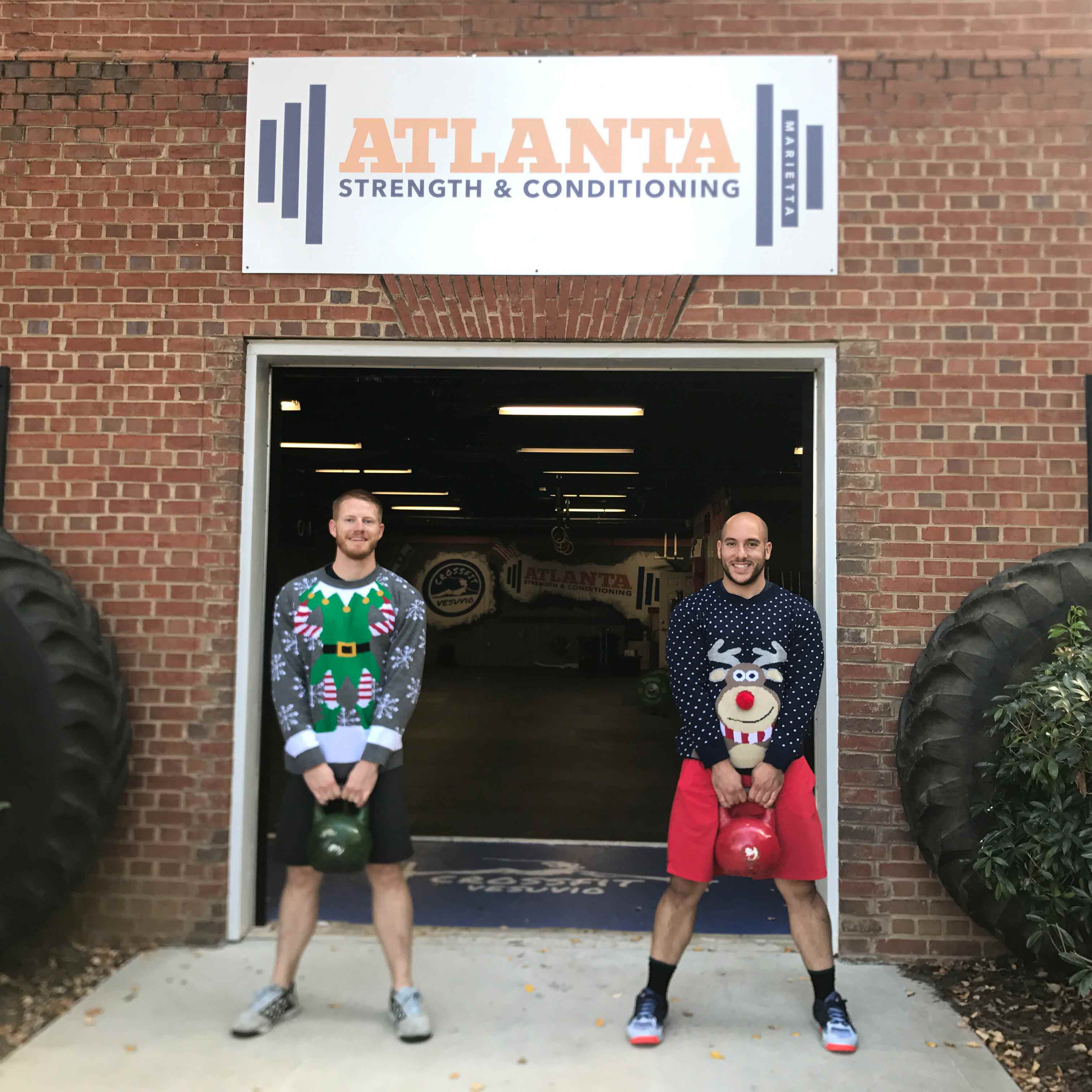 5. Elf on the Shelf AMRAP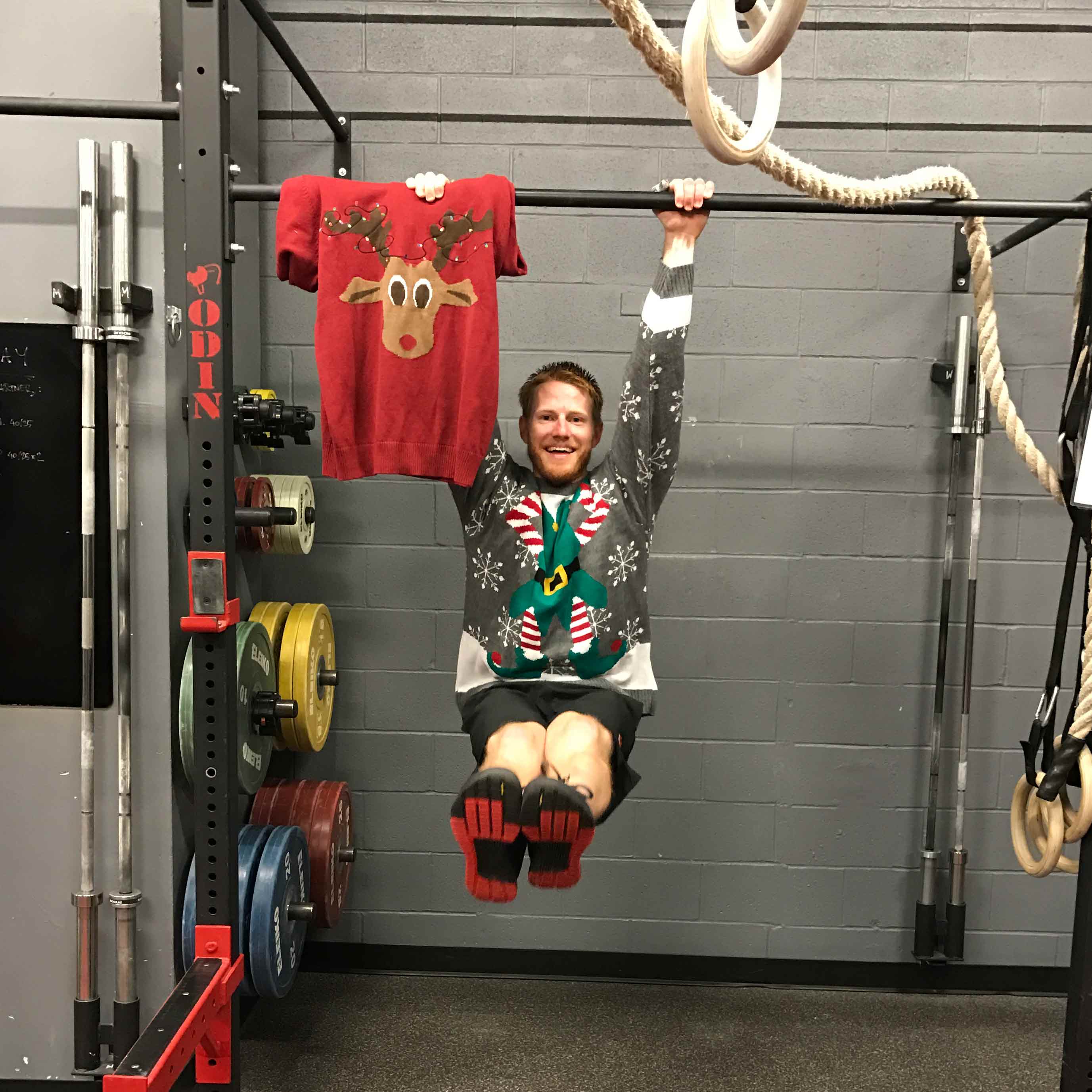 6. No peeking before Christmas!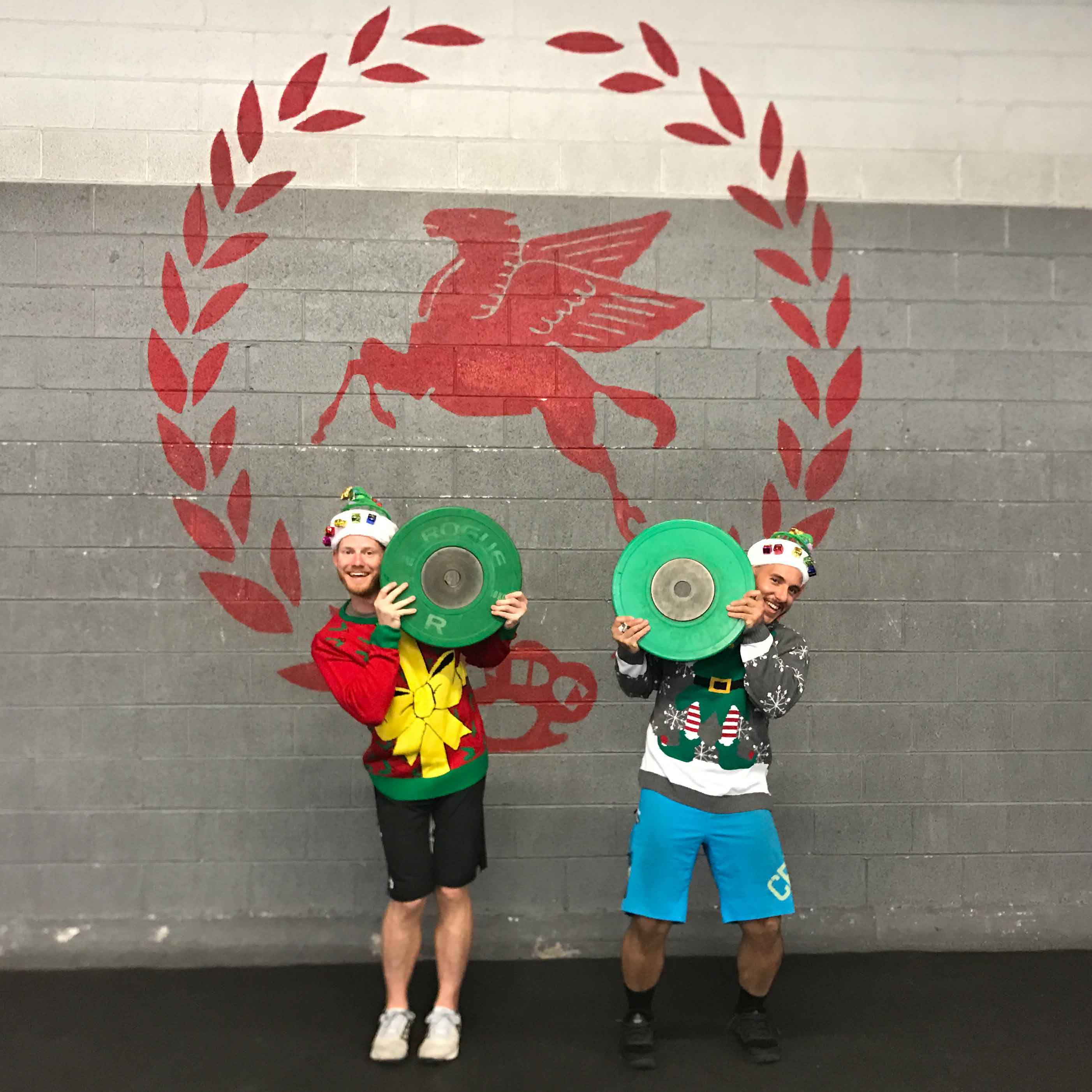 7. Kegnog for everyone!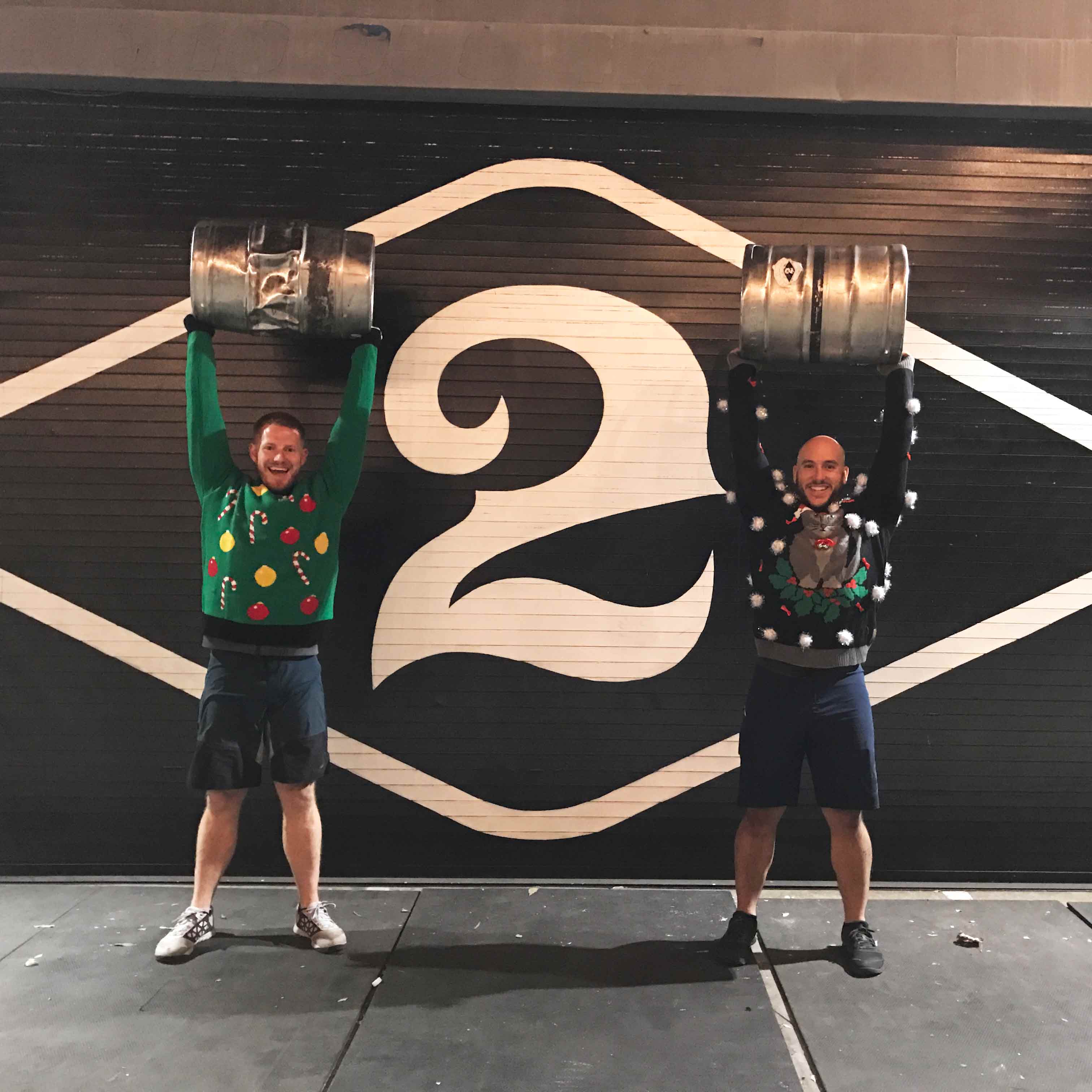 8. Cranberry sauce counts as a fruit, right?