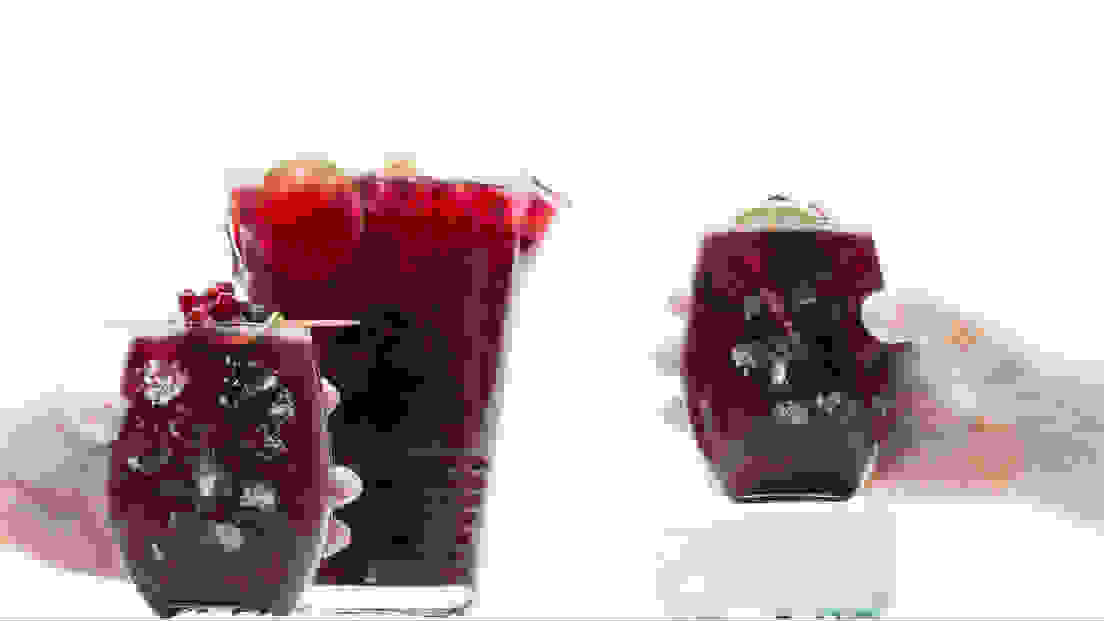 Cheers to these 5 Fit Holiday Cocktails
'Tis the season to indulge … or is it?
When it comes to the holidays, it's always difficult to resist reaching for your favorite bubbly cocktails. Although they're not exactly your bowl of oatmeal or protein smoothie, every once in a while it's oh-so-good for you.
Sure it's easy to get a little off track with your fitness routine when your calendar is booked with holiday parties, but Reebok nutrition expert Chris Mohr recommends drinking in moderation.
"I always recommend people aim for moderation during the holidays," says Mohr.
"Try to get your workout in first thing in the morning so the business of the holidays doesn't consume and take over your life," suggests Mohr.
But let's face it, we all love a spiked eggnog or cinnamon beer during the holidays … especially if family time is giving you a bit of angst. We've all been there and apparently you're not alone.
According to alcohol delivery service Drizly, the holidays are popular for booze. "When it comes to cocktails, we're seeing three primary trends: classic flavors, batched cocktails and infusions," says Drizly's Editor-in-Chief and Chief Cocktail Officer, Trisha Antonsen.
"The holidays are a nostalgic time and people have certain flavors they just love like a gin martini, an old fashioned and a Cape Codder," she says.
But those libations can take a toll on your waistline. So Drizly's team came up with five healthy cocktails, perfect for the holidays.
Antonsen, who knows a thing or two about making crazy concoctions, says, "Making great drinks is a lot like healthy cooking—if you use fresh ingredients, you get the best flavors."
When creating these, Antonsen and team focused on the trends in alcohol ordering during the holidays and put a healthy holiday spin on them.
Even Mohr gave his seal of approval saying, "These drinks are paired with ingredients that offer vitamins, minerals and antioxidants."
So at risk of skipping all of the fun holiday festivities and getting a serious case of FOMO, hit the gym and raise your glass to your new and improved cocktail classics!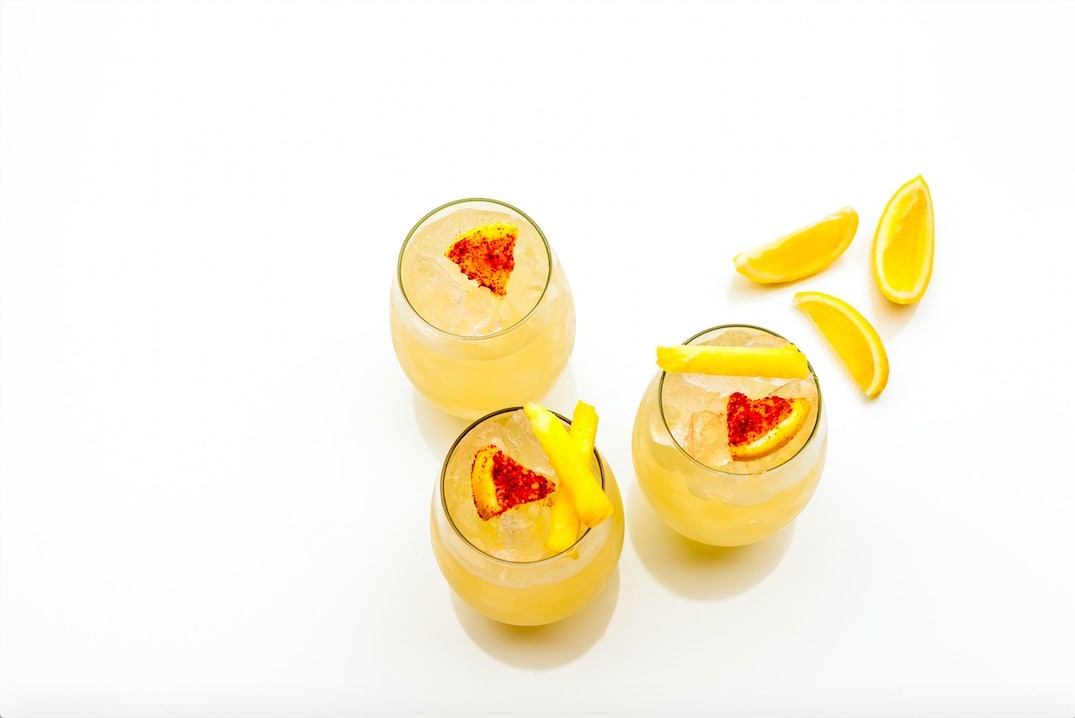 1.5 oz Tequila
2 oz Lemon Juice
1 oz Water
1 tsp Agave Nectar
Cayenne Pepper
Salt
Lemon
How to Mix:
In a cocktail shaker, combine tequila, lemon, water, agave syrup, and a small pinch of cayenne pepper with ice
Shake vigorously until cold
Pour into a rocks glass
Garnish with a lemon wedge dusted with salt and cayenne pepper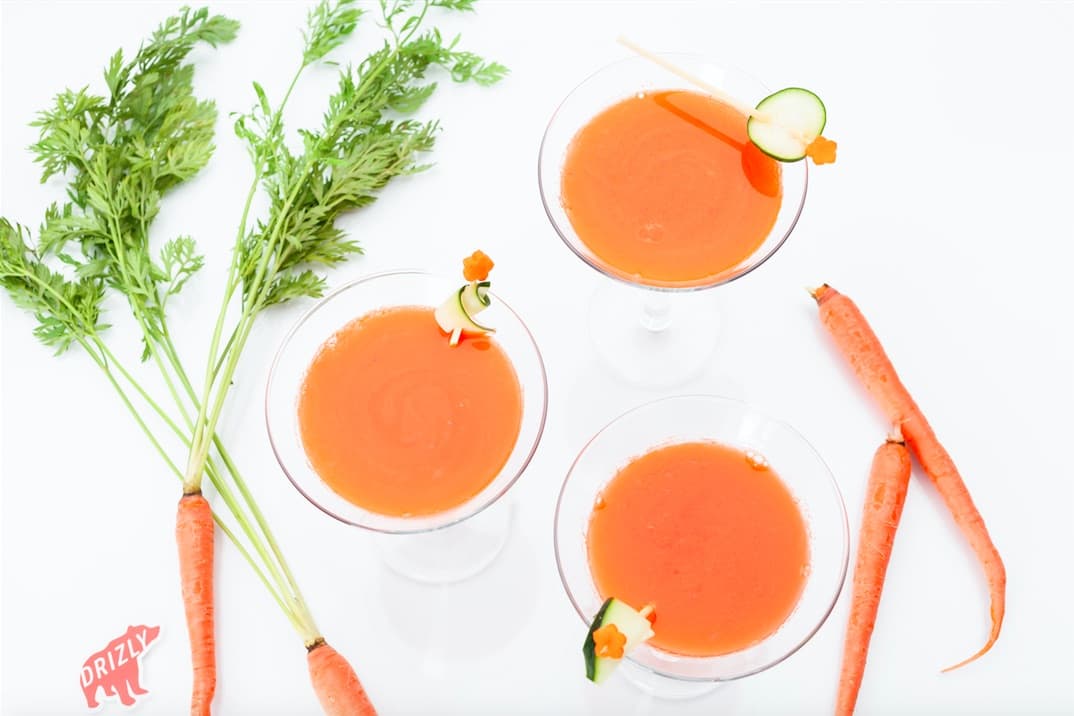 1 1/2 oz "Spa-infused" Vodka
2 oz Carrot Ginger Orange Juice
Fresh Carrot
Fresh Cucumber
Spa Infused Vodka: In a clean glass jar pile lemon peels, fresh mint leaves and cucumber slices (cut in half with seeds removed) about 1/3 of the way up. Add 4-8 oz of plain vodka. Seal with lid and let sit on the counter for 2-3 days. Lightly turn the bottle back and forth a couple times a day to mix. Once done, strain vodka to remove pieces and store in the fridge.
How to Mix:
Combine ingredients in a shaker with ice
Shake until cold and strain into a martini glass
Garnish with carrot and cucumber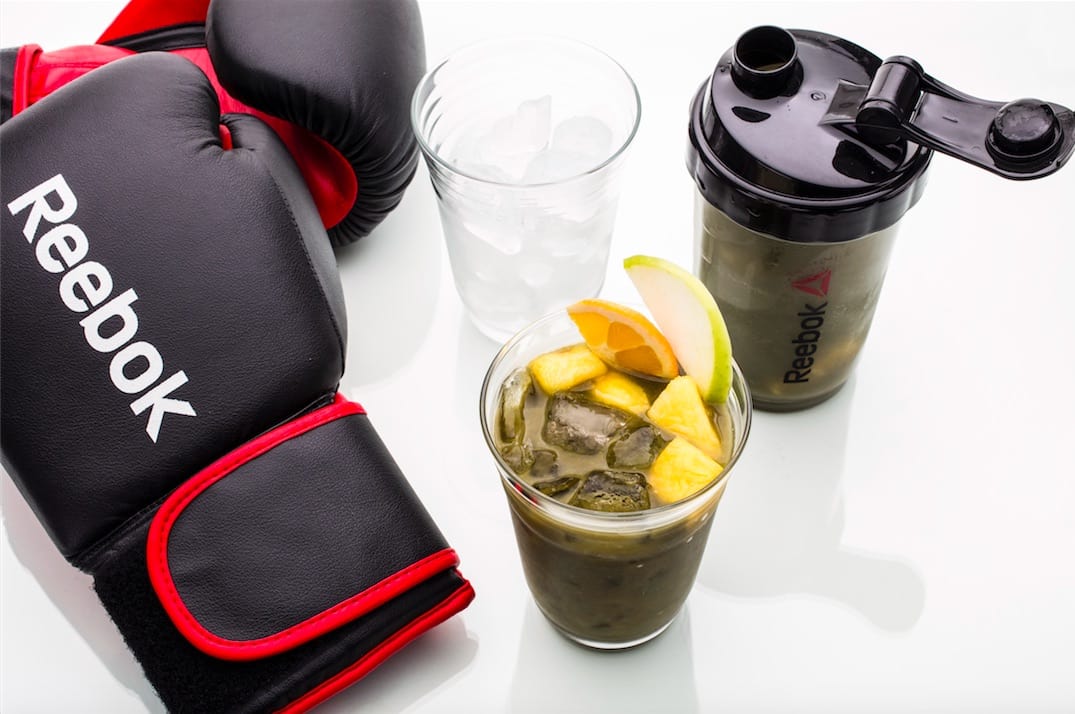 6 oz Green Juice
2 oz Light Rum
Splash of Ginger Ale or Sprite (optional)
Fresh Pineapple
Green Juice: User a juicer, combine the following vegetables: ½ bunch of kale, 1 cucumber, ½ lemon, 1 ¼ cups of diced pineapple chunks, and 1" of fresh ginger root (peeled).
How to Mix: In a cocktail shaker or protein shaker combine green juice, light rum and ice. Shake vigorously for 10-15 seconds. Pour entire contents into a glass. Garnish with fresh pineapple and other citrus of your choosing. (Optional – stir in a splash of ginger ale or sprite as you pour into your glass.)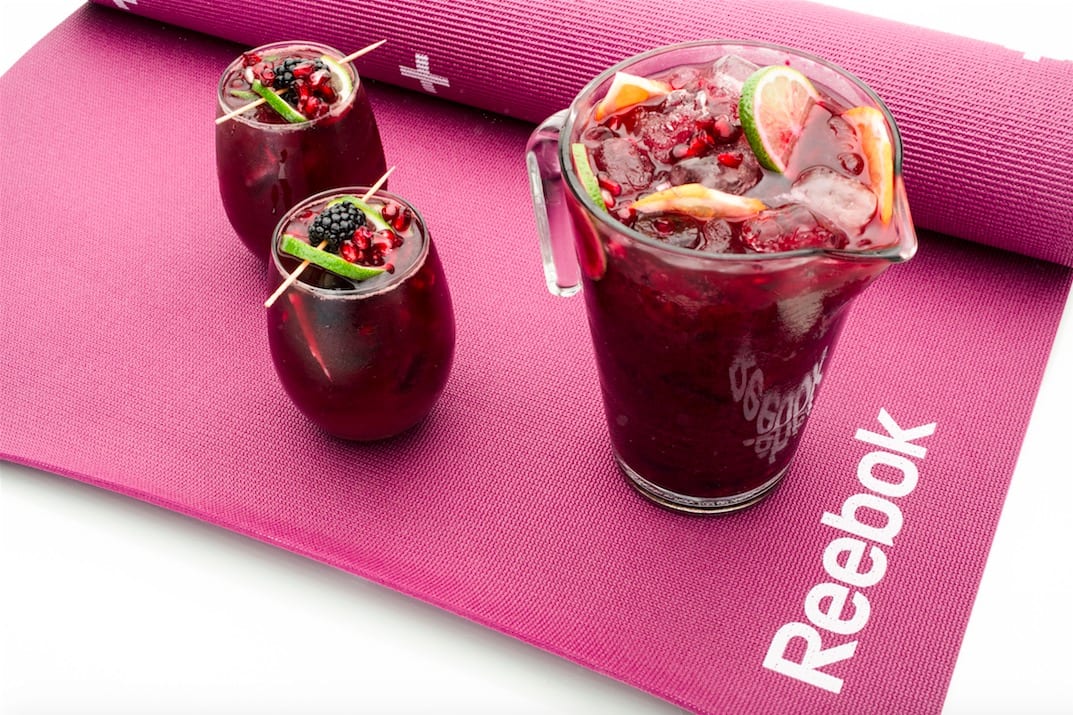 8 oz Pomegranate Juice
2-4 oz Açaí Juice (to your taste)
1 Bottle Red Wine (Syrah or Malbec work nicely)
4 oz Brandy
4 oz Triple Sec
Pomegranate Seeds
Fresh Green Apple
Fresh Orange
Fresh Blackberries
How to Mix: Combine all ingredients in a pitcher and stir well to combine. Refrigerate for at least 4-6 hours. Service over ice and garnish with apple, orange, blackberries and pomegranate seeds.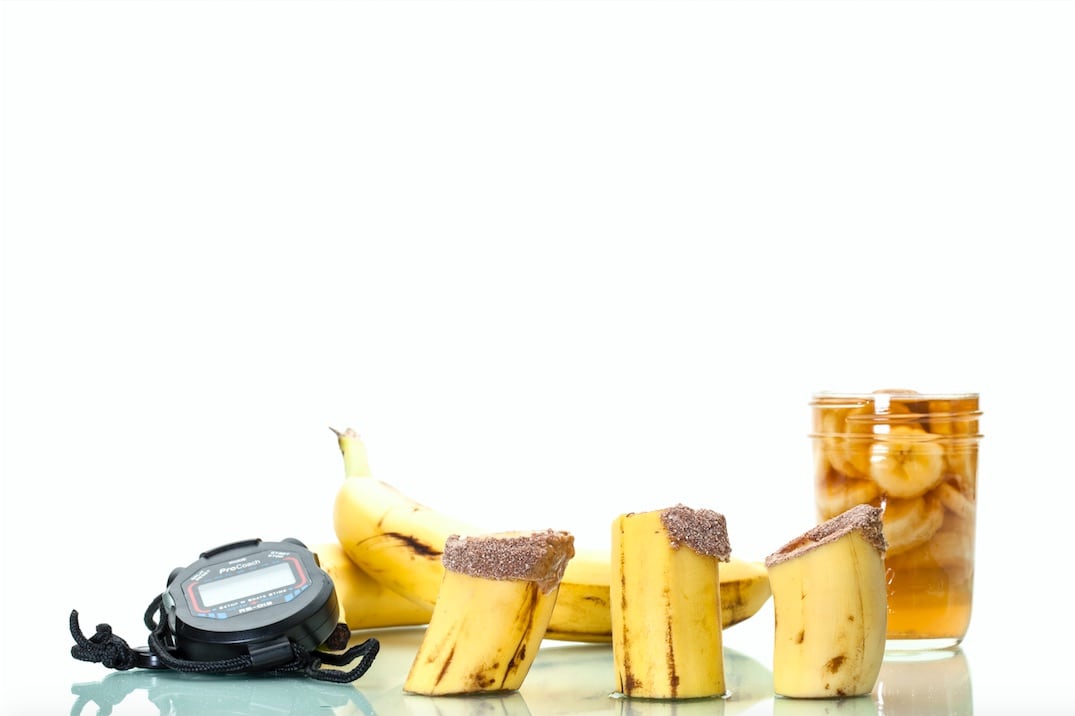 1 oz Banana-infused Jameson
Fresh Banana
Almond Butter
Chocolate Protein Powder
Banana-Infused Jameson: In a glass jar, fill with diced bananas about ½ of the way. Fill the remainder of the jar with Jameson Whiskey. Let sit for 2-3 days to infuse, turning gently each day. Strain out bananas using mesh strainer and store whiskey in clean glass jar for up to 1 month.
Serving Suggestion: Slice a fresh banana into 2-3 pieces making sure that they can stand straight when placed on a flat surface (you don't want your whiskey spilling out). Using a melon baller gently carve out the interior of the banana leaving the entire peel and about ¼" of banana at the bottom to retain the liquid. Before you fill ,swipe one side of the banana with almond butter and roll in choc protein powder. Fill banana shooter with whiskey and serve.
How to Drink: Lick off the protein power and almond butter
Drink back the whiskey
Peel your shot glass and chase with the remainder of fresh banana at the bottom.
Have your own healthy version of your favorite cocktail? Tweet us @Reebok