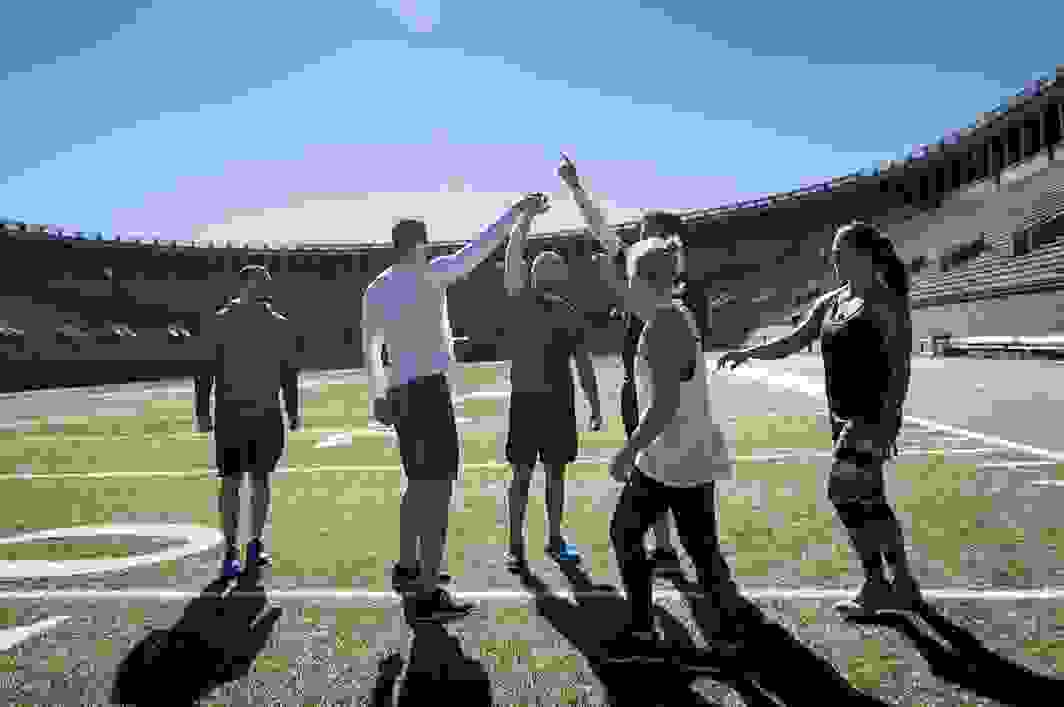 A Year of Fitness Feats
It's well known that December isn't our healthiest month, but that's not the case for the rest of the year.
Reebok took a look at the data to find out what we talked about, accomplished and wore in fitness in 2016.
The results? Fitness makes us happy!
The sentiment around fitness is overwhelmingly positive, both across Twitter and among Reebok's social media fans and followers.
People love to talk about fitness. In fact, the active and wellness conversation in 2016 included 240 million tweets and a slew of hashtags that inspired us to hit the gym, track or studio. Our #fitfam came together to crush #motivationmonday and #fitnessfriday, all while savoring an occasional #cheatday.
Fitness even made it into our personal lives, as an up and coming baby name reminded us of our favorite relay race.
Inspired to hit the gym? Take a minute to download a playlist in advance, as research shows exercising to music can improve performance.
Steady130, which creates high tempo mixes specifically for workouts, developed an exclusive mix of the year's top songs, all at a cardio-friendly pace of 130 beats per minute.
And don't forget to look sharp with Reebok's top sellers of the year.
For the guys, Reebok's most popular outfit was board shorts, this J.J. Watt performance t-shirt and black Nanos.
For ladies, the strappy bra, dance mesh leggings, Les Mills tank and maroon Nanos got top marks.
Scroll below to see the rest of the results of the Year in Fitness from Reebok!

What was your biggest fitness achievement of 2016? Let us know by tweeting @Reebok!