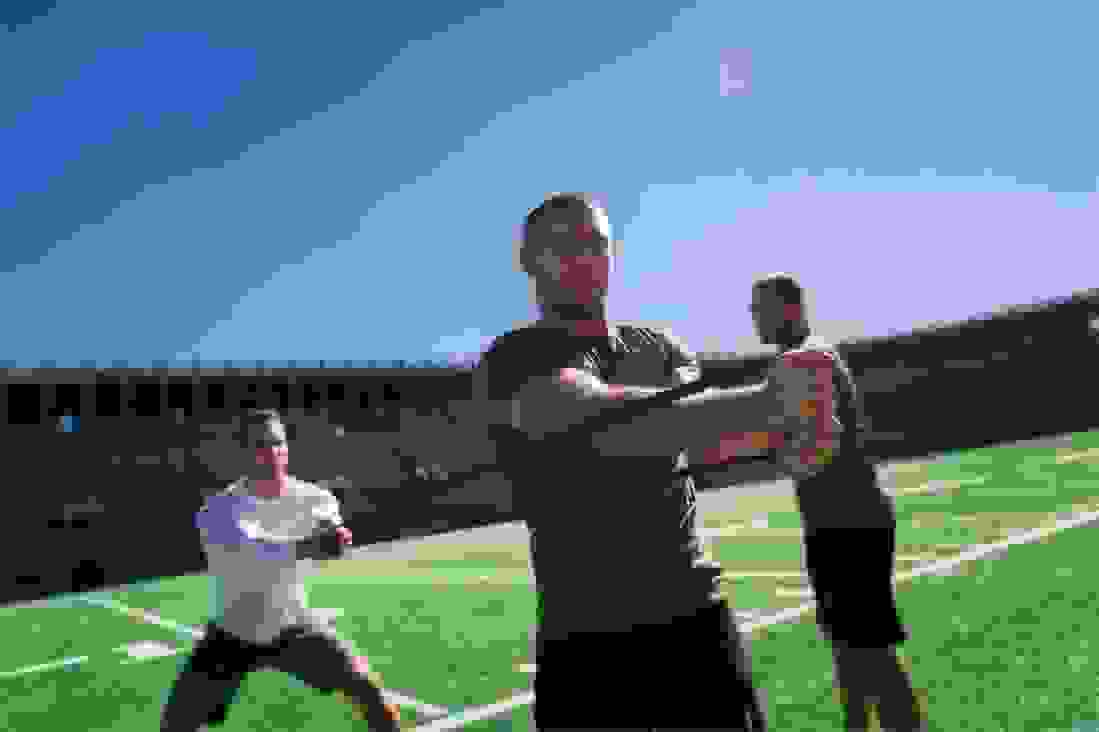 'Sweatworking' is the New LinkedIn
"It's all about who you know." If you're looking for a new job, to close a deal or just to meet new people…networking is the only way to do it these days.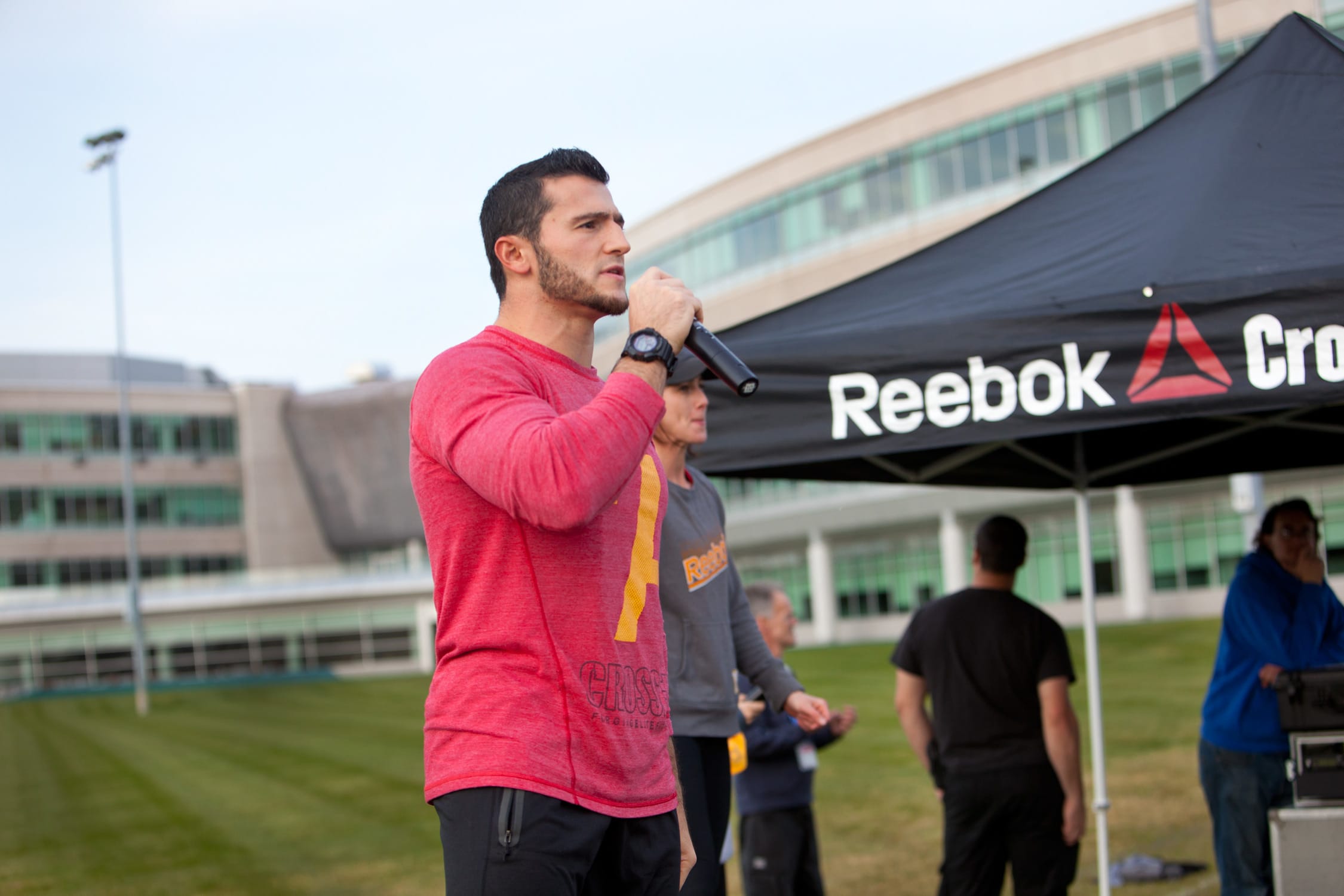 Now, it used to be the golf course or drinks after work where these deals would go down, and career fairs were the typical route to meet potential employers. But not anymore.
Sweatworking (networking at the gym) is the new frontier in meeting professional
contacts. You read that right. All that time you spent trying to chat at the water cooler would actually be better spent when you're dripping with sweat and working your a** off in the gym.
"Fitness classes are an opportunity for individuals to work hard, grow and progress and show humility, and the ability to care for others," says Certified CrossFit Trainer and Head Coach at Reebok CrossFit ONE, Austin Malleolo.
"All of these elements are what people look for when networking and hiring."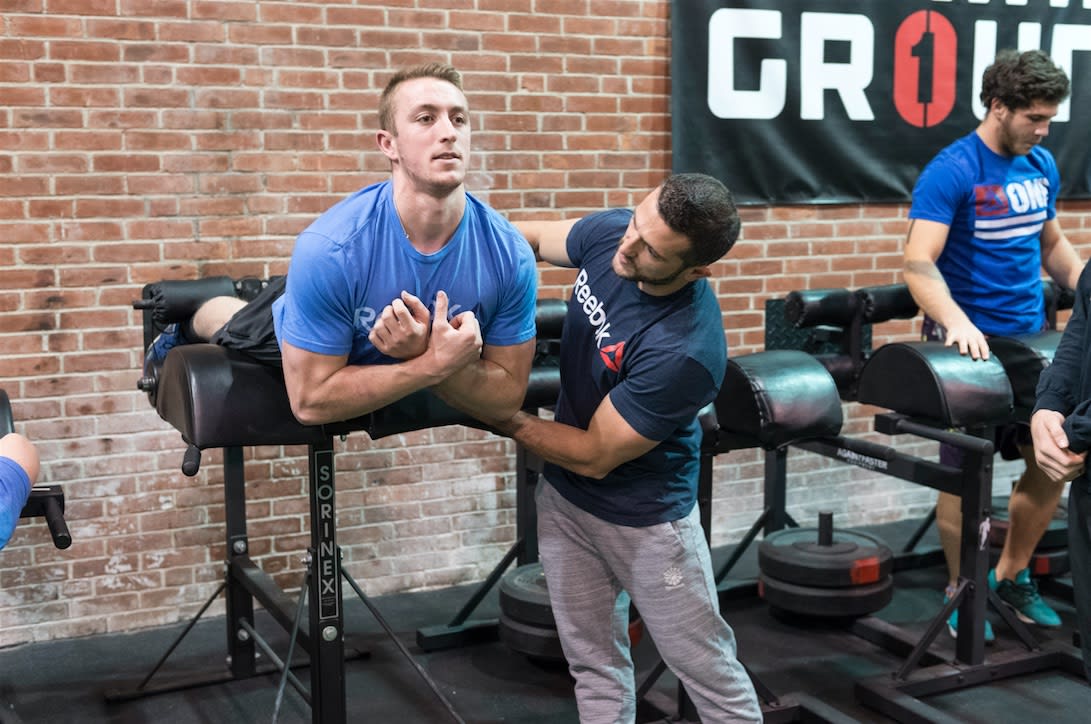 Why does it work? Simple. Everybody from admins to executives goes to the gym.
"Fitness classes are 'class-less' meaning people from all walks of life come together, which is a networking goldmine," says Malleolo.
Think about it, you're pretty much getting face time with executives and potential connections that could help you in your career that you may have never met otherwise---while getting your workout in!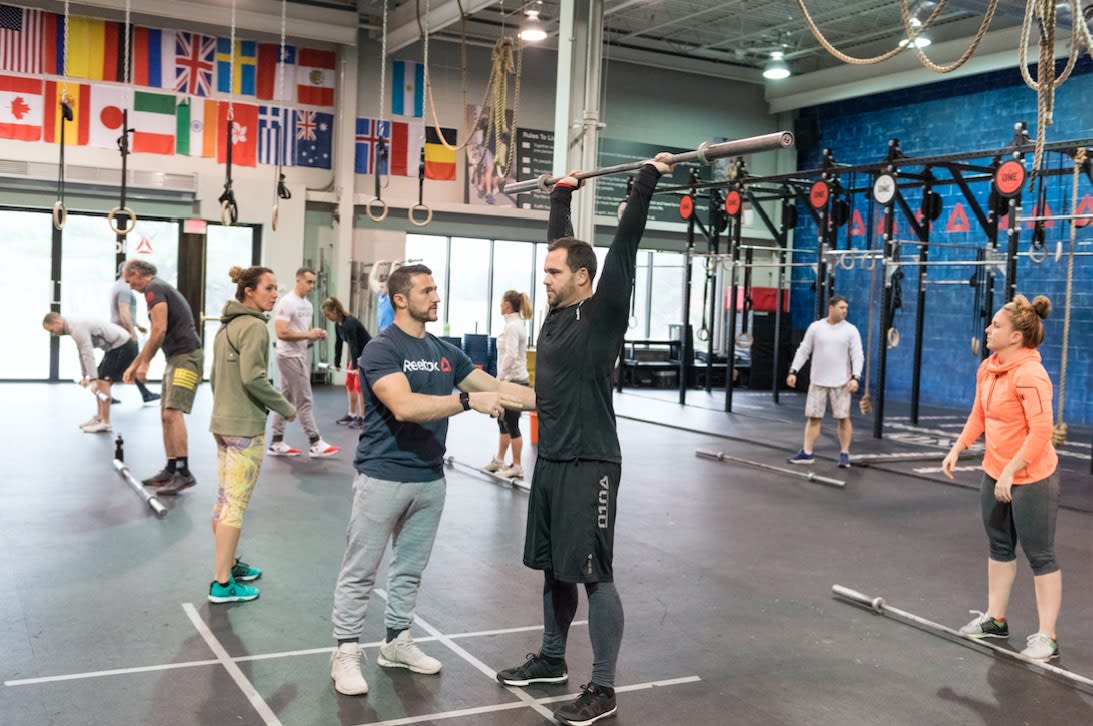 "Everyday this happens, people talking before or after classes, swapping contact info and getting to know what others do for a living or what they do beyond that as well," he says.
In this case, fitness levels the playing field and allows for the real you to shine through. It's the ultimate first impression!
"Human movement is the common language, and you need a common language to bring people from different areas of life together and to be able to communicate," he says. "With this anything is possible from a networking perspective!"
So come January if you're in the market for a new job or looking to make a few new connections--ditch your LinkedIn account for the day and hit the gym with Malleolo's four tips to sweatworking!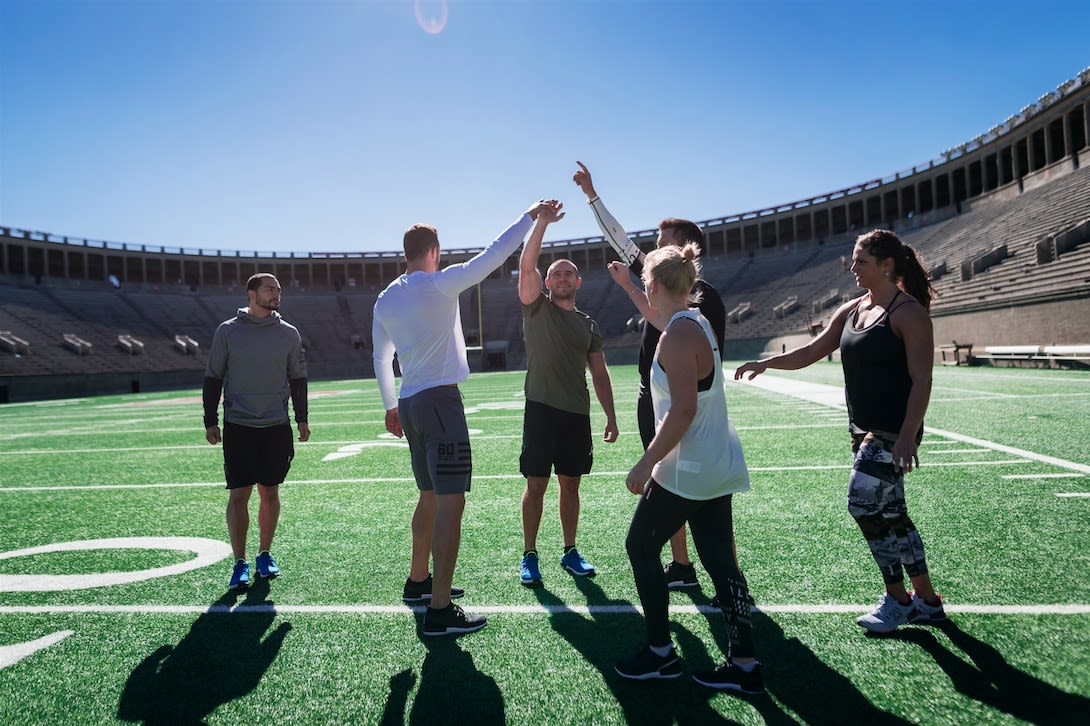 1. Be Humble and Caring to Others
• Never brag about oneself, have humility when it comes to what you know, who you know and what you do.
• Caring comes across in eye contact, body language and energy level in conversation.
• Be 100% invested in the conversation--don't do other things or get distracted.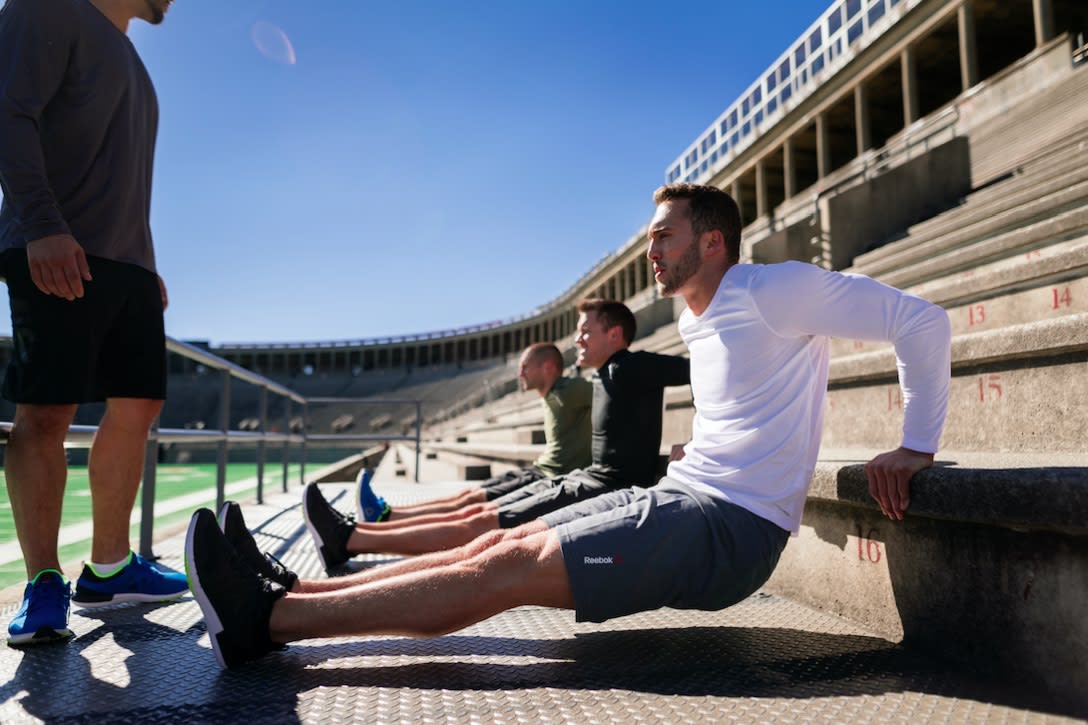 2. Never Assume What People Do
• Don't judge them by how they dress or act.
• Treat everyone as the same--a human, not an opportunity for you.
• Ask what they do, who they are and draw parallels to your life from that interaction.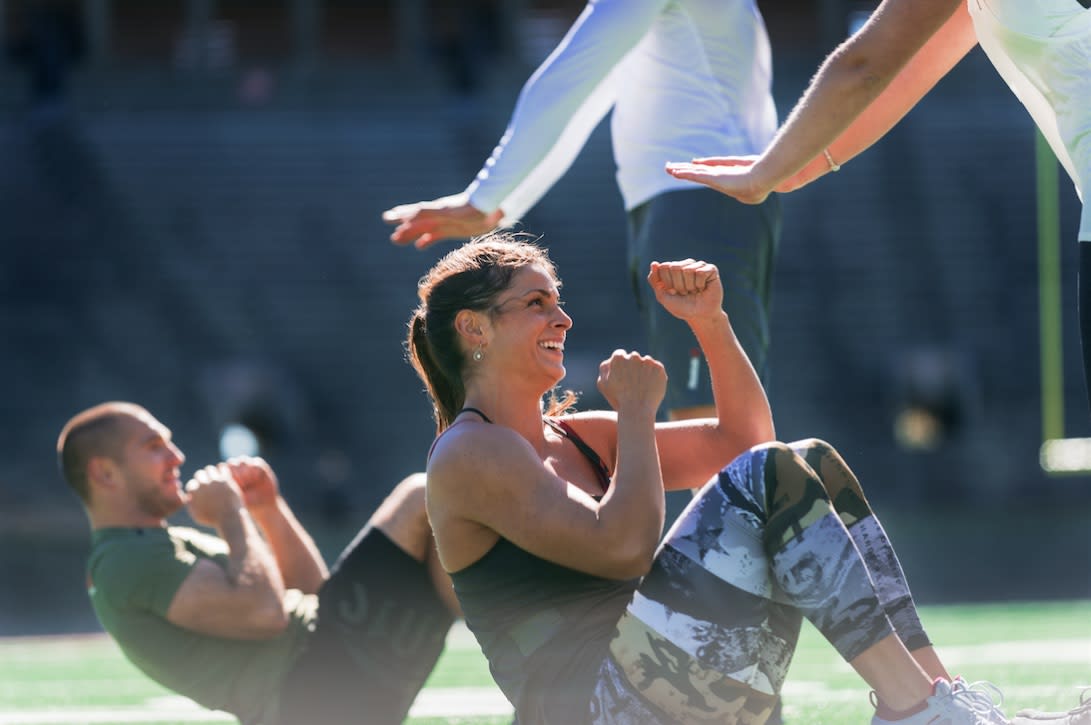 3. Ask Questions and Care About the Response
• Ask where they grew up.
• What they do for a living.
• If they have kids, wife, husband etc.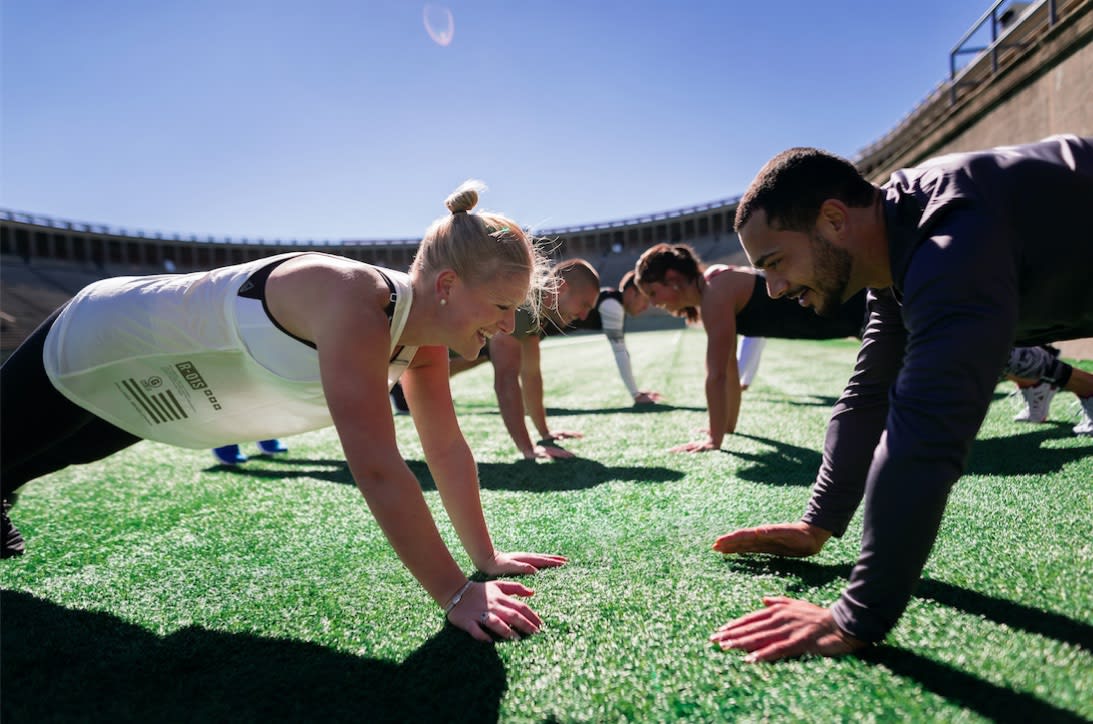 4. Learn About Others
• Try to learn what they actually do, not what their job is.
• Follow up with them on that learning.
• Ask to learn more and try to gain perspective from that interaction.
Have you tried sweatworking before? Use Malleolo's tips and tweet @Reebok to tell us how it went!