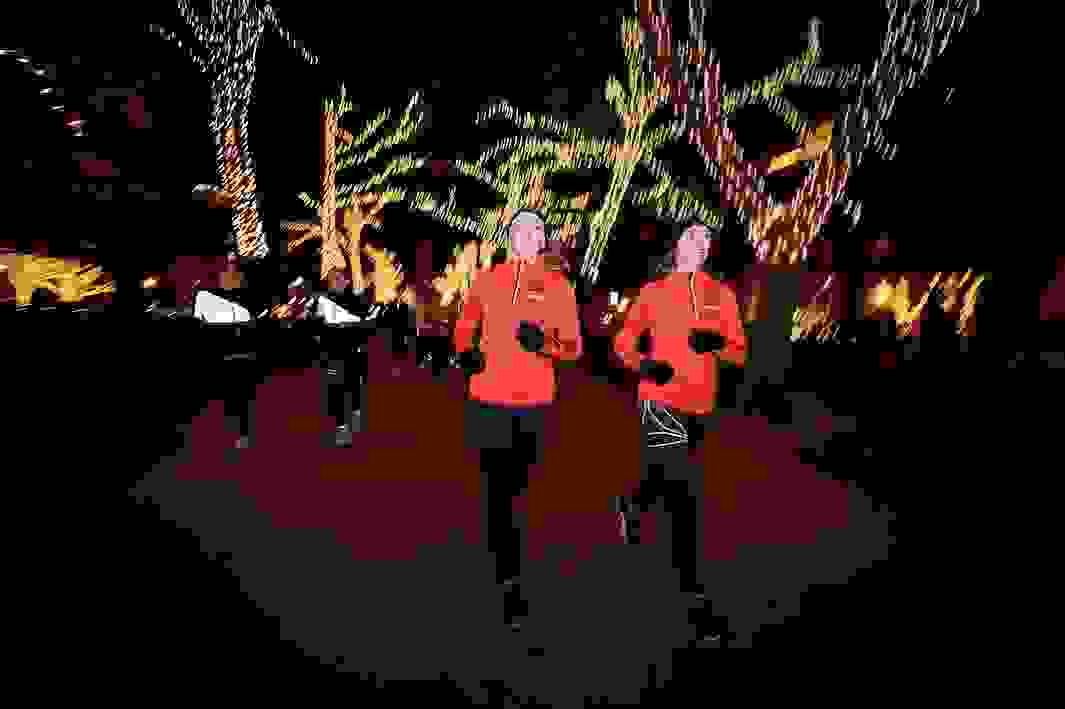 Break a Festive Sweat with 6 Holiday Lights Runs
December brings long nights and chilly temperatures, but runners are treated to some extra holiday cheer during their runs outside this month.
Driving through the neighborhood to check out the local holiday light displays is a cherished family tradition.
But why drive when you can run?
We teamed up with fitness junkies in New York City, Washington, D.C., Chicago, Los Angeles, Houston and Atlanta to create exclusive running routes that will help you break a sweat while taking in the city's best holiday lights.
New York City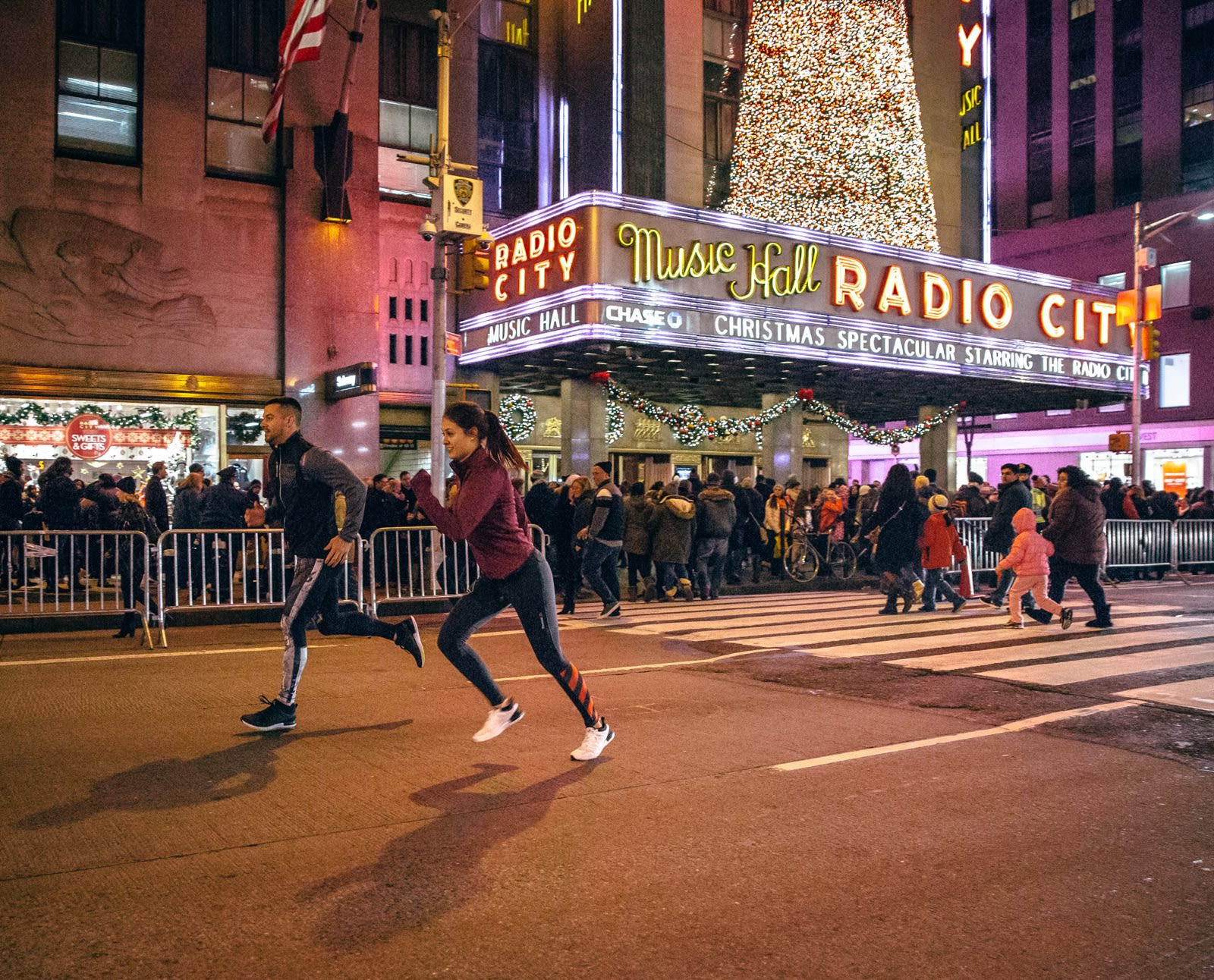 New York City is always bustling, but the droves of holiday shoppers take the crowds to another level.
Reebok trainers Mat Forzaglia and Diana Mitrea created a 2.5-mile route that allows you to experience the magic of New York City without the holiday crowds slowing you down.
"We recommend sprinting and walking this route – sprinting when you can, along the quieter areas, and then walking as you hit the crowds," says Mitrea. "It'll become somewhat of a mini-HIIT workout with the sprints and walking and be enjoyable to see the lights at the same time!"
Starting on the steps of Lincoln Center, head down Broadway until you enter Columbus Circle.
Continue down Broadway and take a left on 50th Street, which will put you front of Radio City Music Hall.
Turn right on and head down 5th Avenue, passing Bryant Park on your right and finish at Madison Square Park.
Washington, D.C.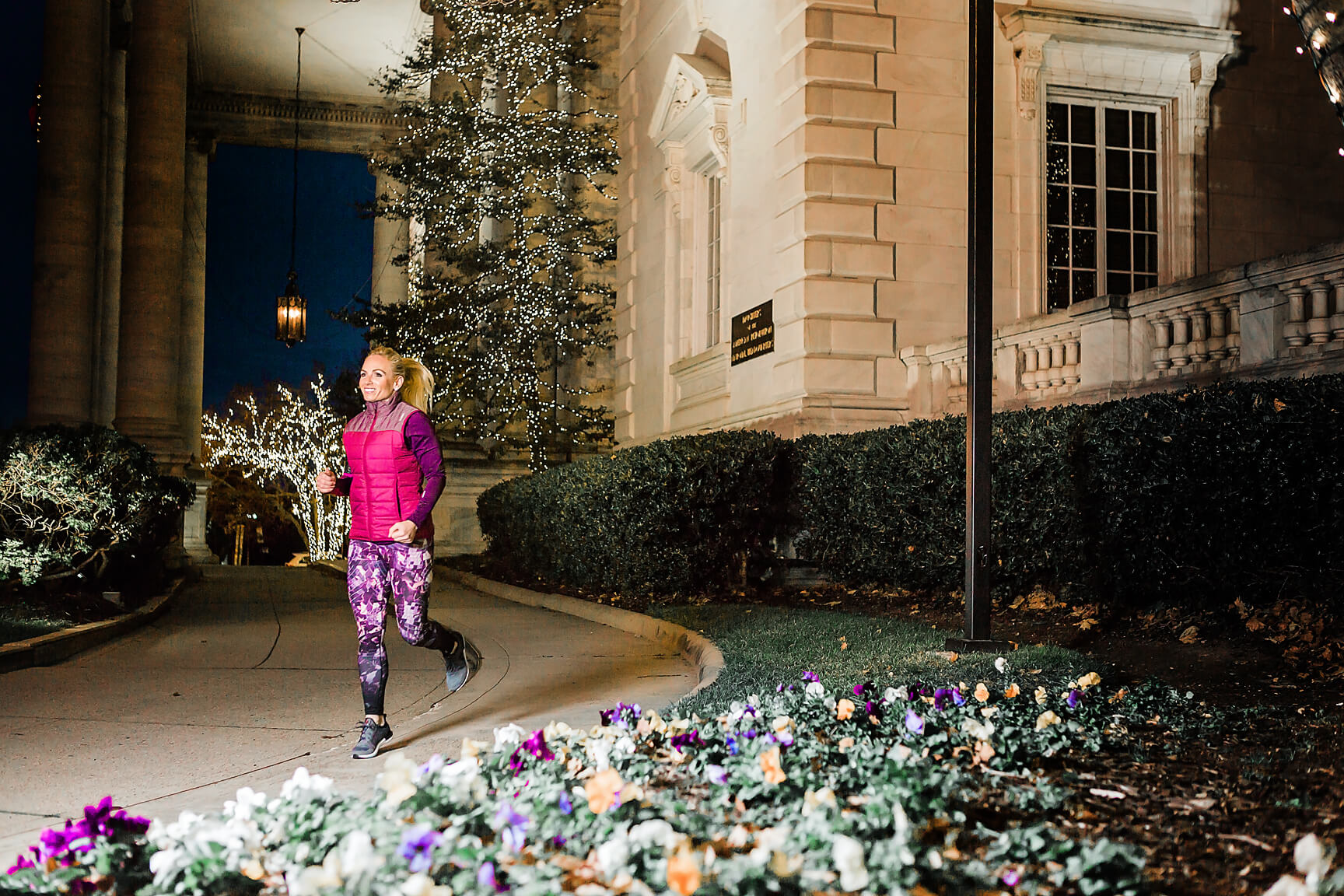 Coming from an Italian family, Reebok trainer Madeline Dolente is no stranger to elaborate holiday meals … and working them off.
"It is a pleasure to partake in my holiday meal, but I know I've got to get in extra exercise if I want to stay strong and lean," she says.
Dolente's favorite holiday route in the nation's capitol is a flat loop just more than four miles long.
Starting from the Renaissance Hotel, head down New York Avenue toward the White House. Make a left on 15th Street, then head down the Ellipse to the National Christmas Tree and onward toward the World War II Memorial.
Continue along the National Mall toward the Capitol building, then turn on Pennsylvania Avenue back toward the Renaissance Hotel to complete the loop.
Chicago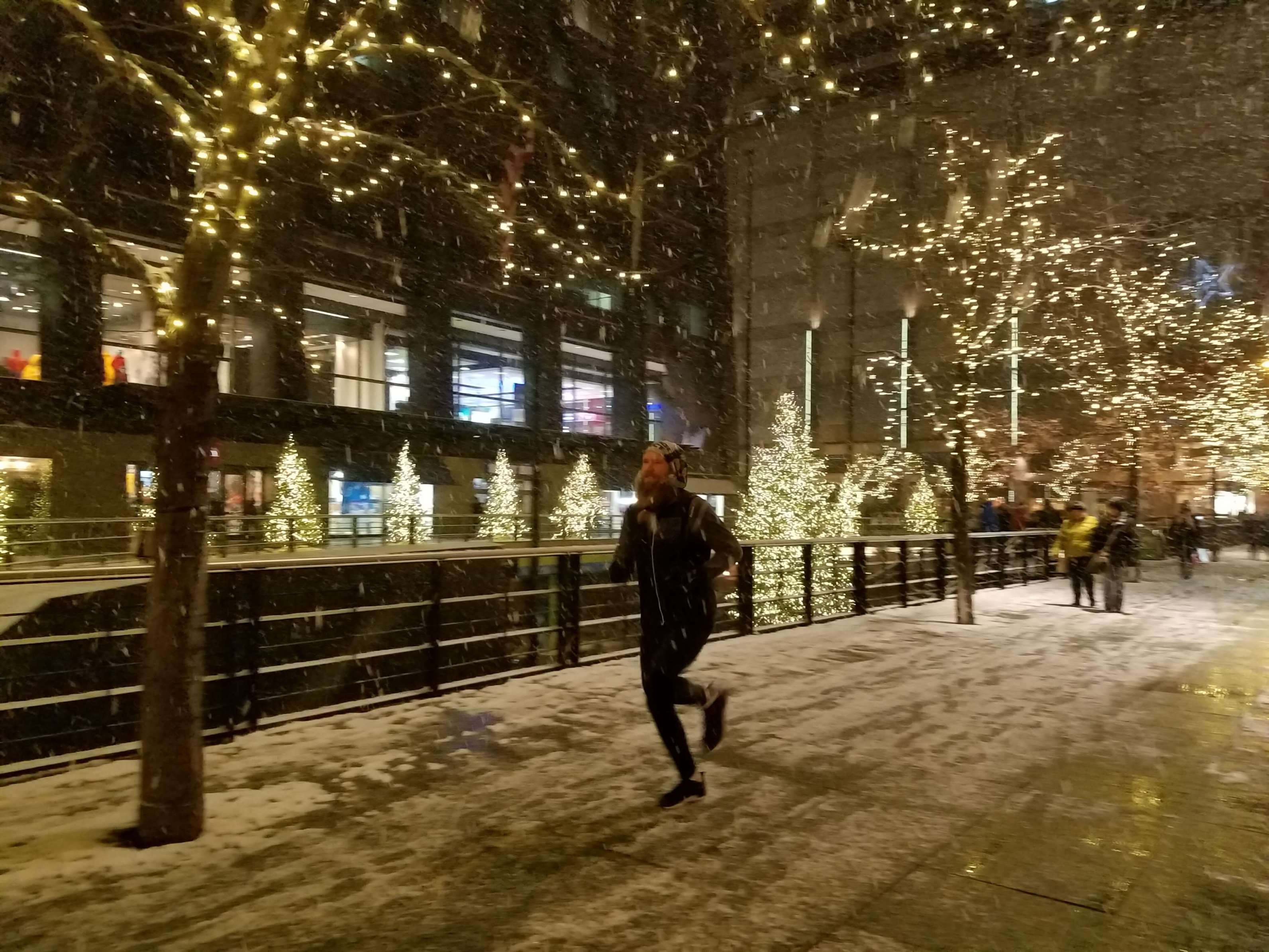 The Windy City's bitter weather can be intimidating, but there is nothing like a festive holiday display to entice winter runners outside.
"One of the things that motivates me to get outside every winter is when Chicago kicks off the holiday season by showcasing the lights, displays and ornamentation of parks and businesses throughout the city," says Chicago-based runner Chris Clark.
"It's important to me to stay active all year long so that both my mental and physical health remain top notch -- especially in the face of the depression that sometimes comes from shorter days and lack of sunlight."
Clark recommends a 5k route through Chicago to take in the spirit-lifting holiday lights.
Start your run at the Lincoln Park Zoo and exit at the southeast corner. Cross over Lake Shore Drive to the lakefront path via the bridge from Cannon Drive to the North Avenue Beach.
Head one mile south along the lakefront path to Oak Street Beach, crossing Lake Shore Drive to Michigan Avenue. Continue south along the Magnificent Mile to Wrigley Square and Chicago's 103rd annual Christmas tree.
For some extra distance or a small cool down run, head west down East Washington Street for half a mile to enjoy the Christkindlmarket in Daley Plaza.
Los Angeles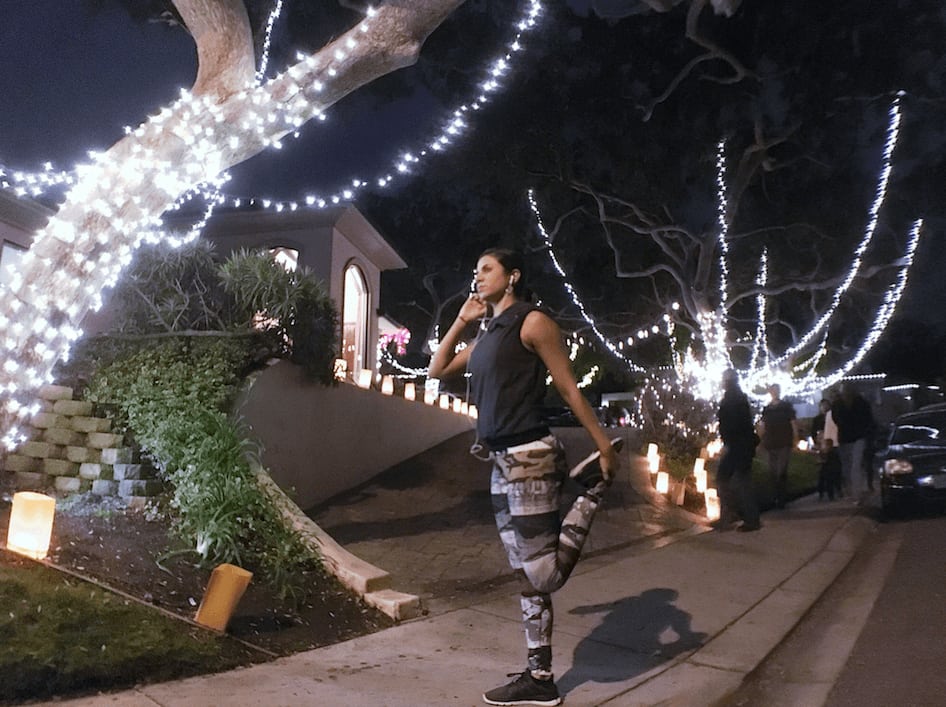 While holidays often bring on additional stress, there is nothing like a short jog through sunny Southern California to relax and lift your holiday spirits.
"Staying on top of my workout routine during the holidays is important for both my body and my mind," says Reebok Showroom manager Danielle Coderre. "With the stressors that come with this busy time of year, having the consistent release of a good workout is so good for the sanity."
Coderre recommends a 2.5-mile run around Sleepy Hollow Christmas Lights in Torrance for a perfect blend of Christmas and SoCal vibes.
Warm up with some stair climbs at Avenue C, and then continue south on the Esplanade to Avenue I.
Turn east on Avenue I until you hit Palos Verdes Boulevard. From there, head north and turn right on Gertruda Avenue to enter the Sleepy Hollow neighborhood.
Continue onto Avenue H, which becomes Doris Way as it winds through the epic light displays.
Houston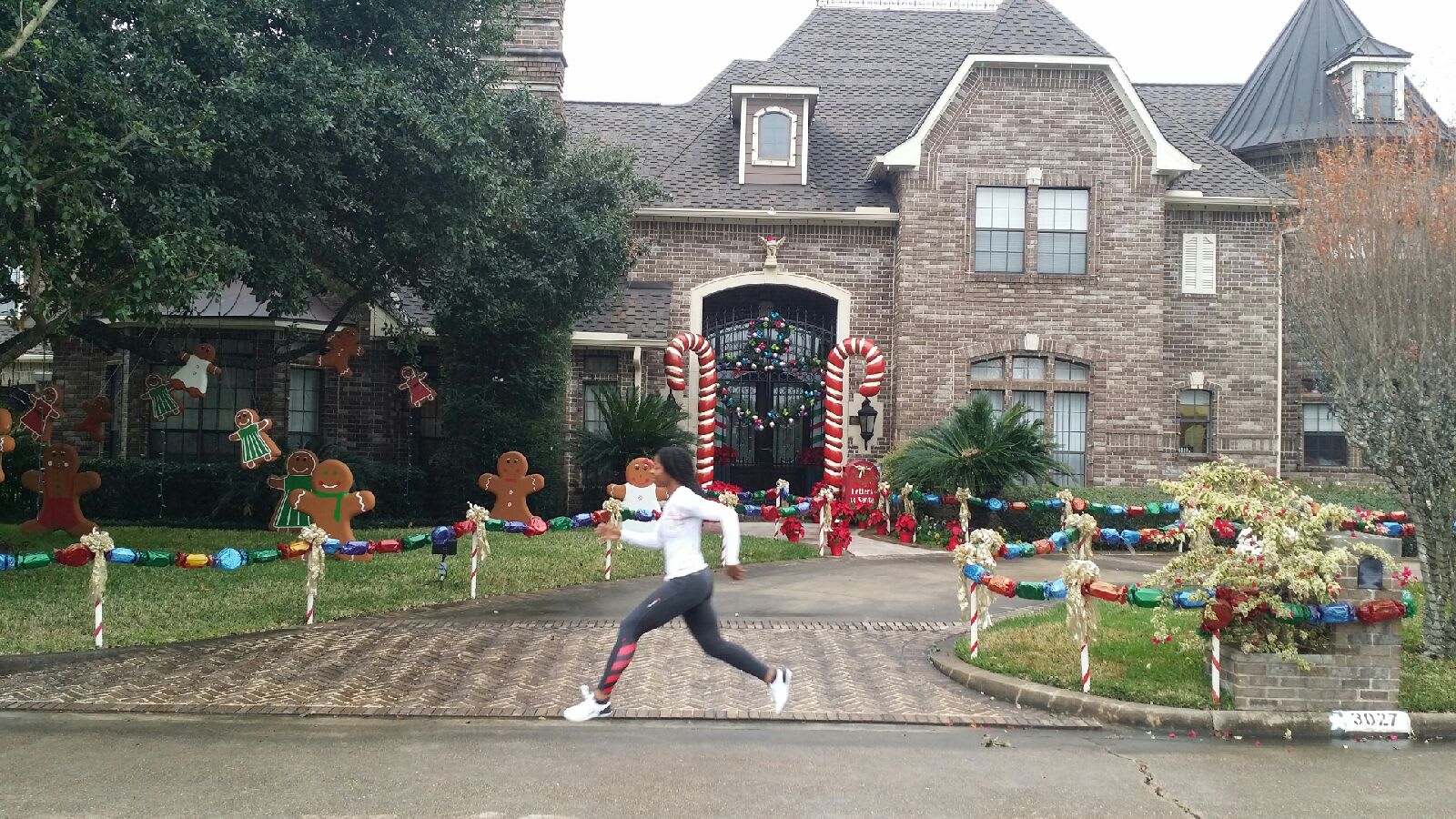 Joy Diggs of Digg Deep Fitness gets a jump on her fitness resolutions by starting before the New Year.
"Many may view the holiday season as time off," says Diggs. "I believe it is important to prioritize our fitness goals and continue working on them year-round. In fact, I use the holiday season as a head start on my goals for the New Year!"
She suggests heading to the Spring Shadows neighborhood, where the decked-out homes act as a motivator to get active this holiday season.
Start your run at the entry of the Spring Shadows neighborhood on Kemp Forest Drive and run until you reach Quincannon Lane. Make a right and head toward the lights.
The highlight is 3027 Quincannon Lane, which has transformed itself into a life-sized Candy Cane Lane, complete with giant candy canes, gingerbread men, lollipops and other holiday sweets.
Atlanta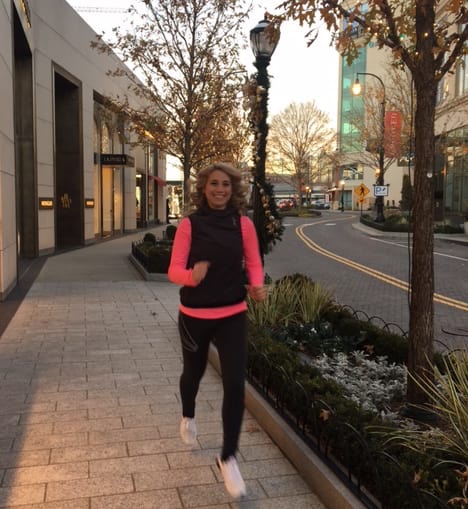 Atlanta-based runner Meghan Dondero recommends the popular Peachtree Road route to take in the best holiday lights.
"Some of my favorite city runs are along the Peachtree Road that runs through all the bustling neighborhoods in Atlanta," says Dondero.
"The Streets of Buckhead are always lit up and full of life this time of year, and even if I have to pause my run for traffic lights, it's always a nice break to soak in the gorgeous holiday lights all around me."
Start your run at Lenox Mall and run southbound on Peachtree Road, which will take you through the streets of Buckhead and several festive Atlanta neighborhoods.
Where do you get your festive fitness fix in your city? Let us know by tweeting us @Reebok !