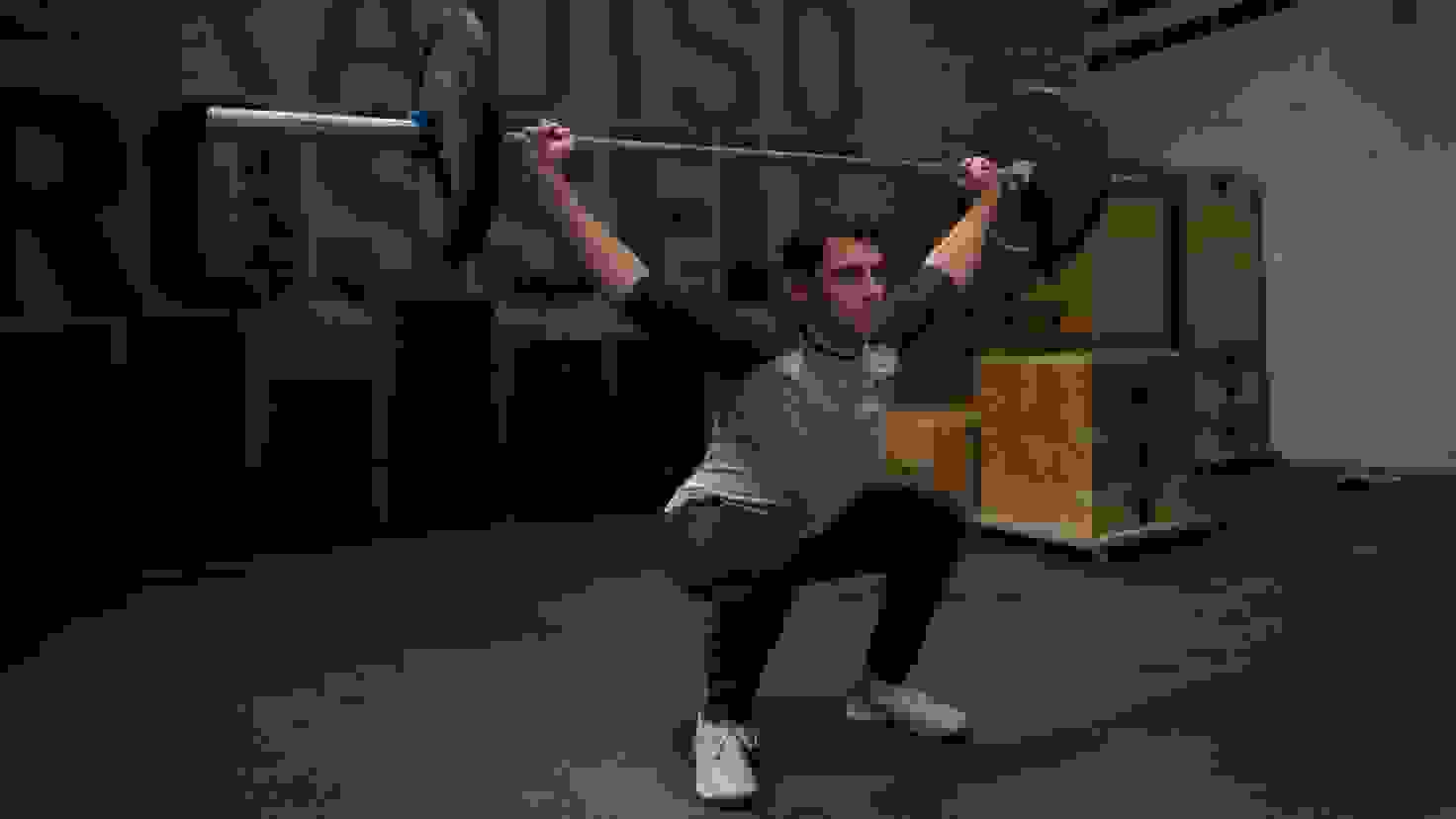 Actor Max Greenfield Is Ready for the Open, Just Not Thrusters
Most of the world knows Max Greenfield as the actor who plays the feisty, quick-witted Schmidt on Fox's hit comedy New Girl.
The individuals who work out at BRICK Los Angeles, however, know a different "Greenfield." They know him as a toes-to-bar-loving, longstanding member of their CrossFit community.
And like most members of the community, Greenfield is preparing – both physically and mentally – for the 2017 Reebok CrossFit Games Open which kicks off on February 23.
Greenfield began CrossFit in 2010, just shy of a year before the Open was introduced in 2011.
"I've done every Open," says Greenfield with pride. "They're so much fun!"
I've done every Open. They're so much fun!
Like most, Greenfield does not register for the Open with the intention of qualifying for Regionals or punching his ticket to the Games. He views the weekly workouts as a chance to test how his fitness has improved over the previous year.
"Every once in a while you'll show up and think, 'You know, I'm feeling pretty good today. Let's lift a little heavier.' And then you end up being like, 'I can't believe how much stronger I am than I was before!'"
Greenfield says that it's more than just hours in the gym that lead to these feats of strength in the Open each year; it's the energy that comes from an entire community working out together and encouraging one another that sets the Open apart.
During this time, all athletes – regardless of whether they're Games-bound or just picked up a barbell for the first time a month before – perform a variation of the same workout.
"One thing that is hard to articulate to people who aren't doing CrossFit is how powerful the community is, and for me, how important it is to have that community and to work out with that community, and how much harder I work," says Greenfield.
One thing that is hard to articulate to people who aren't doing CrossFit is how powerful the community is.
"Having been a part of the Open since the beginning and knowing that I never even had close to a shot at making it to Regionals, what I love is watching it really evolve and understanding how the competition has gotten so much more intense and how the athletes have gotten so much better."
Greenfield is already registered and #intheopen for the 2017 season.
"I just hope that they don't do the thruster and burpee workout again," he says, referring to Open workout 14.5, which was repeated for 16.5.
"There are some workouts that I look at and am just like, 'This is going to be awful.' That's one of them," he says.
Greenfield is quick to add to that statement, though: "Then there are some workouts where I'm like, 'Well if I can make it to the end … it feels so good to surprise yourself.'"
So which movement is Greenfield hoping to see programmed in 17.1 (cough, cough, Dave Castro)?
"I like the toes-to-bar, double-unders situation," he says. "Anything overhead scares me."
It's not too late to register for the 2017 Reebok CrossFit Games Open. Click here to sign up, and tweet @Reebok to let us know which movements you're hoping to see programmed.