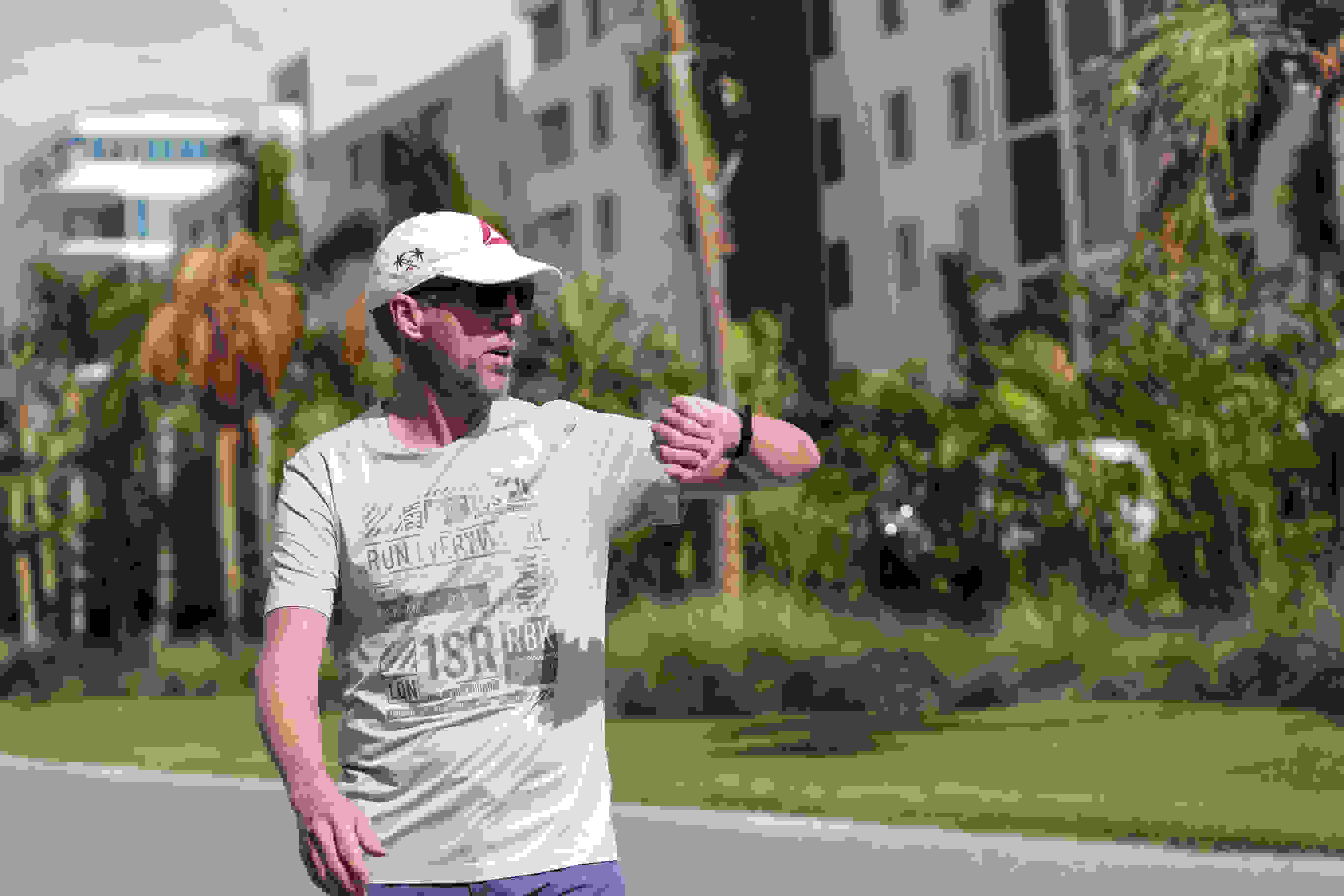 Endurance Coach Chris Hinshaw's Hands Point to Progress
Behind every successful athlete is a coach, and for the CrossFit community's biggest names, it is endurance coach Chris Hinshaw who has proven indispensible in guiding them to the top of the sport.
For Hinshaw, his fundamental coaching tools are his hands.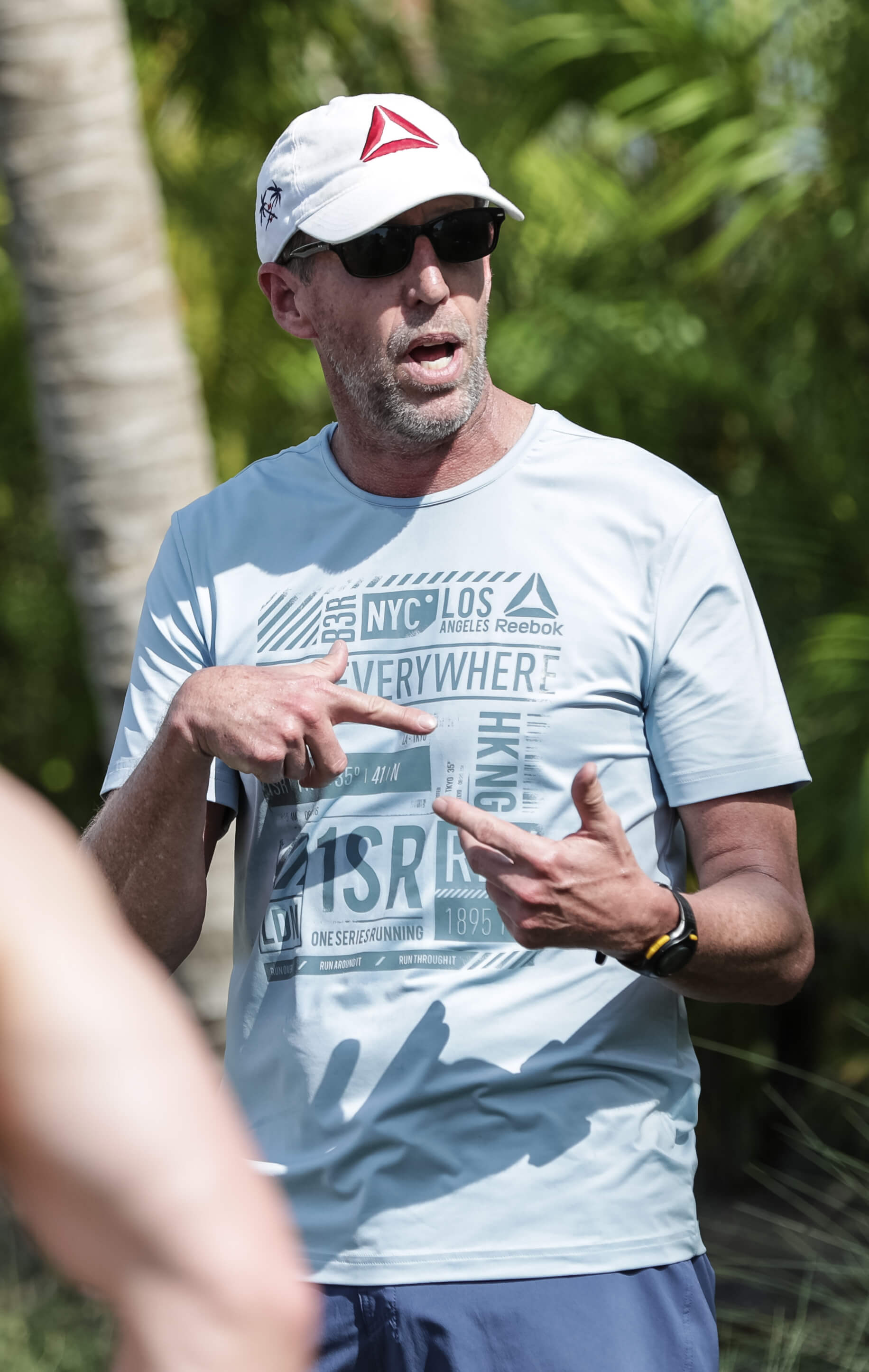 "As a coach, it's interesting when I see photos of myself because I am non-stop pointing," he says. "I am very expressive in my expectations. I put a lot of time into my workouts and decision-making into my workouts."
Hinshaw is part of Reebok's 2017 brand campaign, highlighted by the emotional spot, 'Hands' – an evolution of the company's "Be More Human" platform. The campaign highlights how our hands tell the stories of our effort and hard work, successes and failures, and dedication to improvement.
A quick scroll through his Instagram feed reveals the same image over and over again: Hinshaw with one arm outstretched, pointing and encouraging his athletes. The image has become so ubiquitous that many of his photos include the hashtag #fingerpointfriday.
"My fingers are all splayed out all the time, and you can see this tension in my hand," he says. "It's always giving direction."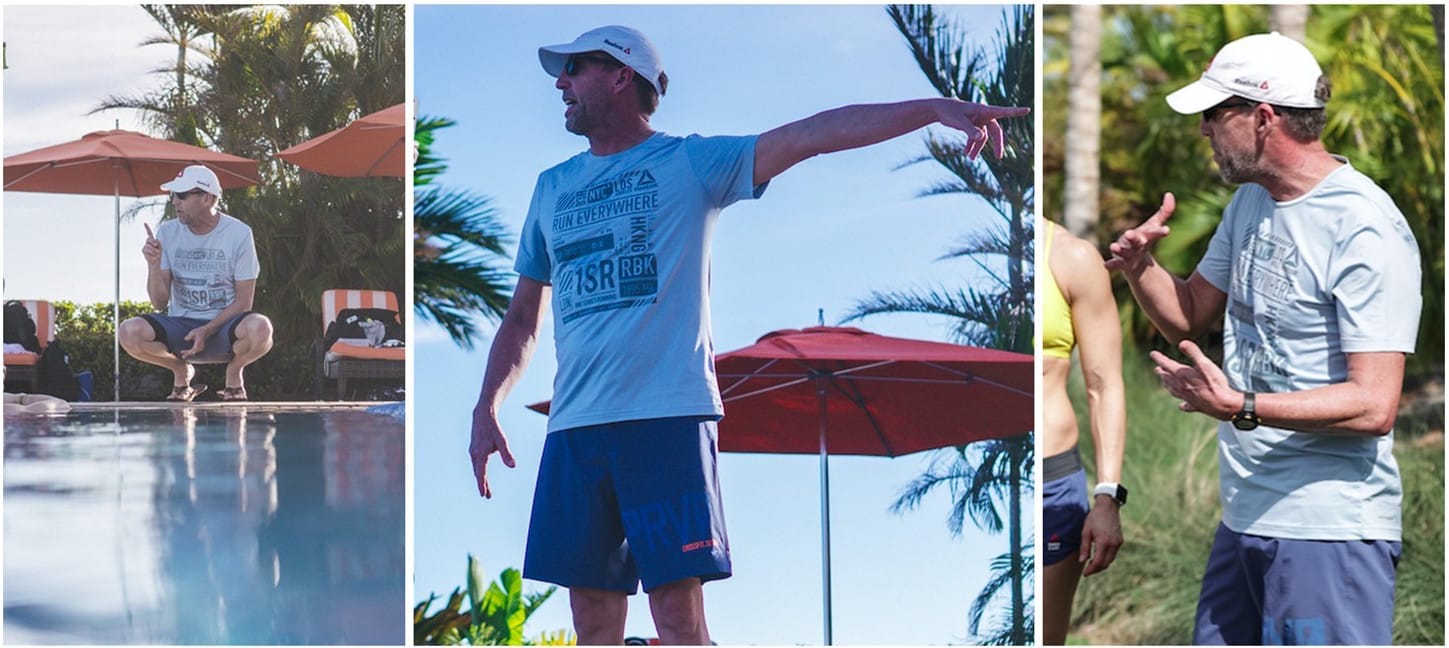 Hinshaw's direction has proven invaluable for his accomplished athletes, who have won the Reebok CrossFit Games multiple times and have even more victories at the Open and Regional levels.
CrossFit legends Rich Froning and Katrin Davidsdottir, as well as Jason Khalipa, Camille Leblanc-Bazinet and Tia-Clair Toomey all count Hinshaw as their coach.
Given that most of his athletes focus on functional training rather than solely endurance training, much of Hinshaw's coaching philosophy revolves around the concept of efficiency. Regardless of the level of athlete, Hinshaw makes sure whatever workout he assigns them gives them the maximum benefit.
"I respect people's willingness to come to me and trust me to help them develop their fitness," he says. "When we go out and do something, I want to make sure my directions and what we are trying to accomplish are crystal clear. "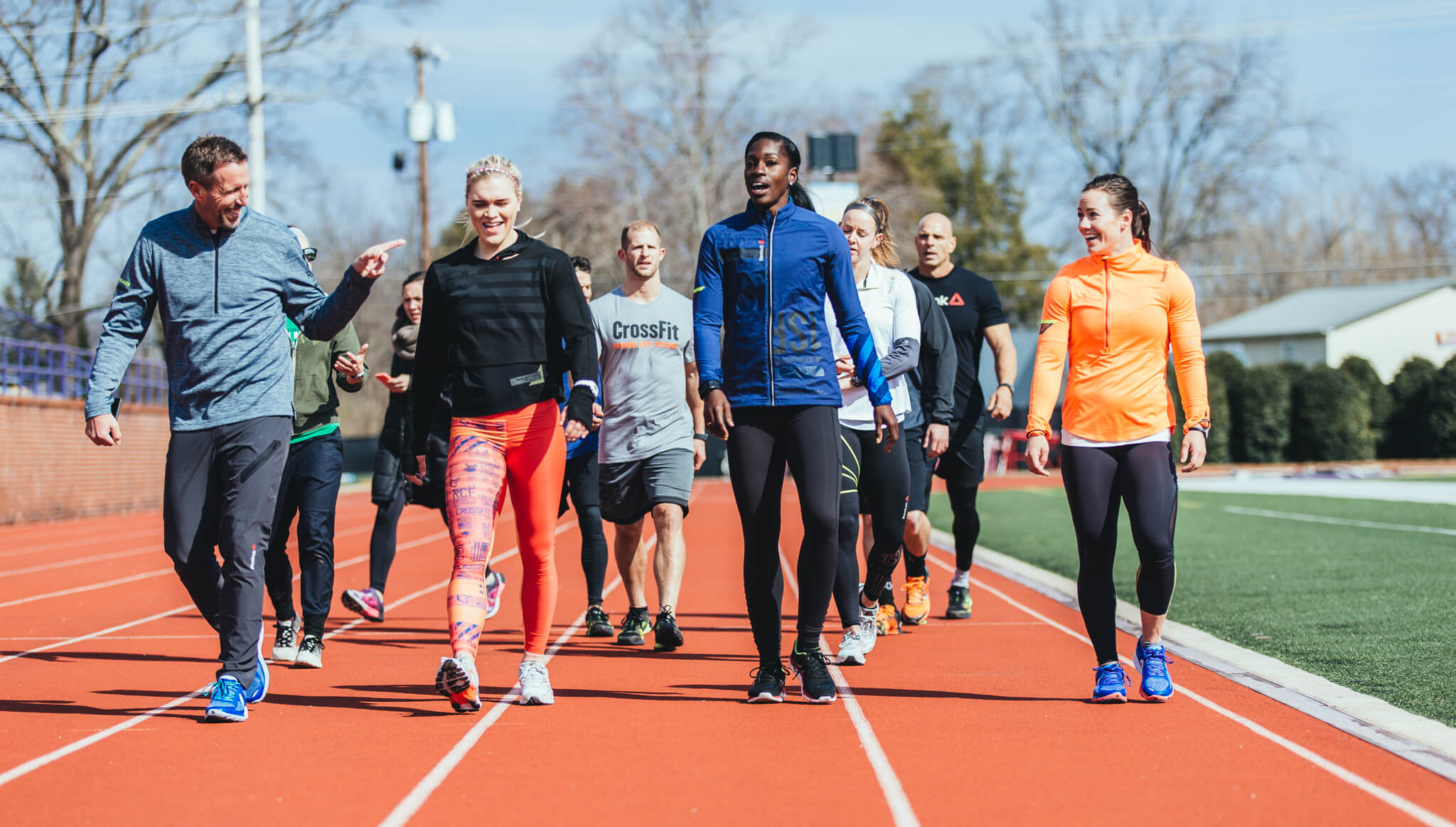 That mutual respect is something Hinshaw seeks in all of his athletes. While Hinshaw's most notable athletes are Reebok CrossFit Games champions, he coaches all ability levels, and when deciding to take on an athlete, he looks for one attribute: coachability.
"I get frustrated by athletes that have zero interest in the knowledge behind what we're trying to accomplish," he says. "Those athletes may be naturally gifted, but at the end of the day without that knowledge they're never going to build any level of confidence. Without confidence, when I'm gone, I can't help them."
While his hands now help others pursue their athletic goals, that confidence played a fundamental role in Hinshaw's own growth as an athlete.
A former All-American swimmer, Hinshaw competed as a professional triathlete for six years and notched several top international finishes, including 2nd place overall at the Hawaiian Ironman World Championships.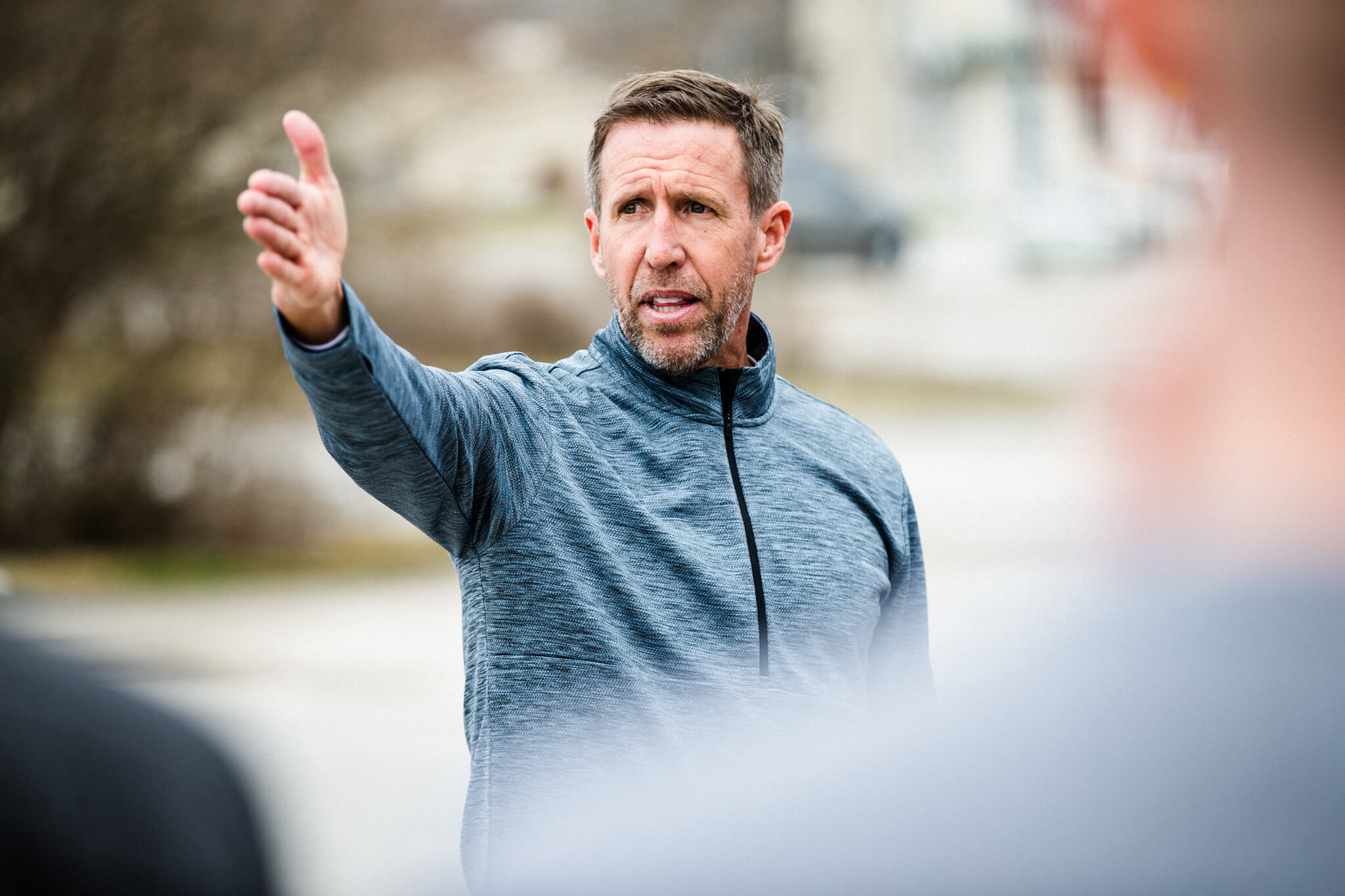 When Hinshaw first started triathlons, he was terrified of biking, and an accident during a training ride that busted both wheels and forced him to walk more than 20 miles home in his biking cleats left a mark on his psyche.
"It took me a long time to build the confidence, and my hands were such a big part of that," he says. "Early on, I gripped the bars so tight that my hands would go numb. But I did develop an ability over time to control the bicycle to do things that I never thought I could."
What was once a daunting skill developed into a major strength as his confidence increased.
"I was a good swimmer in the sport of triathlon, but I was a terrible runner," he says. "My strength which I developed and was totally a surprise was my ability to ride a bike."
That sense of accomplishment and confidence in developing the skill proved fundamental to his success, and he now strives to develop the same in the athletes he coaches.
"That was the thing that I was most proud of, and it was only something for me," he says. "I went from something where I wasn't confident, I was super hesitant, and I turned it into a strength I didn't have before."
How do your hands tell your story? Let us know by tweeting @Reebok and tagging #BeMoreHuman.