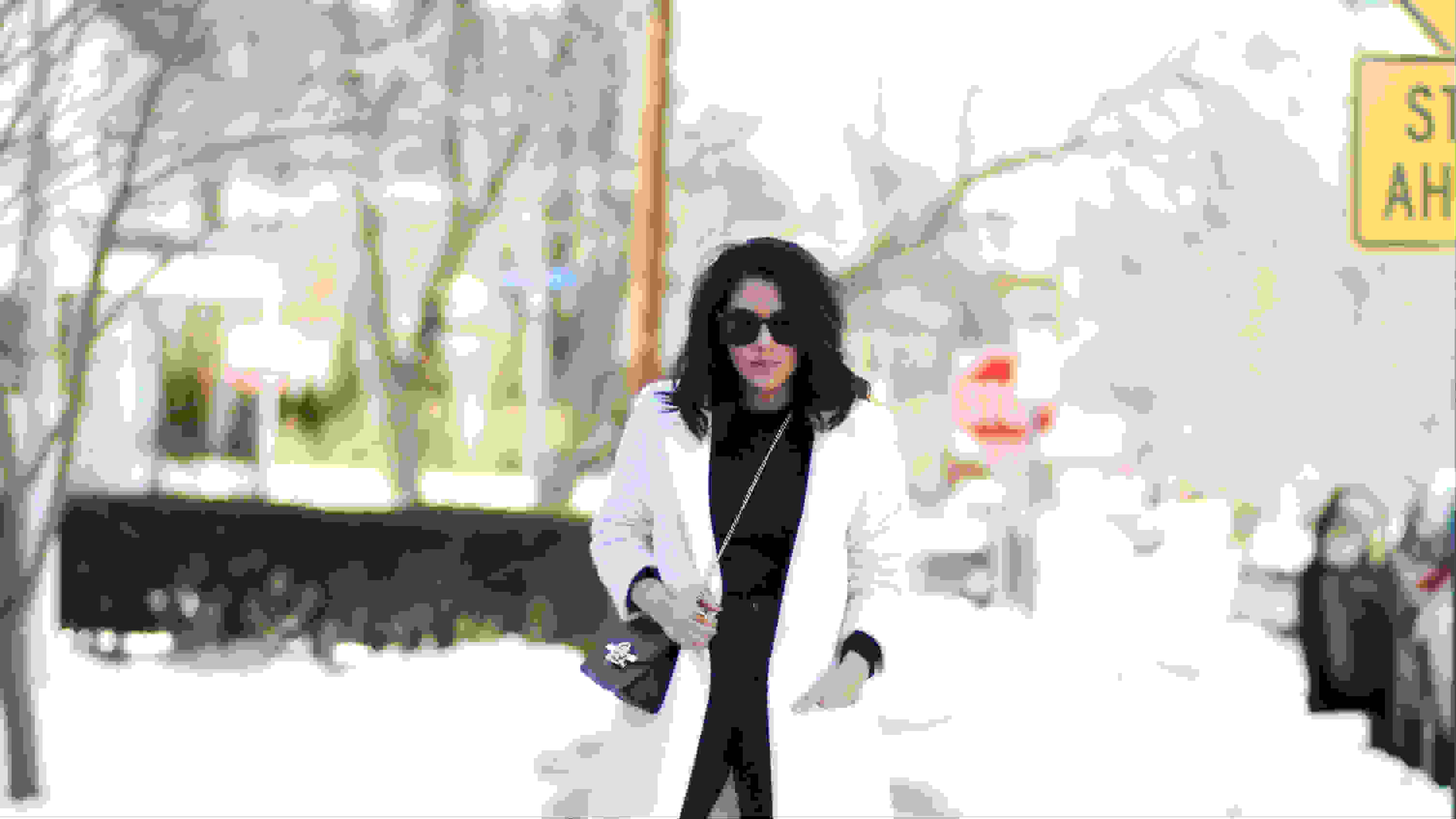 3 Outfit Ideas for Your White Sneakers
There are trends that come and go and ones that become classics. We can all agree the black and white trend is one that's stuck around.
A perfect ode to March where Spring hasn't quite sprung yet and Winter is still lingering, mixing up your black and white apparel is the perfect in-between-seasons outfit.
"I'm constantly reaching for black denim and black moto jackets or white sneakers and white tops," says Instagram photographer and fashion blogger Natalie Caez, of the account @NatyMichele.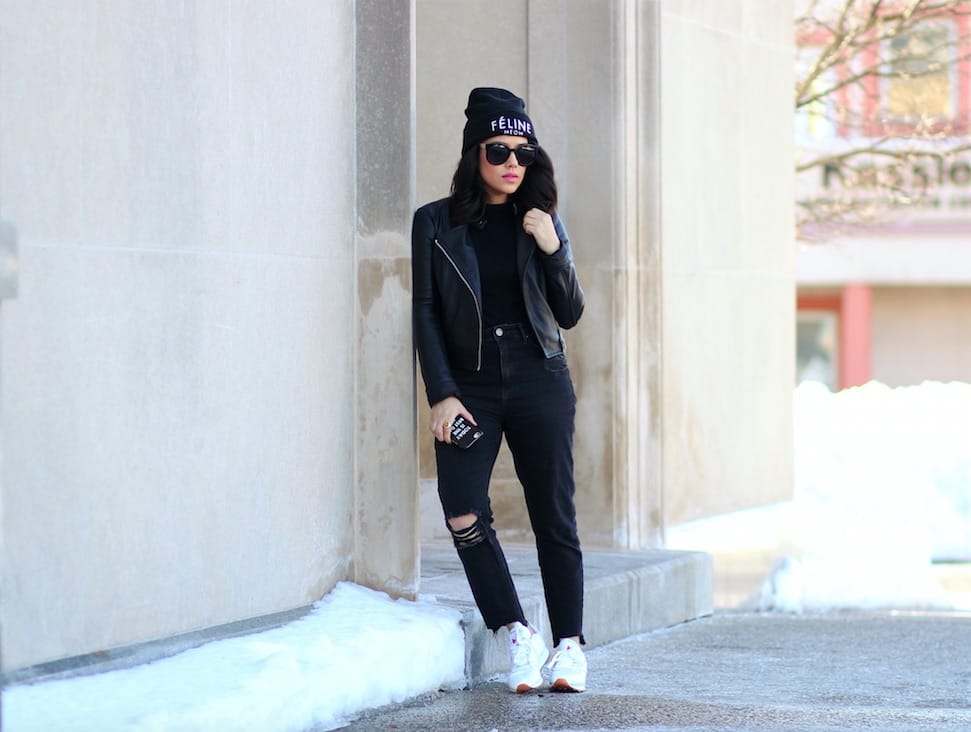 Whether it's a basic white blouse that becomes your default work top or a chic black mini skirt that you're rocking on the weekend, everyone has black and white staples in his or her closet.
"Just like the black and white trend, Classic Leather shoes are timeless," she says. "They can seriously be worn with just about anything."
When asked her favorite ways to incorporate black and white into her style, Caez says it's her go-to choice.
"Honestly, pretty much every single outfit that I wear has one of the two colors mixed in somehow," she says.
But why do black and white work so well together? Caez says it's because it allows you so many options to style up your look and accessorize.
"They're both classic neutral colors that are so versatile to style."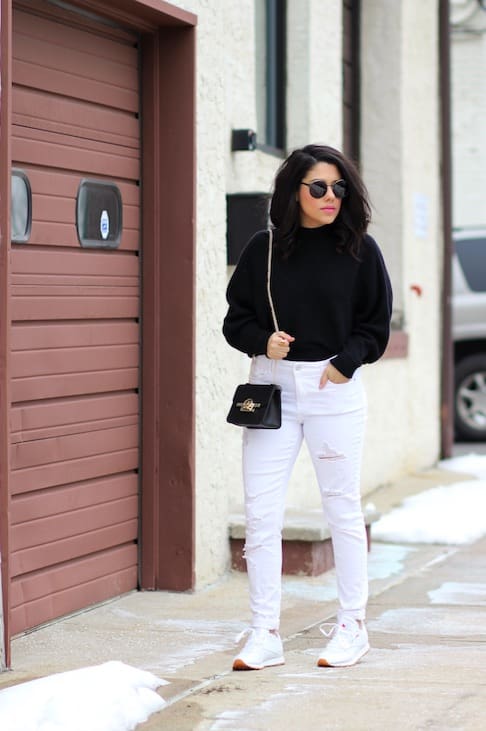 Pairing sneakers with your black and white staples really pulls together the look and gives you room to play with your style.
"It's fun to mix and match them with unexpected pieces," she says. "I love the whole 'effortless yet still put together' vibe they bring to my looks."
When ask her key pieces she likes to pair with sneakers, Caez says she has a few favorites.
"I especially love pairing sneakers with ripped denim, sweaters, bomber and moto jackets" she says. "My go-to for most of the winter season was wearing sneakers with a long coat and a beanie."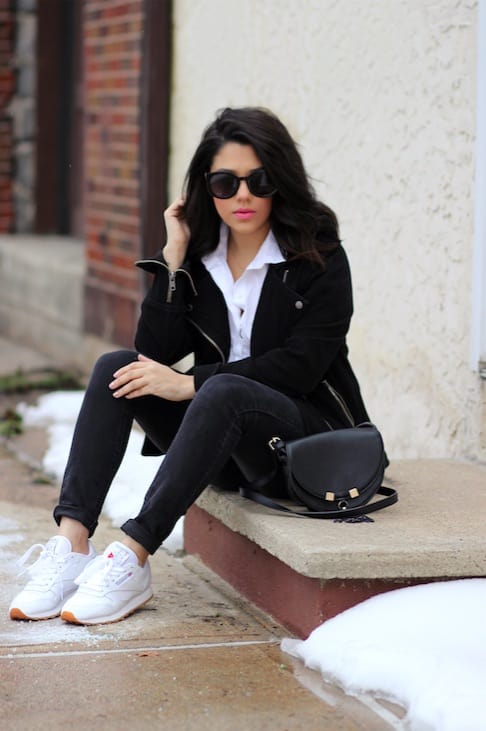 Caez says when it comes to the black and white trend you could opt for a pair of heels, but for her, as a girl on-the-go, the clean white sneakers are the perfect fit.
"I have a very on-the-go lifestyle and because of that, I definitely want to reach for sneakers over anything else, especially during the day," she says. "They're easy to wear and no fuss is involved.Comfort is key!"
As sneaker style continues to trend, Caez says there is a very specific reason why white sneakers in particular still remain a top pick for many.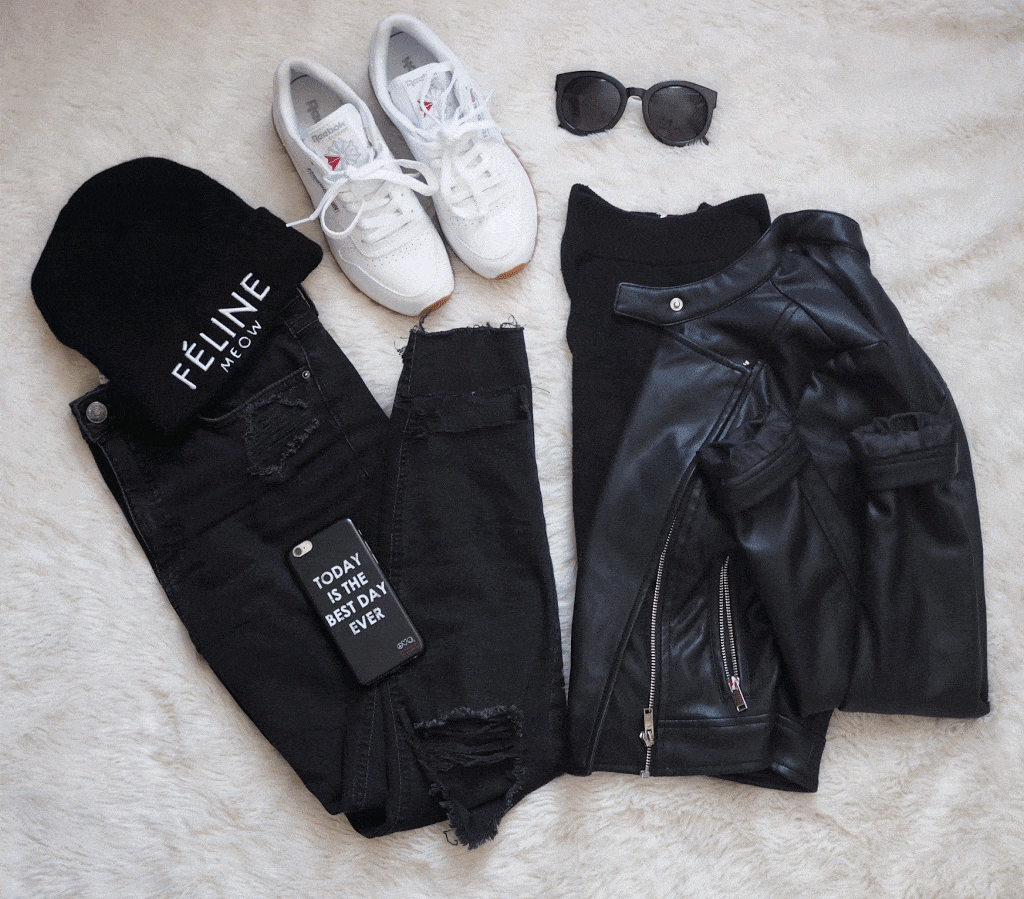 "It's a relatable trend for most women," she says. "I think it's so popular because it allows us to be comfortable without sacrificing style," she says.
Caez says just like the black and white trend, white sneakers are the perfect accessory for a trend that's here to stay.
"I think they work as a great statement shoe," she says.
"It doesn't matter what year we are in, they're one of those pieces that I don't see going out of style ever."
How are you styling your white sneakers? Tweet @ReebokClassics and show us!