A Walk of Art
Reebok teamed up with Artists For Humanity (AFH), a Boston-based nonprofit that enables social change for under-resourced youth, to give three young adults an opportunity to tell their stories and express their creativity through shoes.
After submitting designs, three artists were chosen to win the ultimate prize. Their designs would be featured on Reebok Classics silhouettes as a collection, produced and sold in stores.

The winners? Thornton 'Sparticus' Nguyen, Jonathan 'Pineapple' Tejeda and Jonathan Vergara.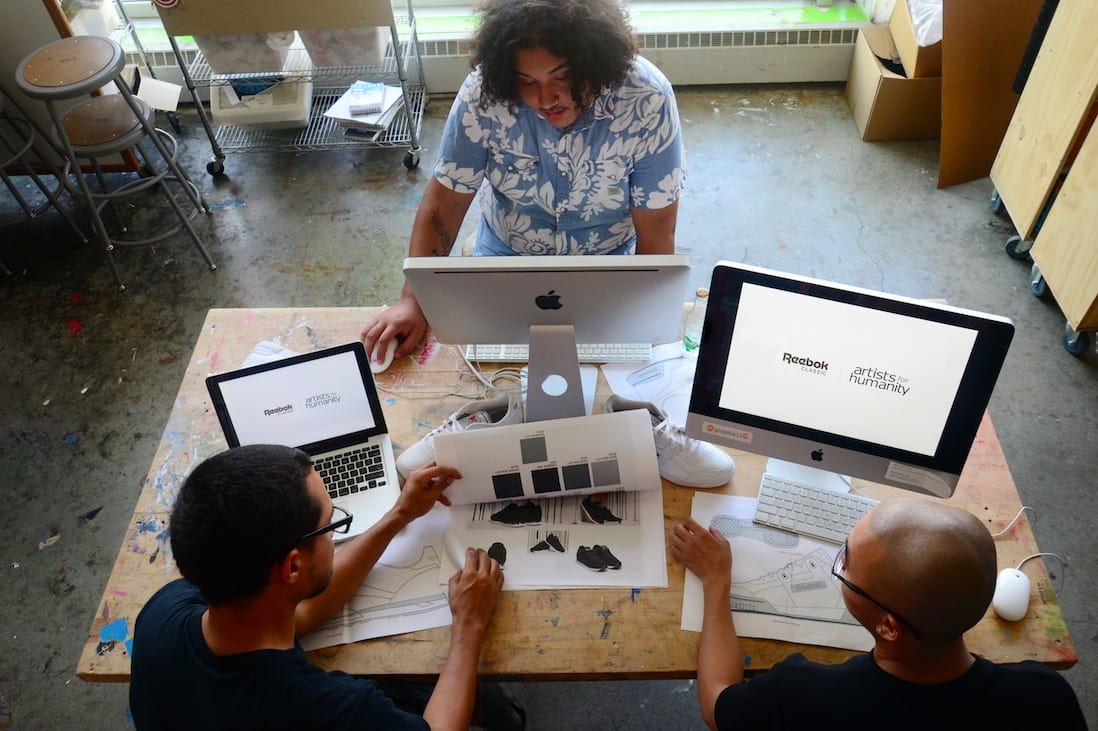 To top it all off, all three artists will be together when their shoes are released to the public at Reebok Union Square in New York City on April 7 and 8. They'll be designing Reebok Classic shoes inside the store and meeting the people who will be walking away with their art on their feet.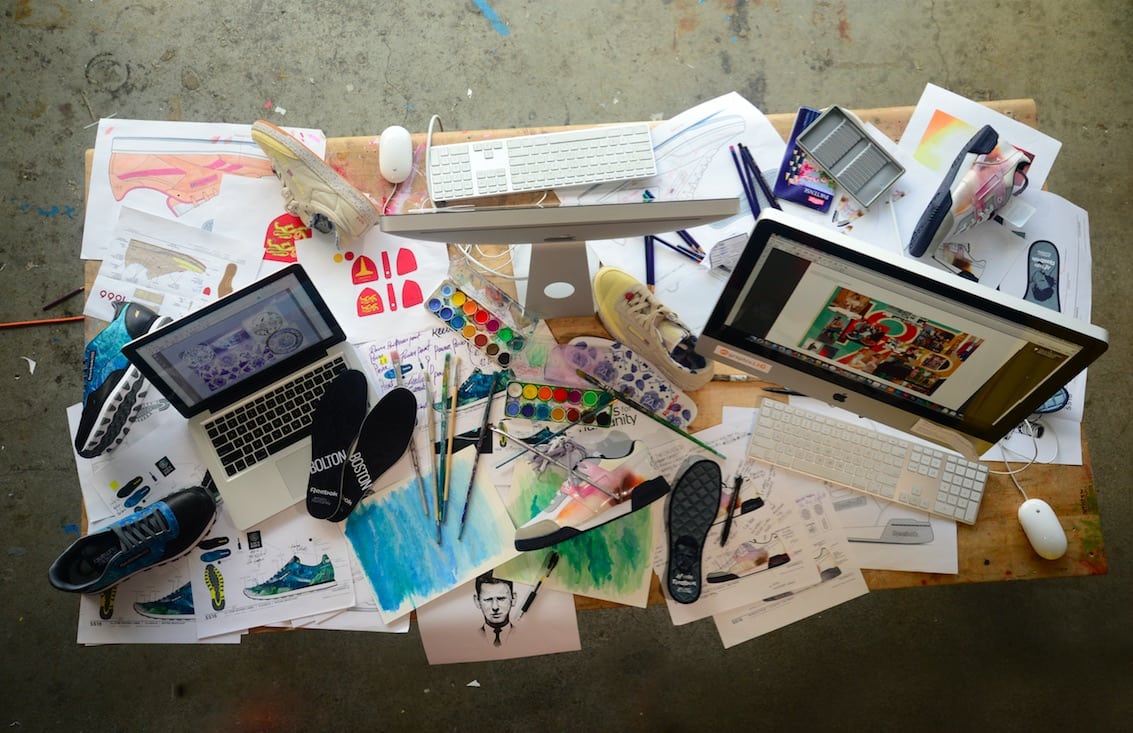 The Inspiration
The theme for the shoes was "Hijack Heritage," so Nguyen used the idea of exploration as inspiration for the design of the Workout Plus shoe.
"I conducted research to anticipate the year 2017 would be about extraterrestrial existence," he says. "The scenery of the puff of smoke leaving Earth (struggle clouds) lifts with it anticipation of the challenges ahead before proclaiming self-success as a goal for those who wear and walk in these designs."
Tejeda, who also worked with Kathleen 'Kat' Canola on the project, took his Club C shoe design in a totally different direction with a retro nod.
"My shoe design for Reebok was inspired by William The Conqueror's coat of arms," he says. "The red from the shield itself, the yellow from the two lions and blue from the claws were all incorporated into the shoe's design."
Vergara's blue hued Classic Leather shoe was inspired by geography, specifically Reebok's historic roots.
"My design was inspired by the geographical landscape surrounding Reebok's founding city, Bolton, in Northwest England and Reebok's current headquarters in Canton, Massachusetts," he says.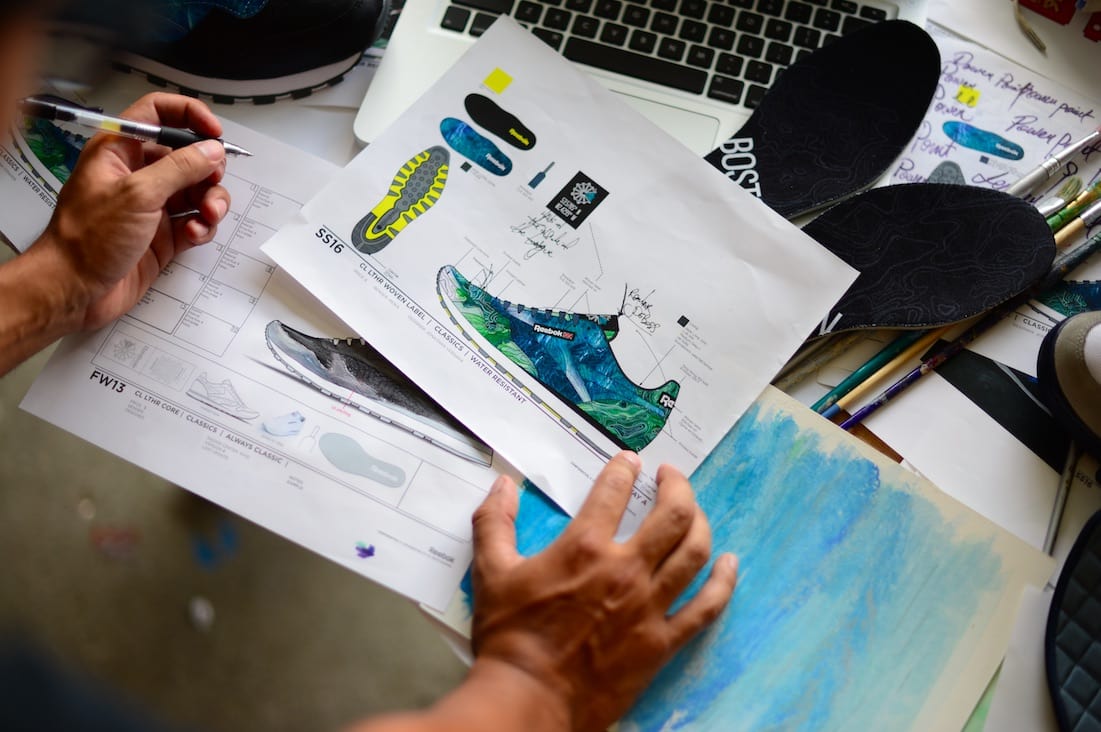 The Meaning of a Classic
With Reebok Classics heritage so heavily engrained in each design, it was a perfect fit for Vergara who loved Reebok Classics early on.
"The Classic Leather has always been a favorite of mine," he says. "The silhouette is clean, simple and versatile."
"Classic stands for timeless and precious. It's something that doesn't age and stands the test of time."
Tejeda had a similar sentiment, with a connection to Reebok that made his design mean so much more.
"It means a fulfilled dream," he says. "Growing up I always loved shoes and wanted to own all of the classic styles."
Nguyen makes a deeper connection with his art and Reebok Classics, leaving behind his mark with his design to inspire others.
"Classic means respecting the creative intentions from the past that will forever remain an emblem of success and inspiration for future generations," he says.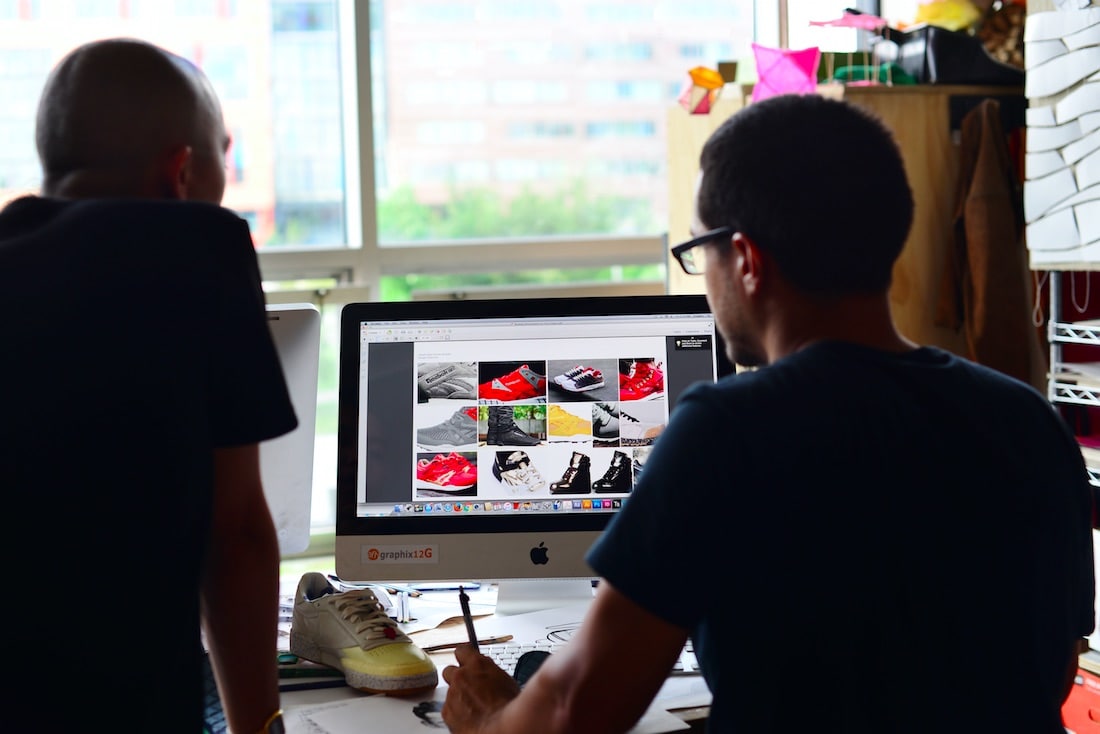 The Emotions
There's nothing like working on a project and seeing the final product come to life. Nguyen says the end result of his design on the shoe made him feel recognized.
"When I saw the first samples, I was speechless for five whole seconds," he says. "Reebok—which has a global identity, recognized by everyone—saw something in my story, my design. Essentially, they saw me."
Vergara's reaction was more of a realization of what he created and noticing the details of his work that now the whole world will get to appreciate.
"Seeing the sneaker for the first time was very exciting," he says. "Seeing the details was the best part. It's a tactile design that you come to appreciate the more you look at it."
But Tejeda's reaction to seeing his design was one we can all relate to.
"I have younger siblings and a niece and the feeling of holding my shoe was almost the same as holding one of my younger family members," he says. "Truthfully, I still can't believe it."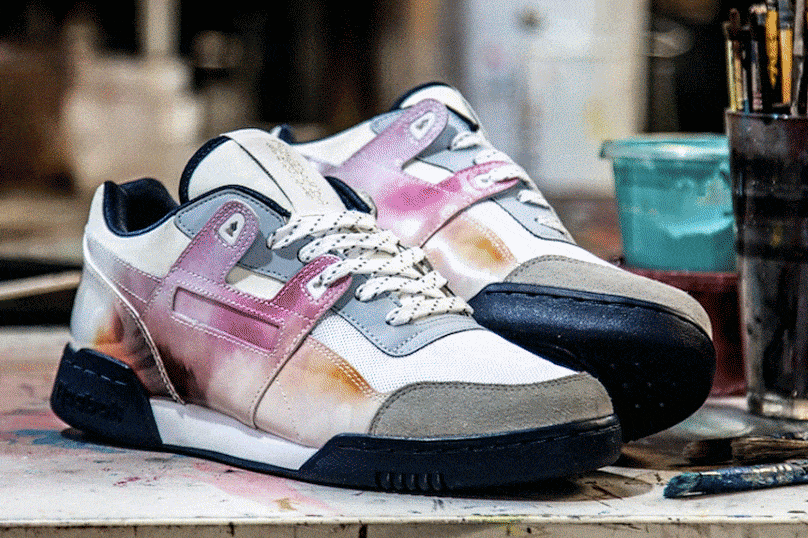 How would you design your own @ReebokClassics ? Tweet us a picture and show us!
The Artists For Humanity X Reebok Collection will be released on Friday April 7 at the Collection's Launch Event at Reebok Union Square as well as at Reebok Classics retailers worldwide.
The Reebok X AFH event on April 7 & 8 will include a DJ spinning, artists live painting, plus giveaways and the chance to enter to win to have your own custom sneaker design produced by Reebok! Click here for more info.