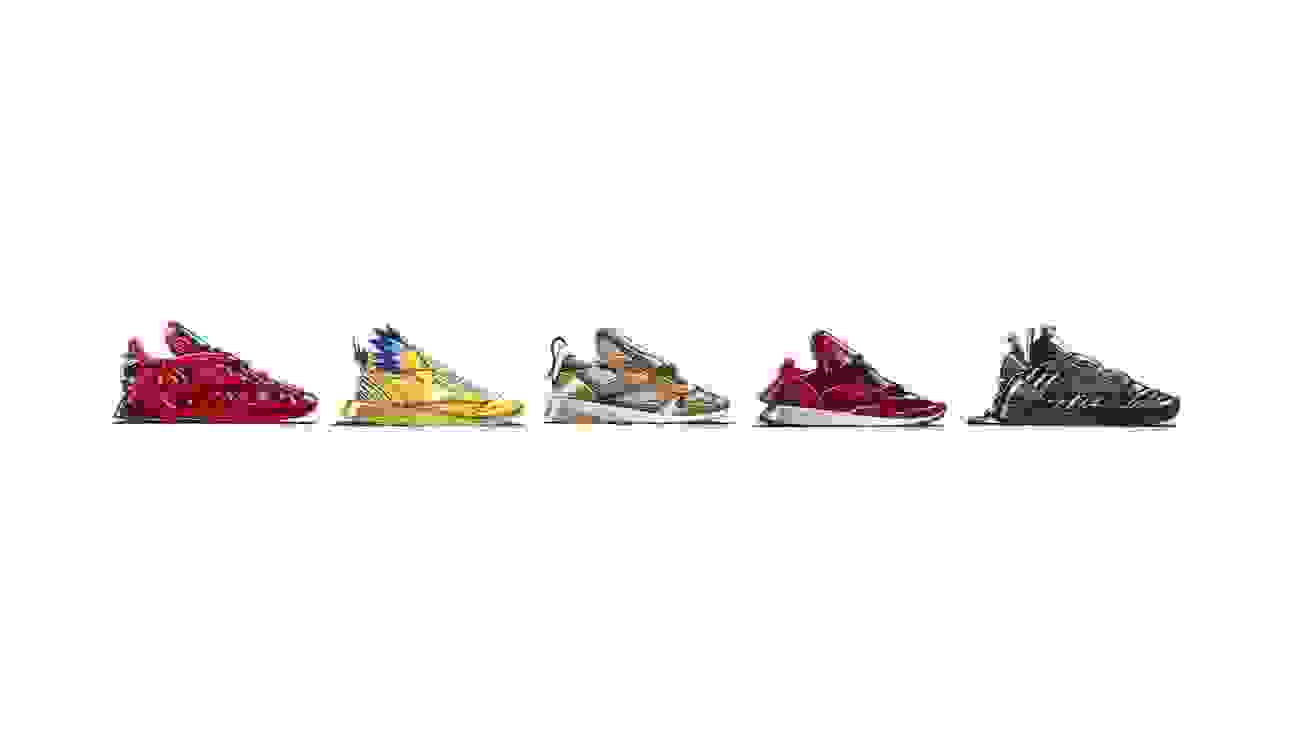 5 Red Carpet-Inspired Sneakers
Runways and red carpets often inspire streetwear looks. The glitz, the glam, the fashion risks; there's plenty there is no playing it safe and that's what make them so much fun to watch
People go to make a statement that's over the top. The jaw dropping ensembles are about pushing the limits, strategically chosen for maximum impact and measured on grand entrance potential.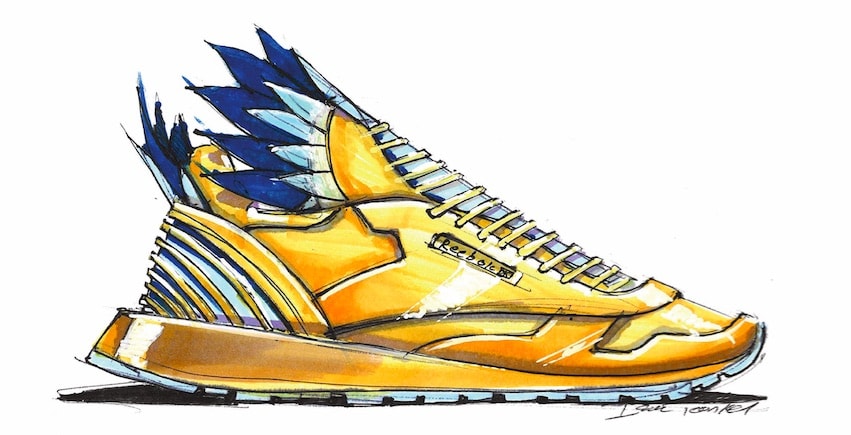 Knowing that the nights are truly a fashion exhibition all about self-expression and creativity, Reebok chose to honor that and put our own spin on things.
Using the Reebok Classic Leather shoe as the canvas, we worked with Isaac Toonkel from the Reebok Innovation team to reimagine the most glamorous and outrageous looks from one of fashion's biggest nights as sneakers.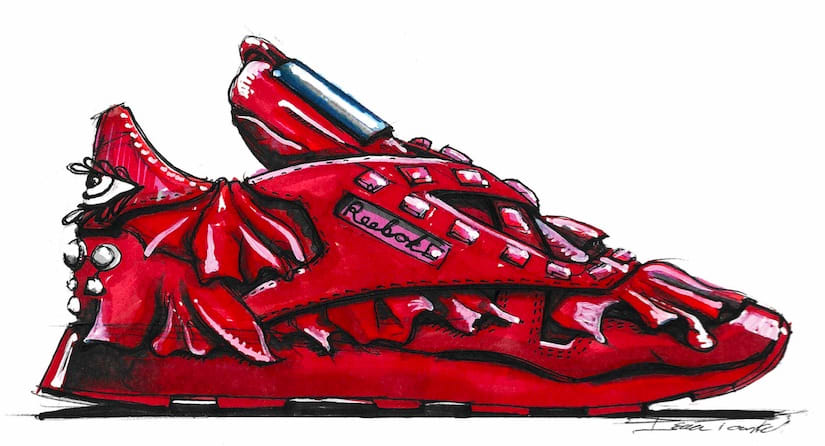 "The fashion pieces are always so breathtaking," he says. "It's a great source of inspiration for projects, in this case variants of the Classic Leather."
And Toonkel knew to expect plenty of inspiration before the red carpet even started.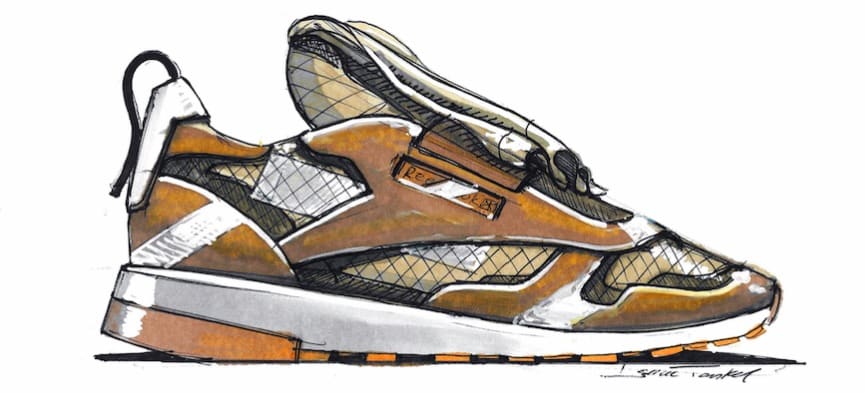 "This is a huge night for style and fashion," he says. "You can always expect wild outfits and costumes, so it was fun to use them as inspiration and a cool opportunity to bring Reebok's Classic Leather to life in a new way."
Using Reebok's Classic Leather silhouette for the designs made it easy for Toonkel's to create his elaborate sketches.
"The Classic Leather is a clean, white blank slate which means you can really add anything to it," he says.
"It is a nice timeless shoe that can easily be adapted for any creative endeavor. These designs are classic sneakers with a modern twist."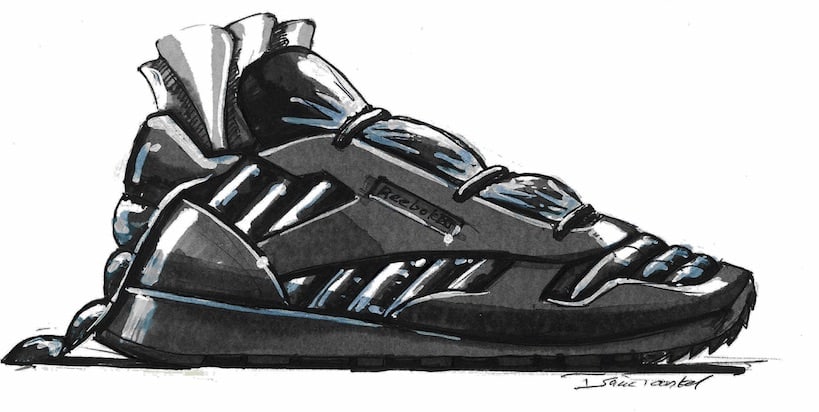 Toonkel says his favorite sketch is the one that was inspired by the most unique red carpet look.
"My favorite is the Classic Leather that was based on this black and white winter parka dress," he says. "The juxtaposition between the puffed upper and the Classic Leather shoes is fun and eccentric."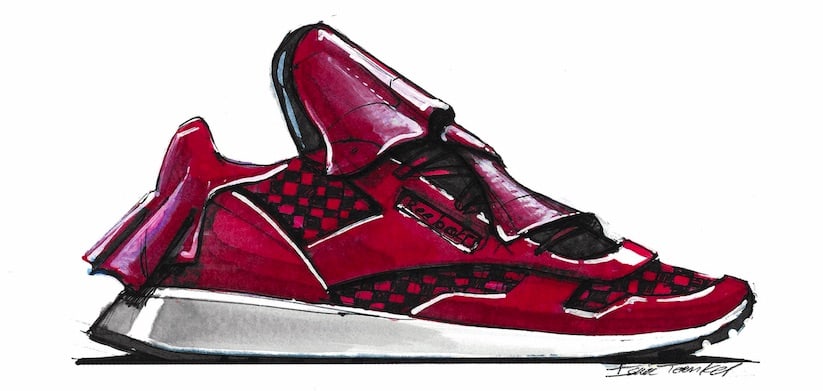 From cut out gowns, to sheer jumpsuits and outfits that are more costumes or could be considered actual artwork, no look was too crazy for the red carpet.
"I noticed a lot of exaggerated traditional garments," he says.
"I thought the long and trailing trench coats, cultural garments, and other jackets were interesting. There was a lot of bold color used as accents and over entire garments for polarizing affect, which helped inspire what I created."
What was your favorite red carpet look? Tweet @ReebokClassics and let us know!