How Weightlifting Taught One Woman to Trust Herself
"I want to lose weight."
We've all heard people say it. Many of us have said it ourselves. When asked what motivates an individual to hit the gym, it's a common response.
But what if it wasn't?
When it comes to working out, why has it become so commonplace to focus on what we want to lose rather than what we want to gain?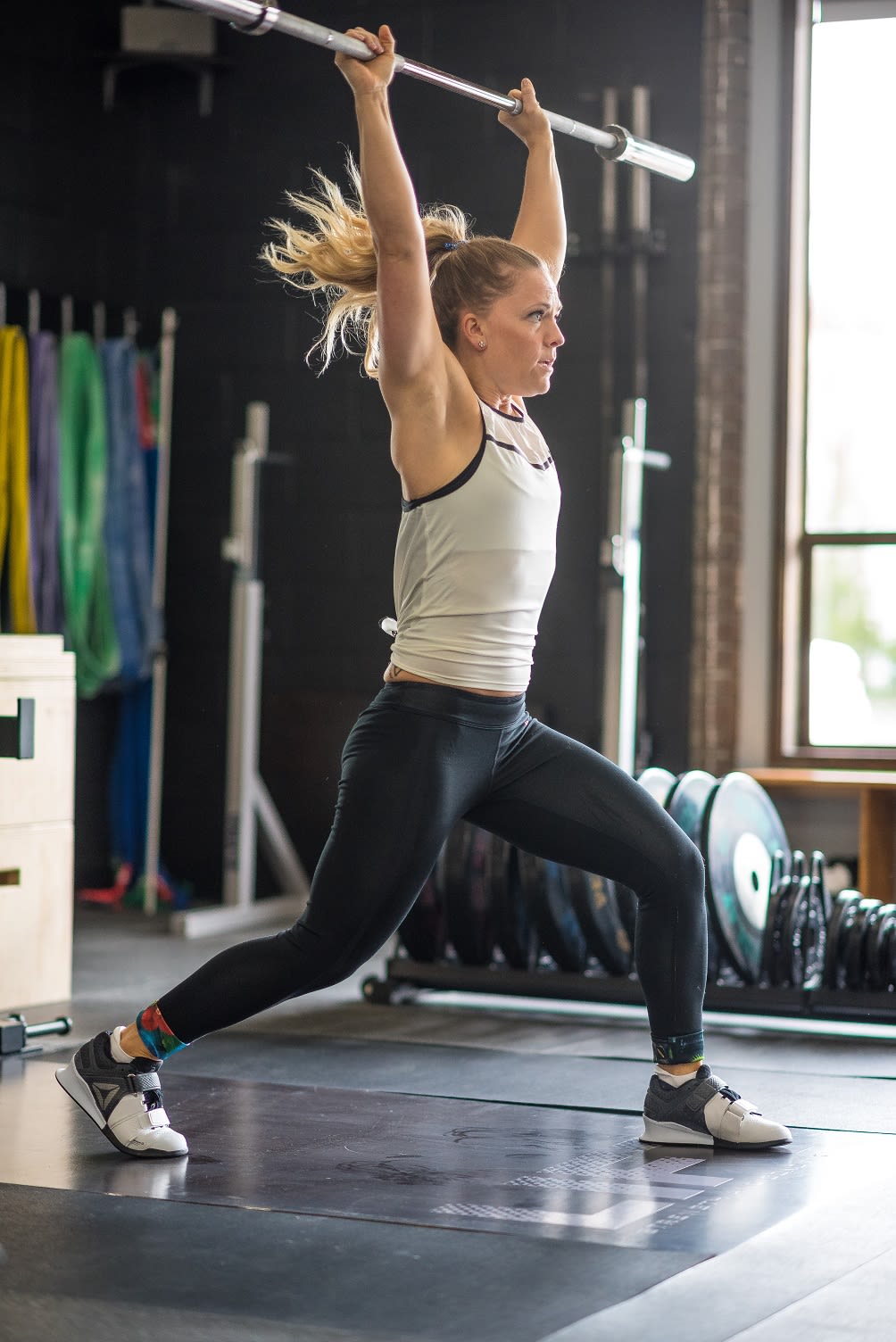 "It's tough to keep your mind focused," says Olympic weightlifter Morghan King. Competing in a weight-class sport, King could easily default into the category above, and yet she believes it's her laser focus on gains, not losses, that has propelled her to international success and ultimately helped her punch a ticket to Rio this past summer.
From the physical (muscle) to the mental (confidence), King breaks down three of the most important things she's gained from all those hours spent in the gym.
Gaining Confidence

"When I show up in a gym – not just my home gym but any gym – it's like this deep sigh of, 'Okay, I'm here. I know what to do in here,'" says King, who unequivocally references the gym as the place where she feels her most confident.
"I've played sports my whole life but when I graduated college with a graphic design degree, I thought I was done. I thought I was going to pursue the artist side of me and athletics would be a hobby," King continues.
"But I felt this hole; I felt like I was missing out on something so that's when I got back into fitness. It was such a confidence booster. It made me feel like I knew where I was supposed to be."
For King, it was at this time as she was falling back in love with fitness and gaining confidence from it, when weightlifting entered the equation.
Gaining Trust in Her Abilities

"It was 2011, and a friend of mine knew a guy who owned a CrossFit box," says King. "At the time, I was doing triathlons and half marathons and wasn't loving that I had to train for those alone; I had done a lot of team sports growing up. So finally I gave in and met the guy and went to his CrossFit class.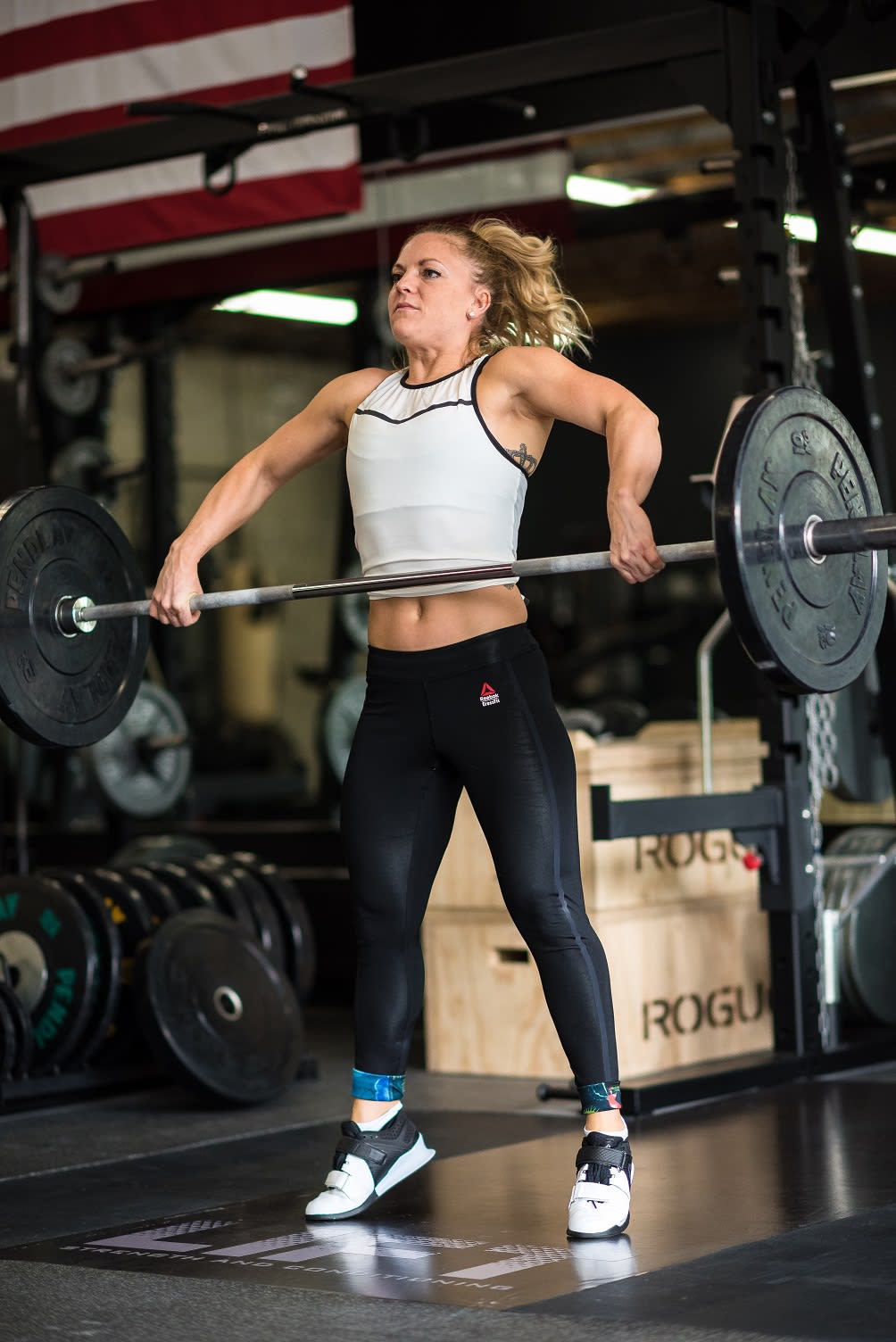 "It was a partner workout and super fun. I got that initial rush of competition again and it set me off."
From there, King was hooked. She quickly became a regular at the gym with the community atmosphere and the prospect of competition fueling her.
"That year, we made CrossFit Regionals as a team. I'm small so I was devastated when I realized I had to lift the same amounts as everybody else. I really wanted to do well for my team, so I asked the weightlifting coach to put me through a strength cycle," she says.
And while this strength cycle started because King thought her strength – or lack thereof – put her at a disadvantage, her coach identified that what she was able to lift was well above average for her bodyweight.
In September 2012, King made the decision to commit herself 100 percent to pursuing Olympic weightlifting.
"It's always been my motto that if you put the work in, the results will come," says King. "But in weightlifting, it's really hard because sometimes you can go a while without feeling like you're seeing results. For a full year you'll be grinding away in the gym just for a one kilo or 2 lb. PR. The crazy side of me would analyze everything.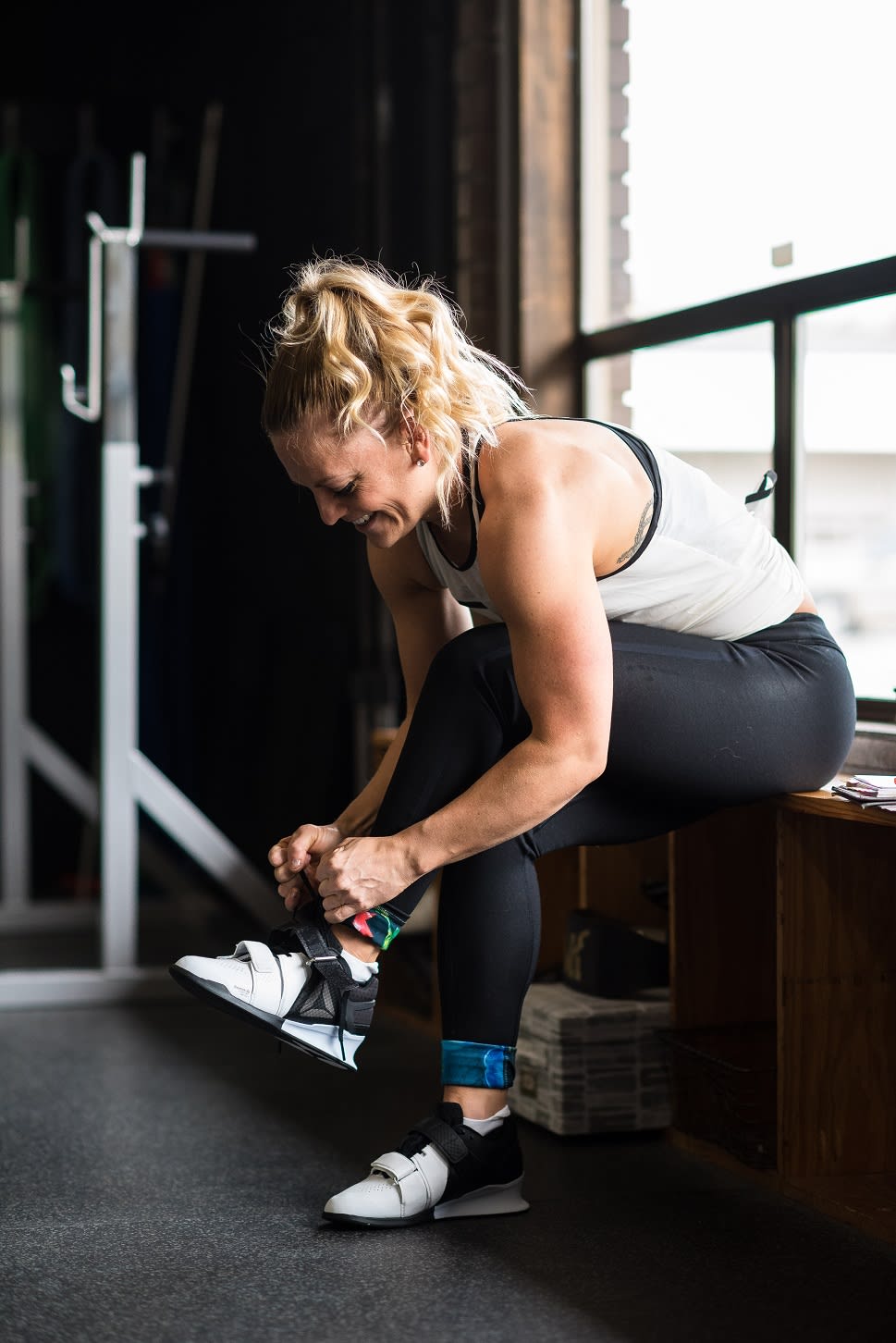 "Weightlifting taught me that I had to learn to trust the process and trust my abilities. Every time I step up to the bar, I need to believe in myself."
Gaining Muscle
As expected, the more time King spent lifting, the more muscle she gained.
"I have really good parents that are super supportive of everything I do, so I've never been very self-conscious about having muscle or abs," says King. The added muscle that weightlifting gave her was never something that concerned her. Instead, she takes prides in it.
"I think it's awesome and I think people have started to become more accustomed to women wanting different styles of aesthetics, not necessarily looking for the model-type body," she says.
"It's inspiring to have a bigger part of the population wanting to be in shape. I love seeing women wanting to get stronger. There are so many women not afraid to pick up weights now.
"Women gain this power when they touch a barbell. You feel this energy," she adds, noting how excited it makes her that "muscle" is no longer scaring women away from experiencing this "euphoric" energy.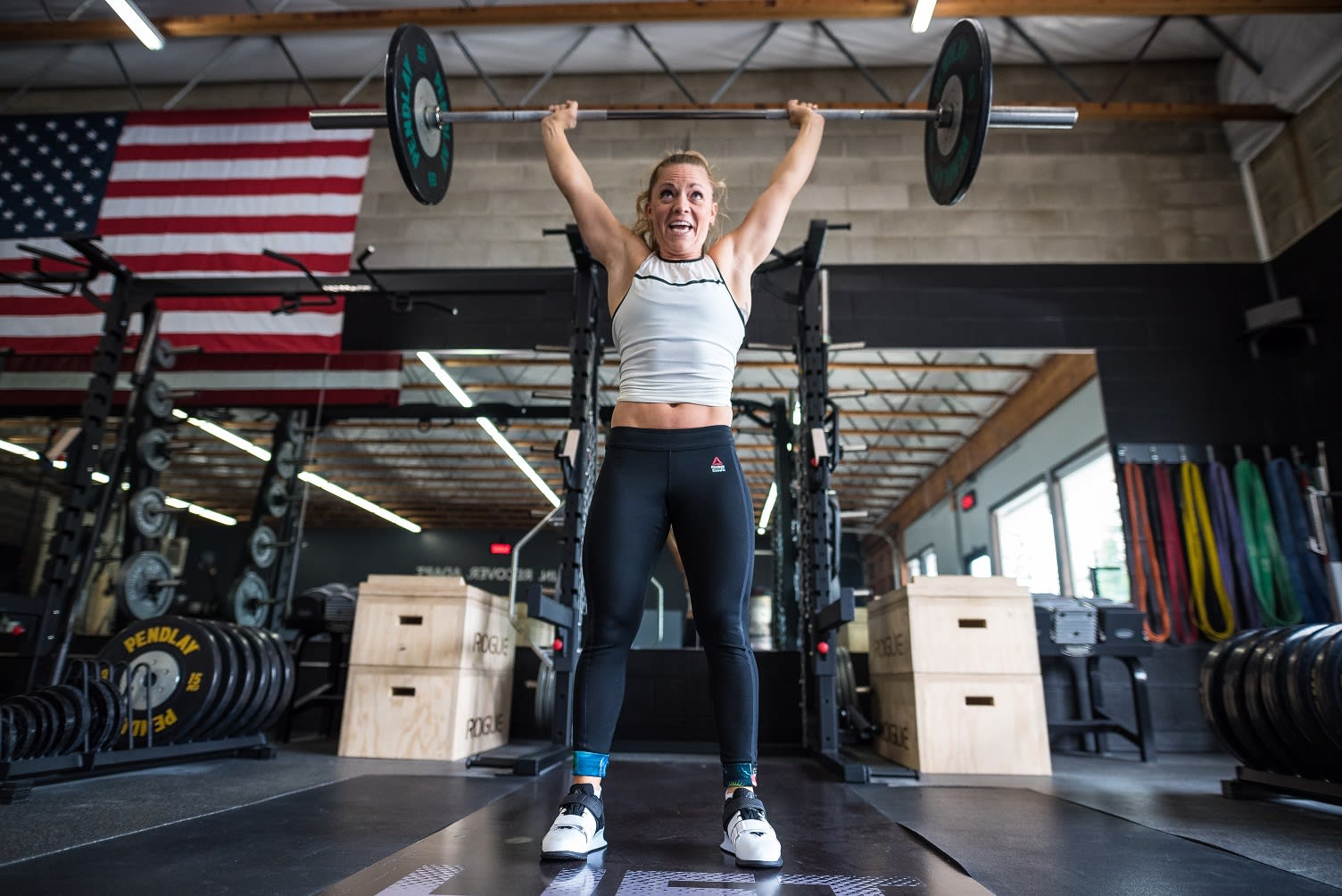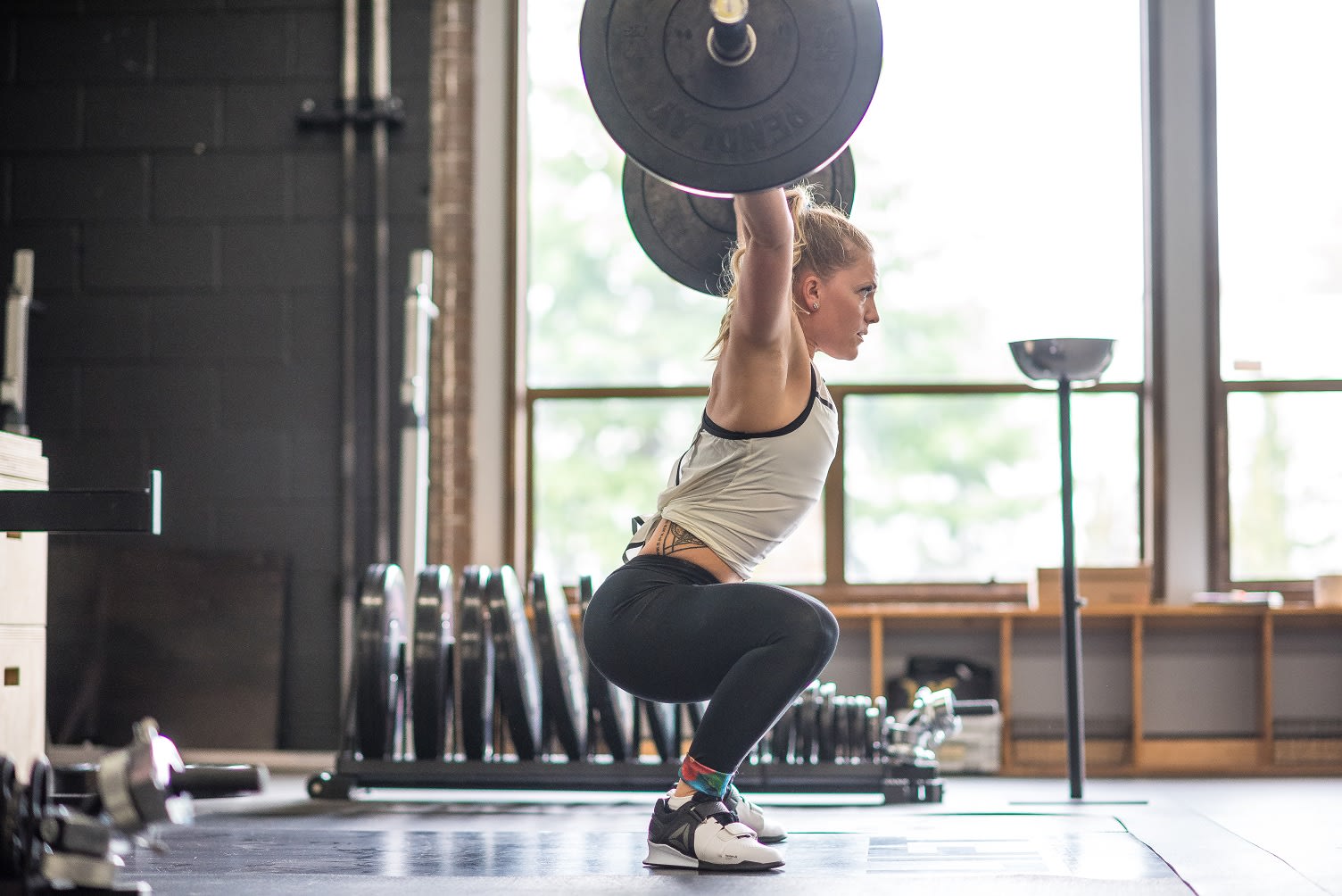 Do King's gains get you inspired? Tweet @reebokwomen to tell us about what you've gained from your sweat sessions.