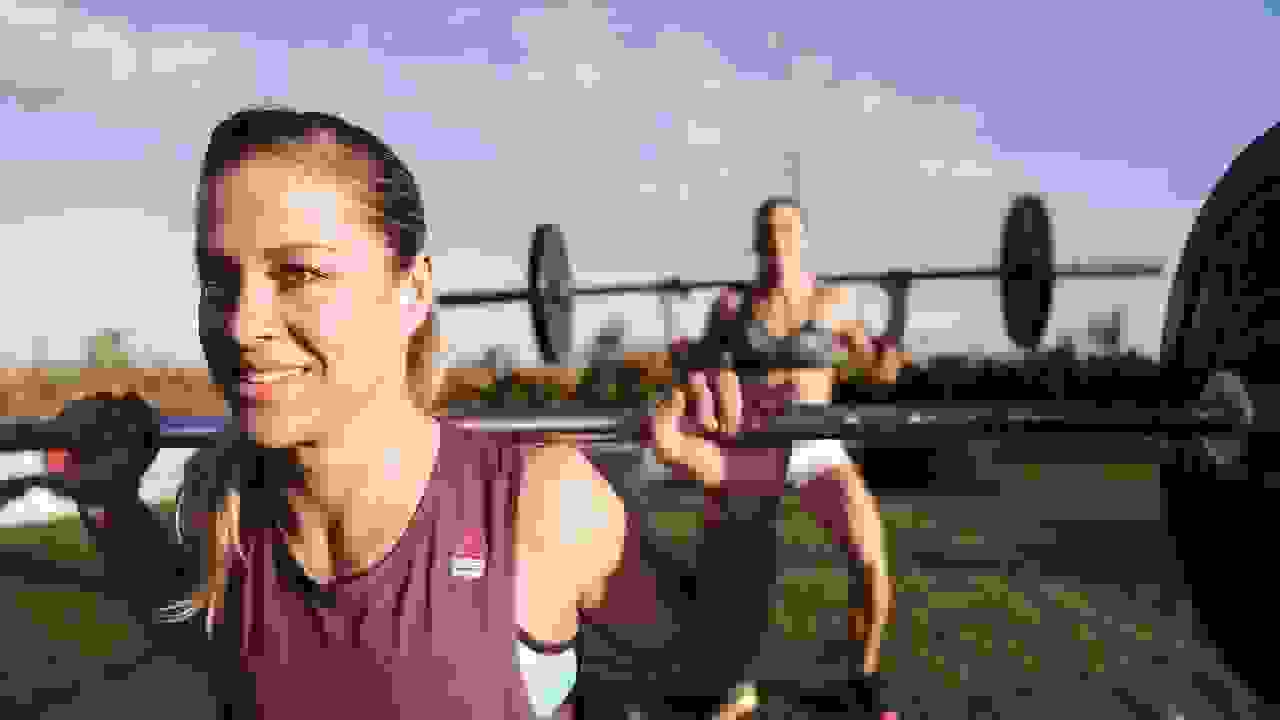 CrossFit Athlete Becca Voigt Built a Box but Won't Stop There
With smashed fingers, paint-soaked hands, and a heavy dose of entrepreneurship, CrossFit athlete Becca Voigt did what thousands of fitness junkies dream of—she built her own gym from the ground up.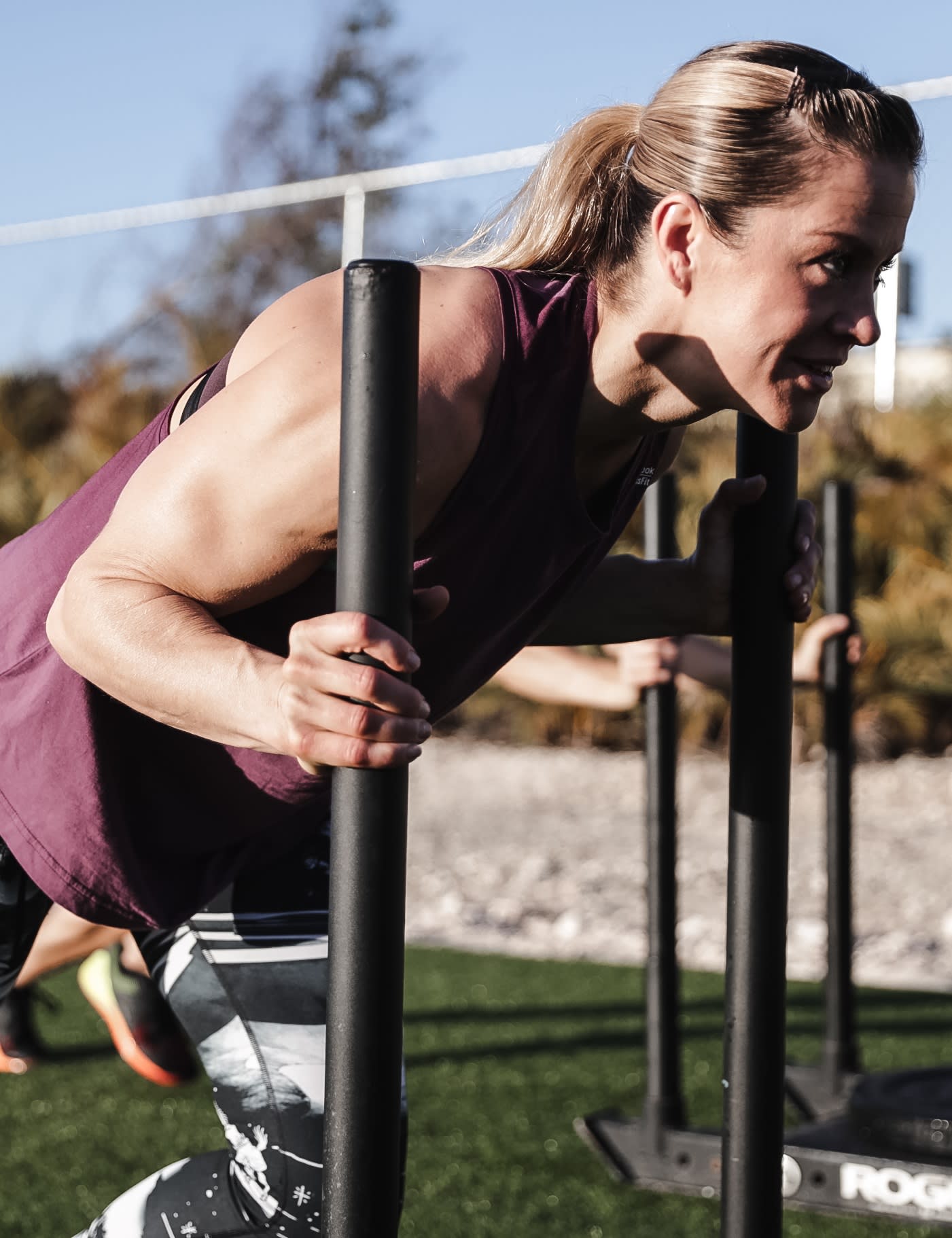 Voigt helped renovate a space that she admits was poorly structured to initially host a CrossFit class into the state of the art home of CrossFit Training Yard.
This year, Voigt is entering the upcoming 2017 Reebok CrossFit Games Regionals with the potential to qualify for her tenth consecutive Reebok CrossFit Games. In the event she does qualify, this will make Voigt the first athlete – male or female – ever to do so. Despite this history-making accolade on the horizon, she still ranks building CrossFit Training Yard with her own two hands and helping her Training Yard community better their lives through fitness as what she is most proud of.
Voigt is part of Reebok's 2017 brand campaign, highlighted by the emotional spot, 'Hands' – an evolution of the company's "Be More Human" platform. The campaign highlights how our hands tell the stories of our effort and hard work, successes and failures, and dedication to improvement.
For Voigt, her two hands tell a story of inspiration and perseverance; each time she looks at them, she inspires herself to keep pushing.
"You can definitely see when you look at my hands that they aren't perfect," says Voigt. "They have definitely taken a beating, but every callous and scar is special and unique to me. I like to look at them and remind myself when I'm feeling weak how strong I've been."
The next challenge? Regionals, and that historic #questforten.
"The significance for me is that I embody what I believe and that I am always changing, always growing and always learning," says Voigt.
I embody what I believe and that I am always changing, always growing and always learning,
"Making it to the Games for the tenth time would be proof that as long as you constantly challenge yourself and are never content in being one way or another, you can continue to grow as a human being."
And in the CrossFit community, there are few who have been able to withstand the sport's growth and remain competitive through such popularity like Voigt has. She has been with the CrossFit since its early days, and only grown stronger and more competitive as the pool of athletes has increased and improved.
"It's really exciting to see some of these new athletes and younger girls lifting weights we were never able to do and even told not to do," says Voigt.
"That just goes back to what I believe in. Don't tell me that I can't do something, because I'm going to show you that I can. It just constantly amazes me that these athletes are getting faster and stronger."
Don't tell me that I can't do something, because I'm going to show you that I can.
"I feel very fortunate that I'm able to be there as a powerful person these women can look up to. I'm very proud about that."
So what's next for Voigt?
While she admits her mentality leans more toward motivating herself in the present and not looking too far ahead, what she does know is that she wants to keep going with fitness for as long as she can.
"I've always kind of had a career path within CrossFit, and I would like to always compete," says Voigt. "To what level? I don't know. I do feel that I am in one of the best shapes of my life right now, but I won't be able to put that to the test until Regionals."
With that said, don't worry about having to say goodbye to Voigt at the Reebok CrossFit Games anytime soon; she's not looking to Games appearance number 10 as the end goal. Whether it be qualifying in the Master's division or competing on a team with CrossFit Training Yard, Voigt is not ruling anything out and does not see her competitive spirit dwindling anytime soon.
"You see these ladies and gentlemen that are out there in their '70s. That tells me that you're never done."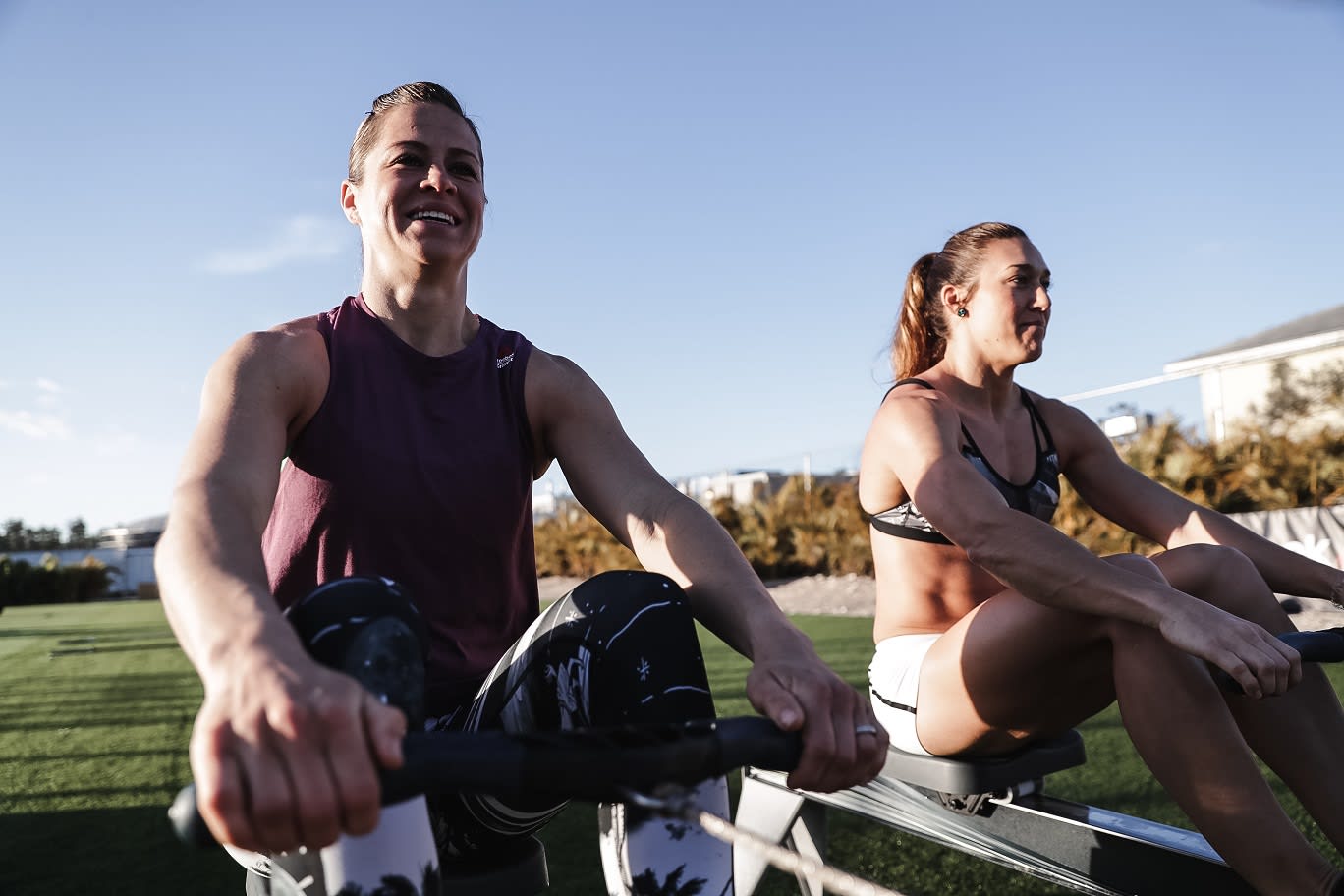 Looking forward to watching Voigt compete at Regionals? Tweet us at @Reebok on Twitter to let us know where you'll be tuning in from.