Danielle Peazer's Guide to London
London is known for its rich heritage, cultural landmarks and old world charm. But most people come to learn that it also has an edgier, modern side that makes it one of the world's coolest cities.
For London-native and DanceOn choreographer, Danielle Peazer, London is unpredictable, diverse and completely inspiring!
As a dancer Peazer loves that she feels free to express herself in her city and is always discovering new things to explore.
So while wearing her latest Reebok apparel inspired by the city itself, Peazer is giving us a tour of hercity. From the fashion and styles she's seeing, to the hot spots you only know if you're a local, Peazer has her pulse on the trends.
Here's her London guide that's guaranteed to have a little bit of something for everyone.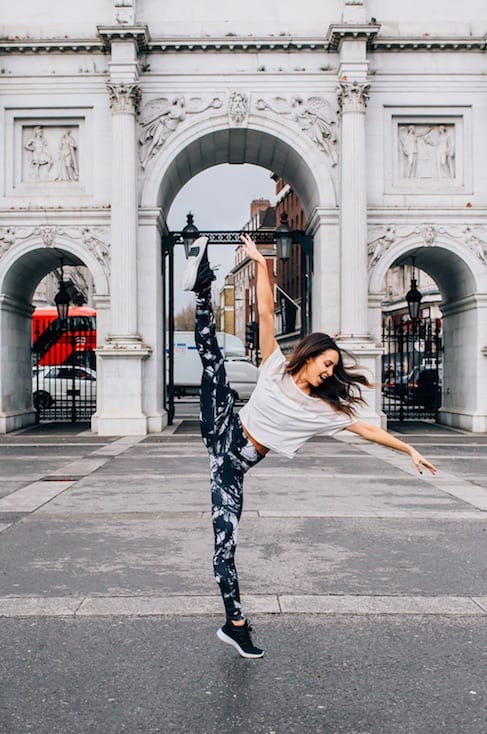 London Inspired
It's not the size of the city that matters to Peazer, it's the special sites and sounds that keep her inspired.
"I love that there is so much in what is a relatively small area, it can be a really inspiring city to live in," she says.
Peazer says the city itself is a place where art is created through all different mediums, especially music.
"People love discovering new artists so there are always new songs that people are talking about, the music scene has a real buzz in London," she says.
For first timers to the city, Peazer suggests starting old school to get a taste of the real city.
"If they want to see what real Londoners are like then I would take them in a black taxi to a typical London pub in the East End," she says.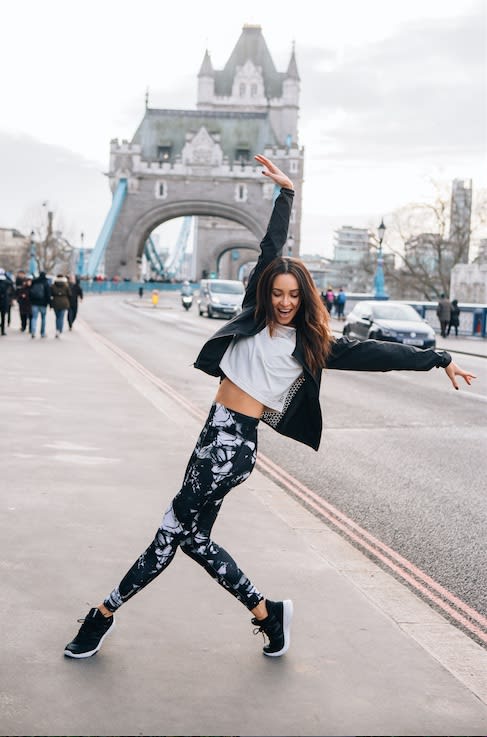 Unpredictable Fashion
As far as style goes, Peazer says you never know what you'll see people wearing on the streets of London, and it keeps things interesting.
"The fashion is so diverse which I think reflects the city's personality as it seems to constantly change it's mood and will do a 180 flip making it so unpredictable," she says.
"The great thing about London is that there isn't one strong trend, people literally wear what they want to and it can be really refreshing."
The only thing that could kill your fashion buzz is the dreary weather that London is known for.
"The fashion initially is about self expression, the only time function has to be taken into account is when it comes to the weather," she says.
For Peazer, her personal style is all about comfort and confidence.
"I always go for comfort above everything and also what I feel most confident in whether it's 'on trend' or not.," she says.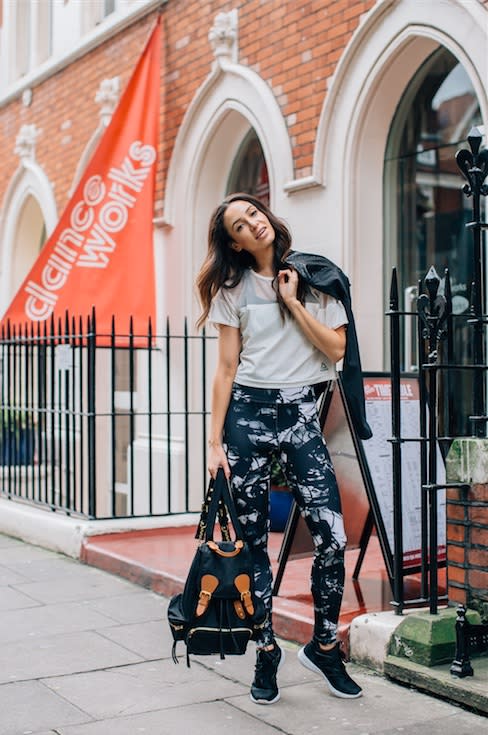 Fit City
London is filled with fitness enthusiasts and according to Peazer, there is no shortage of boutique classes!
"There are loads of different varieties of workouts and there seem to be classes in all areas of London," she says.
She also says the athleisure trend has come to London in a big way and most people are embracing their studio clothes as their street wear go-to look.
"I will wear the same thing wherever I am, a lot of people wear gym or studio wear outside when running errands or just for day-to-day living," says Peazer.
London's culture has allowed Peazer to feel accepted and to be open to all different kinds of fitness and diverse groups of people.
"I love London because thanks to its quirkiness and unique elements it has shaped me as a person and allowed my eyes to be opened to a multitude of cultures," she says.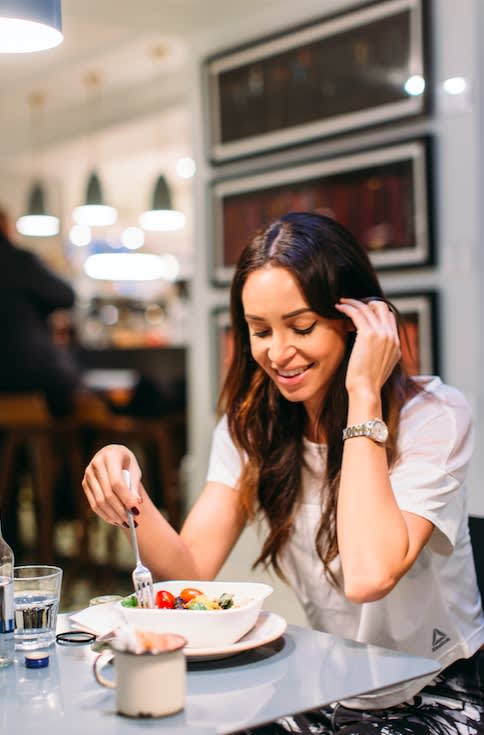 Must See, Do, Eat, Try
Must See…Landmarks like Buckingham Palace
Must Do…Watch a play or walk along the Embankment
Must Eat…Chai Ki is one of my favorites in Canary Wharf
Must Try…Anything typically English, like Afternoon Tea!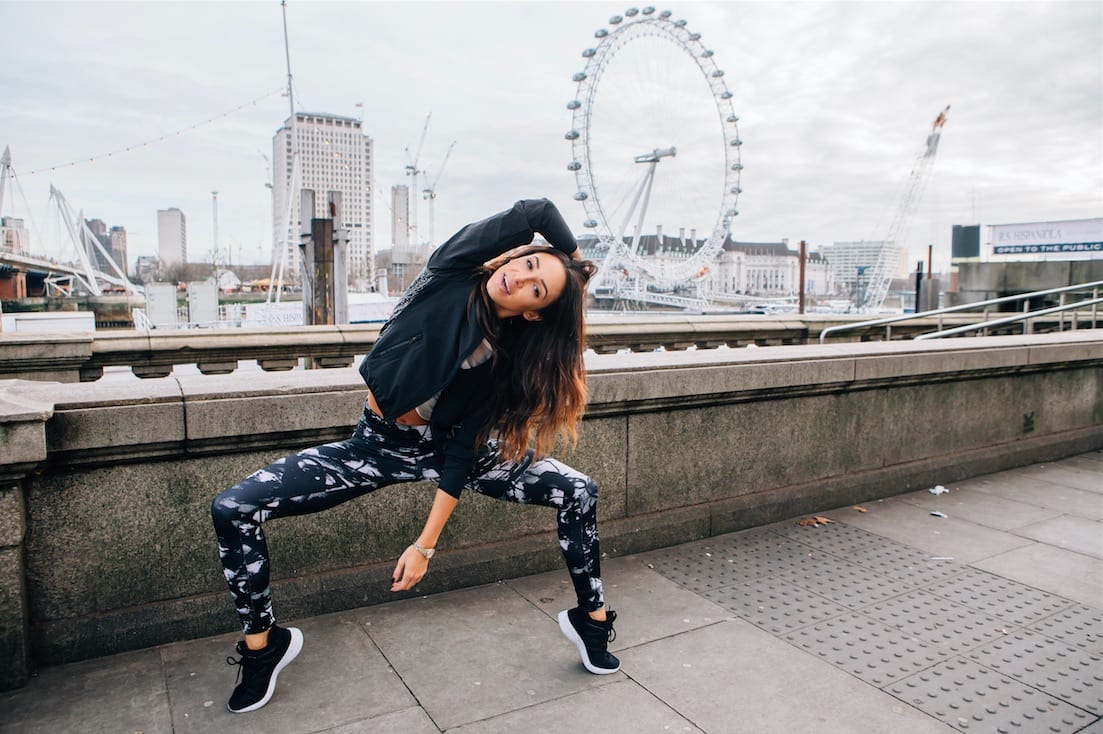 Local Hot Spots
Peazer's favorites for clothes, coffee and sweating it out!
Shopping
I love Carnaby Street but there are so many amazing places to shop.

Coffee
Any of the Timberyard locations
Workout
I love Frame Studios and Another Space in Convent Garden
5 Items to Pack for Your Trip
1. Coat
2. Umbrella
3. Jeans
4. Sneakers
5. Lonely Planet Guide so you don't miss out on any of the hidden gems of London!
Heading on a trip to London? Take Peazer's tips and tweet @ReebokWomen to let us know what you loved!
Photography credit: @katsfilms