Jasmine Sanders' Travel Hacks Revealed
Models are known for their hectic schedules and demanding travel itineraries.
As hectic as this life can be, it's an opportunity very few are afforded. Models have the chance to visit new cities and fall in love with new cultures.
For Reebok's Jasmine Sanders (aka "Golden Barbie"), this is a lifestyle she's getting to know well. Her busy schedule of jet setting around the world for her job has allowed her to experience some pretty amazing things.
"My favorite part of traveling is trying the different foods and learning about the different cultures," she says. "My least favorite part would be the jetlag, but it's all worth it."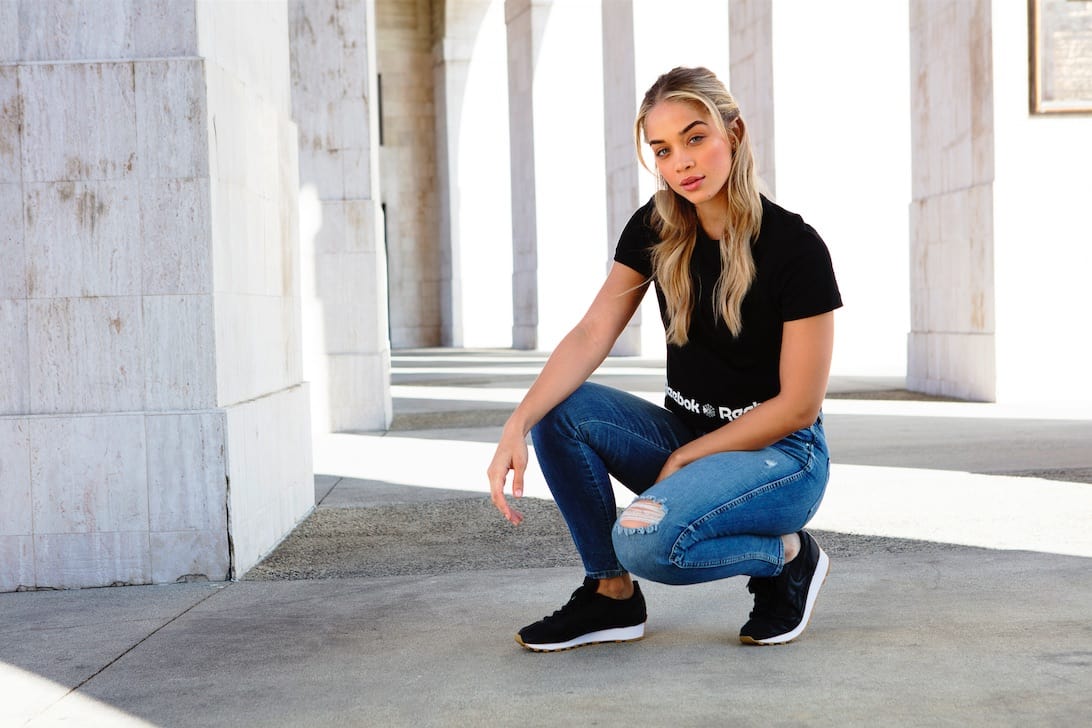 While the sites may be amazing, packing for all of these trips can be a challenge. After much practice, however, Sanders has it down to a science.
Sanders says that long day-of-travel uniform must include comfortable wardrobe choices.
"I love to wear a dope sweat suit, a cool pair of sunglasses and you can never go wrong with a black Reebok Classic sneaker," she says.
As a woman on the go, Sanders says the partnership with Reebok was a perfect fit and that the sneakers have become her go-to accessory for style and comfort.
"Reebok is great, especially their Classic Leather shoes," she says. "They're so easy to pair with anything but they're trendy too, so I still feel like I'm put together when I'm traveling or even when I'm just out shopping or running errands."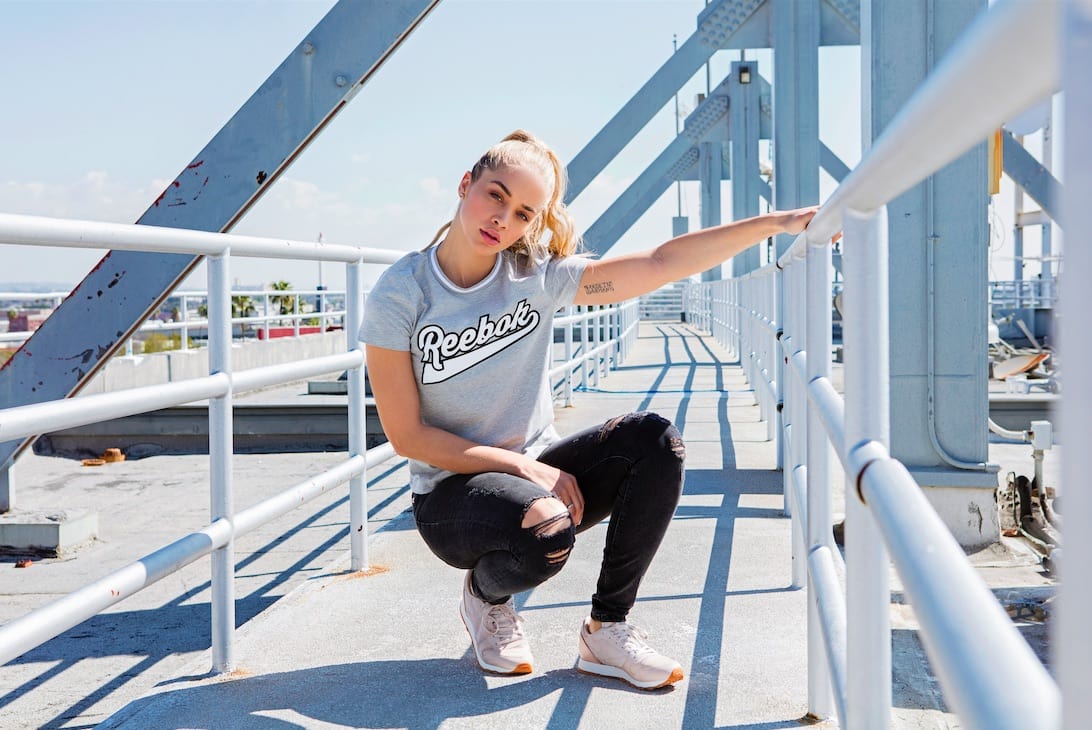 With such a hectic schedule, Sanders says her prep to stay rested before a big trip is pretty simple.
"An exercise routine and keeping properly hydrated really helps to maintain a good resting cycle," she says.
With more than 2.4 million followers on her Instagram account @golden_barbie, Sanders has solidified herself in on the runway as well as in the world of social media.
Knowing that her followers are always looking to her for inspiration, Sanders shared with us her five must-have style staples for traveling.
"Black long sleeve turtle neck, distressed denim jacket, black Reebok classics, leggings, and a black leather jacket," she says.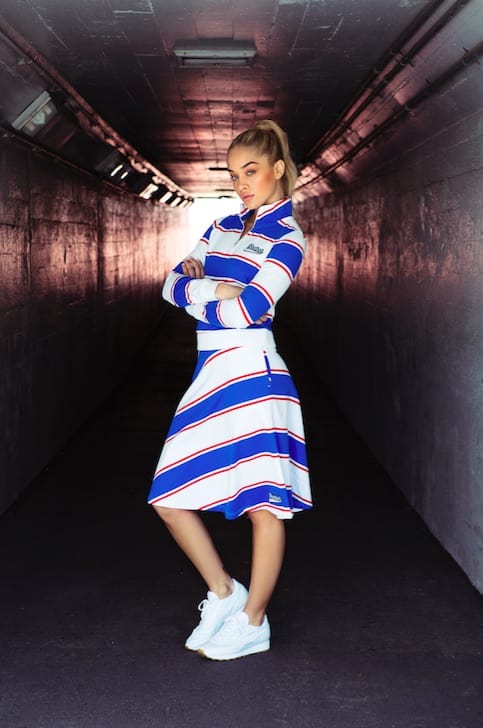 No matter where her travels take her, Sanders says it's the city of Los Angeles that inspires her style and makes her feel at home.
Known for her trendsetting style and bold fashion choices, she says layering is the key to a lot of her looks and that LA's atmosphere allows her to play to that strength.
"Los Angeles is the city style that resonates with me the most because it allows you to wear layers all year, and that's my favorite thing to do," she says.
Sanders says even though she travels a lot, she's always committed to making a style statement and standing apart from the crowd.
"I like to pair my Reebok Classic Leather shoes with a cute little black dress and a distressed denim jacket," she says. "I like to pair them with outfits that girls probably wouldn't wear a sneaker with."
What's your favorite way to style Reebok's #ClassicLeather shoes when you travel? Tweet @ReebokClassics and show us!