Alert! Monica Rose is Giving Summer Style Tips
Go-to celebrity stylist Monica Rose has her finger on the pulse of everything that's cool and (let's face it) about to be cool.
In her line of work she has a front-row seat to all of the latest trends and we were lucky enough to tap into her insider knowledge.
We spoke with Rose on the key summer trends you should know and her tips on styling one of this year's biggest trends: white sneakers.
Even though you might be a trendsetter already, these tips are coming from the expert in fashion.
Trust us. This is need-to-know information.
We're here to lay it all out for you so you don't miss out on a single stylish Instagram post this season.

We suggest you take notes...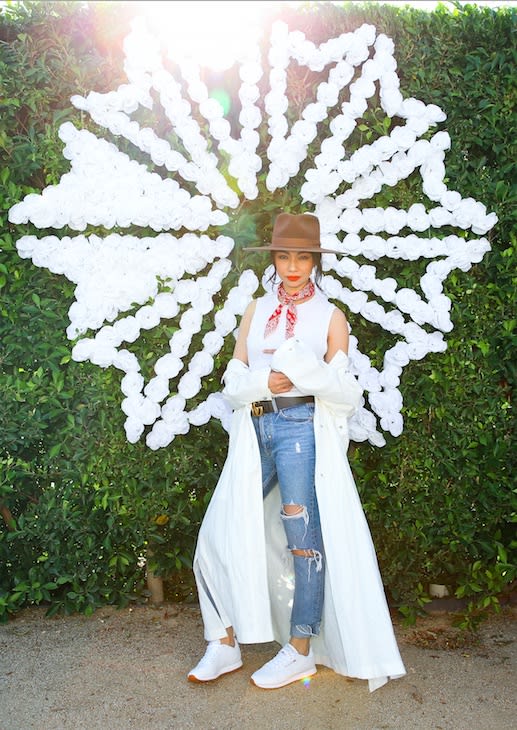 "My three favorite summer trends are blazers (I feel like blazers are definitely coming back), belts (I've been using a lot of belts), and white sneakers," she says.
White sneakers in particular are now on style radars and are becoming the easiest footwear to rock with every outfit.
Who wants to be in uncomfortable heels or flats when you're heading out for some serious shopping with your friends or for a fun night out?
A mix of style and comfort is key, which is why we're seeing celebrities and Instagram celebs wear white sneakers more and more.
Rose says Reebok's white Classic Leather shoe is the ultimate silhouette for summer because of its versatility.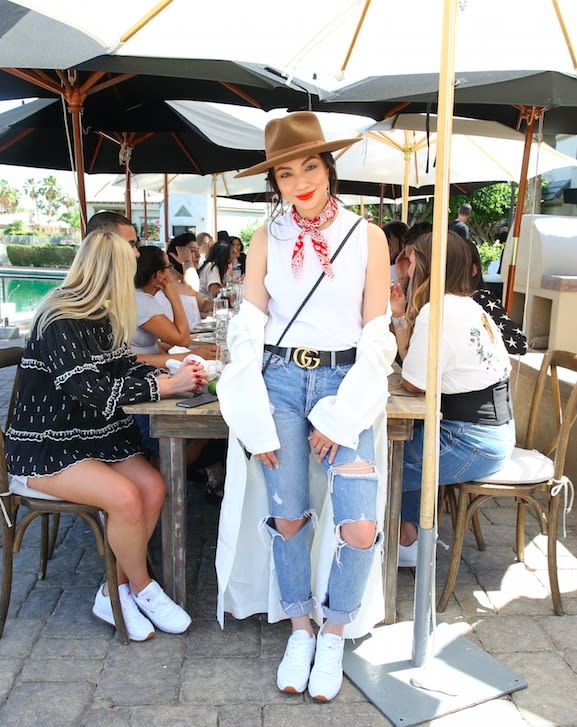 "I mean you can do it with a dress, I feel like you can do the Classic Leather shoe with so many different looks," she says.
Rose's suggestions for styling the silhouette are easy to replicate because she keeps it simple.
"My favorite way to style the Classic Leather is with a cool tracksuit, you can do it (how I'm wearing it) with boyfriend jeans and a t-shirt and fun accessories," she says.
So while blazers, belts and sneakers are big for summer we also wanted to hear Rose's must-haves for every woman every season.
"Five style staples every woman should have in their closet are a good pair of sneakers, denim because you can wear it with anything, a good leather jacket, good t-shirts because you can always mix and match, and fun accessories," she says.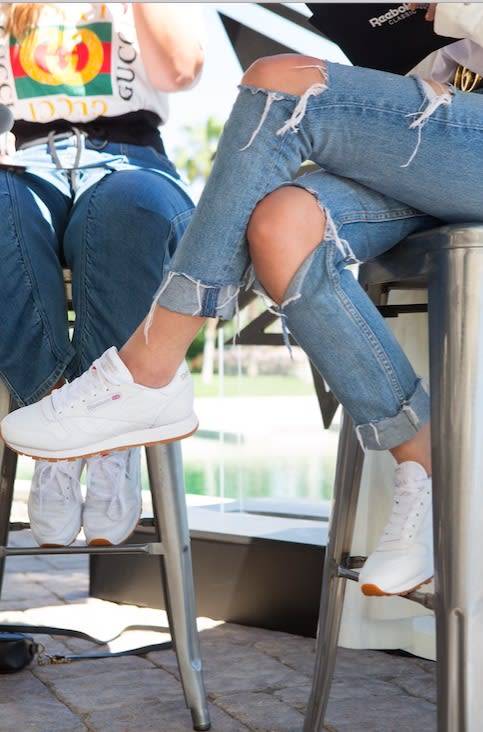 As for that good pair of sneakers Rose refers to, she says the white Classic Leather shoe is easily the best.
"I think the Classic Leather is timeless because of the silhouette," she says. "It's comfortable, it's white and you can wear it with everything."
So while you're rummaging through shopping racks and digging in your closet for what to wear, stick to these tips.
And don't forget to throw on some fun accessories with your sneakers and you can say your outfit was put together with tips from Hollywood's hottest stylist!
How are you styling your Classic Leather shoes this summer? Tweet at @ReebokClassic with the hashtag #ClassicLeather and show us!