3 White Sneaker Styles for a July 4th BBQ
Bring on the BBQs and break out your red, white and blue, the 4th of July is almost here.
That means you can step out and take your style to the next level. Frankly, it's your patriotic duty.
So we tapped into style blogger Brian Chan's expertise to show you how to style your white Reebok Classic Leathers for your 4th of July parties.
He says the white sneaker trend is perfect for a holiday where the color is already built into the theme.
"White sneakers for men are so on-trend right now," says Chan.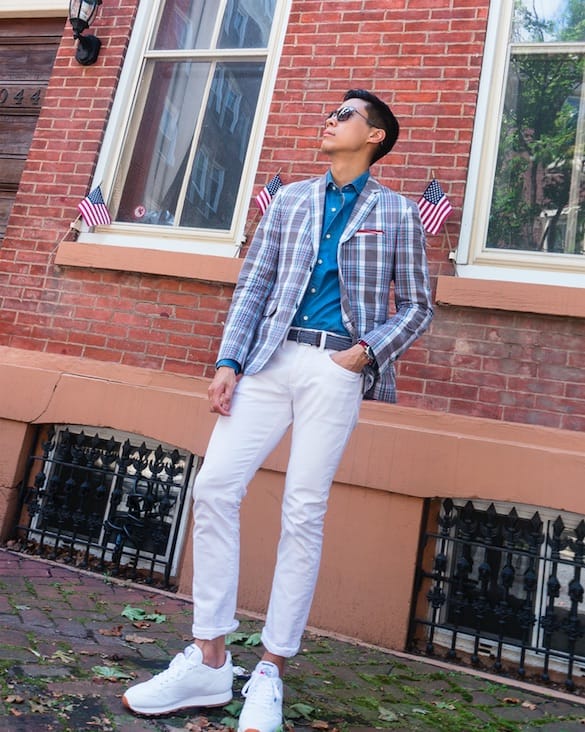 "It works with basically any outfit, dressed up and dressed down. Just like the name, the Classic Leathers are classic and tend to catch people's attention."
Chan's clean, white kicks serve as the staple piece to each of his 4th of July-inspired looks.
"My three looks show the versatility of the Classic Leather, from casual outfits to a little more dressed up outfits," he says.
"I shot all around Philly to really capture the history this city has. It's the birthplace of the nation, so we definitely celebrate Independence Day big!"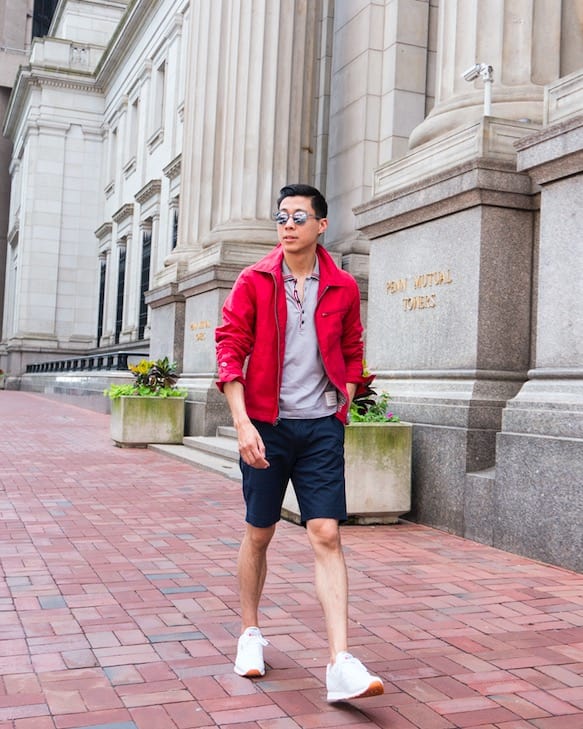 From a backyard BBQ to a summer night out in the city, Chan says the key to styling for the big holiday is to trust your instincts and do you.
"The best way to style the Classic Leather is to not overthink it when trying to incorporate it with your outfit," he says. "White is such a neutral color, it will rarely clash with what you pick out."
Even something so simple as the way you tie them can add a cool twist to your outfit.
"If you want to really give off that laidback look, nonchalantly tie your Classic Leathers loose so you can basically slip them on and off," he says. "When you're feeling more put together just lace them nice."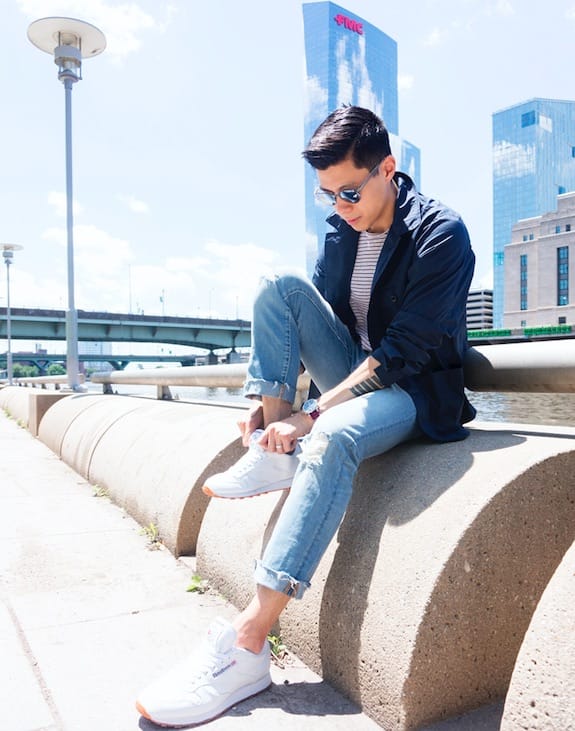 Chan says his three red, white and blue looks show his style must-haves for the holiday that everyone can work into their holiday plans.
"Light washed or white denim are my go-to's because of their casual and easy-going vibes," he says.
"Bold nautical striped knits are also a summer-time staple along with lightweight outerwear (preferably red) because when the sun sets and it gets a little cooler outside, it's great to throw on."
But Chan says in addition to your sneakers, there's one final accessory that adds swagger.
"The summer usually means sun and more sun, step up your sunglasses game with a statement pair," he says.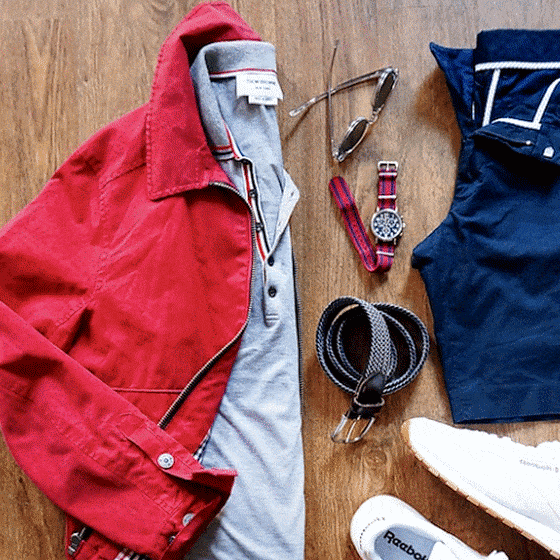 Using Chan's looks as your style inspo this 4th of July? Tweet at @ReebokClassics using #ClassicLeather and show us!