How to Spend Your Summer Like Gigi Hadid
Summertime is typically when people take some well-deserved time off. The sun is out, the style trends are hot and everyone just wants a break.
For international supermodel Gigi Hadid, there aren't many summer breaks. Hadid is constantly traveling and working so when she does take her much needed time off, she knows what she likes and we have her favorite summer must-haves caught on camera.
When it came time to choosing ice cream or popsicles, Hadid didn't hesitate in picking her favorite summer treat.
"Ice cream…mint chocolate chip," she says with confidence.
As for her go-to beach style, Hadid says she switches it up from one pieces to bikinis depending on the day.
"I feel sportier in a one piece, you know what I mean?" she says. "If I'm playing volleyball I want to wear a one piece, but if you want a tan you need to wear a bikini."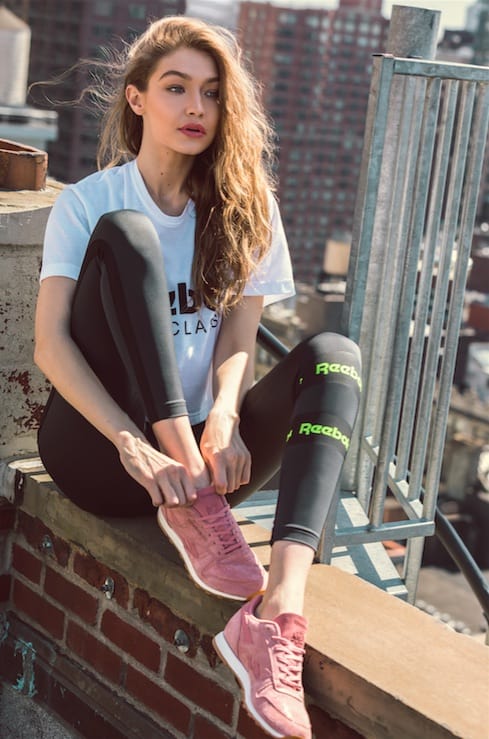 She also revealed that she is a shorts girl in the summer when given the option.
"I hate a skirt, don't hate a skirt, but don't want to wear it," she says.
And her must-have accessory for summer?
"Sunglasses, a million of them!" she says.
When it comes to keeping up with her glam game in the heat, similar to most women, Hadid keeps it simple when choosing hairstyles.
"I love summer waves because sleek and straight takes too long," she says.
As the headliner for Reebok's #PerfectNever campaign Hadid has spread her message of self-empowerment and confidence around the world. The campaign encourages women to reject the pressure to be perfect and instead encourage each other.
In fact, Hadid is committed to motivating others and surrounds herself with those who bring positivity to her life. Most importantly, she isn't afraid to show her flaws and be herself.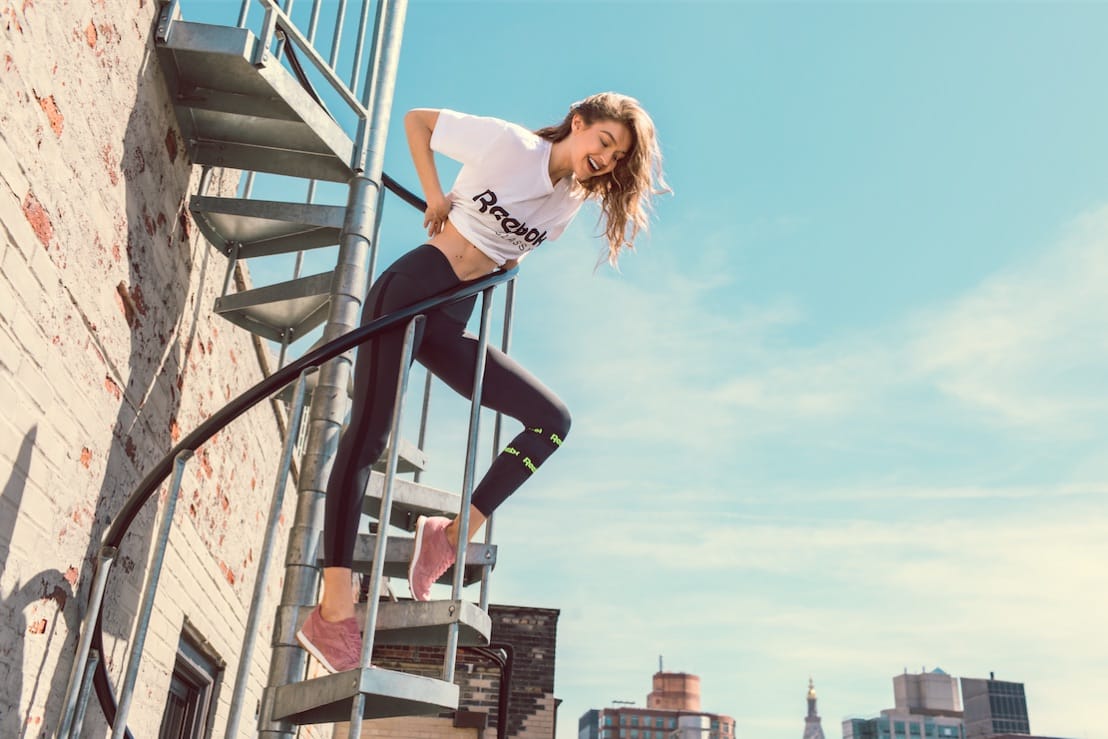 And that's exactly what she did when we caught up with her in New York City. Hadid is back at it laughing, singing and answering some quick-fire questions with Reebok Classics.
In her first round it was her style and fitness secrets, now Hadid is having some fun talking summer style, getaways and how she likes to kick back and relax.
We picked a few of our favorite answers!
Reebok: Worn in Kicks or Fresh out of the Box?
Hadid: Fresh out of the box!
Reebok: Sun or Shade?
Hadid: Sun but sometimes you need to get a little shade, you know what I'm saying?
Reebok: Surf or Paddleboard?
Hadid: Paddleboarding.
Reebok: Lake House or Beach House?
Hadid: You guys always do this to me, they're both good! I choose both!
Reebok: Early Morning Hike or Late Night Beach Stroll?
Hadid: Beach stroll … who wants to go on a hike? I love you people who also go on hikes. I don't judge you, I just don't want to do it myself.
Reebok: Surf or Snorkel?
Hadid: Snorkel because I like wildlife!
What is your favorite summer style that makes you feel confident? Tweet @ReebokWomen and let us know!