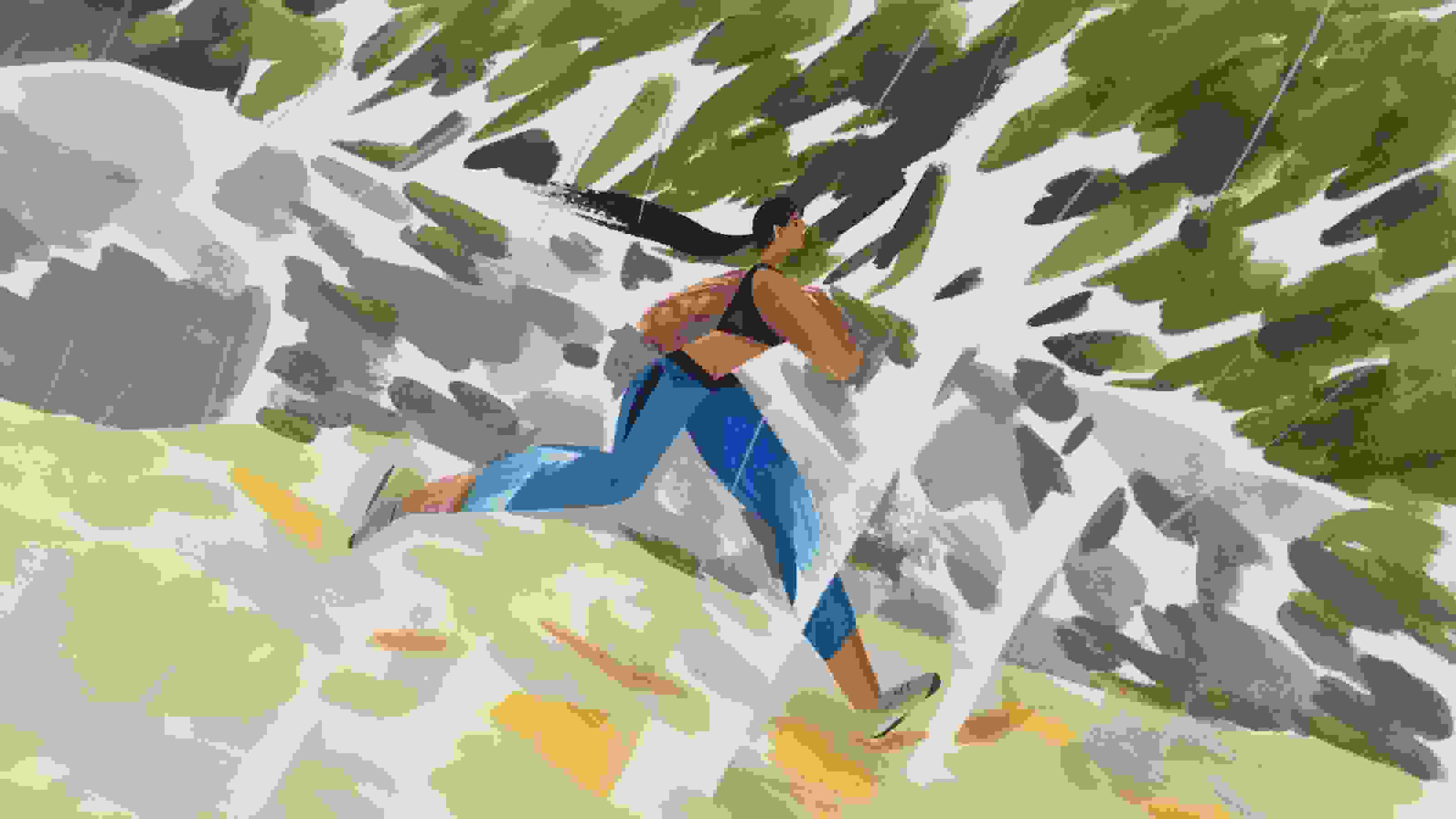 Turning Running Into Art With #viewfrommyrun Illustrations
There's no better way to see a place than to run it.
All you have to search is #viewfrommyrun to see photographic evidence that people's running shoes have taken them up mountains, around cities and through forests.
We worked with artist Ping Zhu to bring to life two #viewfrommyrun pictures from athletes who have photographed their most meaningful runs. While art and fitness might seem like separate worlds, Zhu drew inspiration from the photos of Reebok trainer Ashley Horner and runner Carla Fowler to create artwork that celebrates running.
"Being able to share a very personal moment or achievement is difficult because it might not translate in the same way as your experience," says Zhu.
"Creating an image based on someone else's run turns it into a collaborative effort that can be shared, and hopefully something others feel a connection to in their own lives."
Zhu highlighted the natural environment surrounding the women, whose photos both featured vibrant backdrops.
"I really like being reminded of how small we are compared to the surrounding landscape, and despite that fact are still moving through it," she says.
"I wanted to preserve that conquering of distance by sheer will, and having the landscape represent all that is difficult but possible."
Ashley Horner, Running for a Cause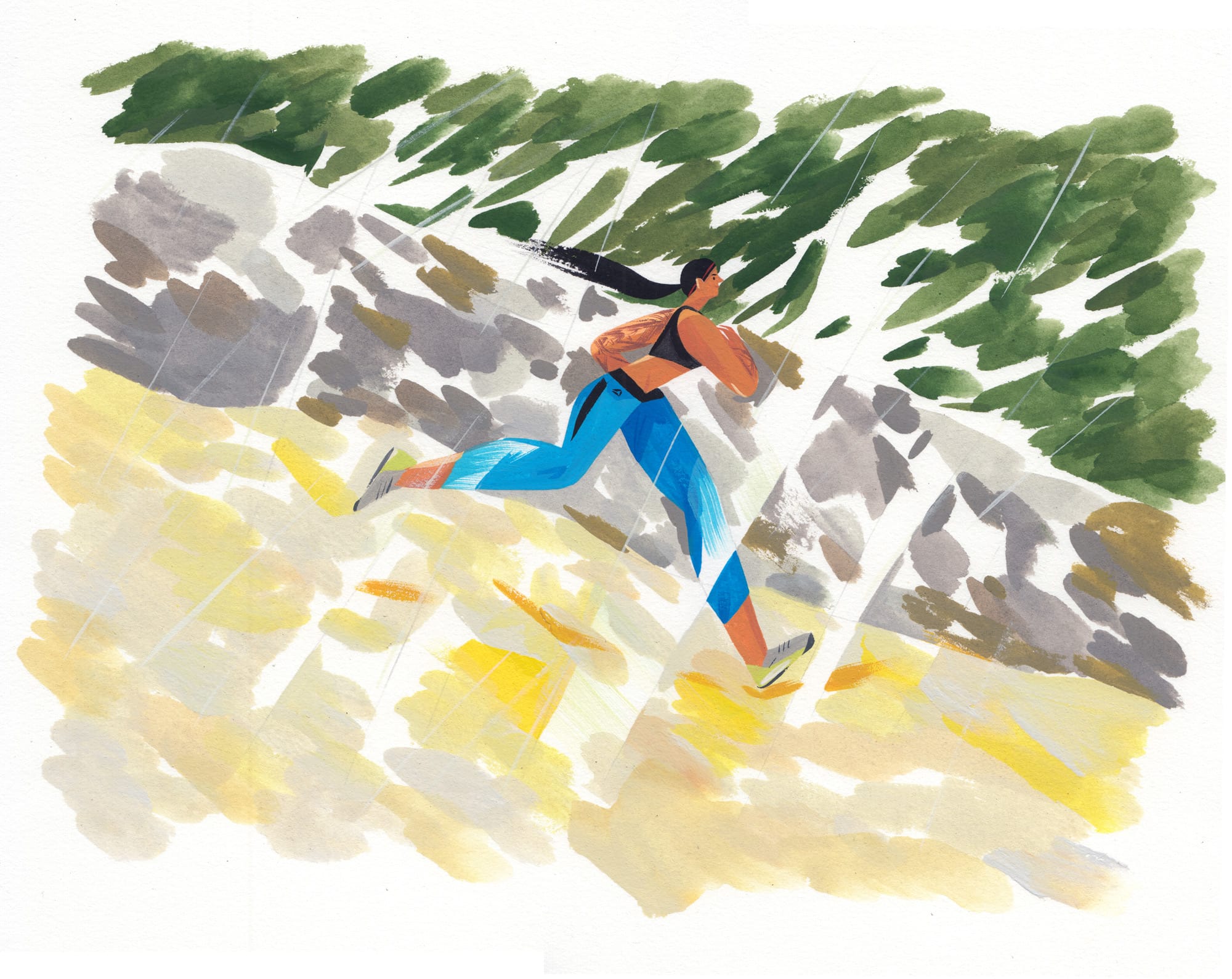 While most of us run on the treadmill or through the neighborhood, Horner's image depicts her recent run that consisted of 230 miles and raised nearly $65,000 for Maison Fortune, an orphanage in Haiti.
For Horner, the image represents an accomplishment that is for a cause greater than herself. Horner suffered through heat, exhaustion and sleep deprivation during the course of her 230-mile, 72-hour journey in April, but it was worth it to support the 300 children at the orphanage.
"Allow your actions to speak for themselves, and in the midst of the moments you want to quit, know that every step forward you're creating a path for someone who can't," she says.
"I can carry the world on my shoulders understanding that the pain is temporary."
Carla Fowler, Keeping the Streak Alive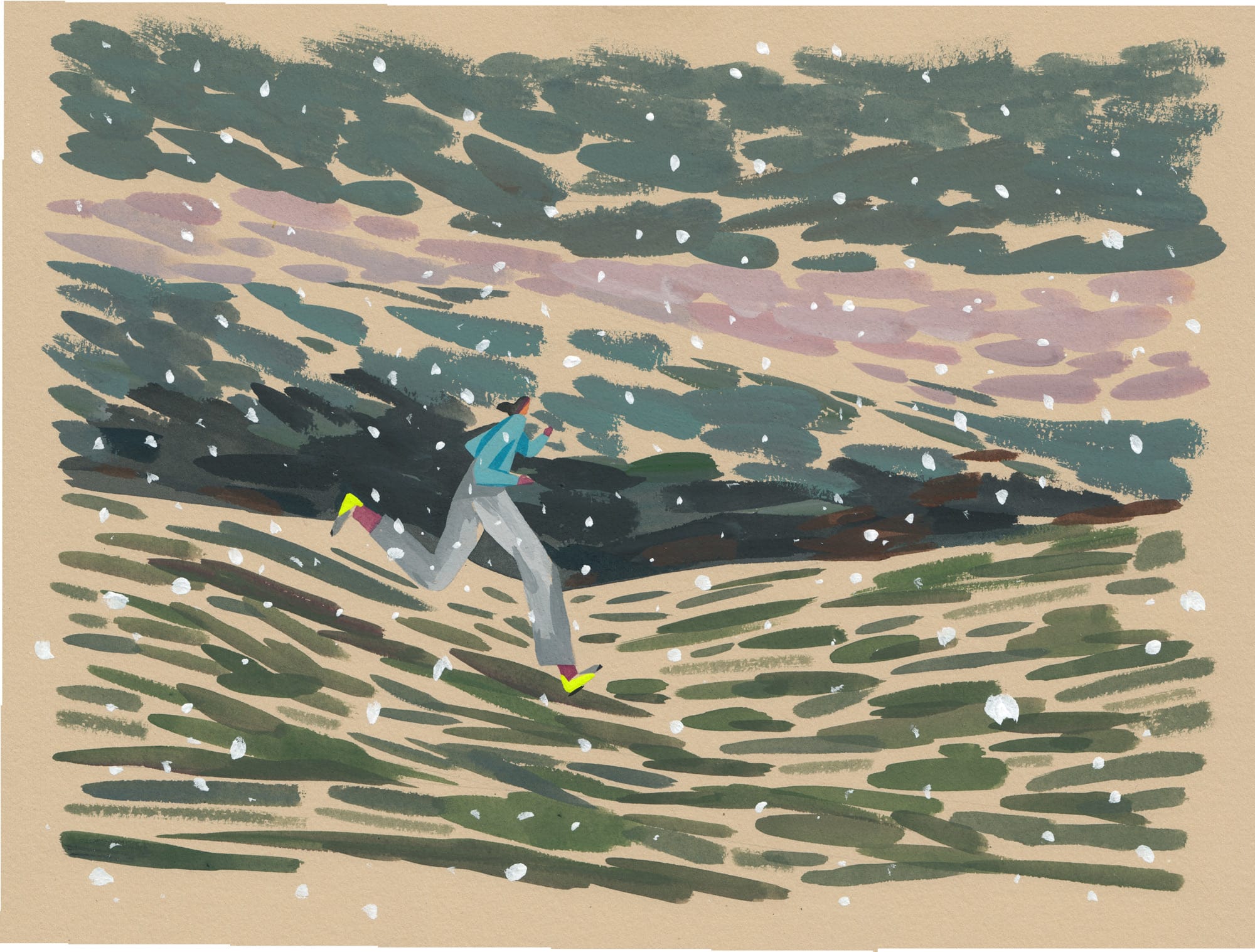 While Horner conquered daunting geography and extreme conditions in a three-day challenge, Fowler's image represents an achievement years in the making.
Fowler has run at least a mile (and often more) each day for 1,215 consecutive days and has no plans to stop.
When Fowler started running four years ago, she as hooked immediately. One year after she started, she realized she had only missed five days of running in the past 365.
Her streak began the next day.
"A mile means no matter how tired I am, or grumpy I feel, I give myself at least 10 minutes a day," she says.
"The streak grows, and even more importantly, I feel so much better. I run through rain, cold, snow, wind, heat, and exhaustion. I also run because I can, and I know there are many others who can't."
Fowler's image is set in Colorado, where she and her friend hiked the state's famous mountains. This scene pictures her running at 12,600 feet, the highest altitude she's ever run.
"Something in me just wanted to go, to move, to run," she says, thinking back to the moment.
"It was another limit reached, another challenge I wanted to attempt, another small goal that I never knew I had."
For Fowler, photographing her runs celebrates the important moments that running brings her.
"I've taken a lot of photos in the past four years, mostly marking different accomplishments, like continuing my running streak, or fun things like frozen eyelashes and snowy hair," she says.
"Pictures have become more about remembering moments than anything, especially with my runs."
Do you take #viewfrommyrun photos? Show us by tweeting @Reebok!