Keeping it 100 with Rae Sremmurd
Hip hop duo Rae Sremmurd likes their music like they like their style, unique and a little out there.
With their unparalleled swagger and bold attitudes, Rae Sremmurd cannot be defined and that's just the way Swae Lee and Slim Jxmmi intend to keep it.
"We do all sorts of music and all genres, we do Trap, we do Pop, we do Black Beatles, we do Rock N' Roll," says Swae.
Refusing to put their music or themselves in a box, Rae Sremmurd takes pride in being unpredictable and shutting down the boundaries of conventionality.
"Rae Sremmurd is unclassified," says Swae.
"UN-classified," emphasizes Jxmmi.
Whether it's on stage or off, Rae Sremmurd's style also mimics their larger than life personalities. They don't settle for average and continue to keep people guessing.
But there is one thing that remains constant; their footwear.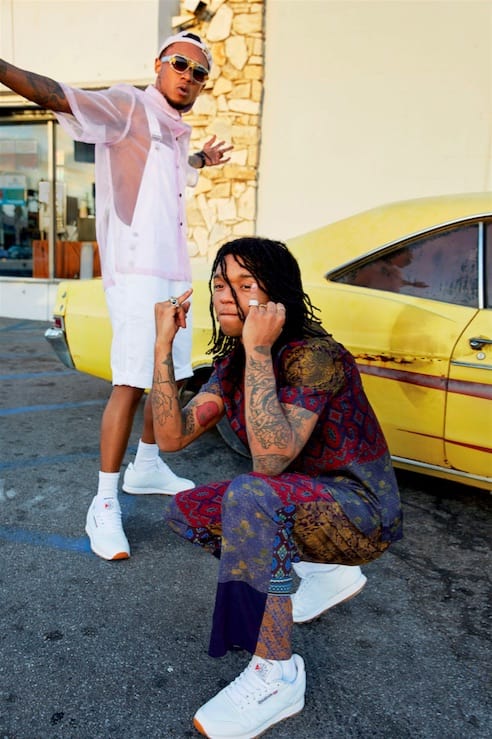 As the freshest faces spearheading Reebok's new Classic Leather campaign, the Classic Leather has become the go-to sneaker for their over-the-top taste.
In an exclusive Reebok interview, Jxmmi explained that the Classic Leather shoes also serve as a unifying and rebellious call to action for their fans when they see them rocking them on stage or on social media.
"The Classic Leather is all about defying classification – anyone can wear it, wherever you're from, whatever your situation is," he says.
In addition to their style cred, Rae Sremmurd is defining their identity on their own terms through their music as well. Their distinct sound and creativity is rooted in where they came from.
"I shaped my sound from what my momma used to play around the house," says Swae.
"A lot of songs she used to play with melodies, a lot of melodies. I think I subconsciously picked it up and started incorporating it in my music."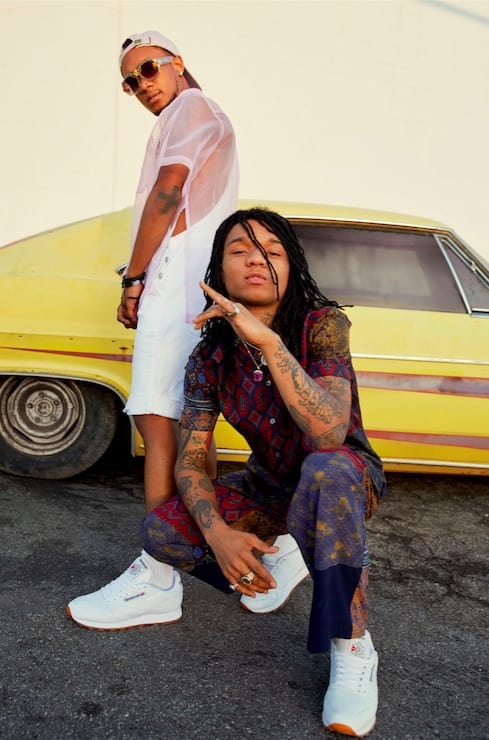 Jxmmi agrees stating that it's the Southern culture that continues to have an impact on the duo.
"My sound definitely comes from my environment and where I grew up, my culture, Tupelo, Mississippi," says Jxmmi.
As they continue to rise up through the charts, they throw it back to the days when making music meant debuting it during house parties they would throw in their hometown.
The duo has made it clear that they'll never forget where they came from.
"I grew up in the South for a long time, so we would go to the clubs and that bounce, that down South bounce that's definitely in there," says Swae.
Rae Sremmurd's music straddles lines and invites everyone to reject the norm, to just do you and to remain unclassified.
"You can't just say, 'Yeah, they're rappers','" says Swae.
And these guys are damn proud of it.
How are you remaining unclassified like Rae Sremmurd? Tweet @ReebokClassics using #ClassicLeather and show us!