90's Set Style with Machine Gun Kelly
Staring straight into the lens with a sly smile, rapper and actor Machine Gun Kelly (MGK) knows how to work a camera.
In an abandoned warehouse he expertly poses while wearing Reebok's Club C Overbranded silhouette, a shoe that among many things, includes a 90's vintage logo as a nod to the era.
He's confident yet playful, feeling the vibe and holding court at the abandoned warehouse of the Reebok set.
The '90s were a time of confidence, bold colors and fashion risks. Known for his unique fashion sense and edgier punk style, MGK steps away from the camera to tell us why he believes fashion is a way of self-expression.
"You can match your emotions with your clothing and say what you want without having to physically speak," he says.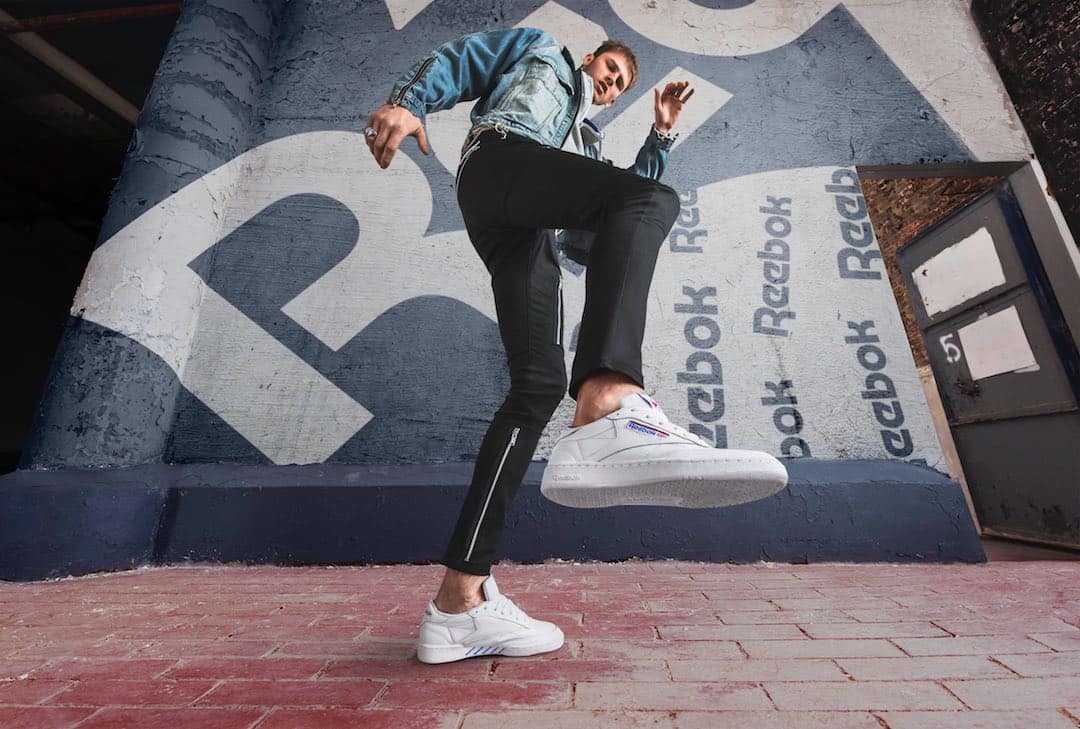 "When you're an expressive person you don't always want to just have to say how you feel or how you feel about yourself, so you can wear it instead."
MGK is constantly picking outfits that speak to him, and if they don't come with a little edge then what's the point?
"If you don't feel it, it won't work," he says. "It's important to take fashion risks because if we didn't there would be no evolution, things would never change."
On or off stage, his "always on style" is what's makes MGK a trendsetter in men's fashion.
"My style is show-ready, every time I put clothes on I'm striving to be iconic and knowing that at any moment the right look could last forever," he says.
MGK says the Club C Overbranded leaves enough space for him to create those style statements and moments he's known for.
"You can rock a shirt that that is colorful and detailed and it wouldn't clash, it goes with everything," he says.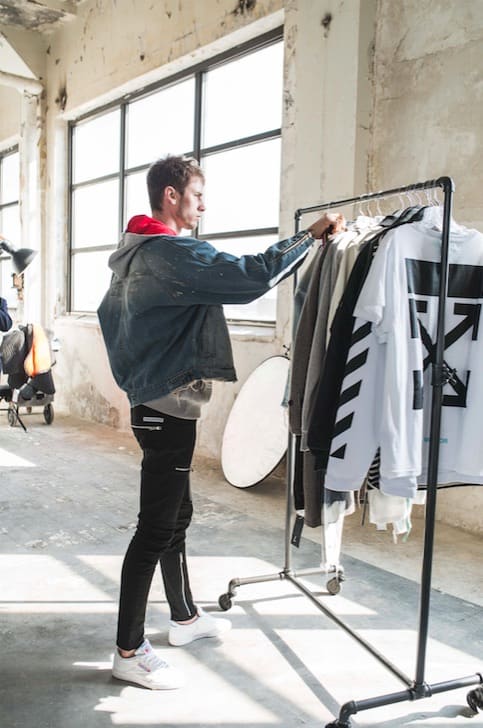 Strongly defending his personal style, MGK surrounds himself with people who help him preserve it. Many times he turns to his wardrobe stylist, Morgan Pinney, who has been keeping each look together throughout the Reebok shoot.
Pinney, MGK's stylist who has known him for almost 6 years, says the '90s-inspired Club C Overbranded is a perfect fit for him.
"It's more of those punk rock '90s vibes with him, which are really cool; whatever he does he puts his own twist on things," she says.
"I see '90s trends coming back, and it's cool with him so when I'm out pulling clothes for him I keep noticing more and more of those styles coming back into the stores."
When pulling clothes for the shoot, Pinney says she was inspired by the decade's punk era.
"I was looking at reference images from the '90s in London and different places just to get a feel for how that time period was everywhere," she says.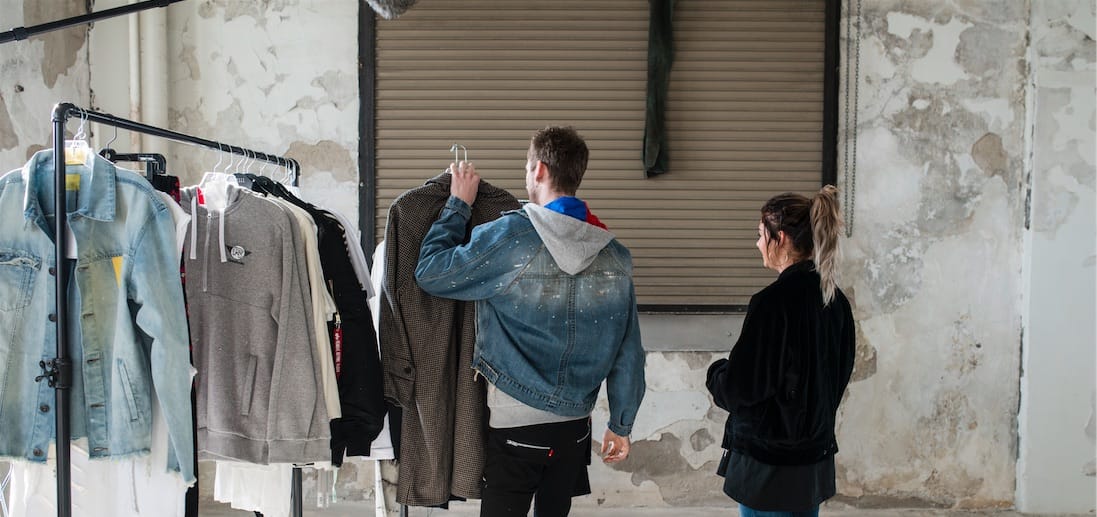 "I felt like the velour jacket was super British punk '90s and jeans with the frays and coloring. It's a throwback but with an edgier twist."
In contrast to the loud clothing from this era, the Club C Overbranded acted as a key player in all the outfits and allowed for Pinney to pull looks for MGK that speak for themselves.
"I love that you can wear it with anything you can mix and match, dress it up, dress it down," she says. "With the '90s trend coming back with the high socks and bigger pants it just goes. I feel like it's a timeless shoe."
What's your favorite way to style the Club C? Tweet @ReebokClassics and show us!