6 Things to Know about the 2017 Reebok CrossFit Games
Once a year, the best CrossFit athletes in the world come together to compete for the titles of Fittest Man and Fittest Woman on Earth.
Welcome to the 2017 Reebok CrossFit Games!
Whether you're watching the action up close in Madison, Wis., or have the live stream queued up in your living room, prepare for a week of inspiration, exhilaration and some crazy feats of strength.
Will CrossFit Mayhem Freedom be able to make it a three-peat? Is the women's title going to come to the final event yet again?
These are the things every CrossFitter is anxiously awaiting to find out.
But what about those insider tips you might not already know?
We've got you covered! Here are six things to watch for at the Games.
If You're at the Games

Dress like the pros ...
On Thursday, we'll watch as Games athletes run, swim and bike their way through the first day of competition. And while your fitness prowess may not compare to theirs just yet (unless that's just me), you don't have to be a Dottir to dress like one!
Attendees can visit the Reebok retail tent at the Alliant Energy Center to customize their own Games jerseys. Rock your favorite athlete's name, or even add your own ... because it's never too early to start dreaming of qualifying for the CrossFit Games 2027.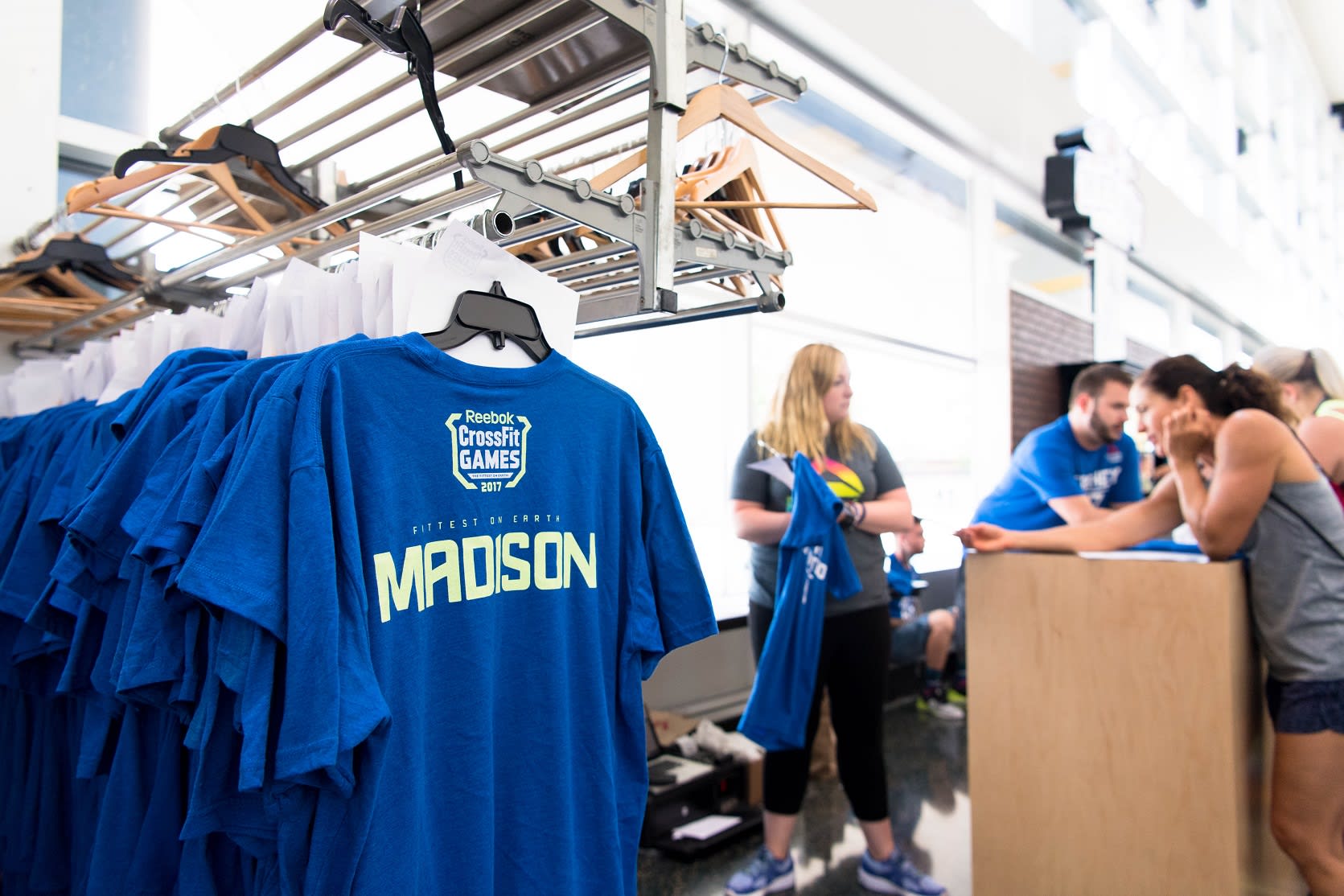 Try your luck at winning a pair of custom-painted Nano's ...
Did you see an athlete posting about these hand-painted Reebok Classic Leather sneakers on Instagram? The shoes were painted by artist 'Kickasso' who is known for creating custom cleats and gloves for many of the world's most elite athletes.
Now, he's taking his talents to CrossFit … and the athletes aren't the only ones reaping the benefits. Kickasso will be at Reebok's booth in vendor village hand-painting Nano shoes. Any individual who stops by has a chance to win his one-of-a-kind kicks.
First responders get free festival access on Friday ...
Since its start, CrossFit has had close ties to military personnel. Hero WODs are done in honor of those who have made the ultimate sacrifice, and some of the Games apparel is inspired by the military. On Friday Aug. 4, first responders with a valid ID will receive free festival access to the CrossFit Games.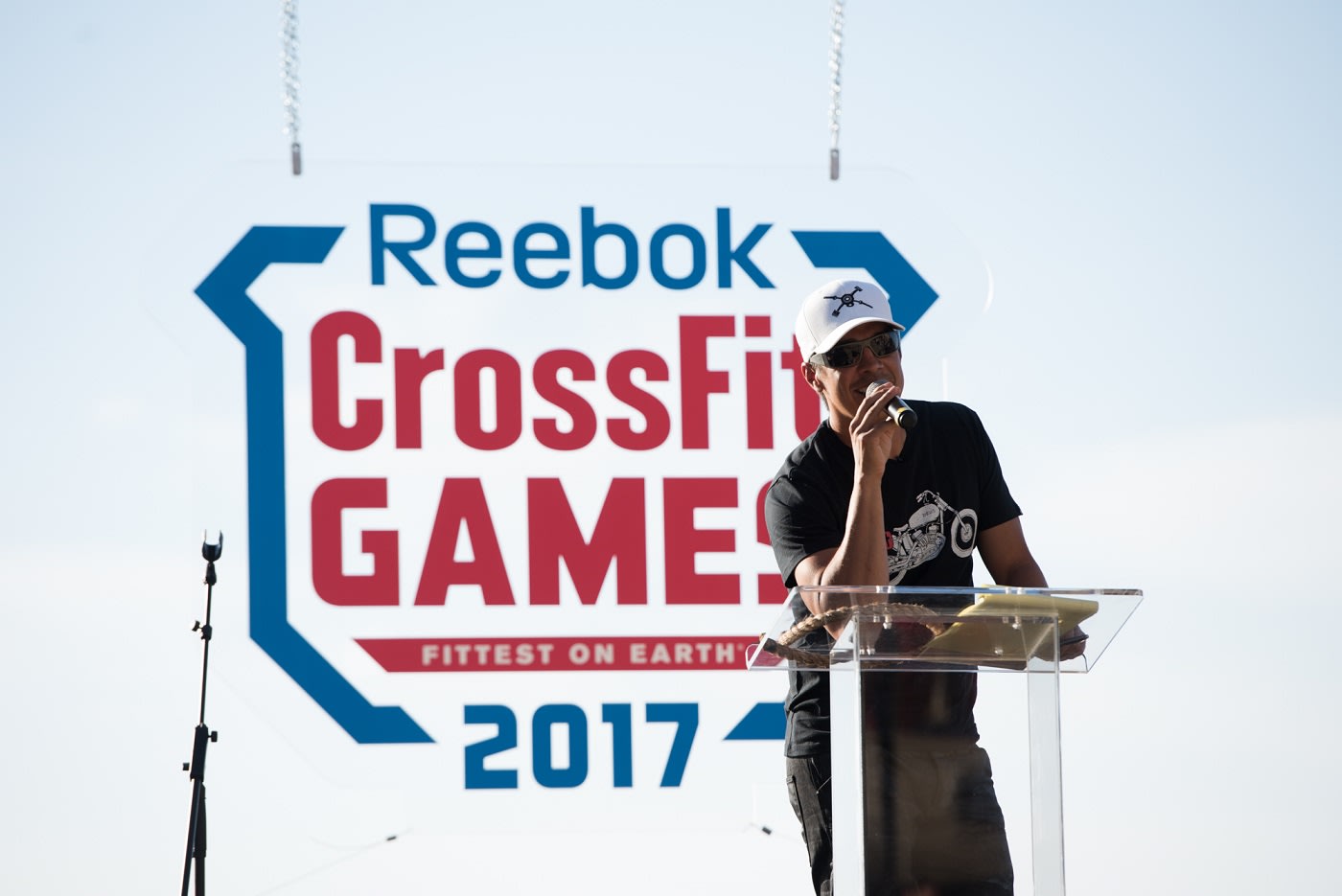 If You're Watching from Home
All those fresh cuts are not a coincidence ...
Does it seem like every man on the competition floor is rocking a fresh fade? That's because they are.
At athlete registration, barbers from The Spot Barbershop provided complimentary shaves and cuts to all athletes who were looking for some last-minute grooming. Fear not, the women were pampered, too! A nail station was set up, offering the competitors complimentary manicures.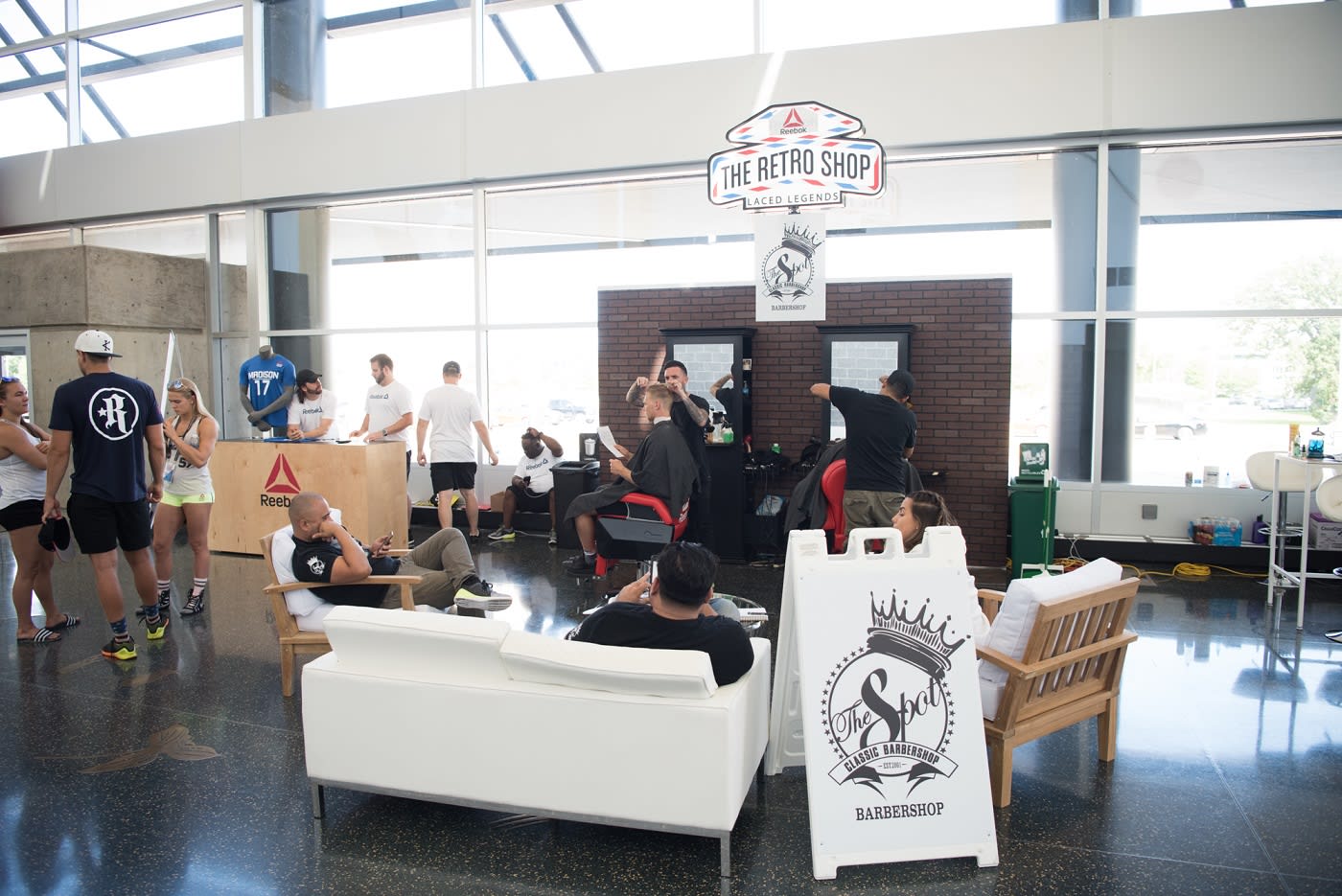 Bring vendor village into your living room ...
We know you love the exclusive gear we sell at the Games, but you're not always onsite to shop the way you want. Thankfully this year we're bringing the store straight to you. For the first time ever, Reebok is launching a virtual version of the Games store on Reebok.com. The virtual doors will open at 8 a.m. local Madison time on Thursday, the same time the Games retail tent opens, and will be live throughout the weekend into early next.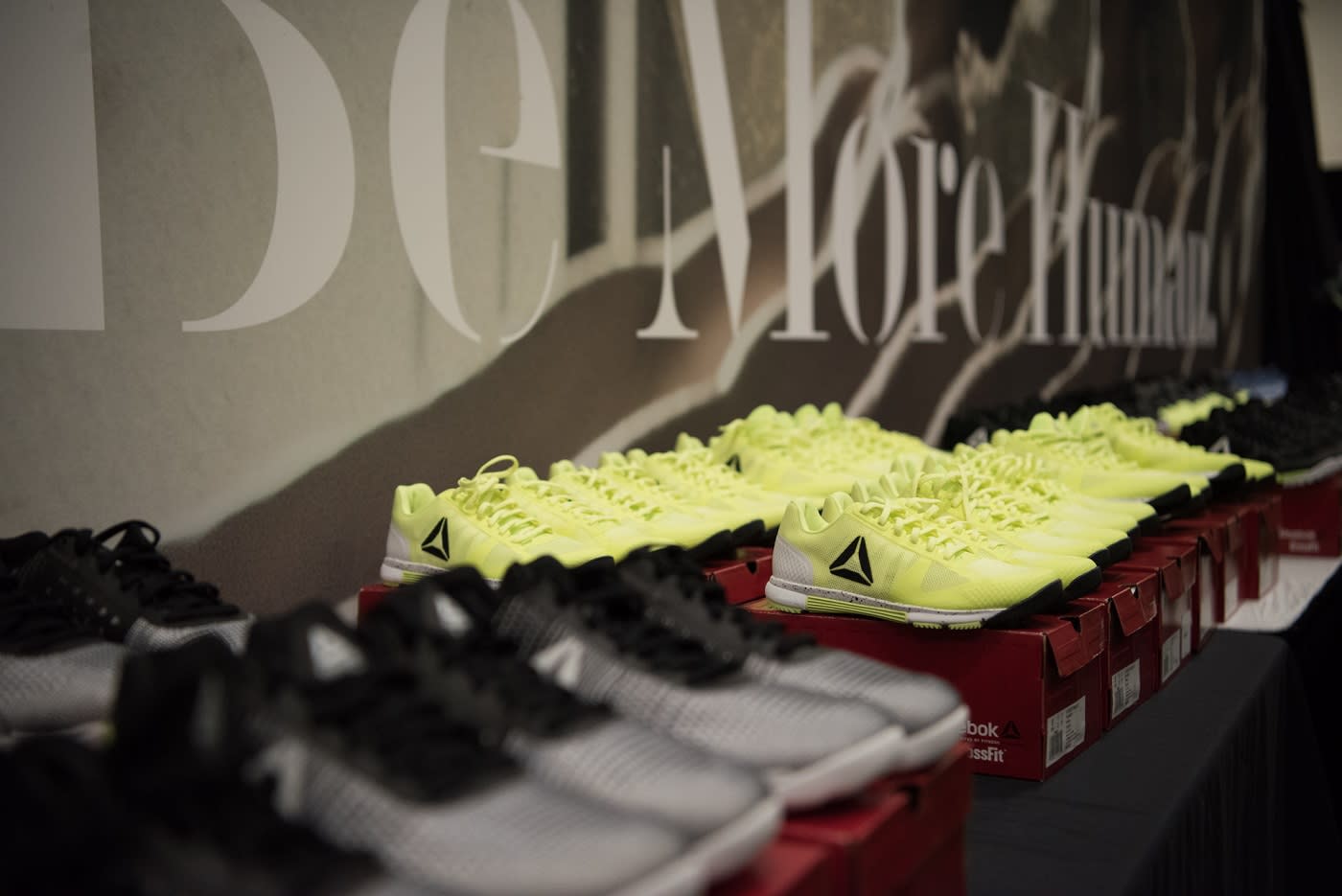 You could be in Madison next year (if you win the $1 million) ...
Remember those videos of James Hobart talking about CrossFit Games Pick'Em that were all over your news feeds a few weeks back? Well, we'll finally know if someone won $1 million soon enough!
Quick refresh: Leading into this year's Games, Reebok launched the first ever fantasy CrossFit Games. To play, fans submitted their predictions for the final order of the top 10 men, top 10 women and top 5 teams at the Reebok CrossFit Games. If anyone gets all 25 picks correct, they will win $1 million. So sure, you may not be in Madison this year, but $1 million could get you plane tickets and seats at the Games for your entire box next year … and a lot more.
Stay up-to-date on the competition all week long by following @reebok and @crossfitgames on social.