Nina Dobrev Shows How to Match Her Summer Style
From Instagram to red carpet glam, Reebok and Les Mills ambassador and actress Nina Dobrev can always be found rocking the latest trends.
Dobrev has lived her life on camera and shown us all different sides to her style over the years. She's a trendsetter and has never been afraid to switch up her look.
From finding out what she wears on set at 5 a.m. to the most adaptive piece of clothing in her wardrobe, Dobrev is telling us all!
When it comes to on-set style, getting up super early is pretty dreadful, so she keeps things casual with clean, comfy kicks like Reebok Classic Leathers sans the jeans.
"When I have down time on set people will most likely catch me wearing a yoga outfit," she says.
"Nobody wants to put on jeans or some sort of tight uncomfortable heels. It's all sneakers, comfy cozies, sweaters, and happiness."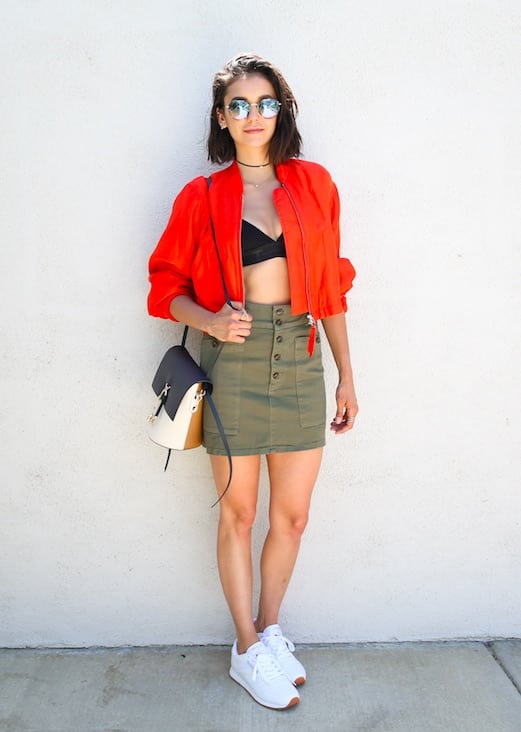 Dobrev plays her style pretty casual from set, to the gym to the streets. She says her workout clothes double as her going out clothes, keeping her wardrobe functional.
"I rock my workout clothes doing errands all the time, walking my new puppy and meeting friends for lunches, drinks, whatever it might be," she says.
If you haven't already guessed, one of her favorite trends is athleisure.
"You don't have to make a choice anymore," she says.
"Either look trendy or go to work out, we've sort of combined the two worlds and now you can accomplish both. It's a one-stop shop."
Given Dobrev's busy schedule, she has to juggle a lot of different outfits for different occasions. So she suggests investing in style staples like the Classic Leather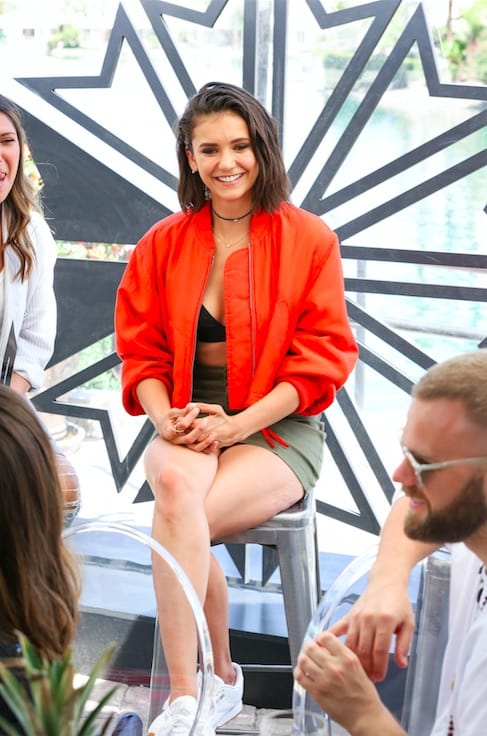 "Only buy things that you absolutely love," she says.
"Then that way no matter what you reach toward it will be a good piece instead of inundating yourself with things that might be cheap and only good for one look."
Words to live by from a woman who is constantly on the move.
The one must-have staple Dobrev has in her closet? Like most of us, she stocks up on black leggings.
"I feel like the most adaptive pieces of clothing in my wardrobe are all my black tights and leggings," she says.
"You can wear them for a workout but you can also put on a pair of heels and a jean jacket or a leather jacket and dress them up for day or night."
How are you styling your #ClassicLeather sneakers? Tweet @ReebokClassics and show us!