Garard: 'I'm Hungry for that Podium'
Saturday at the Reebok CrossFit Games is commonly referred to as "moving day." It's become synonymous with a changing leaderboard, as athletes duke it out to enter the final day of competition in podium contention.
Years past have shown us that "Fittest on Earth" is anyone's title to claim up until that very last rep of the very last event. And for the athletes who finish Saturday in those first through fifth positions, this is when it all kicks in.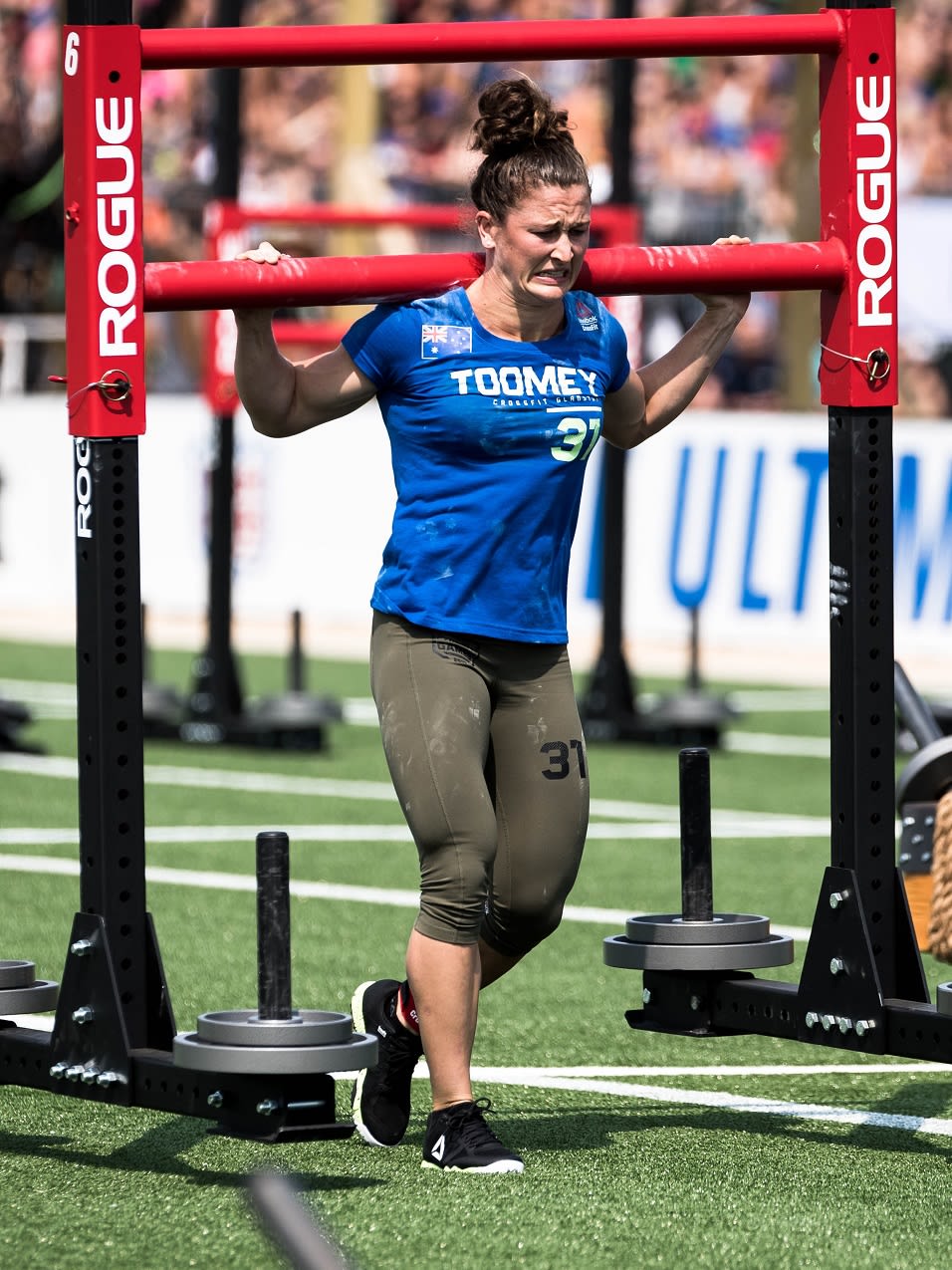 For the third year in a row, Australia's Tia Clair-Toomey finds herself in this now-familiar position. The two-time second place finisher is currently sitting in first place.
"The leaderboard can change so quickly that the best thing to do is not focus on it," Toomey says.
Her approach: "I am just taking each workout one by one and trying to execute each to the best of my ability."
Does having experience entering the final day of competition near the top put her at an advantage?
"To a degree," Toomey says. "But every athlete is different and thrives off their emotions in different ways."
One such athlete is Toomey's fellow Australian Ricky Garard who is a rookie and is currently just outside that top spot.
"I'm definitely nervous, but I'm hungry," Garard says when asked what's going through his head right now.
"I'm motivated, determined to stay where I am. I'm hungry for that podium."
But make no mistake, Garard is not surprised to be in this position.
"I put in a lot of hard work the last 12 months and I was hoping I'd be where I am right now. It's not a huge surprise to me."
Sitting in the stands of the Alliant Energy Center watching the competition play out is veteran competitor Jason Khalipa, who knows what it's like to finish in first, second and third. Khalipa won the Games in 2008, finished second in 2013 and third in 2014.
Khalipa's advice for Garard and those other athletes so close to tasting victory: "You basically want to go out there and give it your all so you don't have any regrets."
"I've had situations before where I didn't do the best I could have on one event, and it took me from fourth to fifth place overall," reflects Khalipa. "Looking back, I wish I would have gone as hard as I could on every single workout.
"Even though they're tired, they're exhausted, that's what you need to do so that you can leave here having accomplished what you wanted to."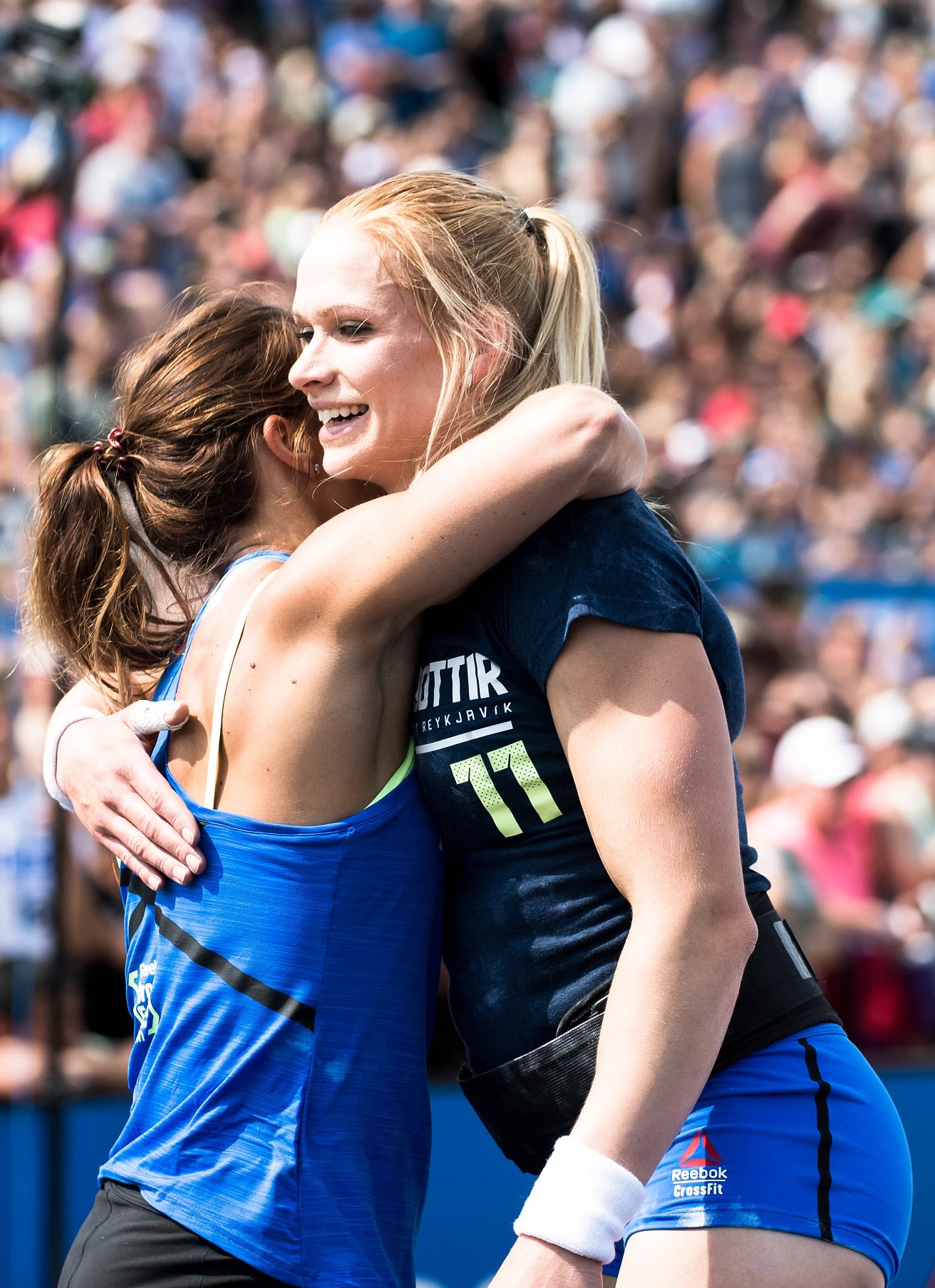 Annie Thorisdottir knows what it's like at the top of the leaderboard. Thorisdottir claimed the title of Fittest Woman on Earth in both 2011 and 2012.
Five years later, she again finds herself in contention for that top spot and attributes much of her success this week to her training partners, Frederik Aegidius and Bjorgvin Karl Gudmundsson.
"The most important quality in a training partner is that they're positive and that they enjoy training. And I have that in both those guys," says Thorisdottir. "Plus, they push me so much."
And it's clear Thorisdottir pushes them as well, as Gudmundsson also finds himself within striking distance of first place.
For more exclusive stories from on the 2017 Reebok CrossFit Games, tune into @reebok and @crossfitgames.