Back to School with Rae Sremmurd
You may not remember every lesson from history class, but you'll never forget the sneakers you wore to your first day of freshman year.
And so does hip-hop duo Rae Sremmurd.
"We'd save our freshest outfit for Friday," says Swae. "You have to be the freshest on Friday."
Jxmmi was all about style staples. Both guys can be found rocking Reebok Classic Leathers on stage and as part of their everyday looks.
Like most of us, Jxmmi had his favorite pieces he'd keep in constant rotation when he was in school.
"I did pay attention to my fit," says Jxmmi.
"I know I had two good pairs of pants and three shirts I liked to wear. I would try and space them out so people wouldn't notice if I wore them more than once."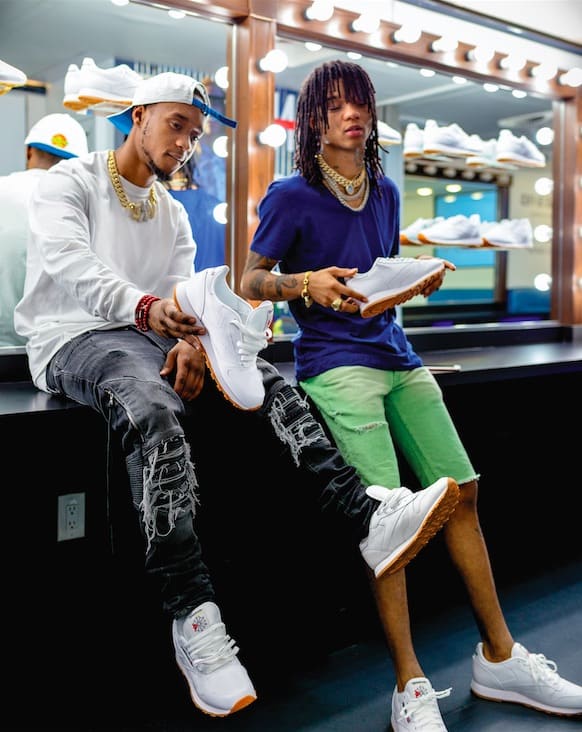 When their focus wasn't on style (and studies), not surprisingly, both guys could always be found making music at school.
"We used to do freestyle battles in the mornings with our homies," says Jxmmi.
But it wasn't just about the freestyling. Jxmmi could also be caught playing the baratone when he was younger, quite well he adds.
"It's a brass instrument, I was stupid fire at it," he says smiling.
"It was a big instrument. I wasn't even that tall when I played it."
For both guys music and style has always gone hand in hand. In a previous interview they told us how a lot of their inspiration for their tracks now, comes from their southern roots in Tupelo, Miss.
While the guys are now known for their wild and bold fashion choices, back in the day they kept things a little more low key.
No doubt their style game has changed since then, but one thing remains: those fresh white sneakers. A necessary back-to-school essential for both guys.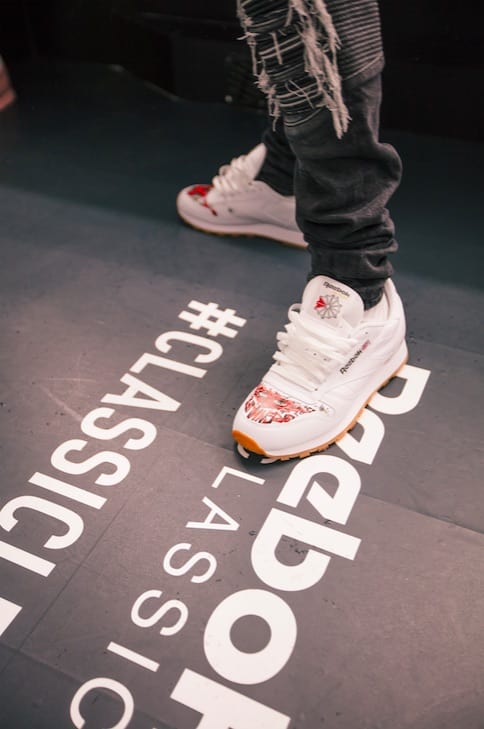 "With this shoe back in the day I would have some blue jeans, starched up of course, heavy starch on them," says Swae.
For Jxmmi it's all about making them pop.
"Black pants and a black top and just white shoes, so clean," he says.
Both agree that when it comes to defining a style for the school year, silhouettes like the Classic Leather are timeless.
"When you're in a rush sometimes you're looking for something you can just throw on and that you can rely on, you can just grab it and you know it's going to look good," says Swae.
"Of course you know the icy white, the classic look is just a go-to look."
What's your favorite way to style your Classic Leathers? Tweet @ReebokClassics with #ClassicLeather and show us!