Nina Dobrev's 4 End of Summer Workout Moves
Even though Summer is winding down, that doesn't mean your workout routine has to.
And Reebok partner and Les Mills ambassador Nina Dobrev agrees. For her, working out isn't just about being in top shape for those Summer months it's about continuing to push herself and boosting her routine all the time.
Dobrev told us the sweatier she gets after a tough workout the better she feels. She views it as a testament to her hard work and she's happy about it.
"After a workout I feel so sweaty and delicious. I'm joking but kind of not joking," she says. "I definitely feel very sweaty but good; I love getting a sweat in."
According to her, working out is a form of release. Whether she's doing Les Mills GRIT or BODYFLOW, it's a way for her to get everything that's weighing her down from the day out of her system.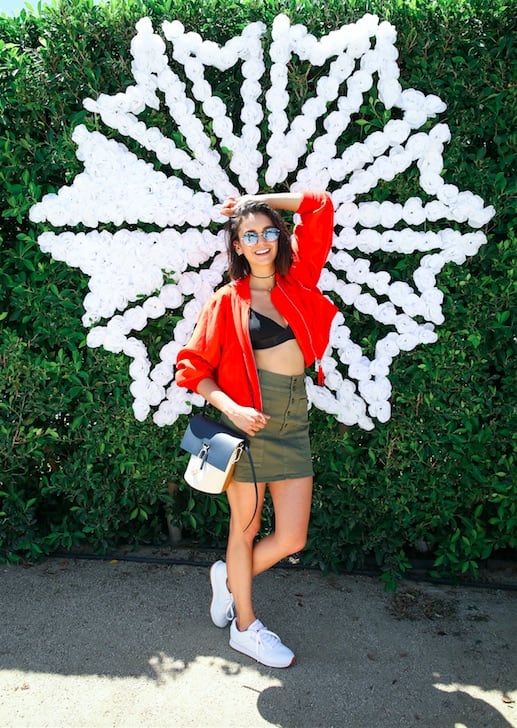 In fact, it's the one time of the day she has just to herself.
"It feels good to physically get everything out of your body and press the re-start button," she says.
While working out brings out the sweat, it also brings out the fashion. From sports bras and light jackets, the latest workout styles can be found in every studio class.
Dobrev says her studio style definitely includes crop tops, since they make it easy to rock your look in and out of the studio.
"I love a great pair of high-waisted leggings with some cool kicks and a crop top that highlights your upper abdominal region," she says.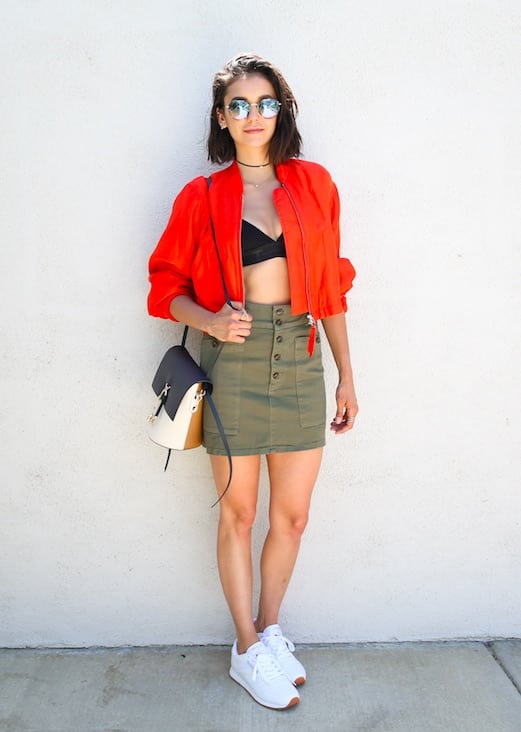 It's not just the style that makes working out fun for Dobrev, it's the class environment. The powerful music and group setting of Les Mills classes provides support for Dobrev to be able to feed off the positive energy of everyone and walk away feeling refreshed.
While the atmosphere makes all the difference, Dobrev believes in that natural workout high too. Some people might be worn out from the workout, but she leaves happy and ready to take on the rest of the day.
"You get a lot of endorphins when you work out, and that always brings a smile to my face," she says.
We asked Dobrev to show us her four favorite Les Mills moves so we can sweat it out through the end of Summer. Here are her four go-to exercises that will keep you toned heading into Fall!
1. Plate Snatch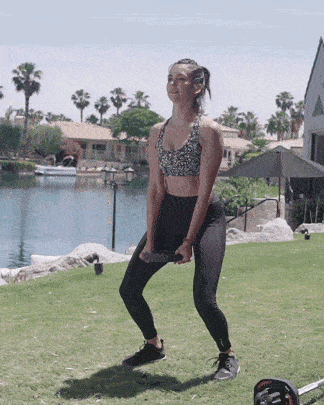 Hold weighted plate with both hands in front of you. Then jump forward with both feet landing in a squat position and lifting the plate above your head. This really allows you to shape your shoulders, define your triceps and build a strong back.
2. Backstep Lunge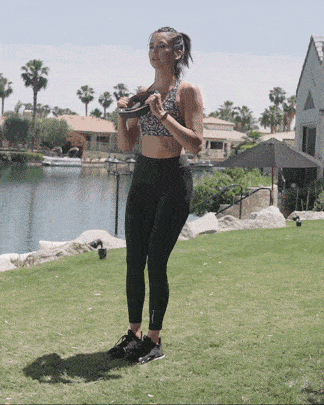 Hold weighted plate to the chest with both hands and elbows up high and out to the sides. Then lunge back with your right leg and touch your knee to the ground. Switch to the opposite leg and continue to alternate strengthening your thighs and arms at the same time great for toning the lower body.
3. PushUp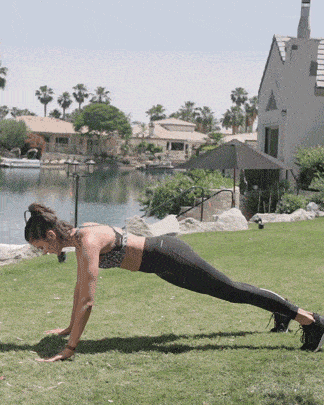 Lie facing the floor, keeping your back straight, push your body up from the ground with your hands until arms are fully extended. Then bring yourself back down to build and tone the arms and shoulders.
4. Squat Tap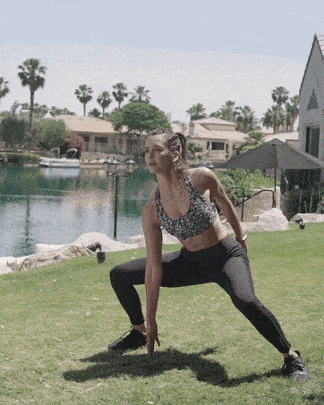 Starting in a side squat on your left side, with your right hand touching the ground in front of you. Then jump up to a side squat on the other leg, touching the ground with the other hand. Continue this movement back and forth for a killer leg burn.
Using Dobrev's moves for your workout this summer? Tweet @ReebokWomen and show us!