Travel and Style Inspo from Jasmine Sanders
From the Hamptons to island beaches Jasmine Sanders lives a life that keeps her on the move.
As a model and Reebok Classics ambassador Sanders is constantly on the go. But we were able to catch up with her and her two Insta-worthy French bulldogs Bam Bam and Rocky to find out more about her jet setter style and her favorite things to do while traveling.
"I like to travel in style but keep it comfortable," says Sanders. "If I can get a really cute sweat suit and some Classic sneakers I'm good."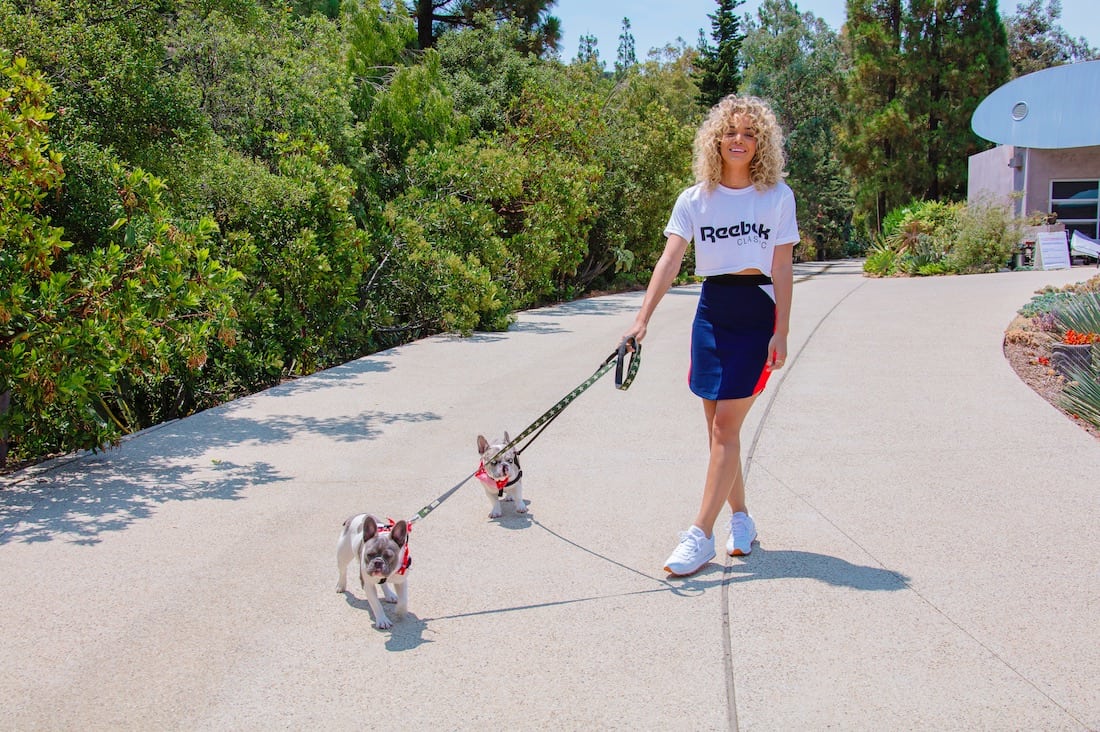 When it comes to packing, Sanders says it depends on where she's headed but she usually keeps it light…or tries to.
"I can definitely be a light packer but I have been known to pack like an extra 20 outfits for no reason," she says.
We feel your pain, girl.
While she keeps her packing light there's always one thing Sanders stresses; her travel style is all about comfort.
So when she packs, she never leaves her Reebok Classic Leather sneakers behind. Whether she's scuffing them up traveling around the world or bringing a fresh pair on the road, kicks are a staple.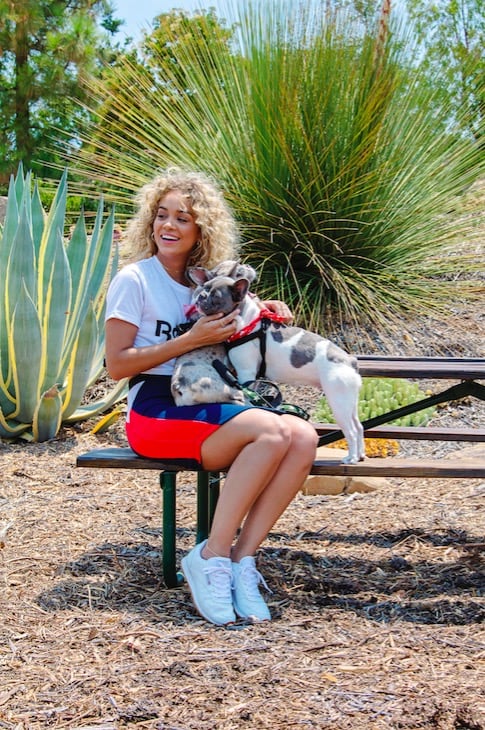 "I like the character of getting your shoes really dirty, getting paint on them just adding a little bit of character and spice," she says. "But I definitely like a fresh pair out of the box."
Once she's packed and ready to go, Sanders says she does have a go-to snack when she gets to the airport.
"If I can get good chicken wings in the airport I definitely go for it," she says.
And there's no question once she gets on the plane where she's sitting.
"I'm all about a window seat," she says. "Window all day."
From that window seat you can expect she's taking a video or a photo to share on social media. Sanders' Instagram (@goldenbarbie) has become the go-to destination for her fans to keep up with her busy lifestyle. With 2.5 million followers and climbing every day, Sanders is known for sharing her latest adventures.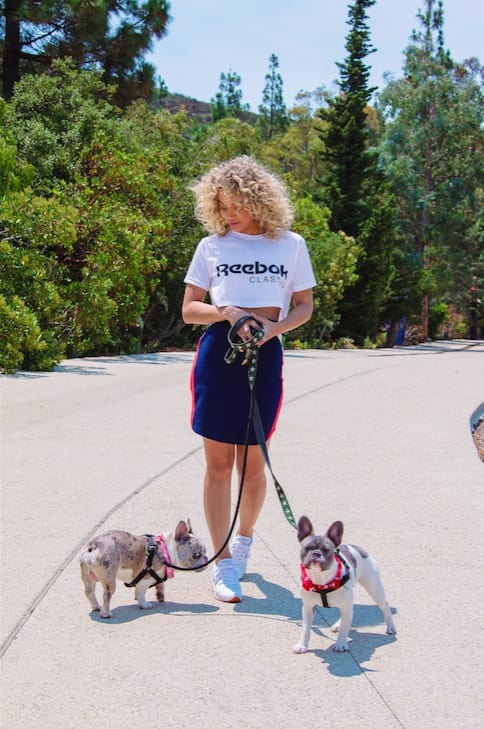 Most recently she's been working on expanding her storytelling so her followers can travel with her wherever she goes.
"I'm trying to start vlogging so I try to switch it up a little bit more now," she says.
We'd definitely tune in to see Sanders' next travel video diary!
Check out a few of our other favorite answers from our walk and talk with Sanders below.
Reebok: Professional Tour or Explore without a Map?
Sanders: Explore without a map but still use mine every now and then.
Reebok: Check Bag or Carry On?
Sanders: Carry on
Reebok: Walk the town in your kicks or taxi in your heels?
Sanders: I like comfort so I think I'm going to be in my kicks.
Reebok: Dress to blend in or dress to stand out?
Sanders: Dress to stand out!
What's your favorite way to style Reebok's #ClassicLeather shoes when you travel? Tweet @ReebokClassics and show us!